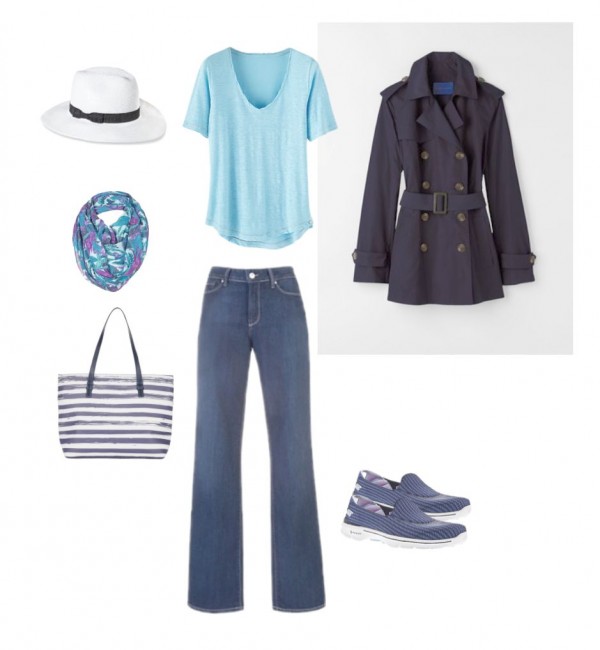 What to pack for British summer holidays. Very difficult as the weather is capricious to say the least.
I am off for a week in sunny wales with the family and grandchildren.
Let us start with the basics:
A pair of well fitting jeans always a good fall back option.
A short navy trench coat (It may well rain). The navy trench in the image above by Winserlondon.
A pair of neutral cotton or linen trousers (I am taking a black cotton pair and a white linen pair).
White T shirt and 2 coloured T shirt (I have chosen a turquoise & blue).
Long line navy cardigan.
Poncho to pop over trousers or dress on chilly evenings.
Hat (my favourite style is a panama)
A long black jersey dress (can be worn on the beach or dressed up for the evening with jewellery)
A blue navy shirtdress or alternatively a print dress that can be worn as a tunic over the white linen trousers.
Shoes:- My black nike trainers for walks in the countryside. My comfortable sketchers Gowalk and a pair of sandals for everyday.
Most of the items that I am putting into my suitcase are made with natural fibres. I am having a real rant against polyester at the moment. I don't know about you but I find when the weather gets hot and humid wearing polyester is just horrid. It is not easy to find good quality natural fabrics at reasonable prices. So many brands are using the cheaper option of synthetics.
HOW TO MIX IT UP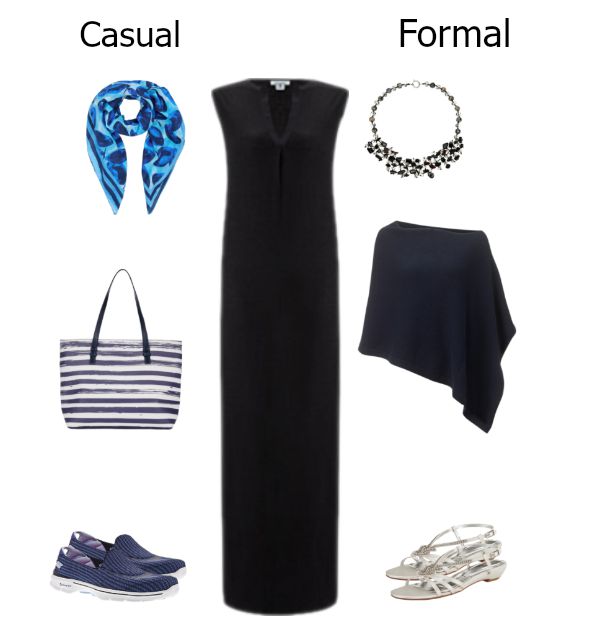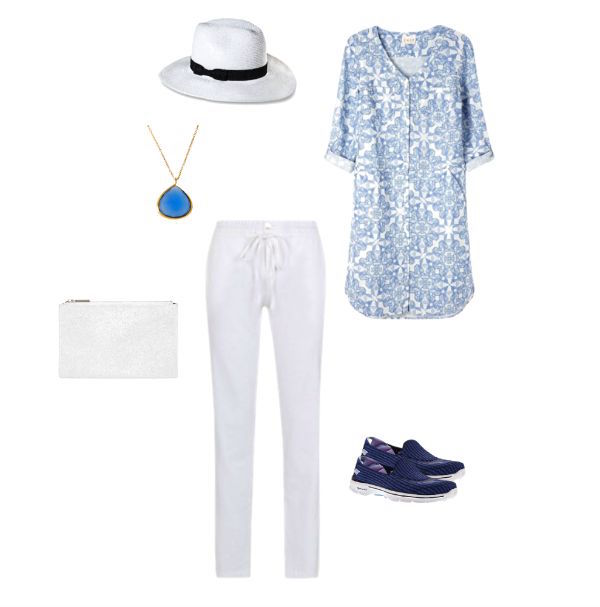 SHOP THE INGREDIENTS