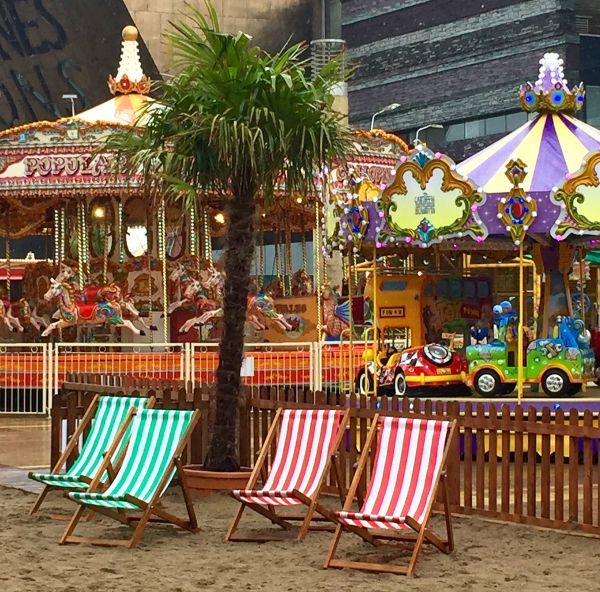 Rain stopped play. Empty deck chairs at the funfair in Cardiff Bay.
How to enjoy a British summer holiday. Despite the rain and the fickle weather we still managed to enjoy our weeks summer holiday in Wales. We were prepared, rain hats, umbrellas and trench coats offered adequate protection.
I was also glad that I had packed some warm underwear which I did not list in my last post. My trusty silk thermal top acted as a great extra layer under a couple of T shirts topped off with a wool cardigan and a brightly coloured scarf.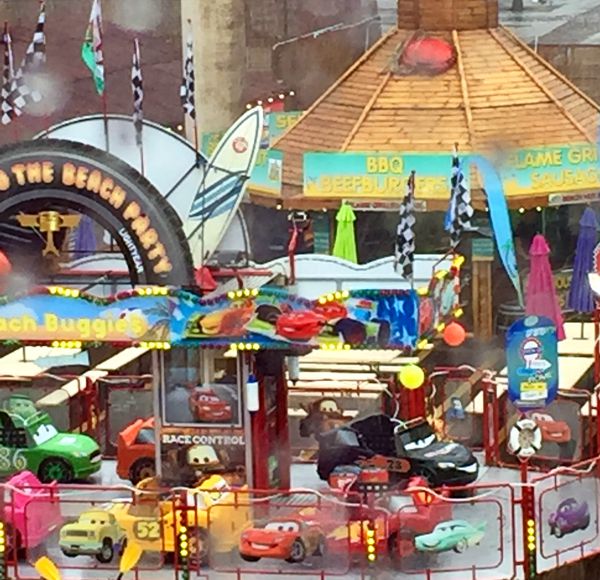 The grandchildren had a great time. They were not at all bothered by the rain and at least there were no queues for the rides.
I would definitely advise packing a couple of silk tops if you are planning a trip to the UK. I like silk as I find them more breathable than other thermals. Cotton would do just as well although not quite as insulating.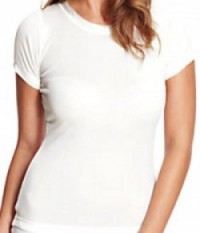 Camisole version
Short sleeve version
Long sleeve version
Thermal vests and camisoles at Marksandspencer
Eileen Fisher do some very good silk camisoles that can also be worn as outerwear.
A packable parka would also be a useful addition. Lightweight it will fit into a large handbag and is ideal for the unexpected shower.
SHOP VESTS AND PACKABLE PARKAS