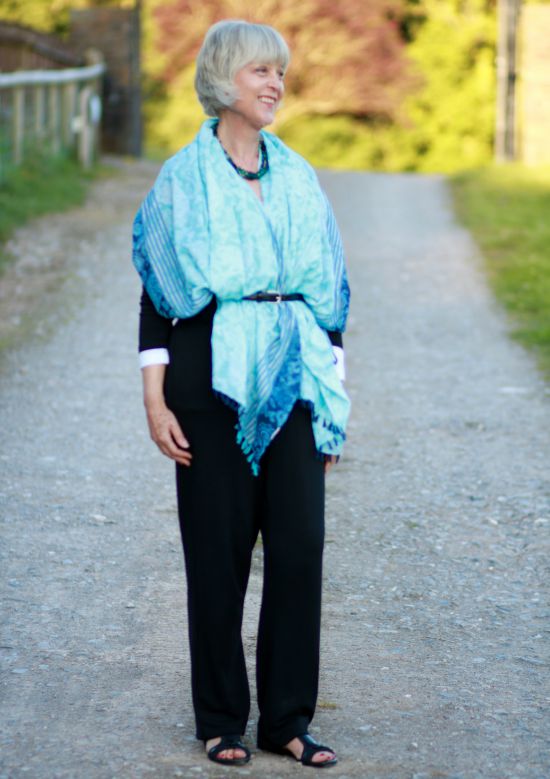 How to maximise a capsule holiday wardrobe. Due to all the warm outerwear I had to pack for my recent trip to Wales I had very few pieces to dress up for a relaxed diner at a local pub.
By the end of the week when the sun returned I was feeling that I needed a touch of colour. Scarves are the heroes of the travelling wardrobe. They are easy to pack as they roll into a ball and squish down the sides of the suitcase. Yet they can completely transform the look of an outfit.
Here I experimented with draping a large cotton scarf round a black jumpsuit and then fastening it with a narrow belt. You could just as easily drape the scarf over a matching pair of trousers and a top. Keep the background garments neutral and in a contrasting colour.
I am wearing a cotton scarf that I bought recently from St. Tropez market. The scarf needs to be reasonable large to create the same effect.
Nordstrom have a good selection of scarves
Liberty also have some fantastic scarves
I am sure you have great tips for extending a capsule travel wardrobe. Please do share them.
SHOP SCARVES AND JUMPSUITS