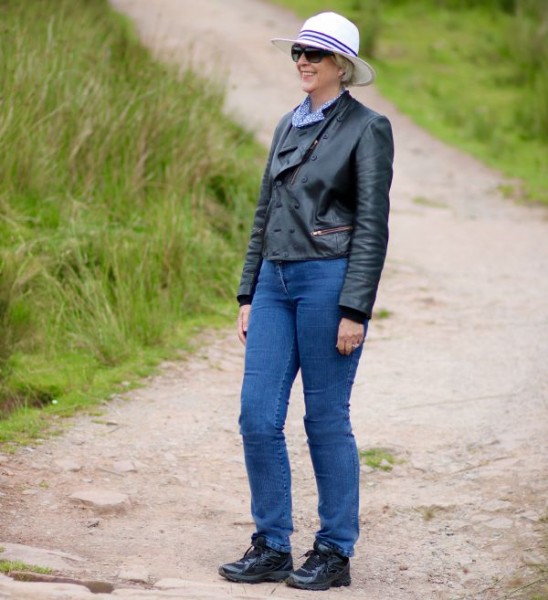 A quality leather jacket is a good investment. You may well have seen my classic "biker" or "moto" jacket before on a previous post. It is the oldest and certainly the most hard working piece in my wardrobe. I bought it in 1984 in Agnes B in Paris ( I did have the large shoulder pads removed a few years ago). I remember saving up for about a year before I could afford it.
I can't possibly count how many times I have worn it over the years. It would be impossible to work out the "cost per wear" ratio. It must surely be on the minus scale by now.
Sometimes I store it away for a while. When I take it out it always seems up to date and new again. I think the biker jacket looks best worn with a classic pair of blue jeans. I have added a scarf and straw hat to finish the look. The shoes are heavy duty walking trainers. The photo was taken in the Brecon Beacons on our recent visit to Wales.
SIMILAR LEATHER JACEKTS