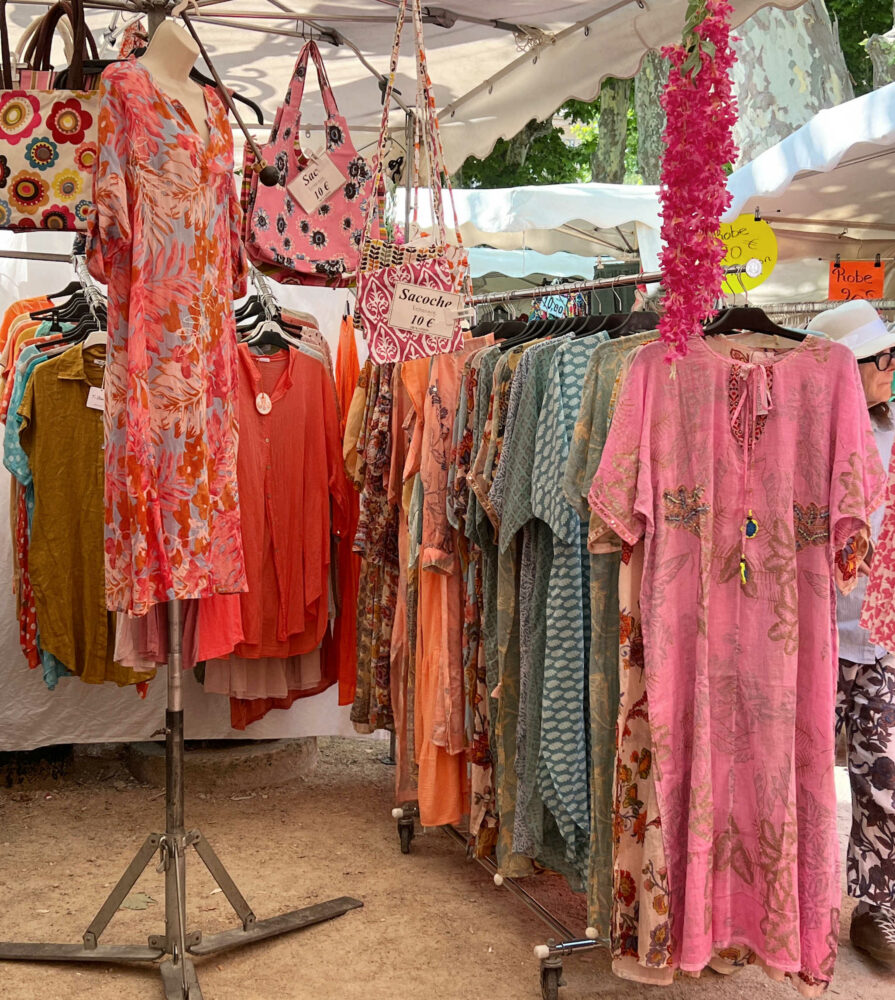 Visit to St.Tropez market June 23. It was very hot and crowded last Tuesday when I visited the market. This is unusual for early June as it is not that crowded and busy until July and August. I did manage to get through the narrow lanes between the stalls and take some photographs of what I consider to be classic St.Tropez fashion. The styles tend to be very casual and colourful with a 1960s vibe. Above are a selection of maxi dresses and tunics in bright vibrant colours and prints.
This was definitely my favourite dress. I was very tempted however I do have a similar one already and I am trying to keep my wardrobe in check after so much decluttering and recycling.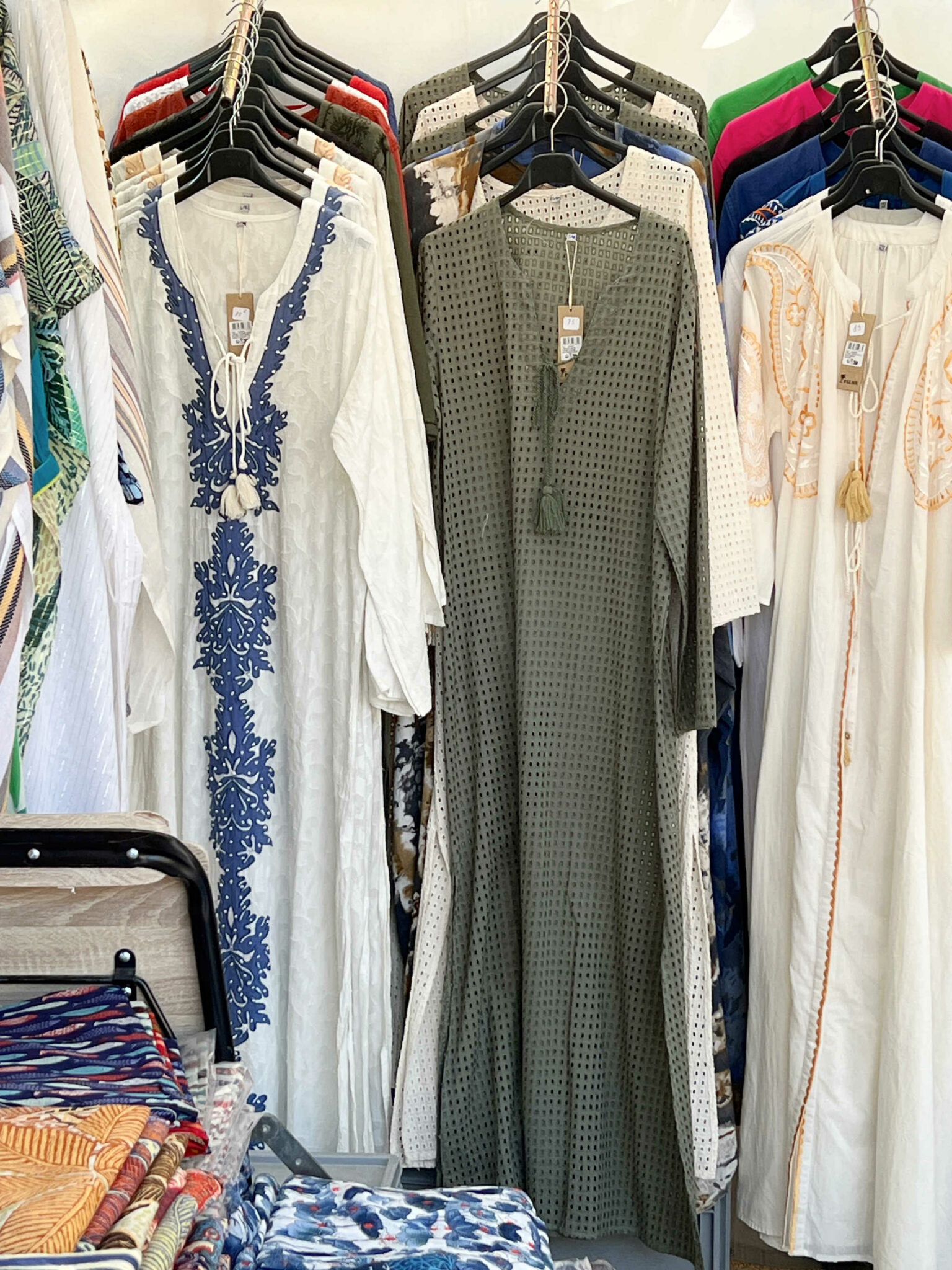 Classic kaftans. They are perfect for the beach and can also be dressed up for the evening. Anthropologie has some excellent ones as do MarksandSpencer (both long and short).
Selection of Kaftans: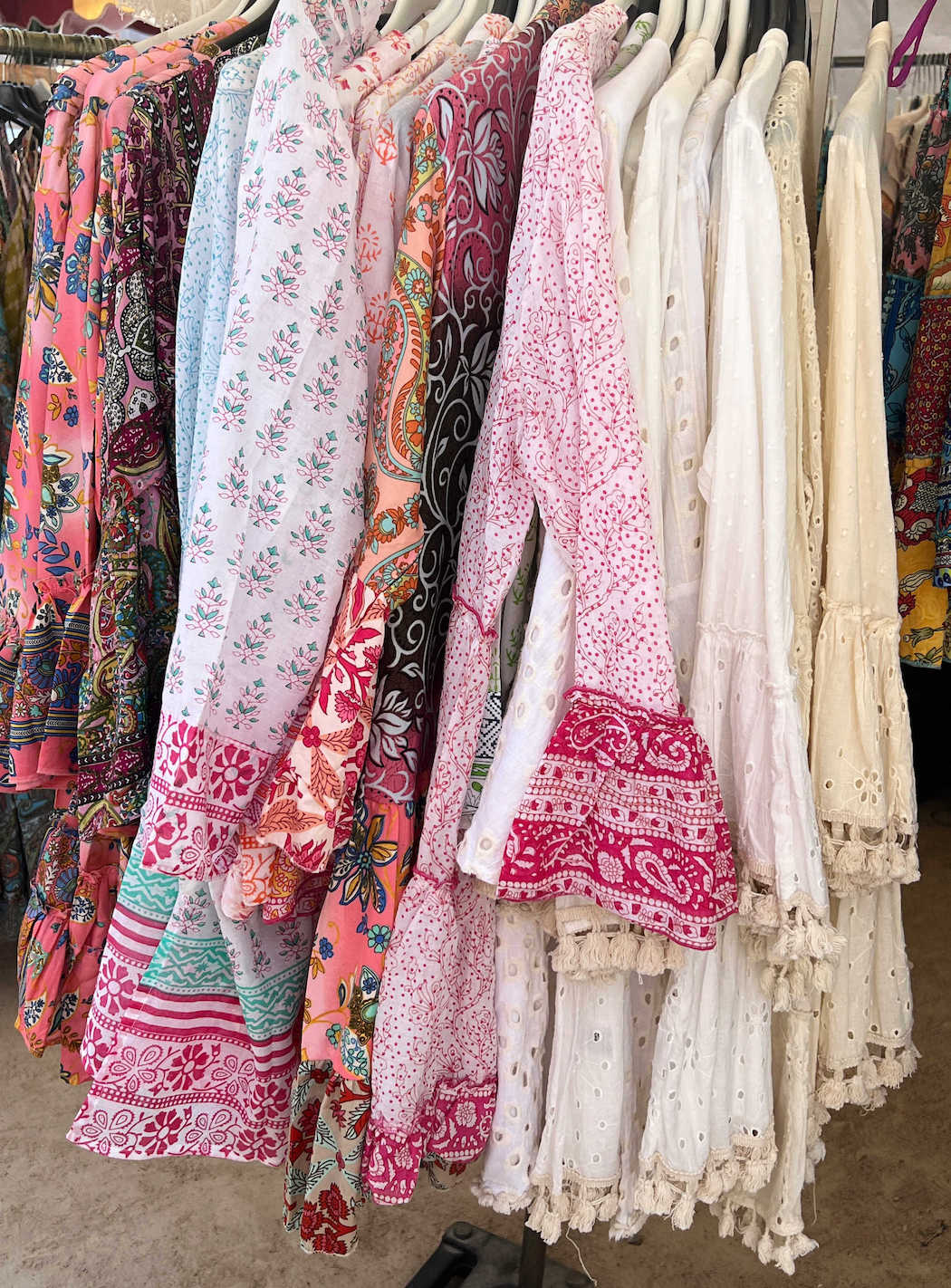 I loved these colourful mini dresses/tunics. Personally, I would wear one for a walk on the beach or teamed with a pair of cotton or linen trousers.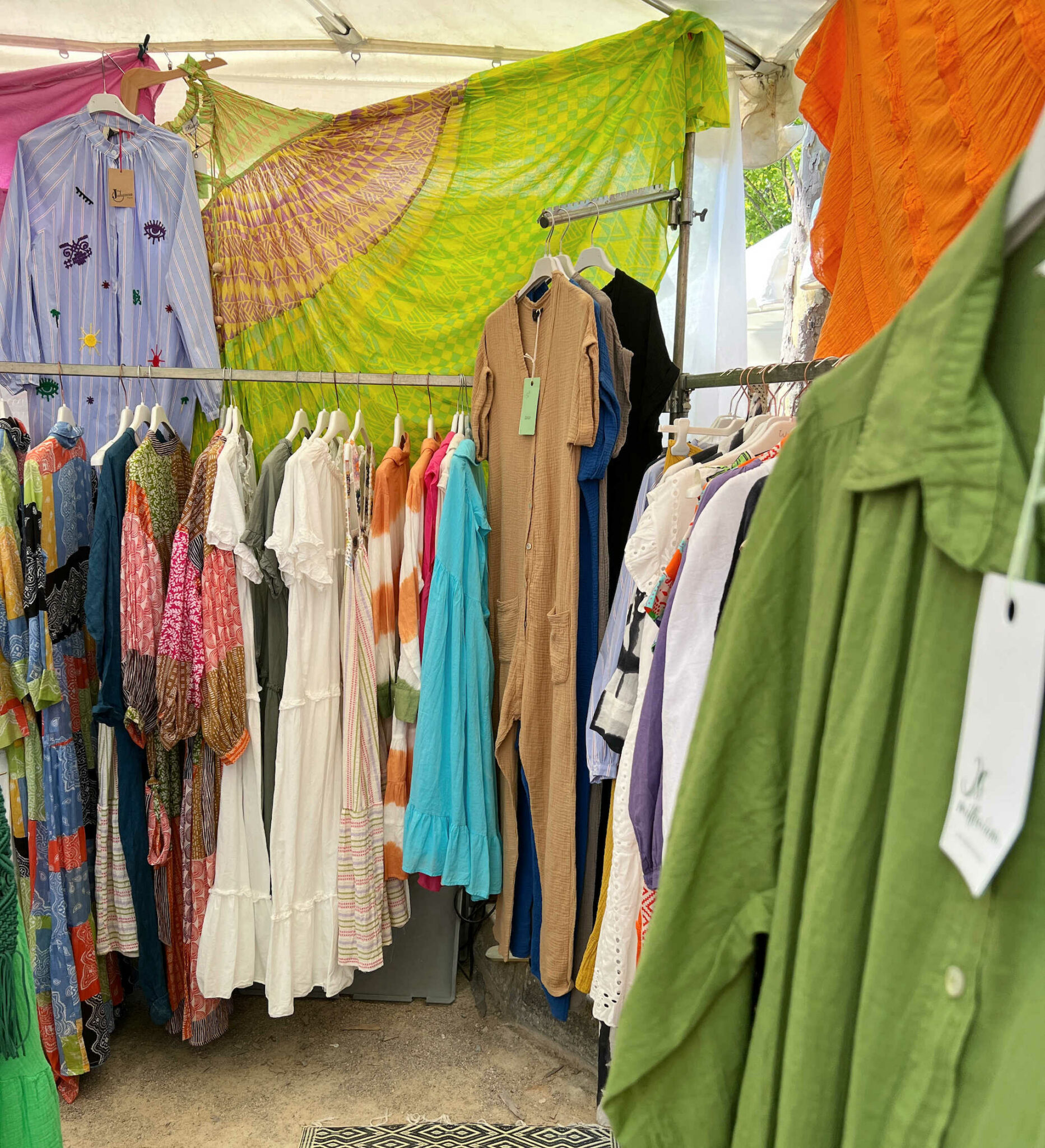 Another stall caught my eye. Greens, oranges and blues seemed to be popular colours
Visit to St.Tropez market June 23: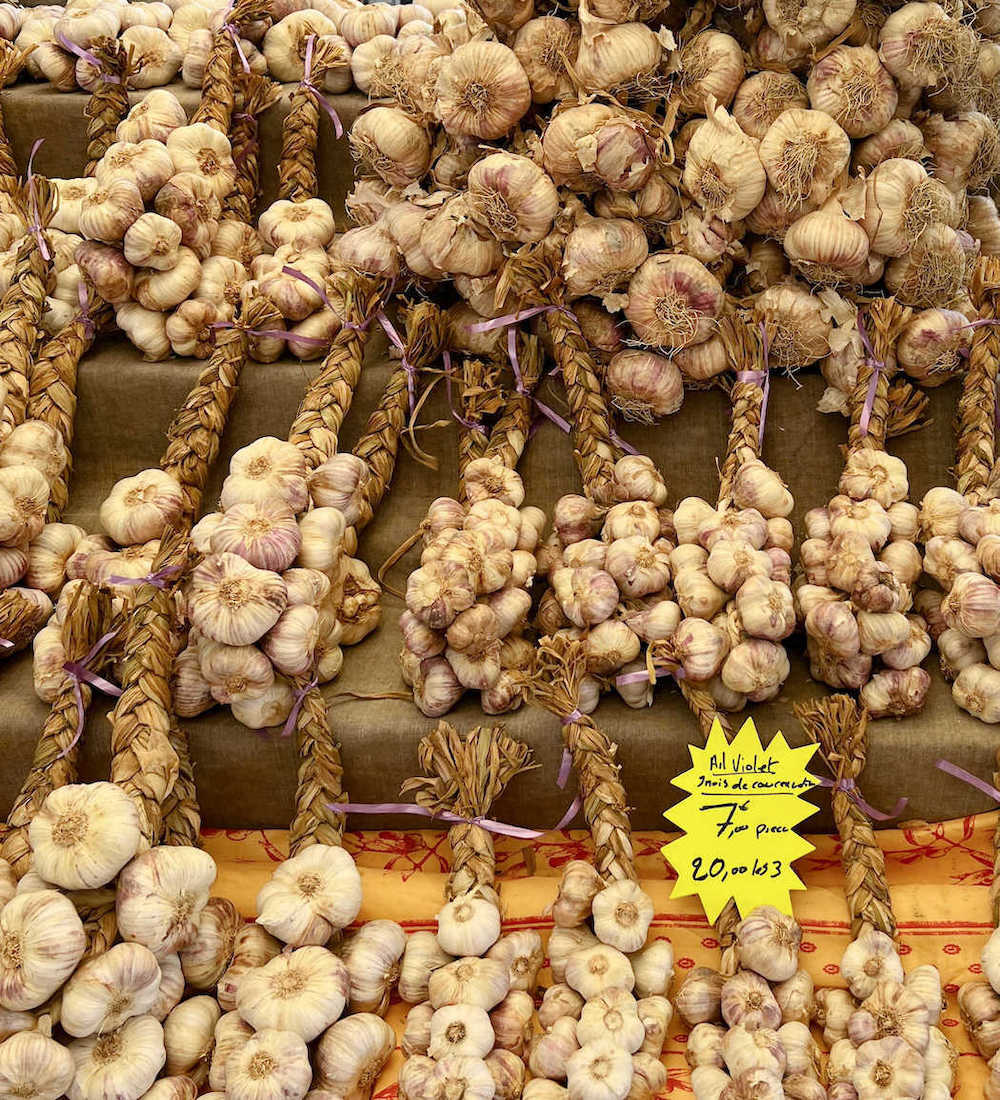 A French market would not be complete without a garlic seller. I use garlic every day in my recipes. It is delicious and is apparently very healthy,
I just loved this bag shop that I found down one of the side streets.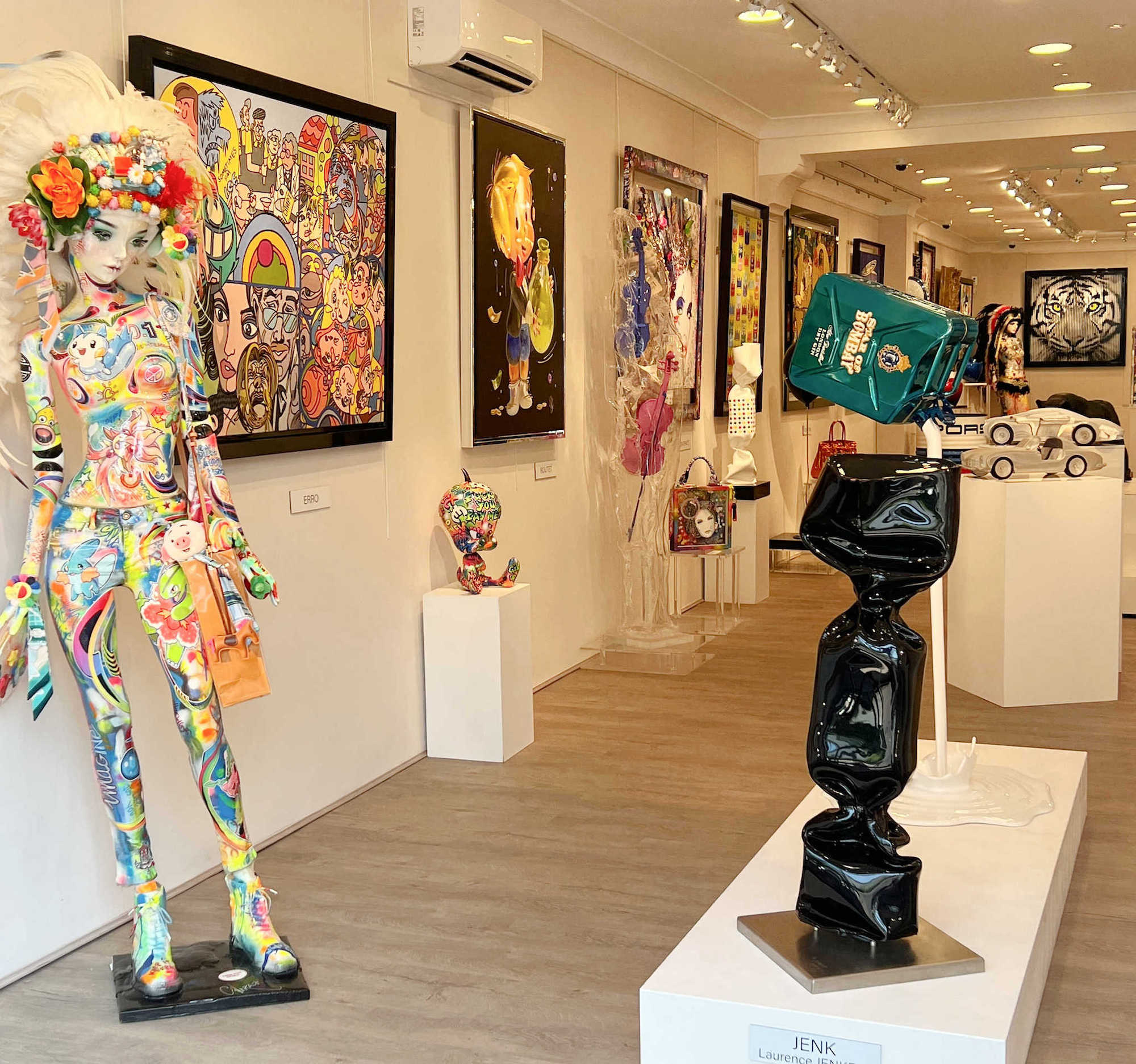 Both St.Tropez and Grimaud have an eclectic selection of art galleries. This one caught my eye as I walked from the Port into the centre of the village.