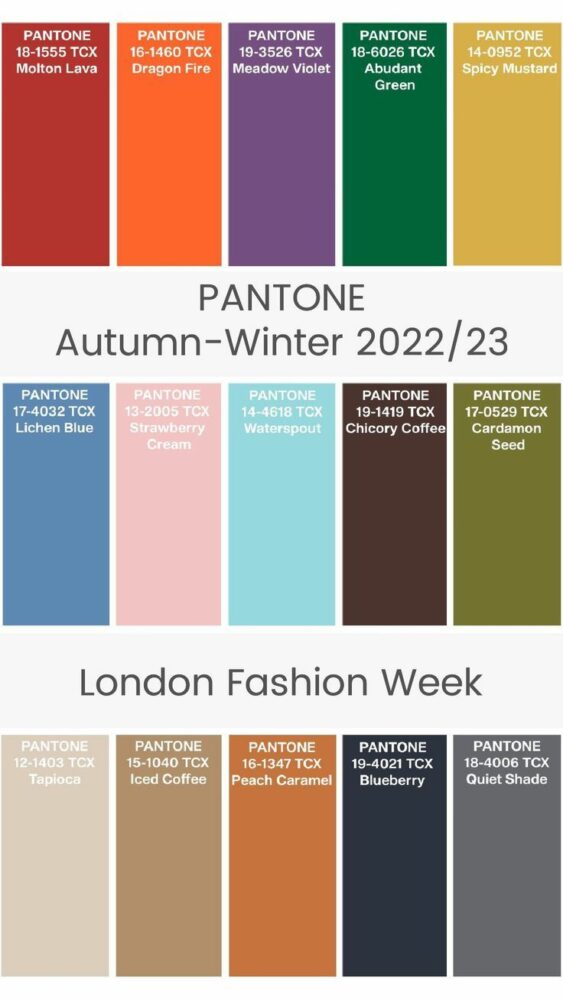 The sun is shining here in Thames Ditton and the temperatures are in the mid to low 20 degrees. I am still wearing my summer dresses, skirts trousers and cotton tops. Sometimes with the addition of a light jacket or cardigan. However I am thinking forward to Autumn 2023 colours
I have begun to do some research of the new season colours that are beginning to arrive in the shops. Very good news for those of you who have warm colouring. There are plenty of rich warm tones in the stores.
As an interim measure I recently purchased this denim jacket from MarksandSpencer. It goes well with my lightweight maxi skirts and dresses. It will transition well when I start wearing my thick woolies.
There are some stronger pinks and purples in the shops As they are two of my favourite colours I shall be adding a couple of these shades to my wardrobe. I have my eye on this lovely pink short-sleeved cashmere sweater from MarksandSpencer.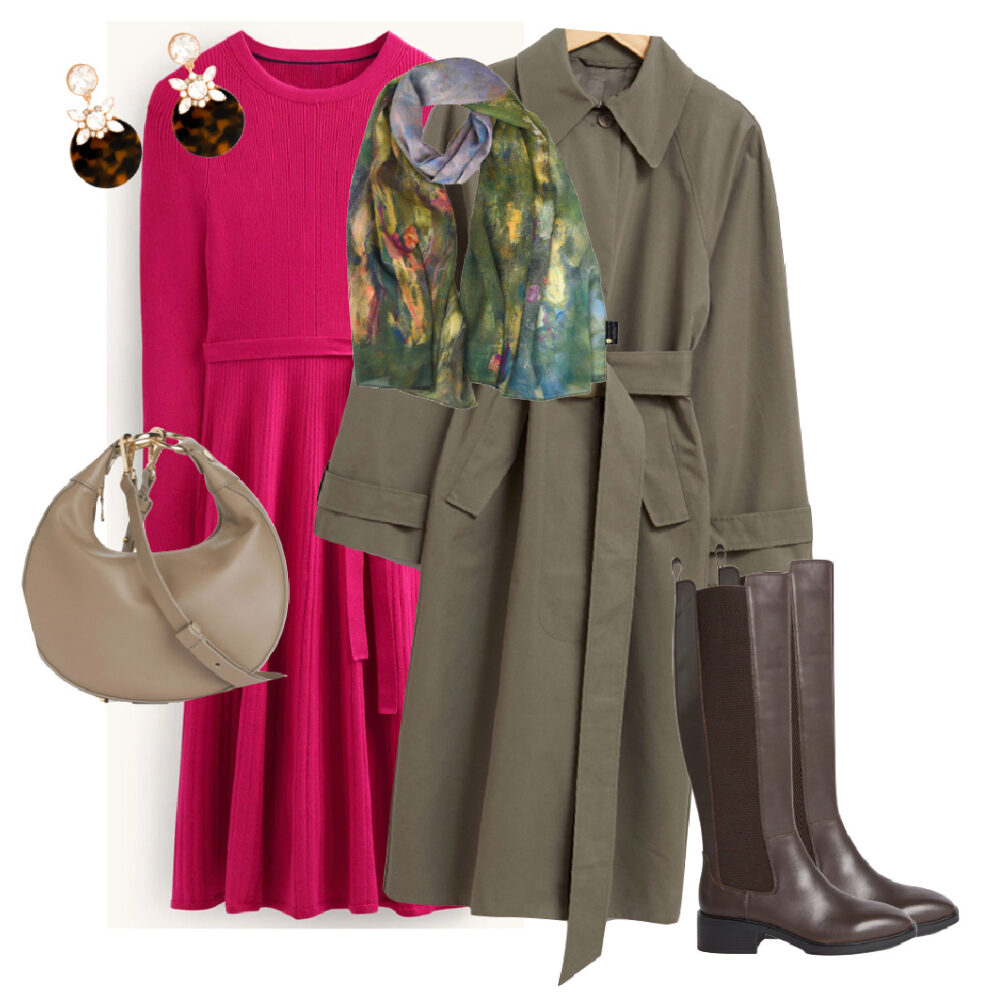 Thinking forward to Autumn 2023 colours:
Details of above:
Earrings Boden || Red knitted dress Boden || Scarf Etsy || Coat & Other Stories || Leather shoulder bag Arket || Leather knee high boots MarksandSpencer
The selection above gives you some idea of the colours and styles that are beginning to arrive in the shops. There is a feeling this season for classic styles that will stand the test of time. This is an aesthetic that I have favoured for many years and it has helped me to build a sustainable interchangeable wardrobe over time. You can always add accessories to jazz up an outfit.
I intend to have a look around the new season's arrivals when I visit Kingston tomorrow and if possible take some photographs.
It has been a very busy few weeks for me recently. I have been looking after my grandchildren plus choosing curtain material and furniture for our new apartment. I hope to create another post featuring a selection of cooler tones in the Autumn palette for next week.
We are off to Grimaud next Monday so I will be able to bring you news and views from St.Tropez market and the Brocantes.