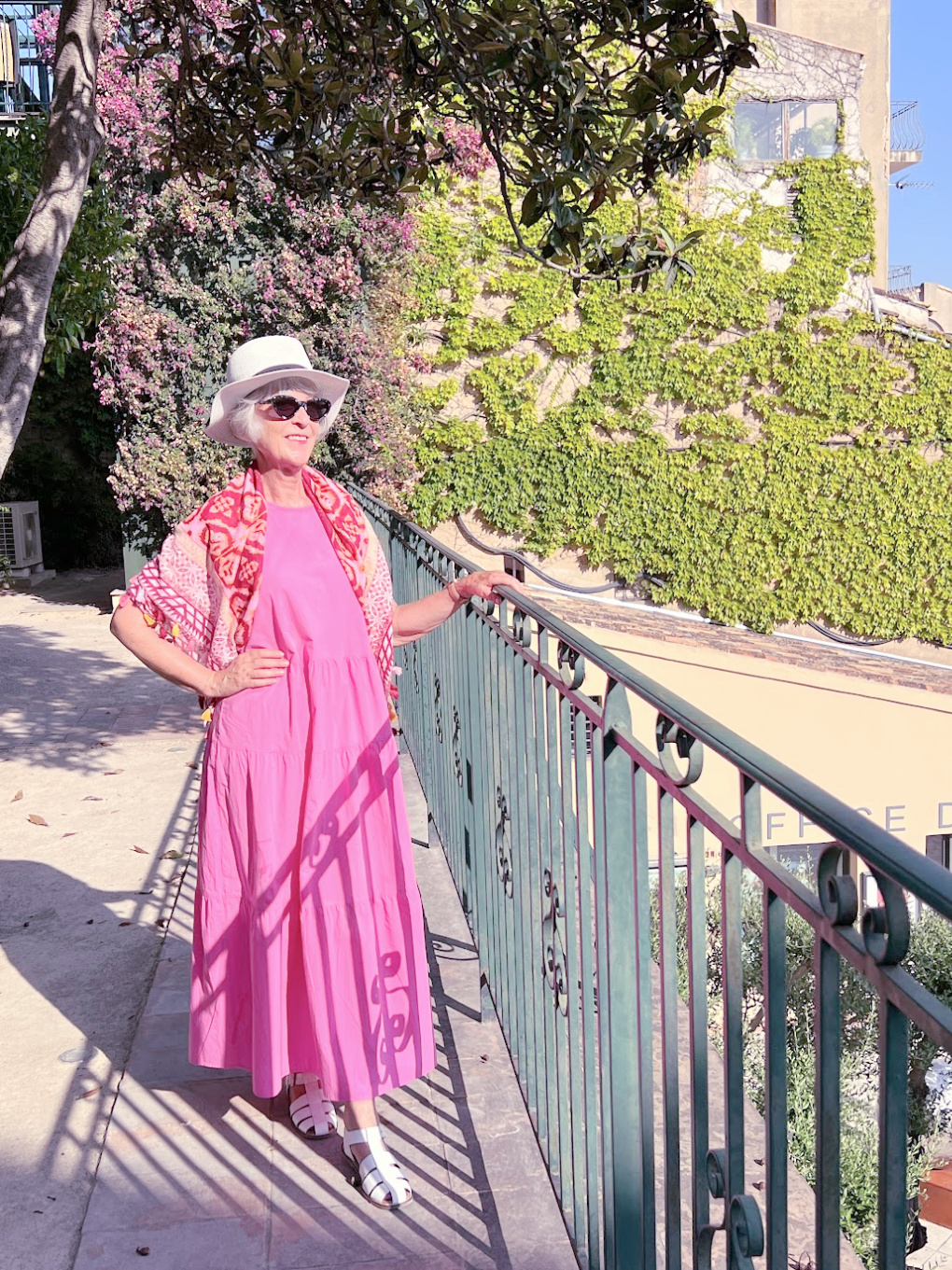 How to style a cotton maxi dress three ways. I have worn this dress so much this summer. I would highly recommend it if you are going somewhere hot for your holidays. As you will see from this post It can be worn during the day, on the beach, going for a stroll, sightseeing or dressed up for an evening out such as dinner at a local restaurant. Simply change your accessories and add a scarf or a hat and sunglasses for the day. Swap your daytime sandals for a sparkly evening pair et Voila! The good news is that the dress is still in stock at MarksandSpencer UK and USA.
Pretty summer dresses have a timeless appeal. They are so versatile and adaptable. Above I am wearing my cotton maxi dress for a stroll around Grimaud village. I have added a Panama hat, originally from St.Tropez market and my comfortable fisherman sandals.
How to style a cotton maxi dress three ways: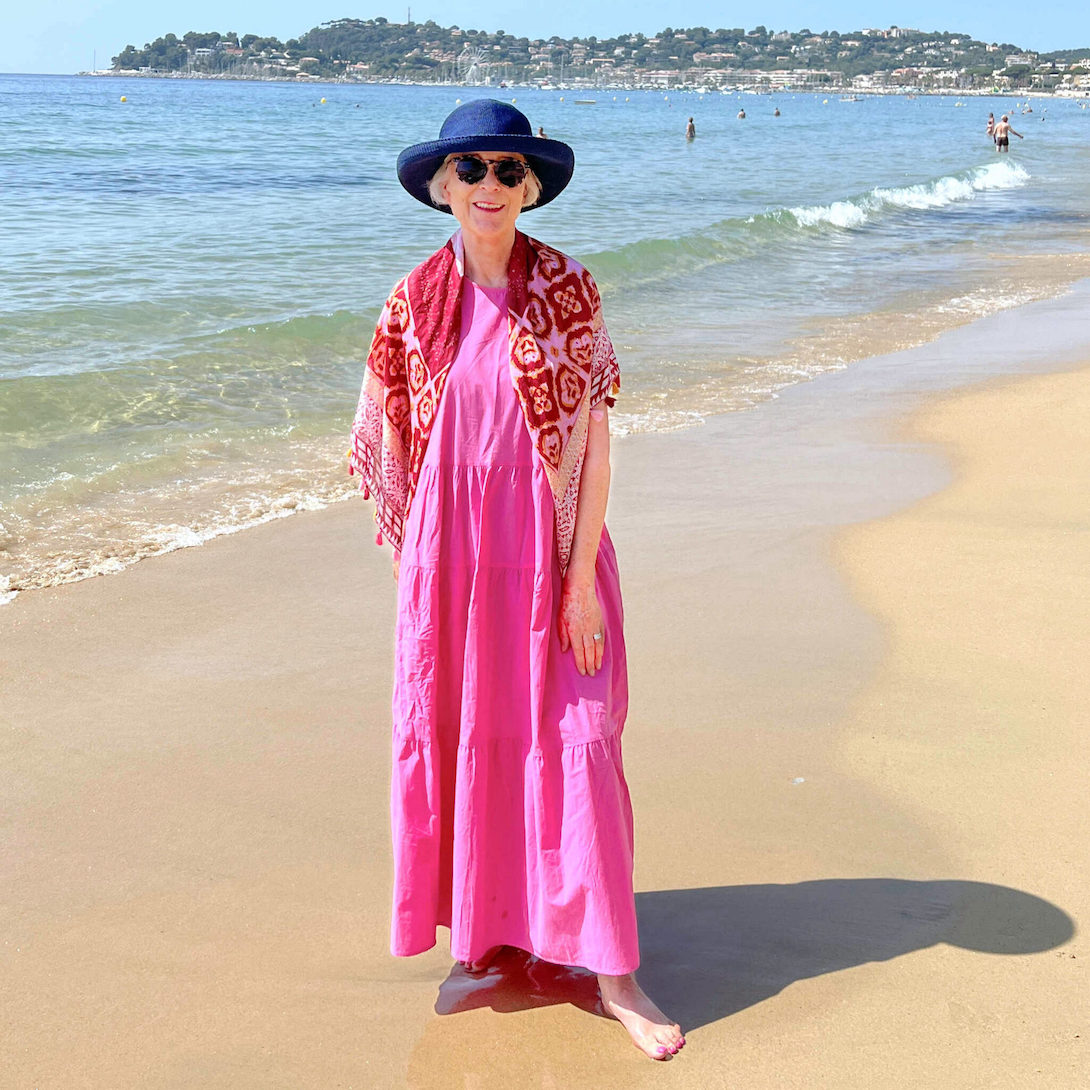 A walk along La Croix-Valmer beach early in the morning. Accessorised with scarf, sunglasses and sunhat.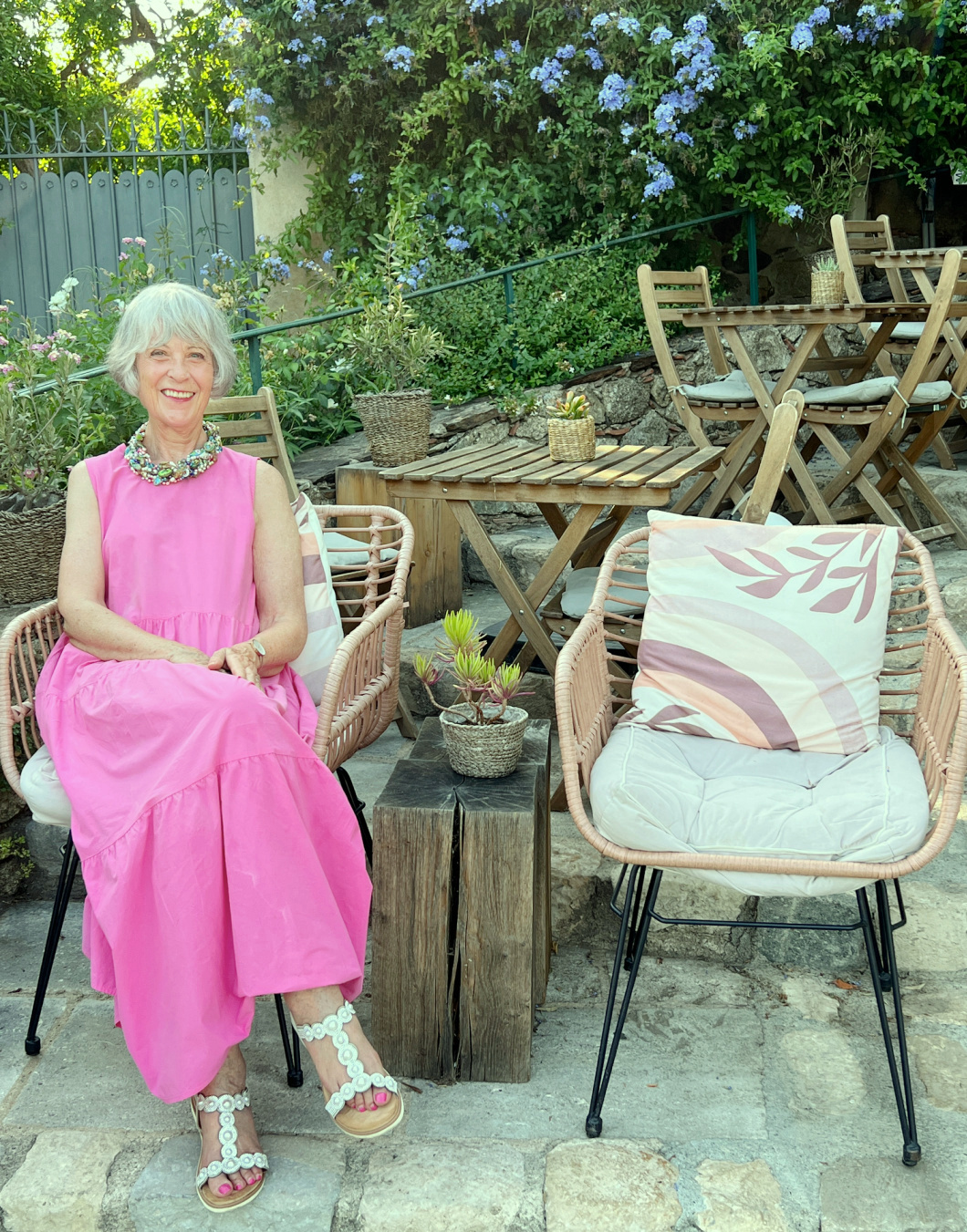 Dressing up my simple cotton maxi dress for an evening out. I have swapped my shawl for a stunning bead necklace. I buy most of my colourful necklaces and earrings in the local village market. The market is held every Thursday morning in the centre of the village. My favourite jewellery stall is Les Bijouxdenatasha. My silver sandals are from Pavers. Similar below:
A quick change for an evening out with friends at a local restaurant in the village.
The lovely photos were taken in Grimaud village by my friend Dee.