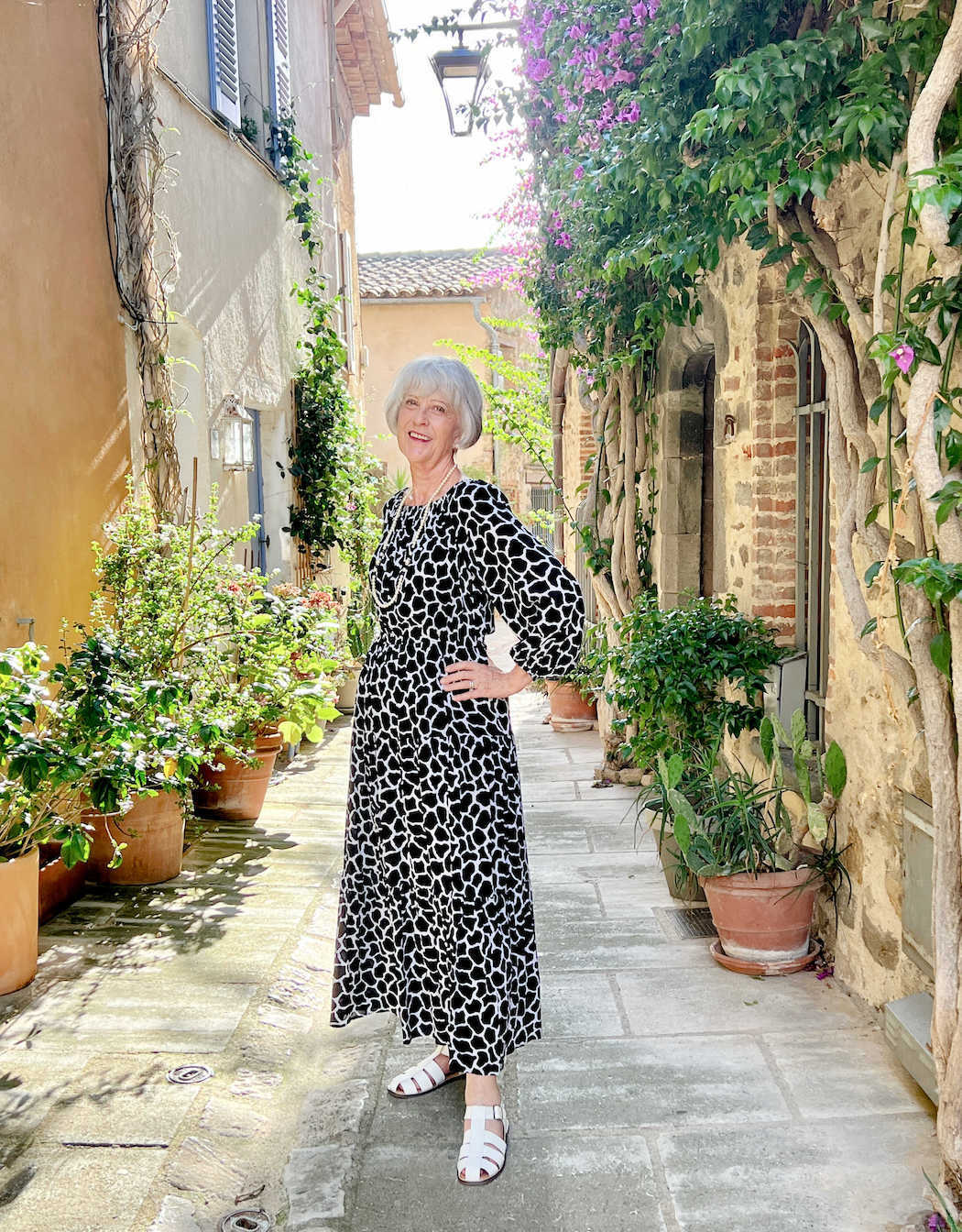 My friend and I had a chat over coffee the other morning about how to look chic at whatever height you are. I often get questions about what to wear if you are "petite". My friend Dee is 5 foot 2 while I am on the taller side at 5ft 7. We decided to run a series on how to look good in the same outfits. We have started with how to style an off-the-shoulder midi/maxi dress.
Dee's recommendations:
The long and the short of it is that in many cases Petites don't always have to hunt out items in the specialist sections. Currently, many designs both in dresses and skirts come in midi or maxi lengths. MarksandSpencer offers many styles in three length options short regular or long. The dress I am wearing in the photo above has an elasticated waist so that you can hoist it up and belt it or leave it to flow freely.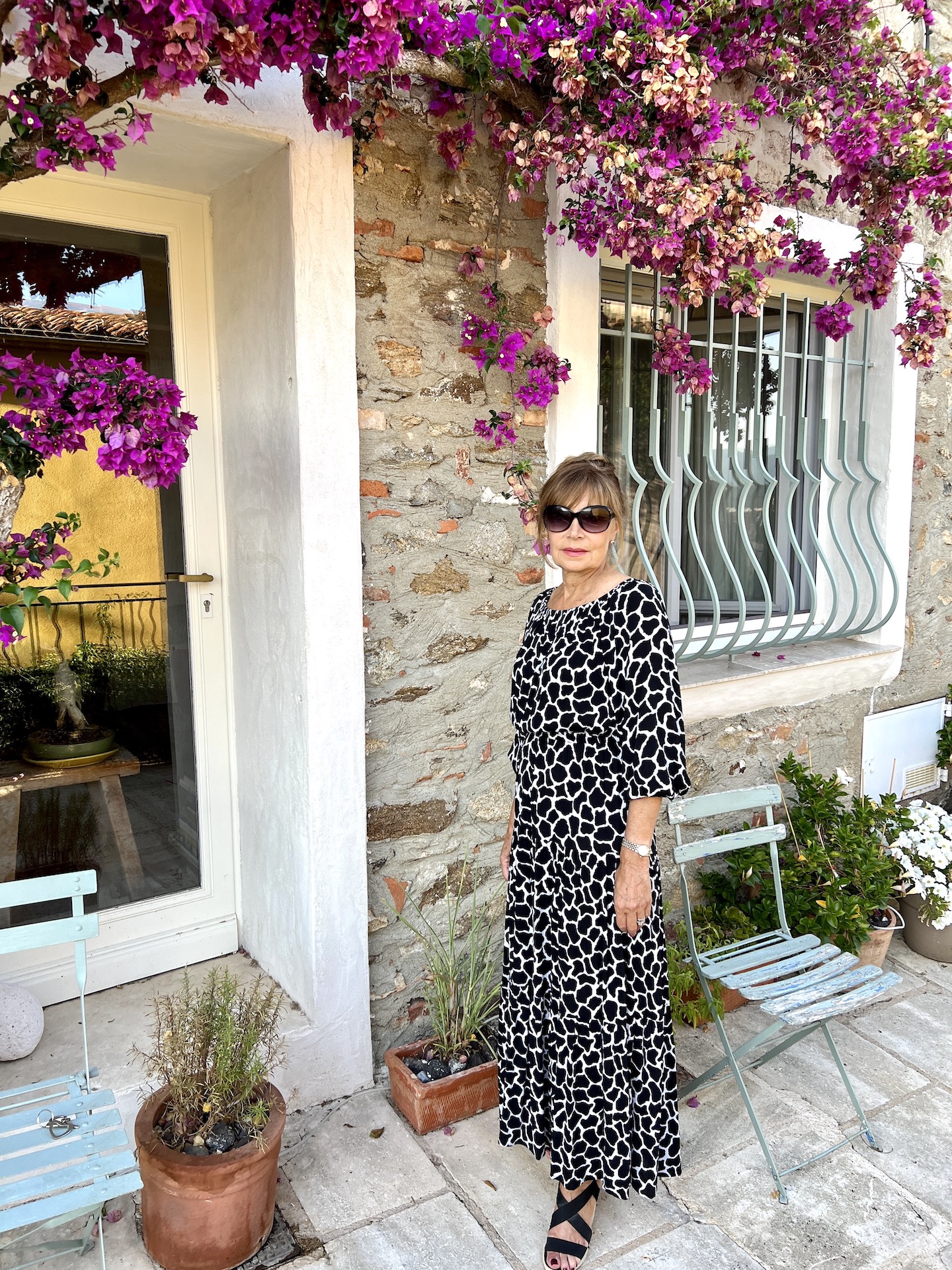 Dee has added a wedge sandal to add a little height. You could equally wear the dress with flats. This particular style can be worn on or off the shoulders or jazzed up with jewellery to give it a different look.
HOW TO STYLE AN OFF-THE-SHOULDER DRESS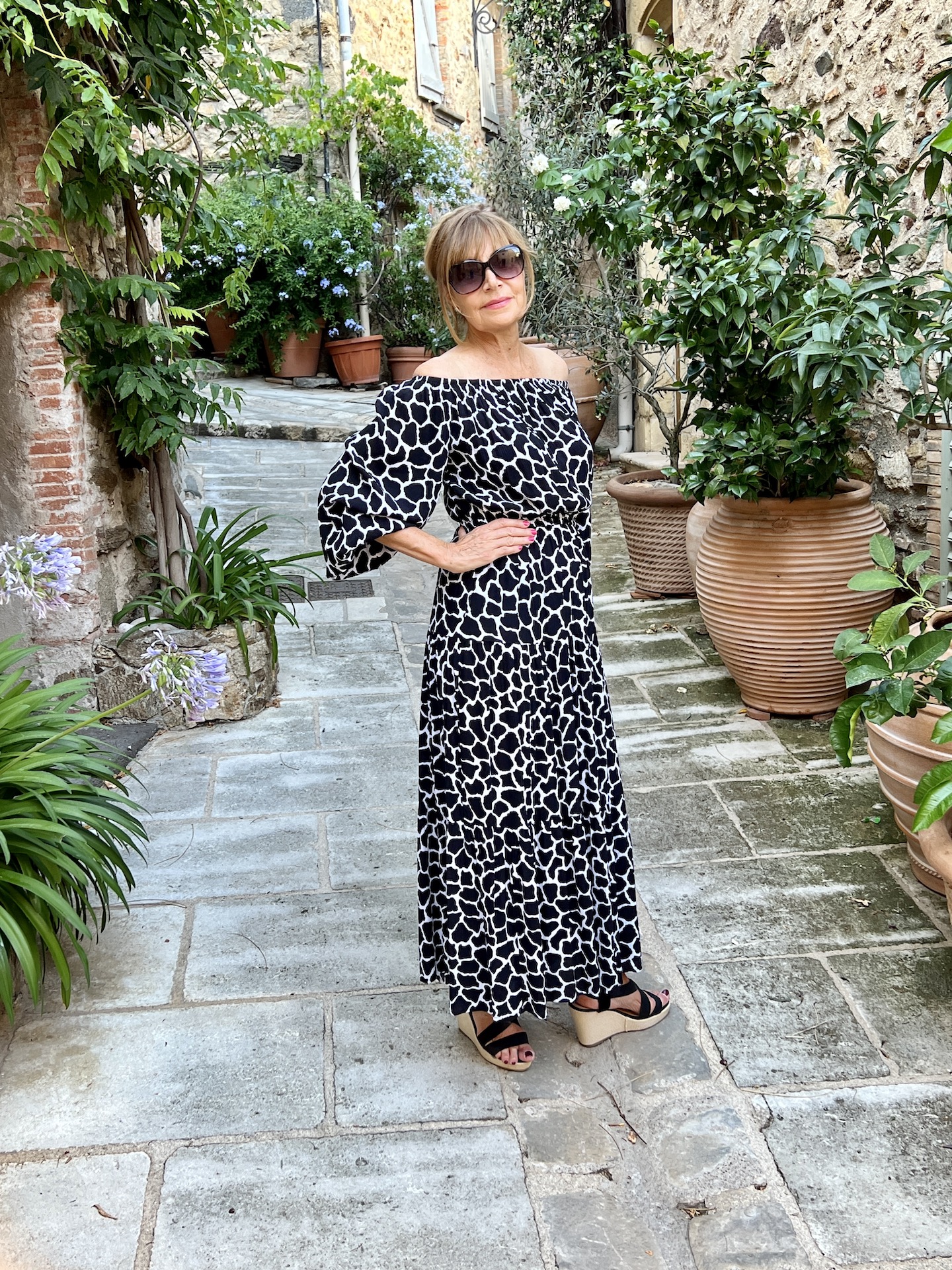 The dress is shown here worn off the shoulder by Dee for an evening out.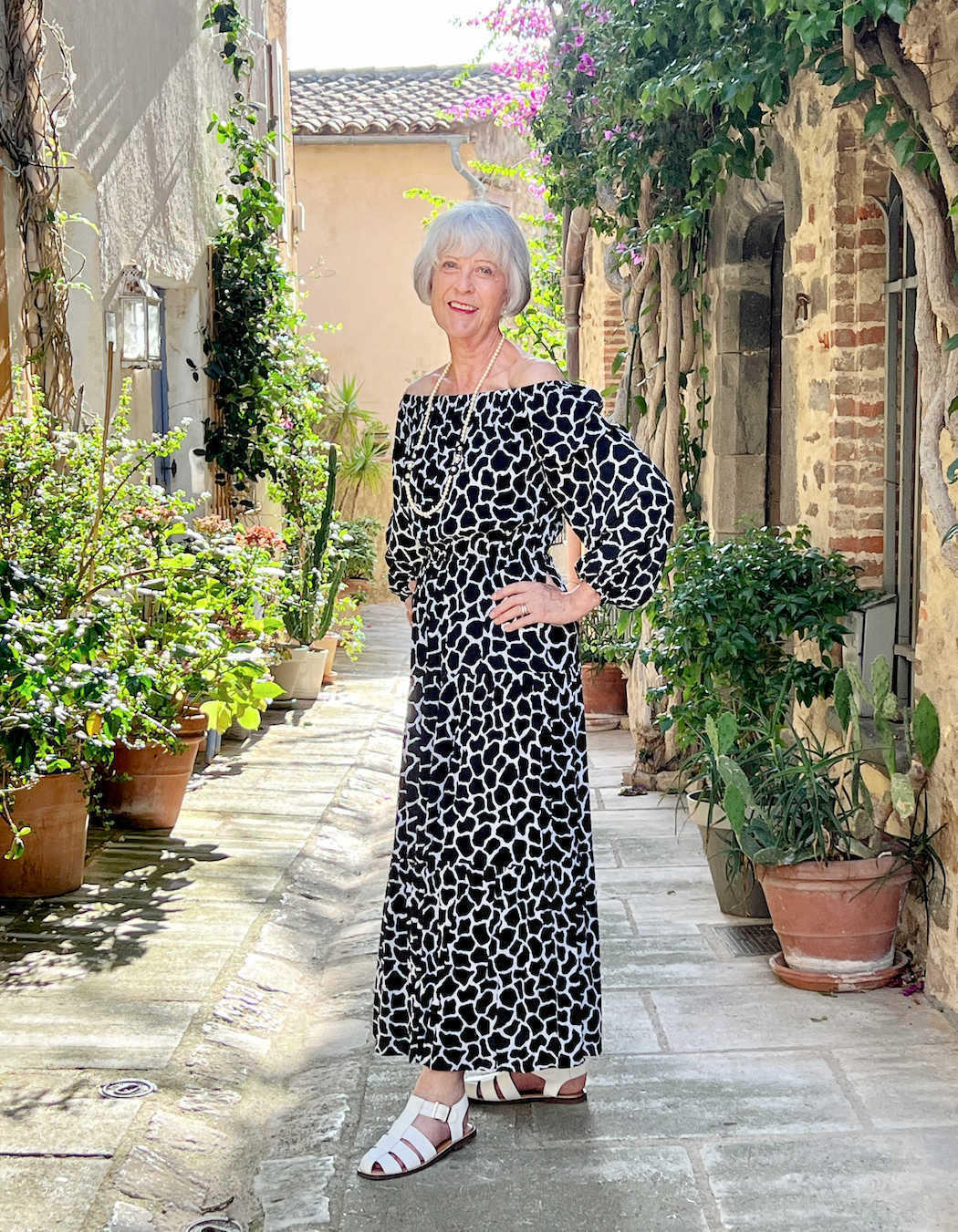 In the photo above I have added a string of pearls and pearl earrings.
The dress we are both wearing is the off-the-shoulder Midaxi dress from MarksandSpencer US link)