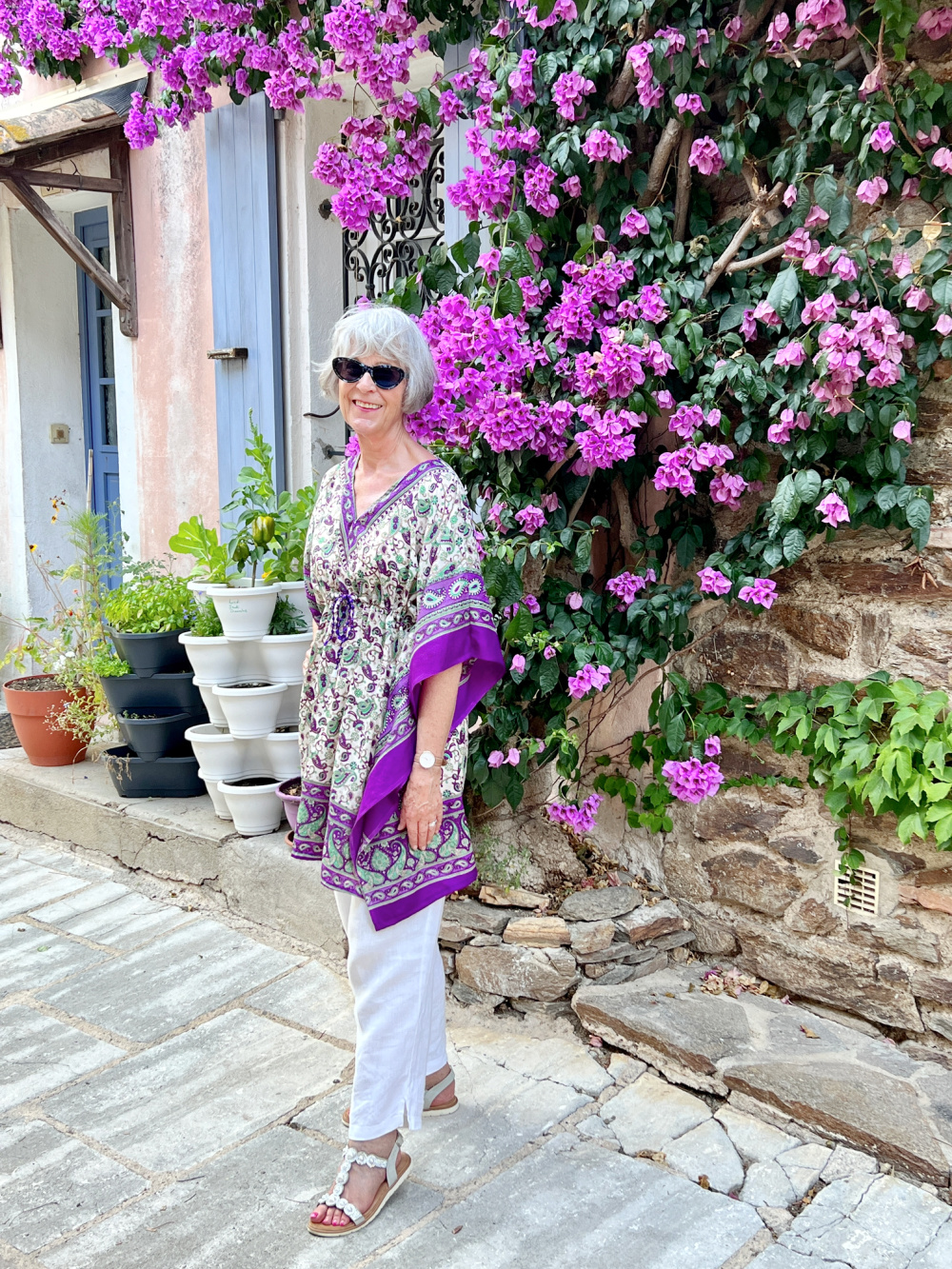 Continuing our series of how to style an outfit at whatever height you are. In this post, we will be looking at how to style a summer kaftan
The old summer favourite that never dates is the kaftan. You can see here how it can be modified from humble beachwear to a versatile top that can be styled with trousers. It can be adapted to suit all heights. Those with drawstring waists are the easiest to adjust from tall to petite.
The kaftan is of course ideal beachwear over a swimsuit however it can also be adapted for day wear or even dressed up for a casual evening out.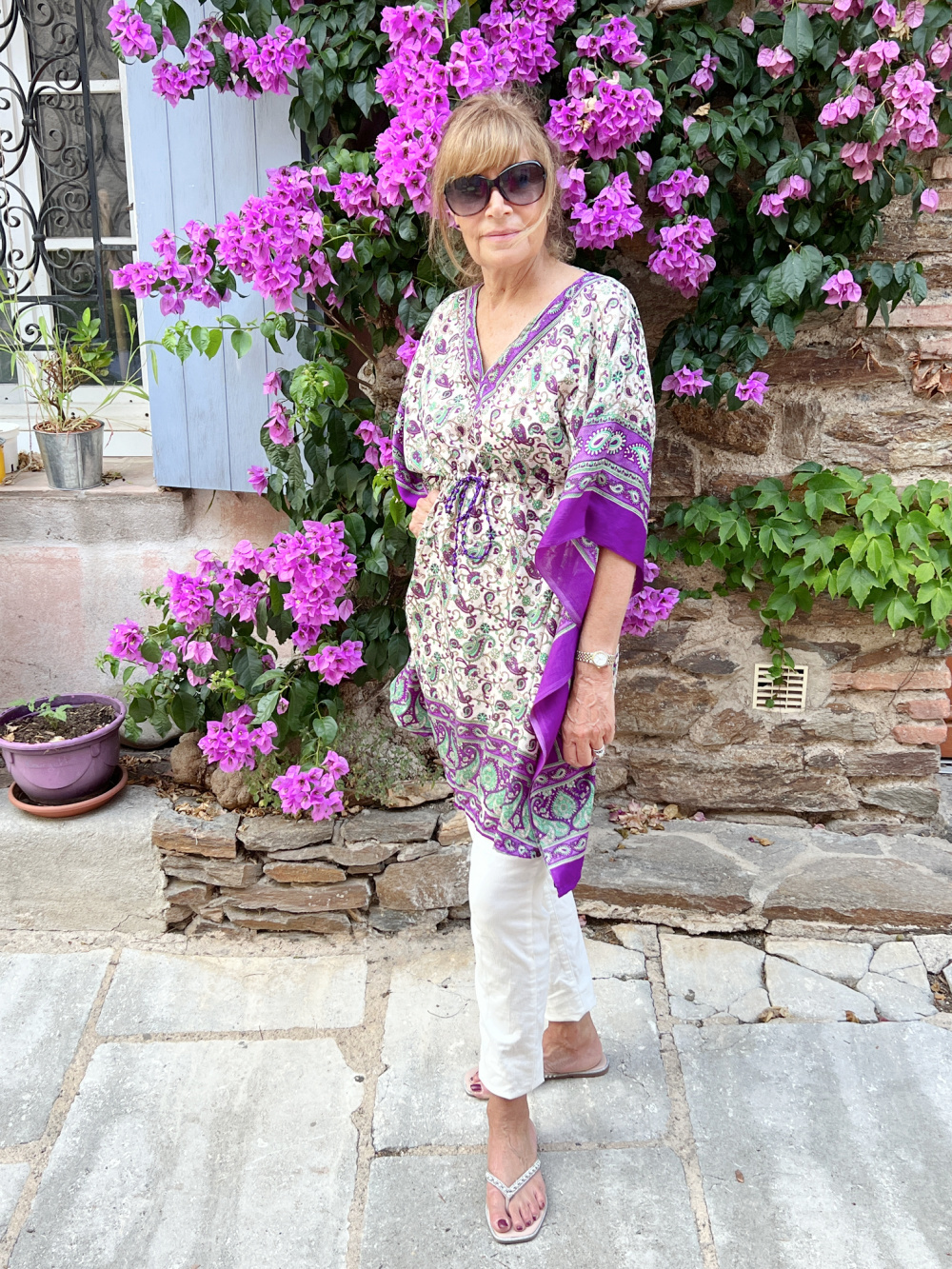 If you are planning to wear your kaftan with a pair of trousers, the taller you are, the wider the trousers can be. For the petite, this look is better with slimmer trousers or leggings. My Petite friend is wearing the kaftan with a pair of slim white jeans.
How to style a summer kaftan
Anthropologie always seems to have a good selection of Kaftans.
You can see me wearing one of my favourite kaftans on my 70th birthday for lunch at Club 55 here.