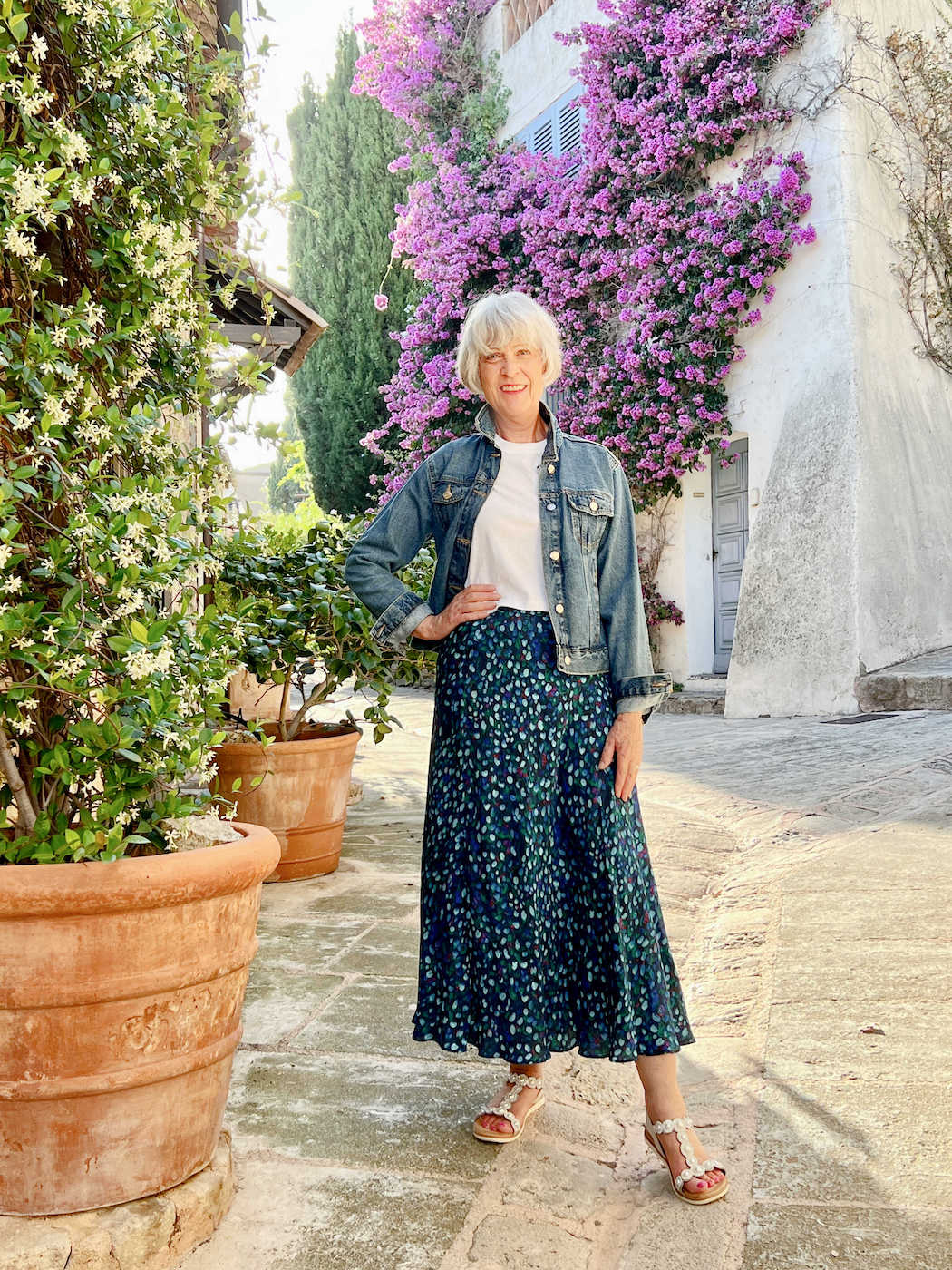 How to style a print midi skirt
More ideas on how tall and petite women can wear the same items. The skirt Dee and I are wearing is one that I bought at least three years ago from WinserLondon. You can see me wearing it here. This skirt can be adapted in the same way as the black and white dress I featured recently. Again, with an elasticated waistband which is comfortable and can be raised or lowered as appropriate. Dee has paired it with a similar shade top to streamline the silhouette and add height and I've teamed it with a white tee shirt and jewellery. You can easily adapt this look with a denim jacket and comfy shoes for running around town or for a cooler and casual evening look.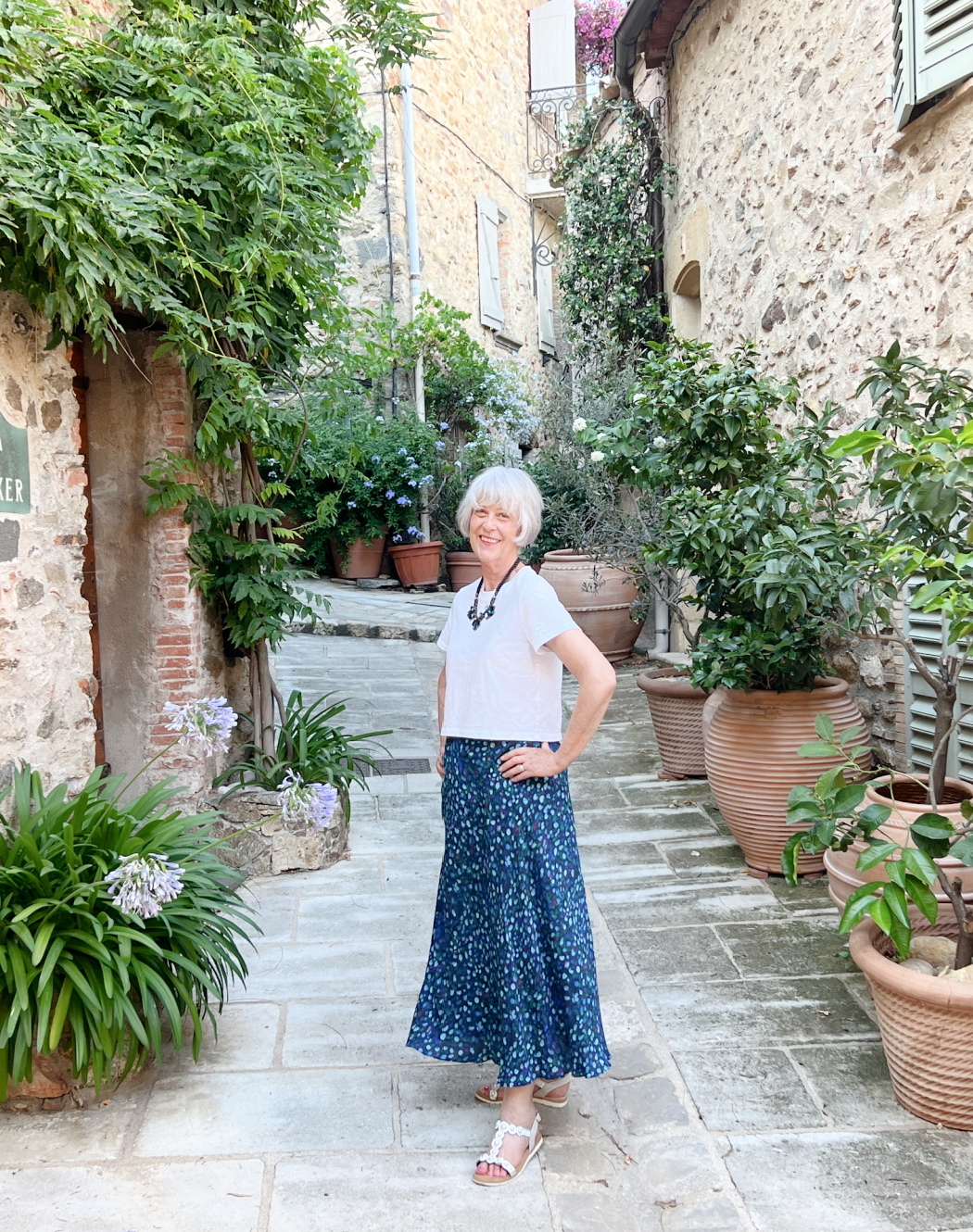 I am wearing my skirt with a plain white tee, simple summer sandals and a turquoise and blue necklace.
Winser London doesn't seem to offer anything similar so I have shown similar maxi skirts below.
How to style a print midi skirt if you are petite. Dee wearing my skirt with a simple satin top and adding a denim jacket.
How to style a midi skirt if you are petite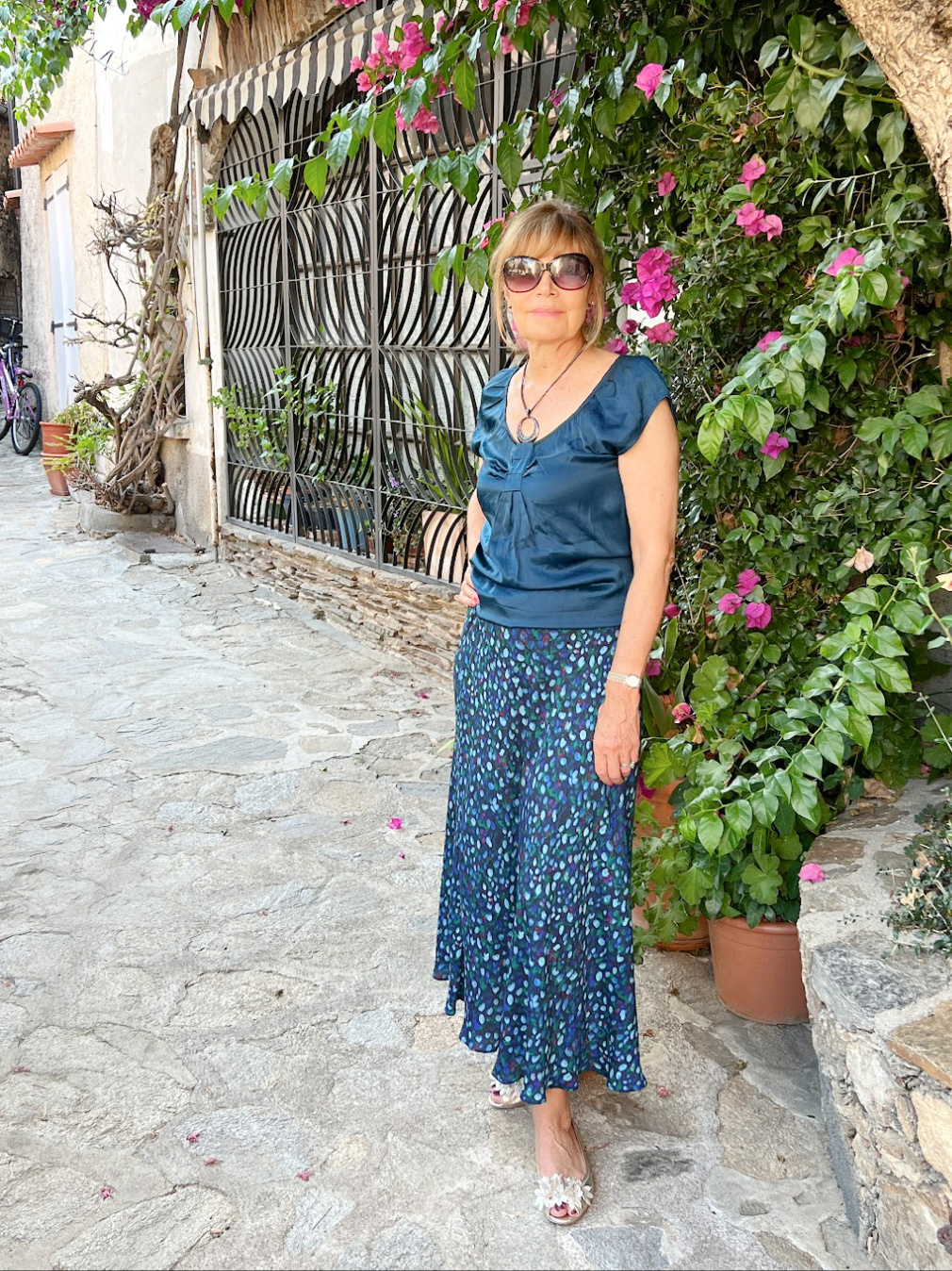 Dee is wearing the same skirt with a similar coloured satin top. Keeping the colours similar helps to create a streamlined vertical line. The statement necklace helps to draw the eye upwards.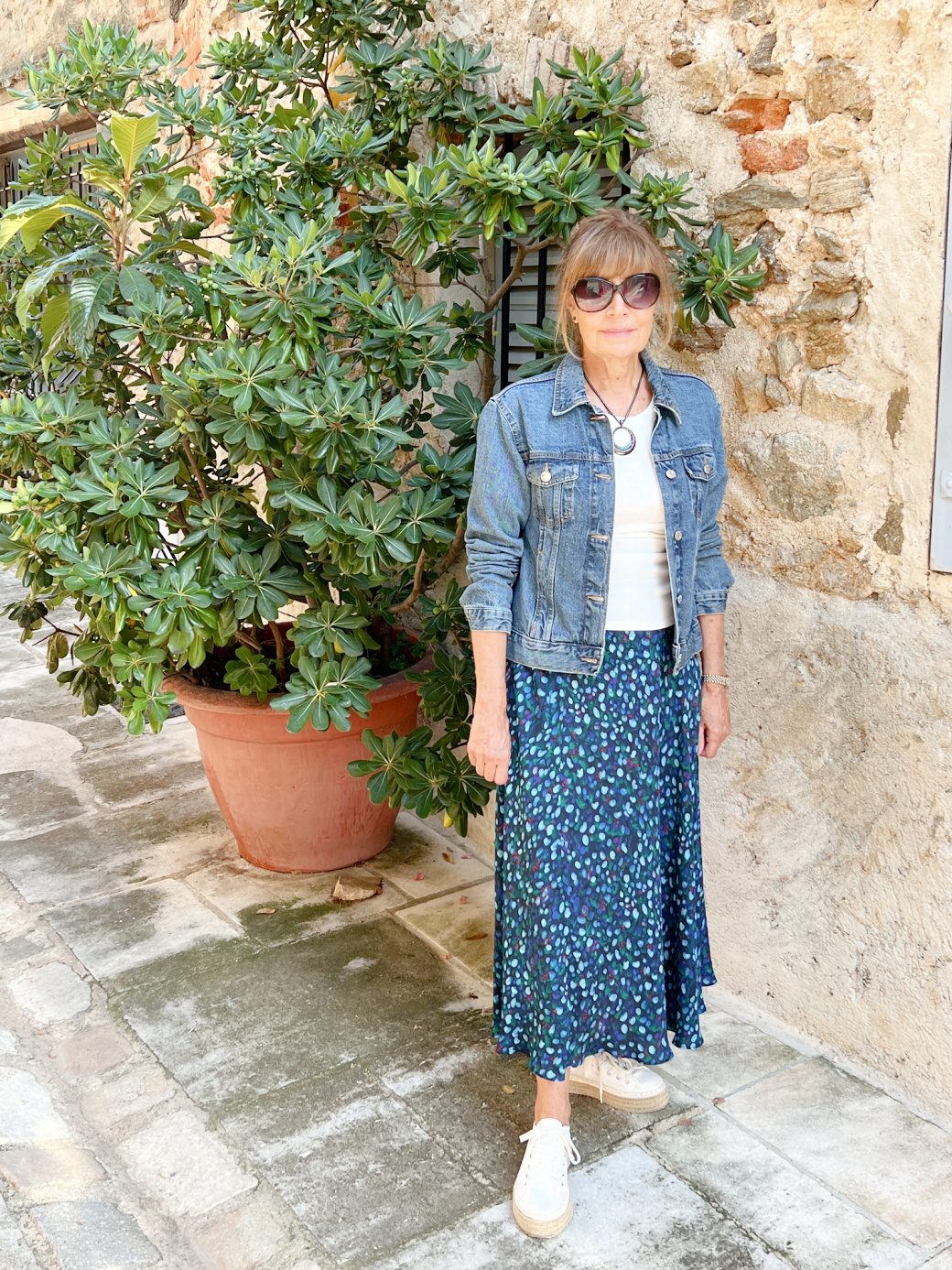 We have both added denim jackets for a more casual look. I have not tried this combination before and think it really works.
A few of you commented that you can no longer wear heels. I must say that I now find it too difficult to walk in heels probably due to my dodgy left hip. Dee recommends wearing espadrille-style trainers. They can add height without the wobble factor. I have shown a few examples below.
Denim jackets:-