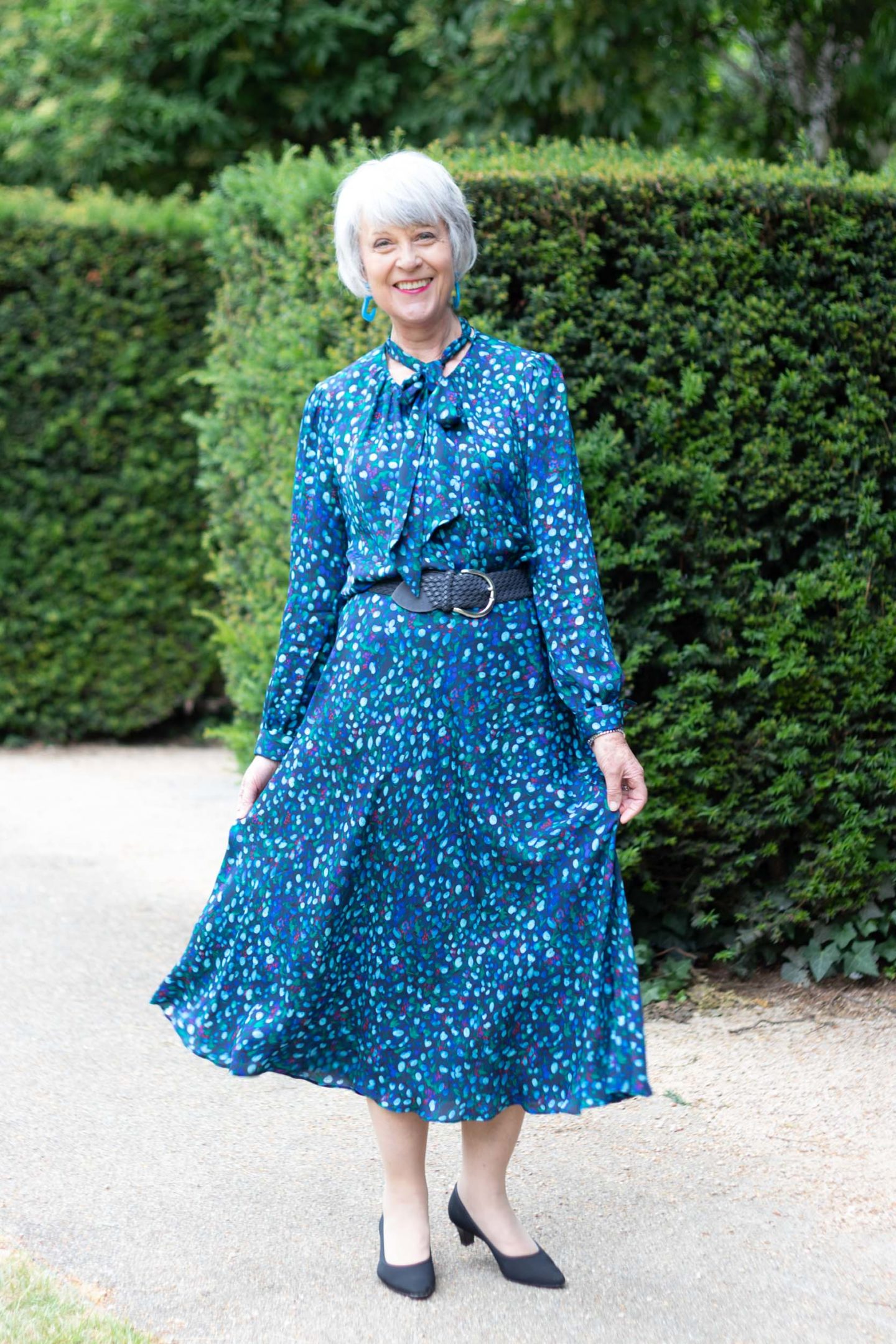 Style and quality are two words I consider important when building a long-lasting sustainable wardrobe. The brand Winser London ticks both those boxes. I have been a fan of this brand ever since I was introduced to Kim Winser about six years ago. I first wrote about Winser London here in 2014.
My wardrobe is living proof of this as it contains Winser London trousers, jeans, tops and knitwear; some items date back to their original launch collection. My favourite pieces are their jeans (still in good condition having been washed and worn many times) and my Audrey cashmere sweater in bright pink, seen here in soft turquoise.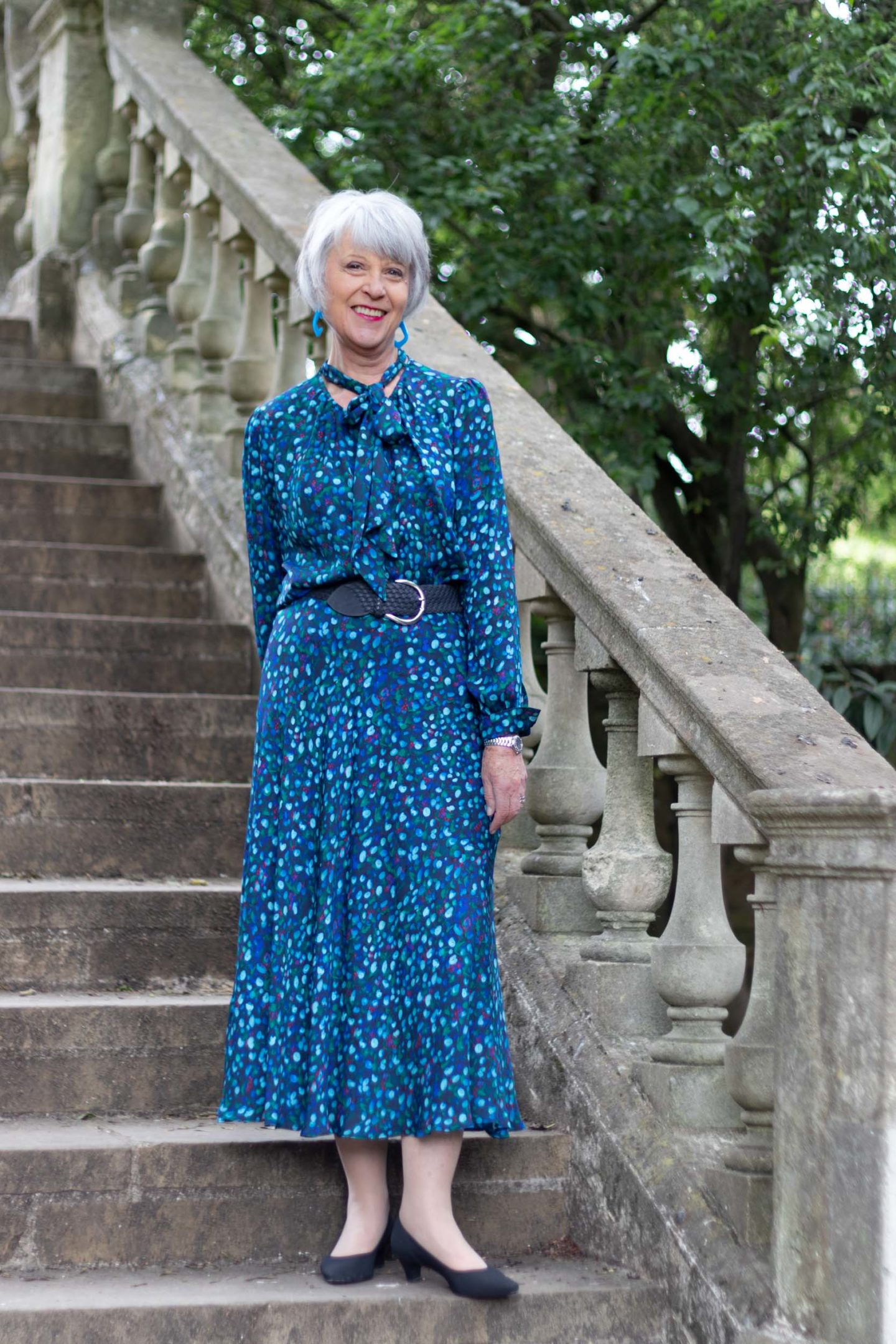 The rose print maxi skirt and tie neck top are from their current collection.
The aim of this post is to demonstrate how versatile these pieces are. Above I am wearing them together to form a dress. I have added a wide belt as I am lucky enough to still have a smallish waist. It looks equally good with the top worn over the skirt. If you prefer a shorter length they have a knee-length dress in the same print. The fabric is viscose and it is hand wash. I always check this as dry-clean is expensive these days.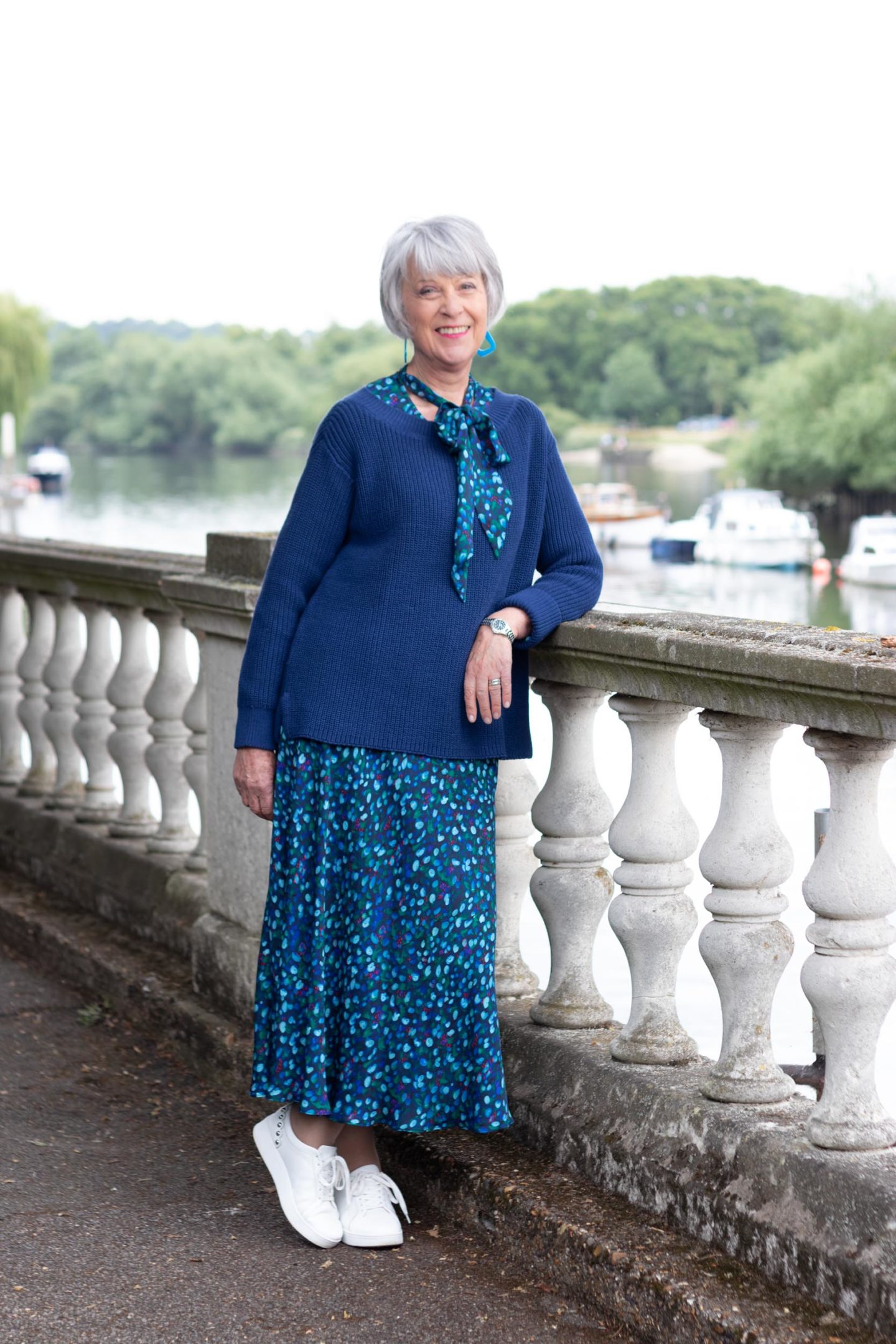 In this photo, I have added a Winser London Audrey cotton boat neck sweater in navy plus my favourite white trainers from Fitflop.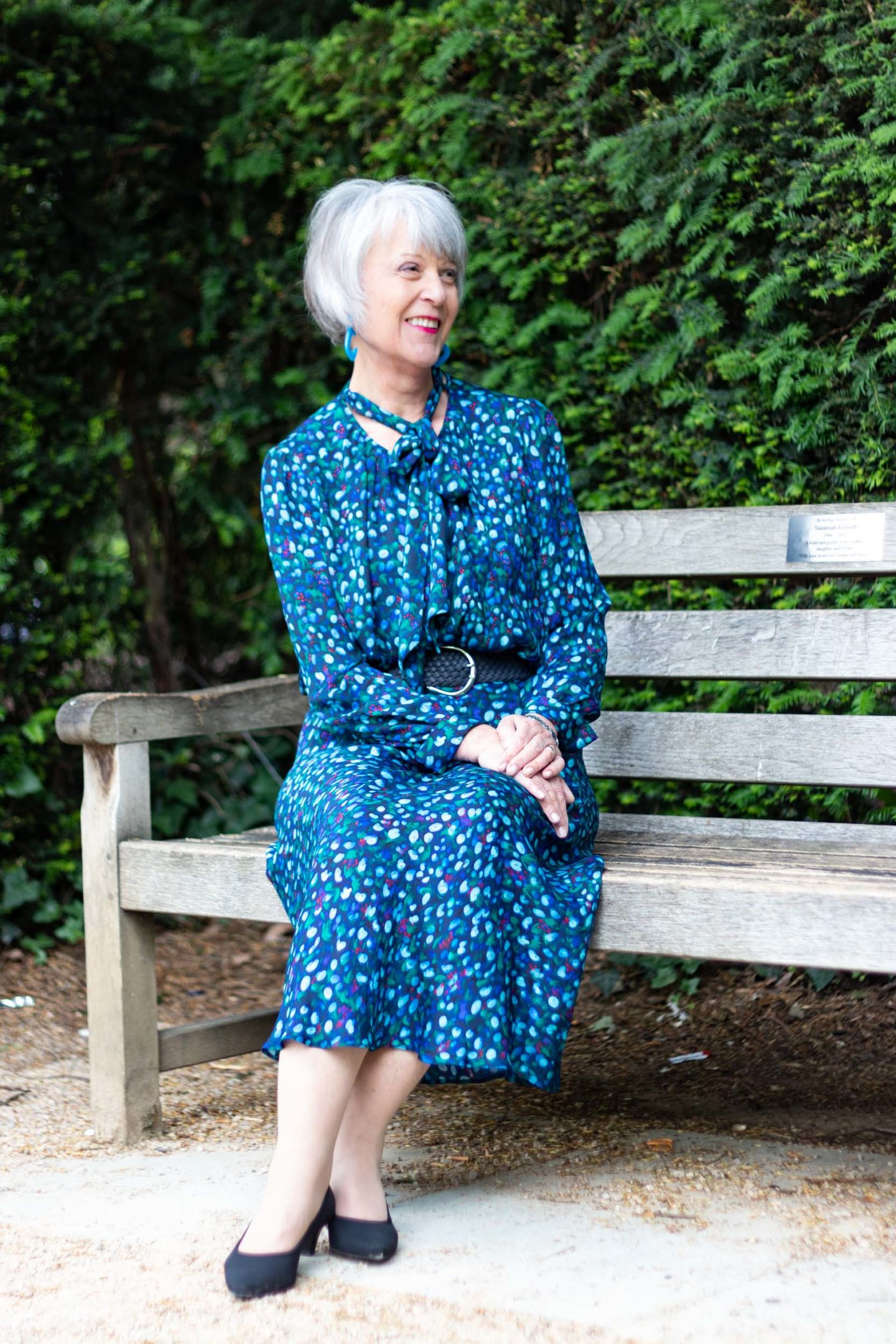 How to maximise these two pieces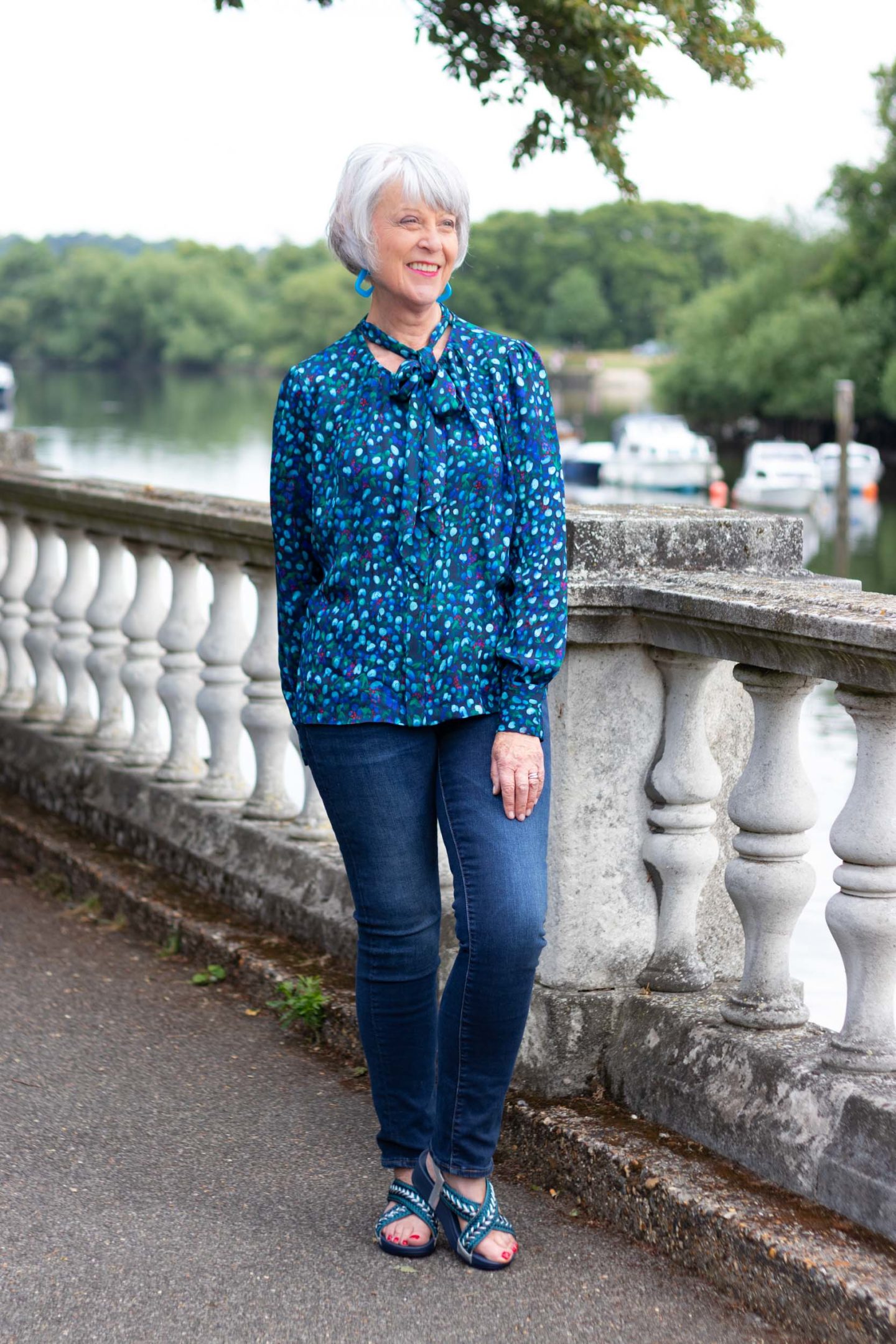 Here I am wearing the rose print top with a pair of jeans for a casual look. My blue and silver sandals are from Fitflop.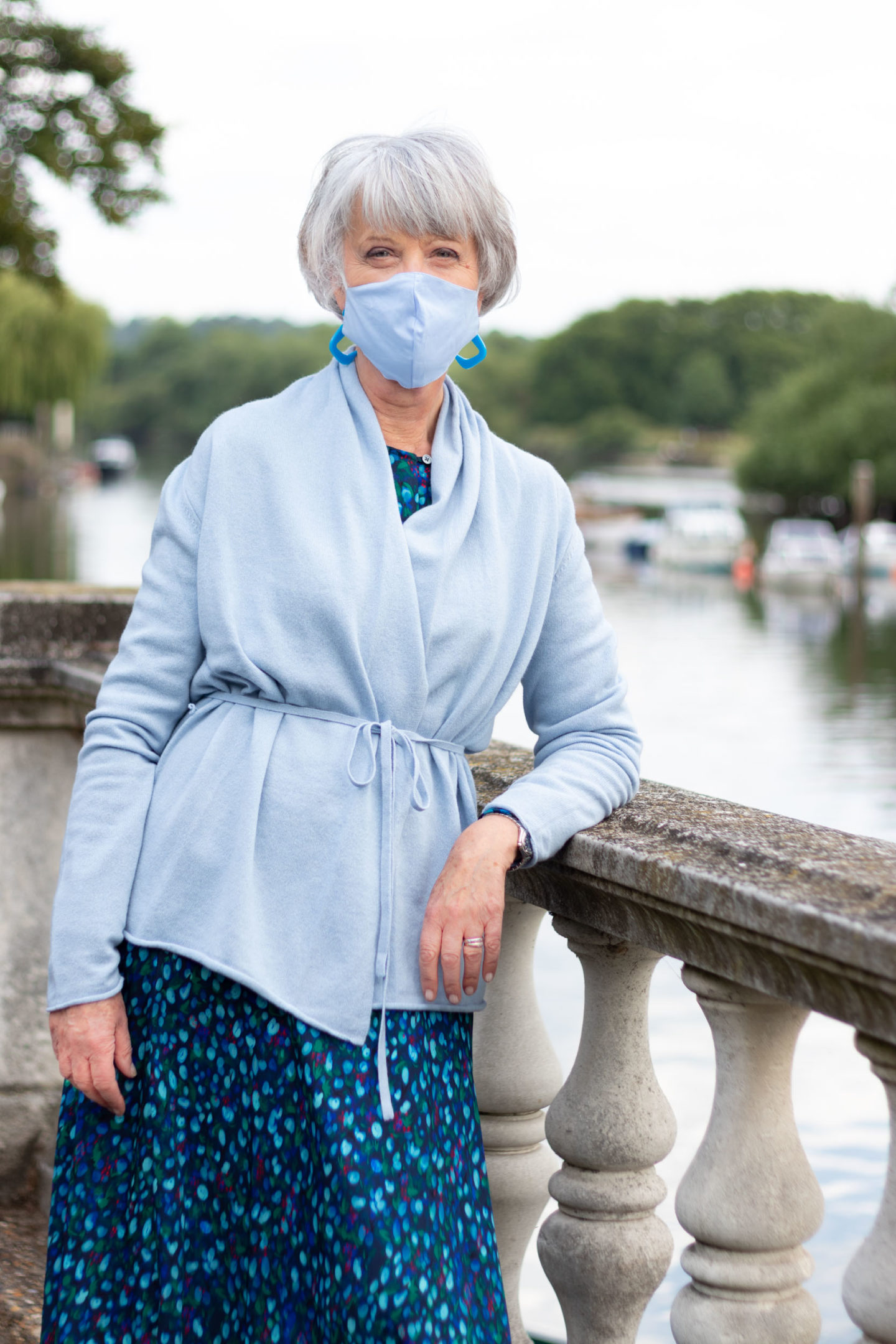 Finally, I am wearing their pure cashmere belted cardigan in pale blue. Ideal to wear on a chilly summer evening was £249 now reduced to £99 (only medium and large sizes left). The face mask I am wearing is from Baukjen and my blue earrings by Kin at JohnLewis &Partners
I met up with my photographer Laura Hines after two months of absence. She took these great photographs at Twickenham embankment. Self-distancing rules were adhered to. Follow her on Instagram
Disclaimer: Winser London kindly lent me the above outfits for photographic purposes. They kindly gifted me the tie-neck blouse. The rest have been returned.