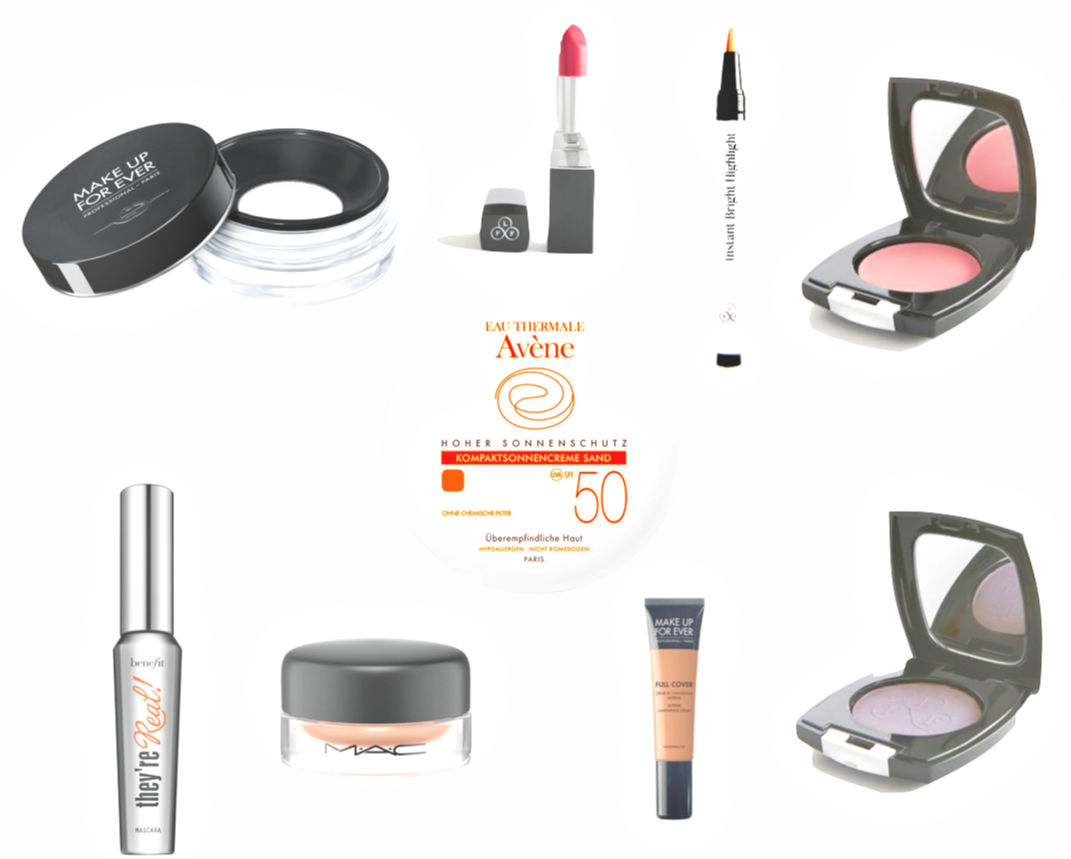 Occasionally we need to reassess our make-up especially as the seasons change. Today I thought that I would give you an update on my summer makeup routine. It is so easy to get stuck in a rut and keep using the same old stuff some of which may be too dark or too heavy for this time of year.
My makeup routine
If I am having my photograph taken or am going out (not very applicable recently) I will use my foundation no.2.5 from Lookfabulousforever. Then I add a light dusting of my Makeup forever translucent powder. Makeup forever an excellent brand, especially for photography purposes. I bought mine in France. It does not seem to be available in the UK however you can always order it from their french site. The links above are to the US site.
The Mac paint pot can be used on its own to give a very light coverage or as an eyeshadow base. If I want more colour I will add my new lilac matt eyeshadow from Lookfabulousforrever. Their instant bright highlighter adds a touch of shimmer to the brow bone and top of the cheeks.
This is currently my everyday regime. I find that putting on at least some make-up has become an early morning routine even if all I am doing is working from home or going for a walk. It helps to lift my spirits.
I do feel that as we get older we do need some colour on our faces. You can see me having a make-over by Tricia Cusden founder of Lookfabulousforever here.
Details of products in image:
Top Row: Makeup forever ultra HD translucent powder | Tulip pink lipstick Lookfabulousforever | Instant bright highlighter Lookfabulousforever | Rosy glow blusher Lookfabulourforever | Avene 50SPF compact Amazon | They're real mascara Lookfantastic | Longwear paint pot eyeshadow Lookfantastic | Full cover concealer Makeup forever | Eyeshadow in lilac Lookfabulourforever.
Are you wearing at least a smidgen of make-up on a regular basis?