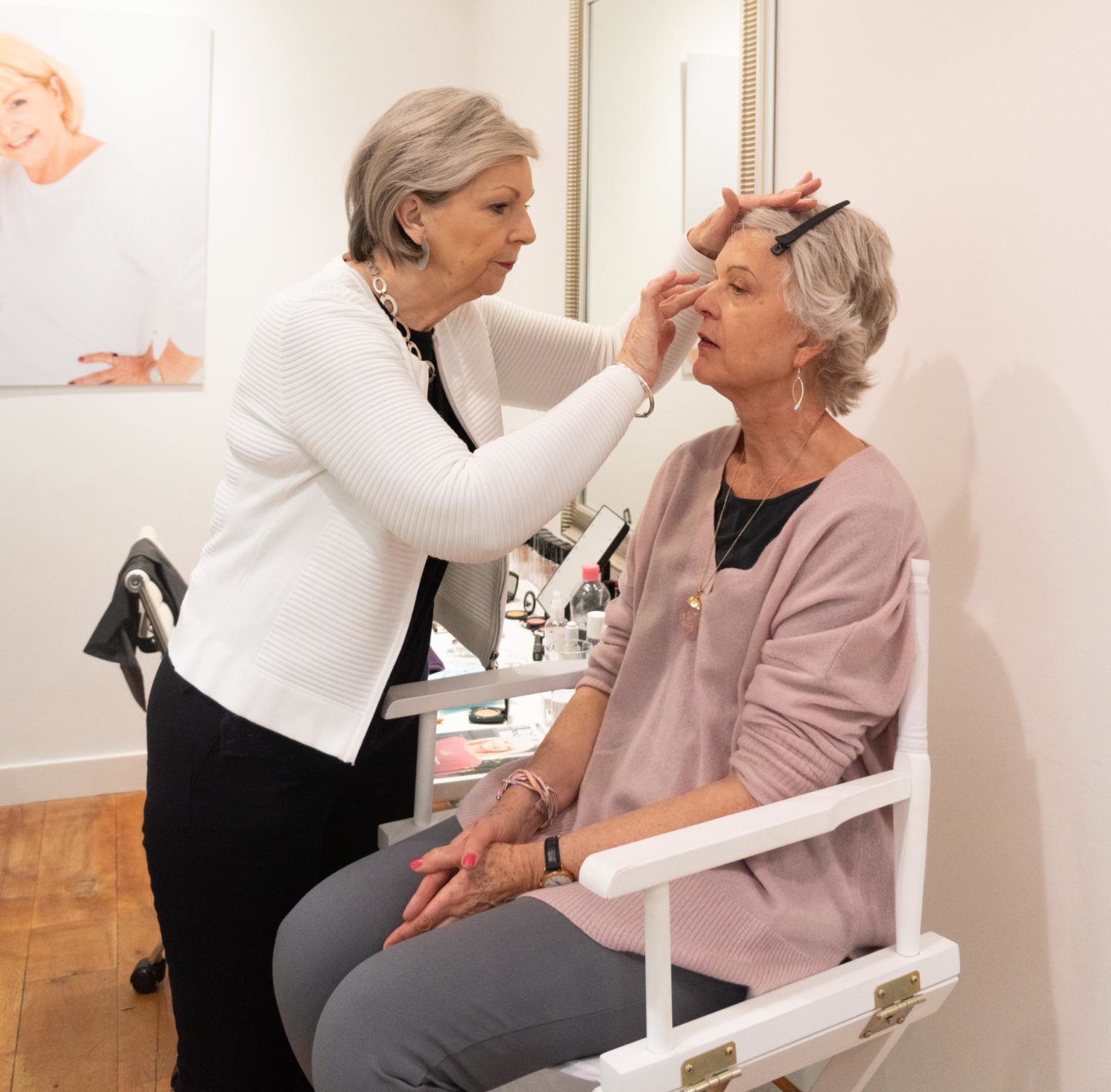 The not so chic look sans any makeup. I love makeup, always have since my early teens. Every morning I make myself a cup of tea and then retire to the bathroom to "do my face". I am an early riser and love this quiet time before the busy day gets going, despite the fact that I mostly work at home I don't feel put together without my foundation, mascara and lippie.
I was therefore thrilled to be invited to visit the LookFabulousForever shop in Wimbledon and have a makeover by Tricia Cusden, the founder of LFF, the makeup and skincare range for older women. As a trained image and colour consultant I know how important it is to choose makeup that complements your skin tone.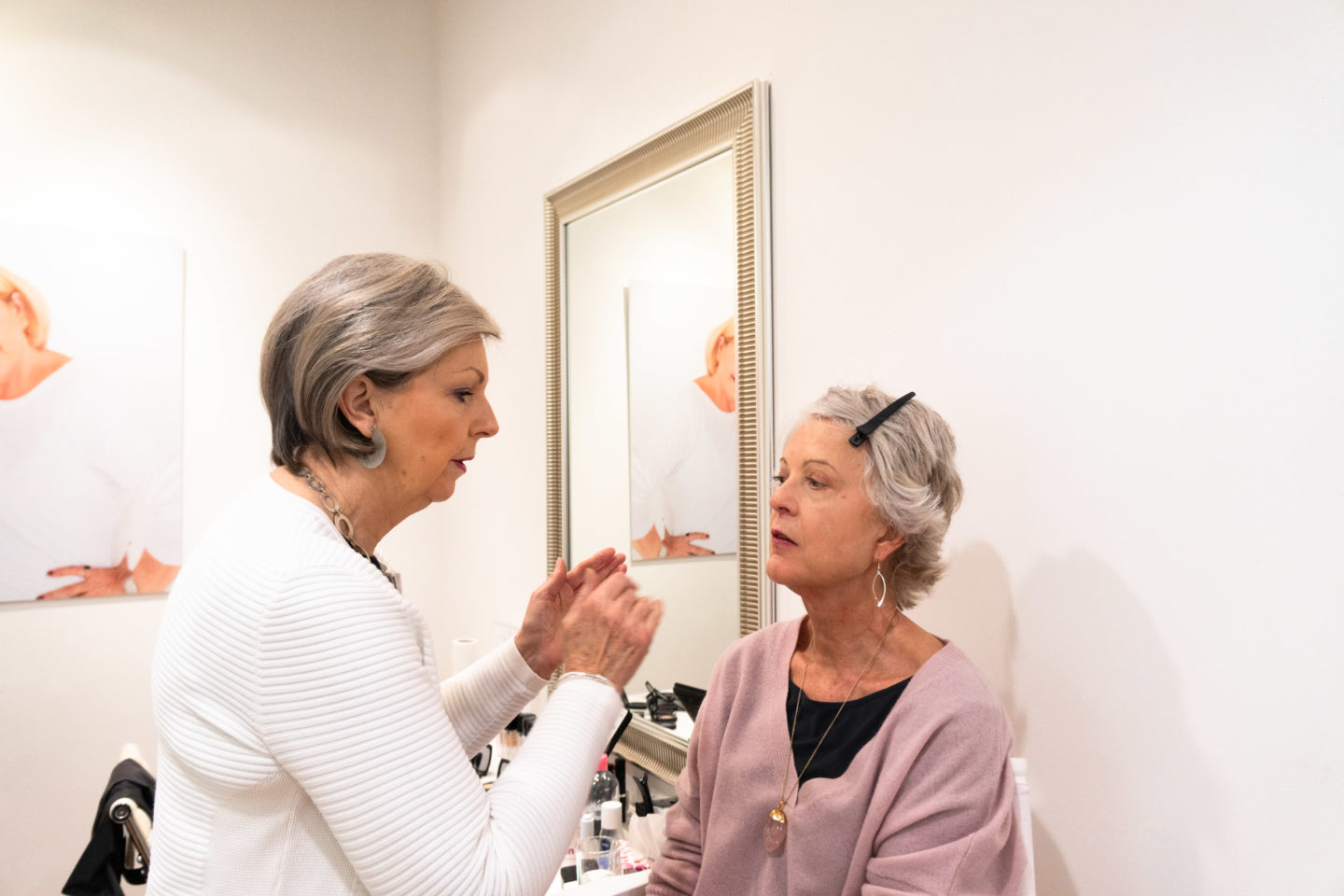 Makeup makeover for older women
Tricia showing me how to blend my foundation to get a smooth finish.
Tip: Mix the smooth silk face prime with the Continuous cover foundation on the back of your hand and then use a special foundation brush to blend into the skin. This helps the foundation to go on smoothly and to last all day and into the night.
Most skin is either warm-toned or cool-toned. Warm-toned skin has a yellow undertone and is often described as Spring or Autumn. You will look best in cream, brown, warm green, navy blue, coral pink, orange or scarlet. Cool-toned skin has a blue undertone and is often described as Summer or Winter. You will look best in pure white, grey, icy blue and pink, fuchsia, navy, purple and cherry red. These are colour choices both for clothes and for makeup.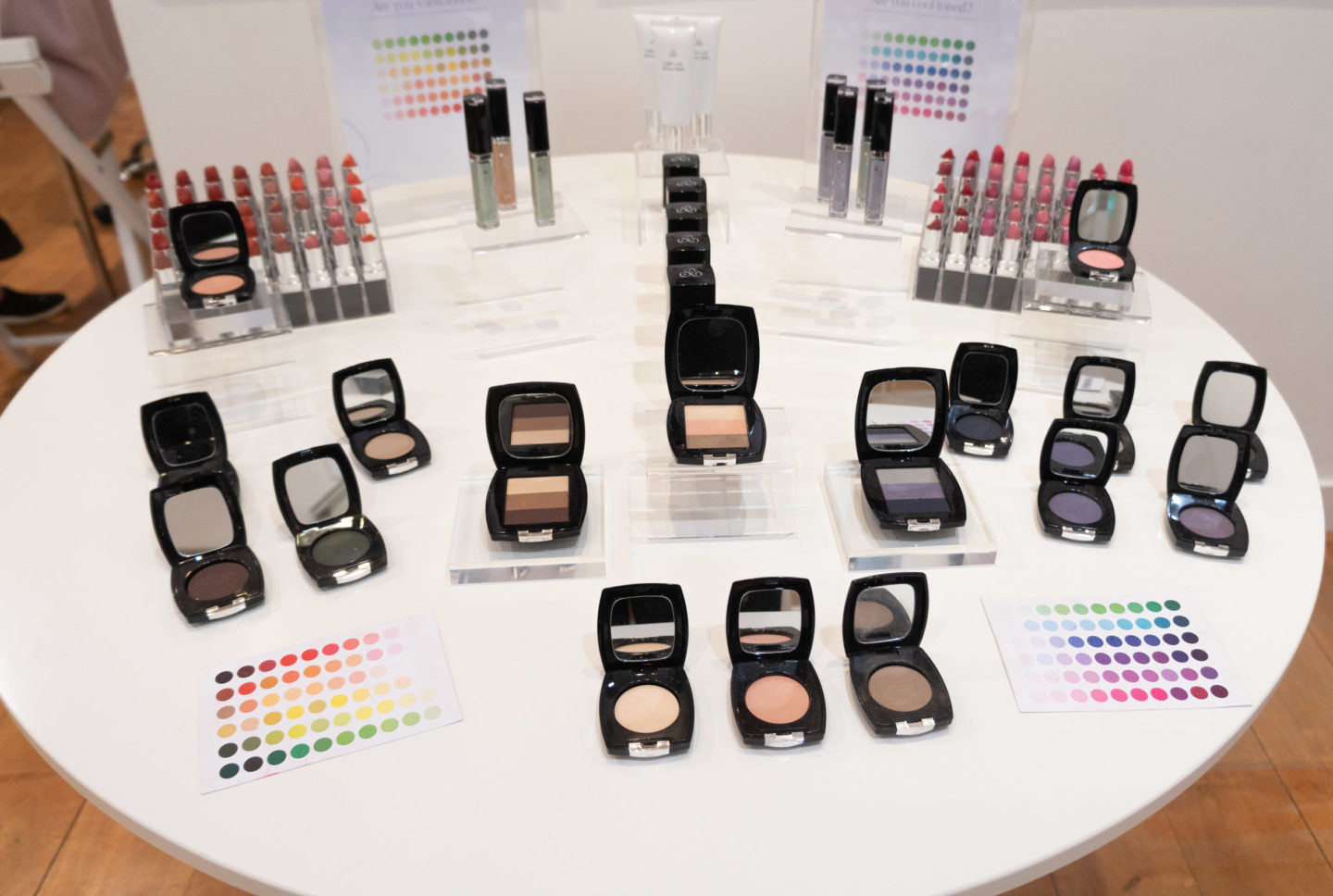 Look Fabulous Forever make choosing the correct colours for your skin tone easy. They have divided their makeup ranges into warm and cool palettes.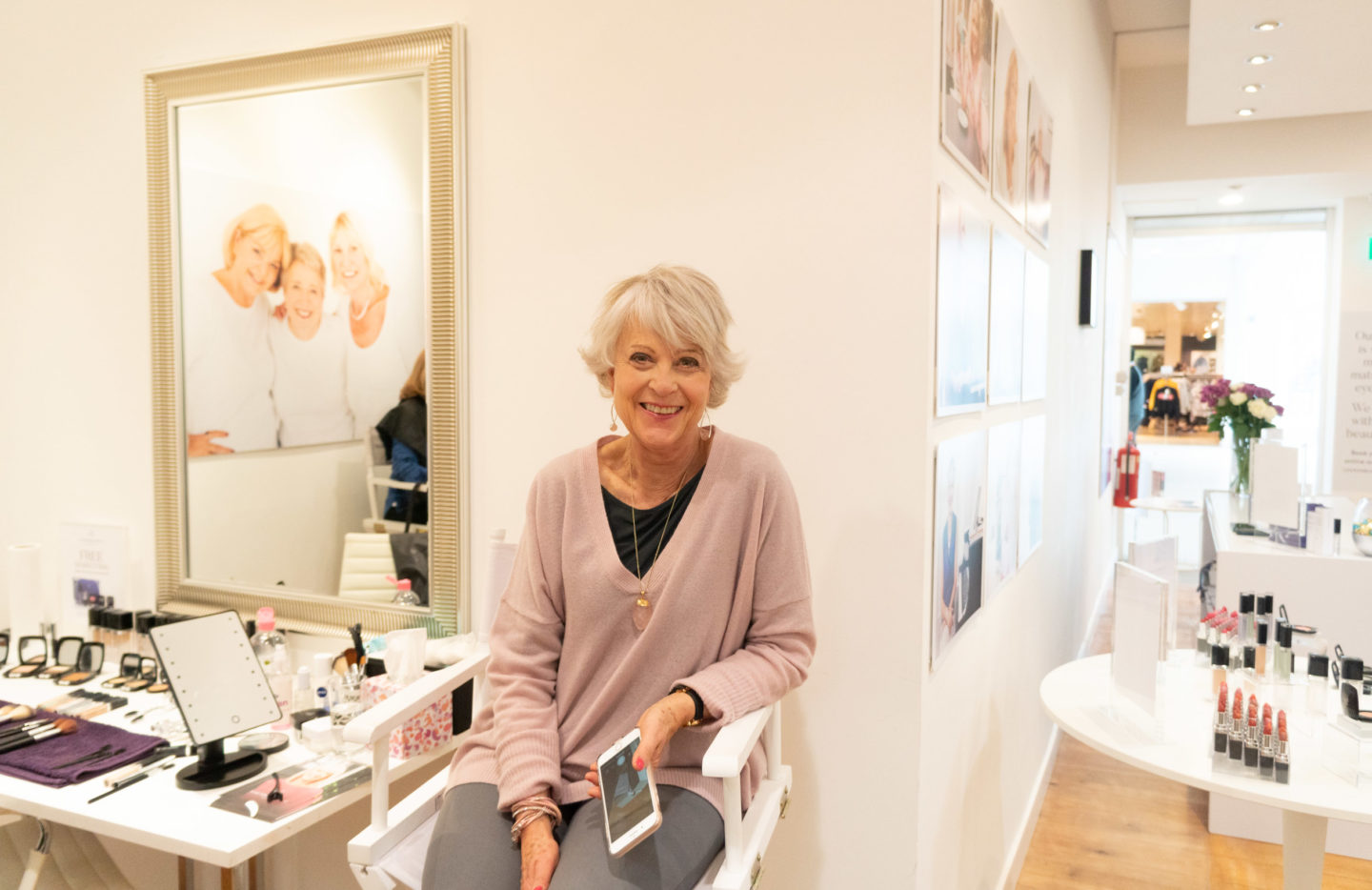 Feeling much better with "my face" on. Tricia used the No shimmer eye shade trio in cool tones. I already own this palette, however Tricia showed me a different way of applying and blending the colours which was subtle and flattering. This palette is also available in warm tones.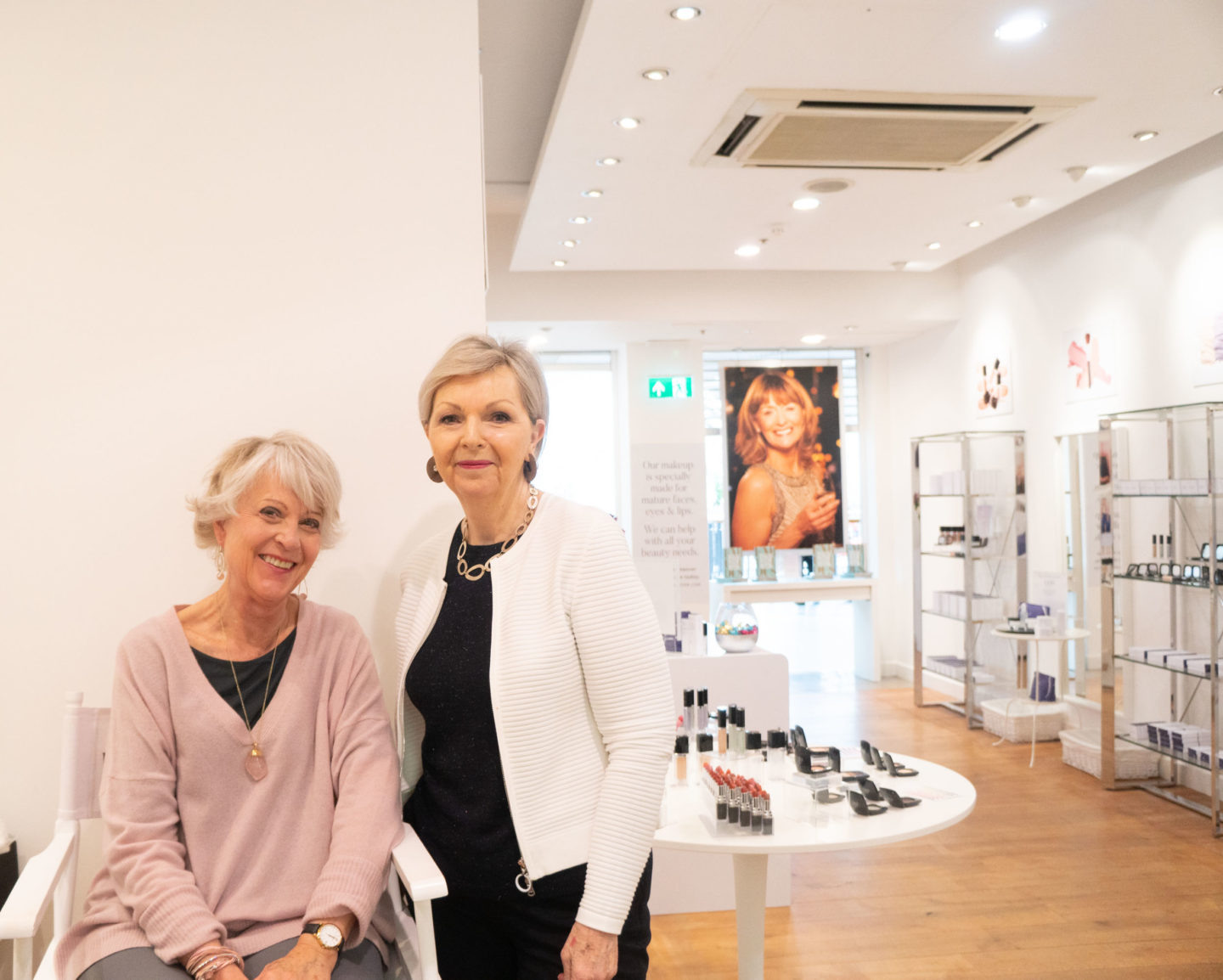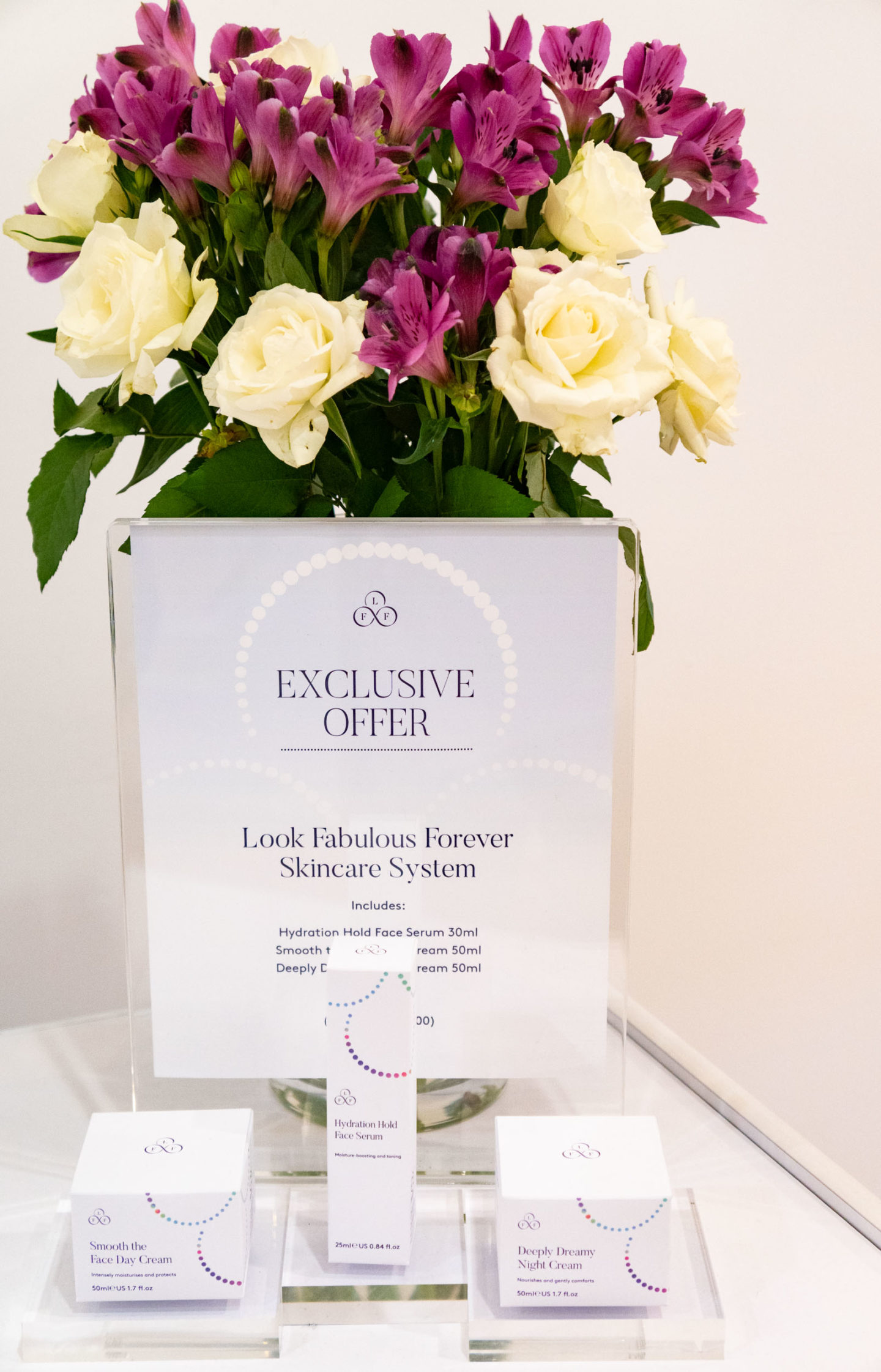 Taking care of your skin
Now I would like to talk about their skincare range which was very kindly gifted to me. I have been trialling the three products for over a month. My normal skincare regime would include prescribed retinol as due to my misspent youth, when I was an avid sunbather, I had to have a basal cell carcinoma removed from the tip of my nose.
For the last six weeks, I have not been using my regular skin care products and just applied the three LFF products night and morning in order to give them a fair trial.
I am very sceptical when it comes to skincare and the advertising of "miracle creams" and anti-ageing potions. When I started the trial my skin was quite dry, due to the retinol, and I had a small patch of acne rosacea around the fine lines between my nose and mouth.
I still look the same age as I did before, however the red patches around my mouth have disappeared and my skin does feel softer. Will I be putting my money where my mouth is and buying more of these products when my current supply runs out. Yes I will as I realise that my skin was lacking in moisture.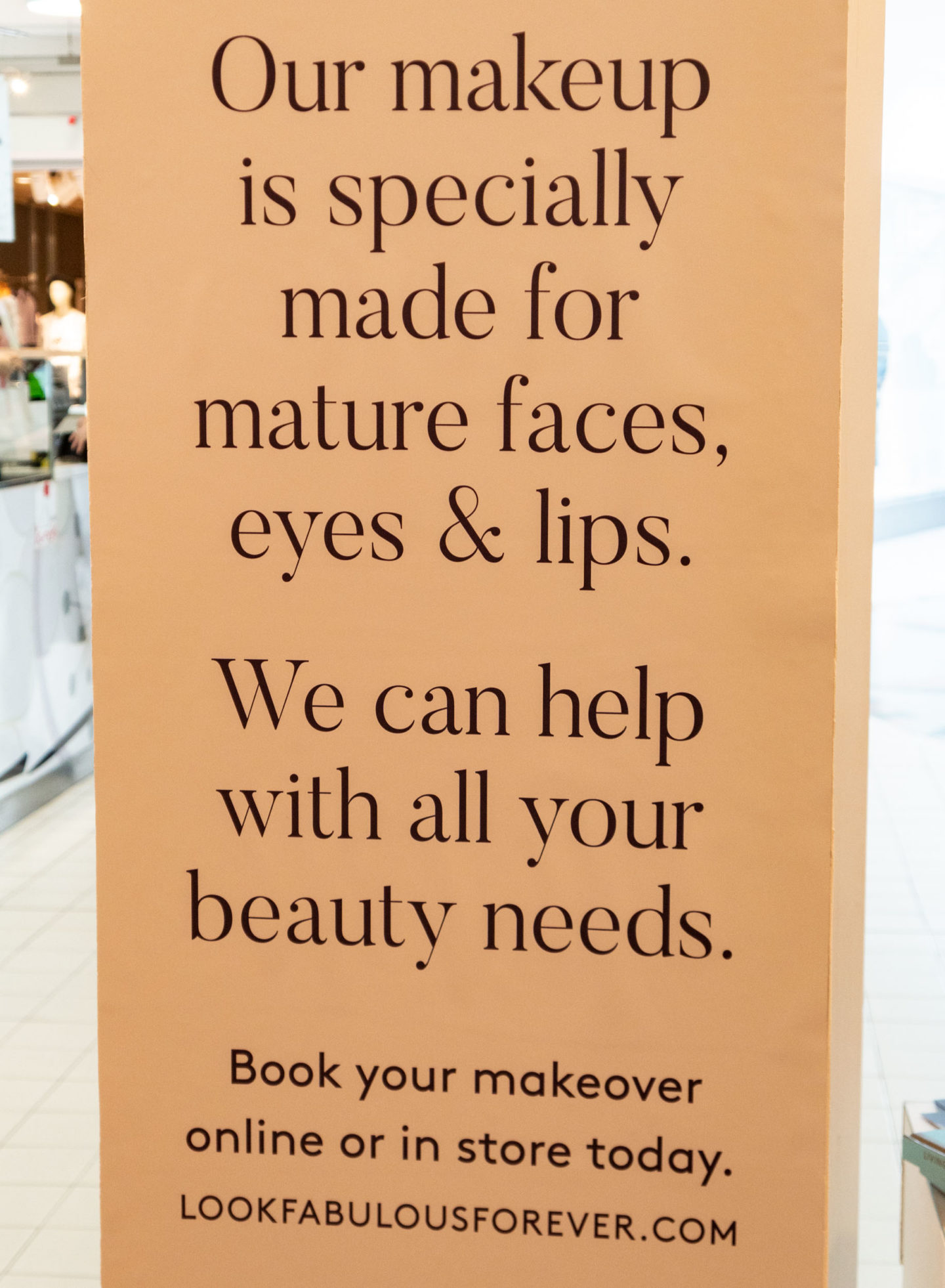 If you would like to book a fun and instructive session at the LFF Wimbledon shop you will need to BOOK YOUR MAKEOVER By Appointment Only There is a £50 upfront charge redeemable against product purchases.
LFF offers fast shipping to customers in US direct from their US distribution centre.
Disclosure: This is not a sponsored post. I genuinely like the makeup and have used it for a couple of years. I also believe in supporting older women entrepreneurs. My makeover was complimentary and I was gifted the skincare products to test.