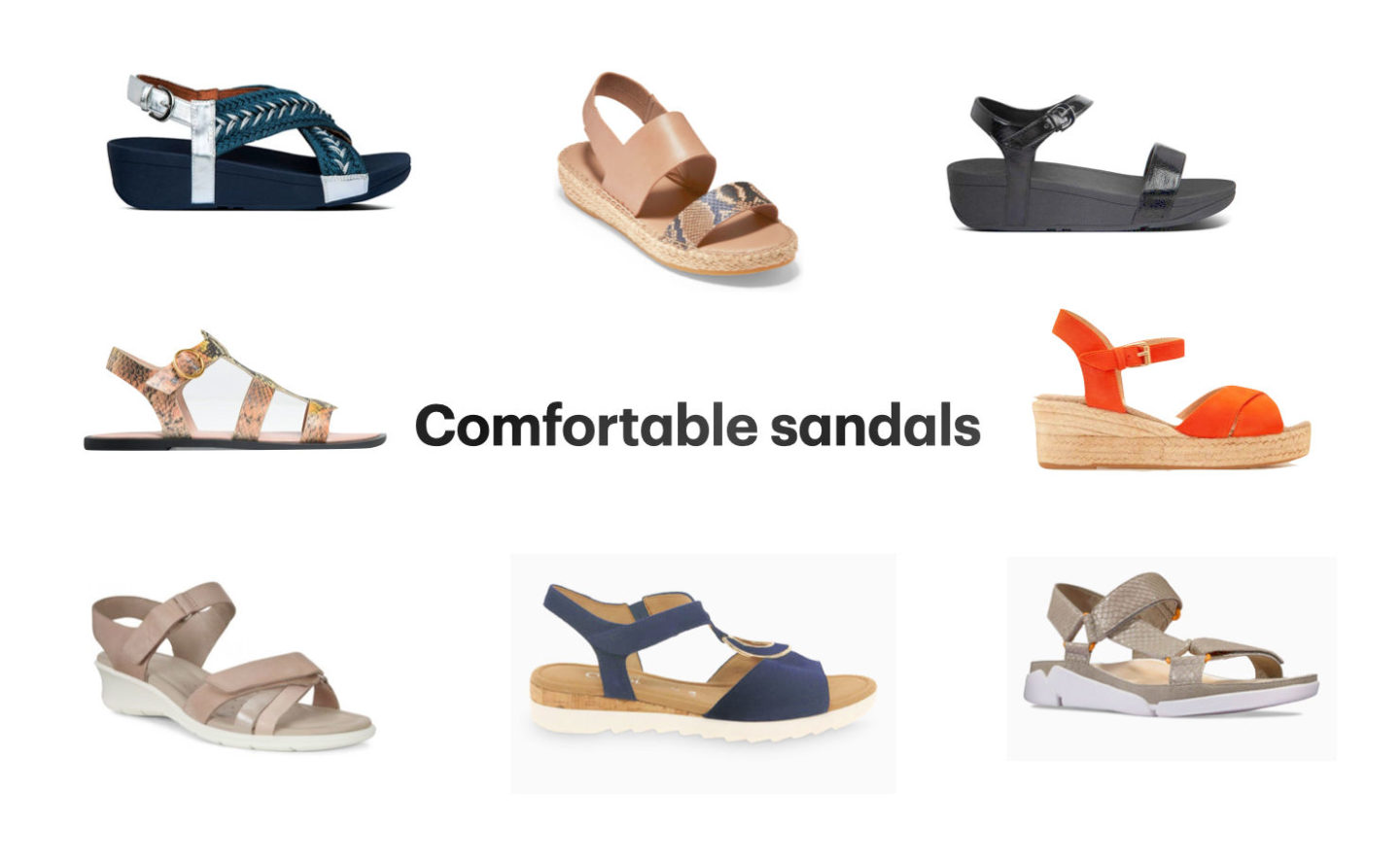 These days I find that comfortable sandals and shoes are of paramount importance. Long gone are the days when I would squeeze my feet into fashionable but not comfortable shoes. I can still remember those squashed toes and blisters of yesteryear. Luckily comfortable sandals and shoes have become synonymous with style and are very "on trend". My feet are extremely grateful.
My clothes wardrobe is looking quite perky and put together this season but my collection of shoes were lagging sadly behind. I have been tending to default to my tried and tested Fitflop white trainers. So I decided to do some research and make a couple of purchases.
First port of call was sandals. Sadly my feet no longer look good in thin strappy sandals due to the fact that I have some swelling in my toes and ankles. Delicate shoes simply tend to accentuate this problem. Also, I need my sandals to be sturdy as I do a lot of walking. I have chosen a variety of styles in my collage above. I purchased the blue/silver sturdy Fitflop sandals (top left corner). You will see me wearing them in my post this Friday.
Details of above: Navy/silver plait sandals FitFlop | Beige snakeskin sandals Nordstrom | Black sandals Fitflop | Snakeskin strappy sandals Charles & Keith (US link) | Red wedge sandals Boden | Beige strappy wedge sandals Ecco | Black sandals with silver ring Gabor | Beige sporty sandals Clarks.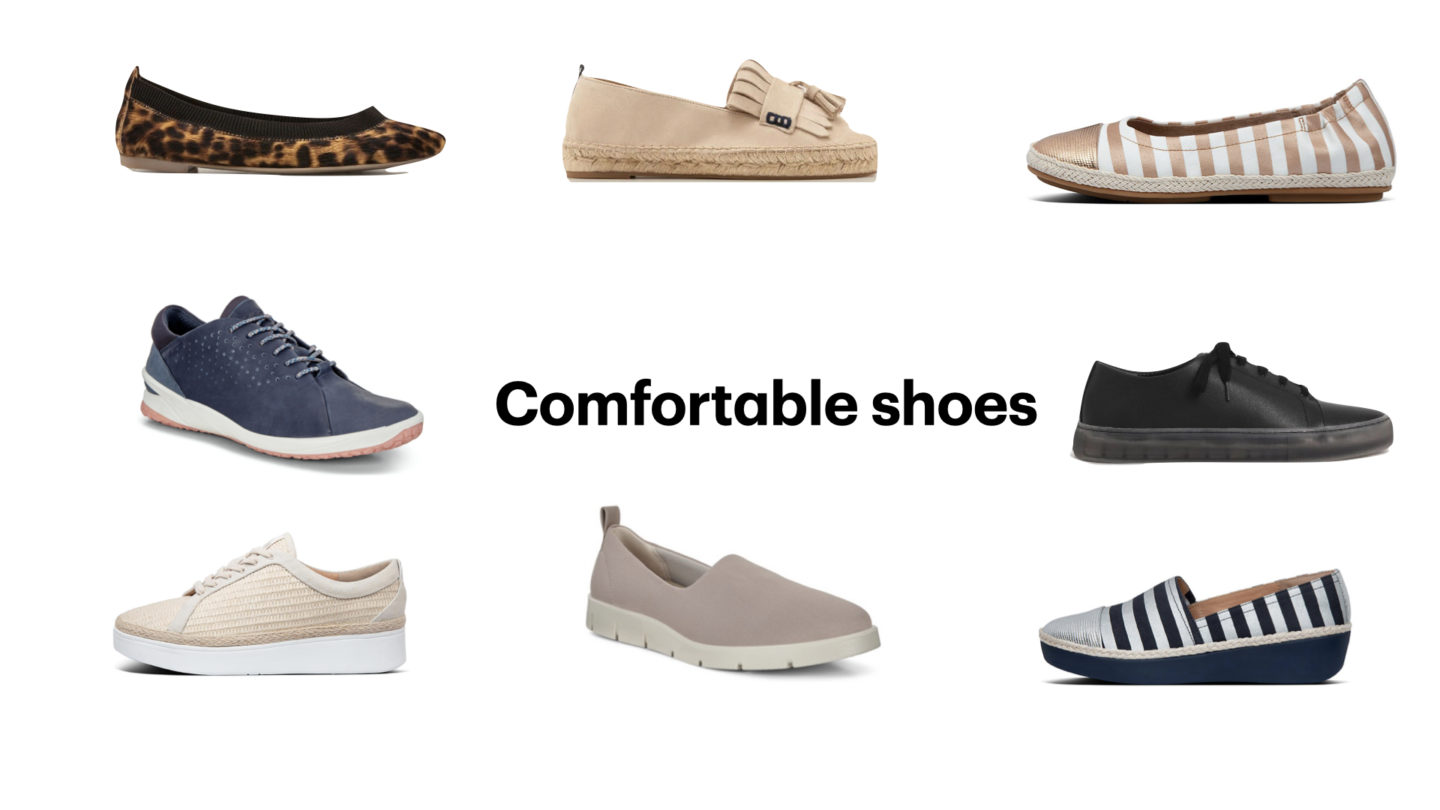 I also found some very stylish slip-on shoes, lace-ups and trainers during my research. Most of the styles I have chosen have nice thick soles as I find thin soles can be slippy especially in wet weather plus thicker soles give my feet more support.
Details of above: Animal print pump Boden | Beige espadrilles Boden | Beige stripe canvas pumps Fitflop | Black fabric trainer JohnLewisandPartners | Black fabric trainers Charles & Keith (US link) | Beige basket weave trainers | Mushroom slip-on trainer Ecco | Metallic stripe espadrille Fitflop.
I discovered a new brand Charles & Keith which seems to have been getting a lot of publicity recently. I am not surprised as they offer some very stylish shoes at reasonable prices. I bought a pair of multi-coloured fun trainers and a pair of light blue plimsols. You have to be quick as many of the styles sell out quickly. Charles & Keith have a dedicated US site so my American readers can check out all the Charles & Keith shoes I have featured there. I have checked out their sustainable credentials which you can read here.
On another subject Me&Em have just started their sale with up to 50% off. I am tempted by one of their jackets I love their tailoring.
JohnLewis&Partners have a clearance sale with up to 70% off.
More comfortable shoes