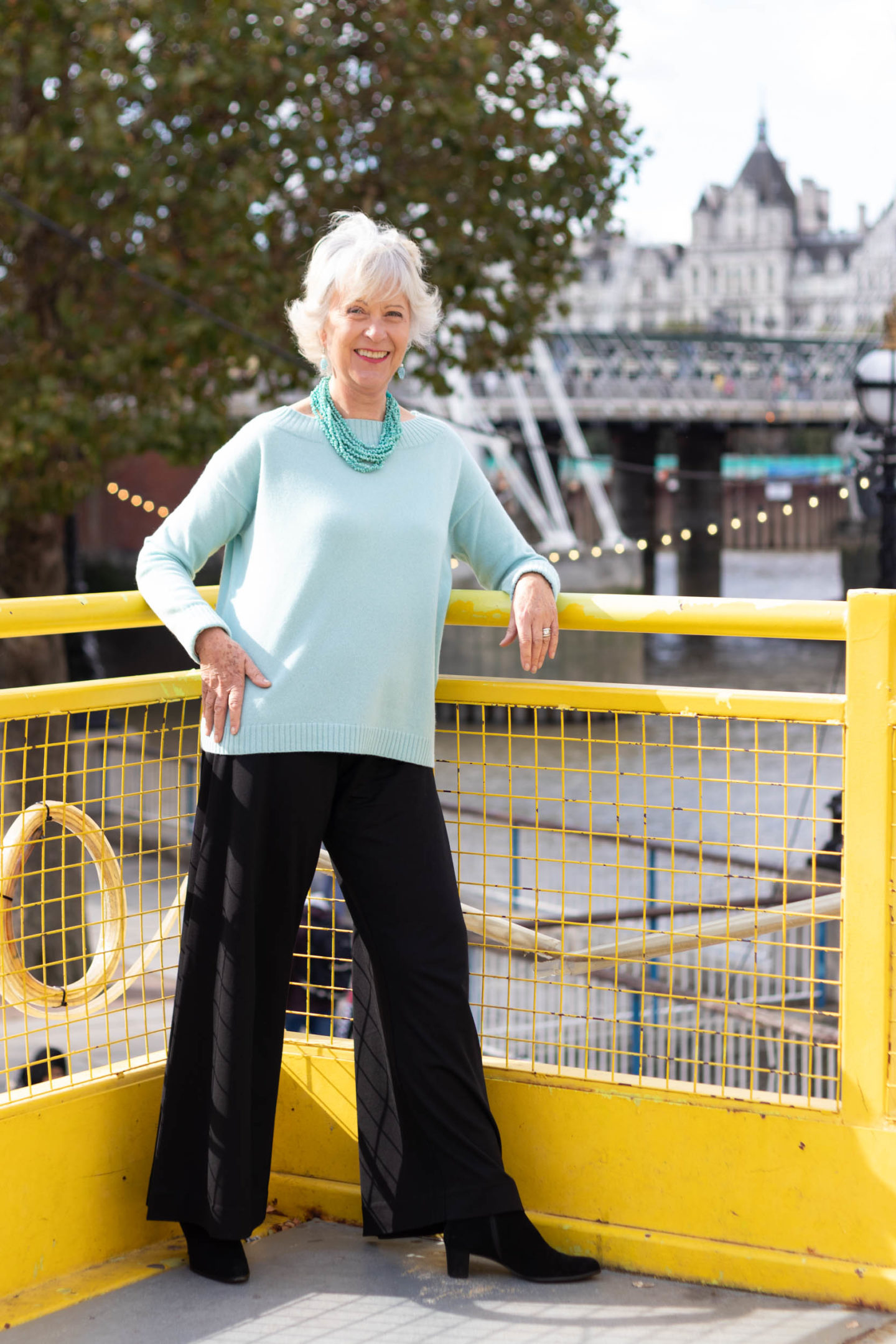 Cashmere sweaters to love and to cherish
As I write this post I am still enjoying the warm sun in France however next week I will be back in London where the temperatures will have dropped to nearly zero. I will definitely be unpacking all my winter woollies. Cashmere is the cosiest of all the knits when it comes to snuggling up and keeping warm. Cashmere sweaters are to love and to cherish. Above I am wearing the WinserLondon Audrey sweater.
If you look after a cashmere sweater it should last you for years. Here is a good article on how to care for your precious cashmere.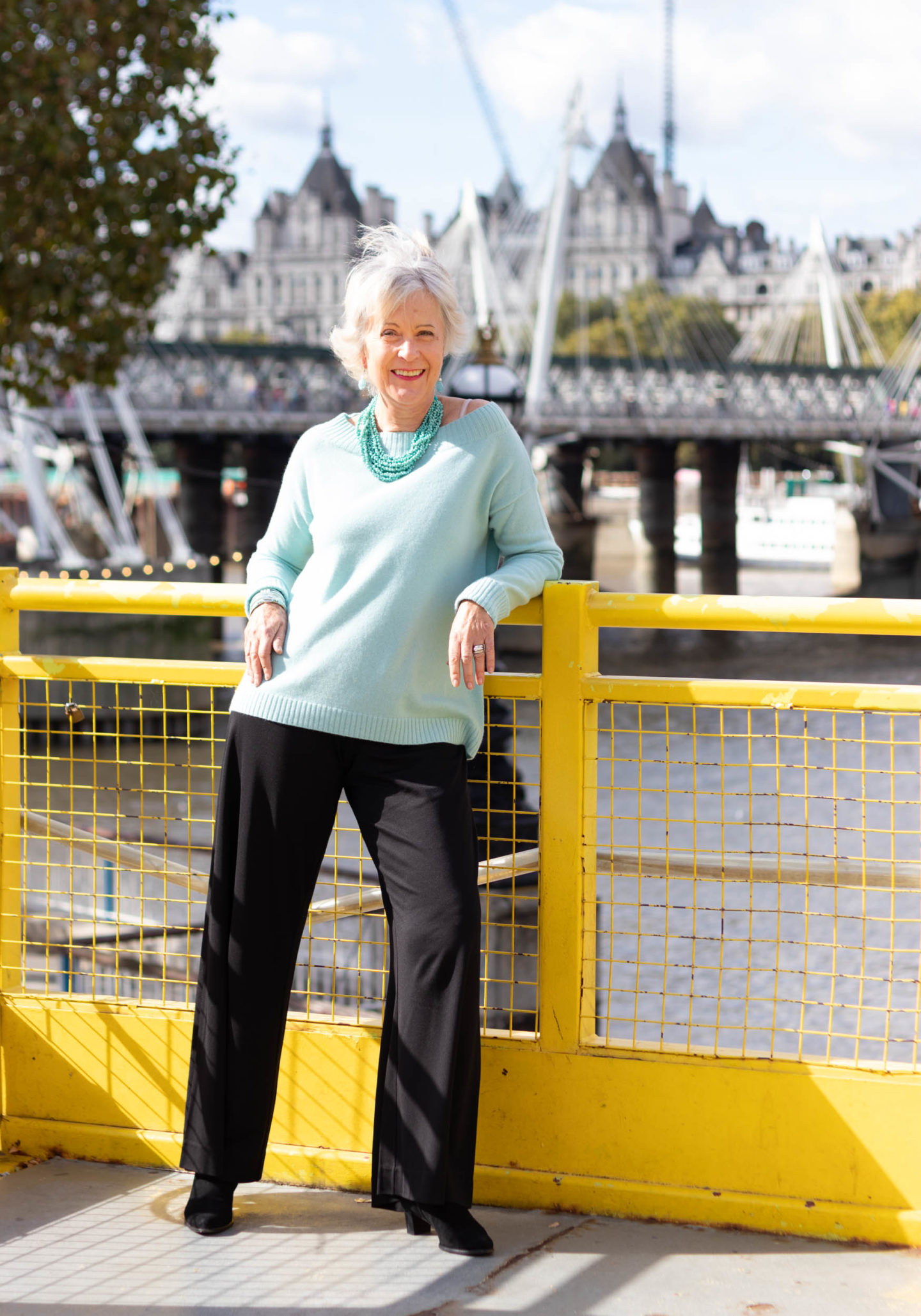 I have teamed the sweater with the WinserLondon palazzo trousers. They are designed with flattering clean lines and elasticated waist. I found them extremely comfortable. Necklace a birthday present from my six year old grandson. He chose it himself and it is a perfect colour for me. He has good taste!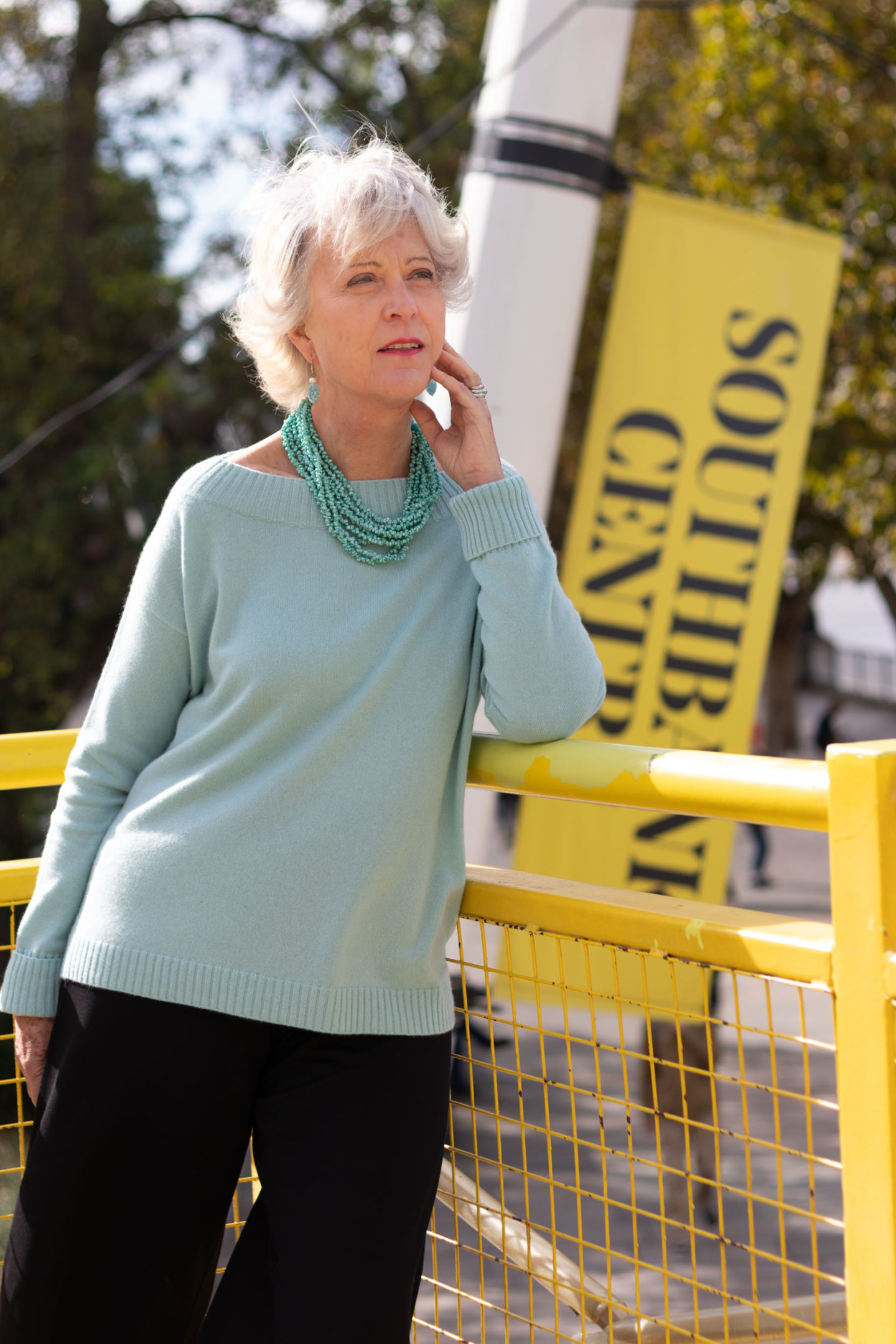 This season I am keeping my silhouette as minimalist and streamlined as possible. I find that keeping things simple makes getting dressed in the morning quick and easy.
You can see how I styled my pink Audrey cashmere sweater here.
MarksandSpencer do some excellent reasonably priced cashmere. (US link)
Uniqlo also have a good selection in a wide range of colours
ashmere sweaters under £100
Luxury cashmere sweaters
Disclaimer: The sweater and trousers that I am wearing in the photos were borrowed from Winser London and returned.
The photographs were taken by Laura Hines. Follow her on Instagram