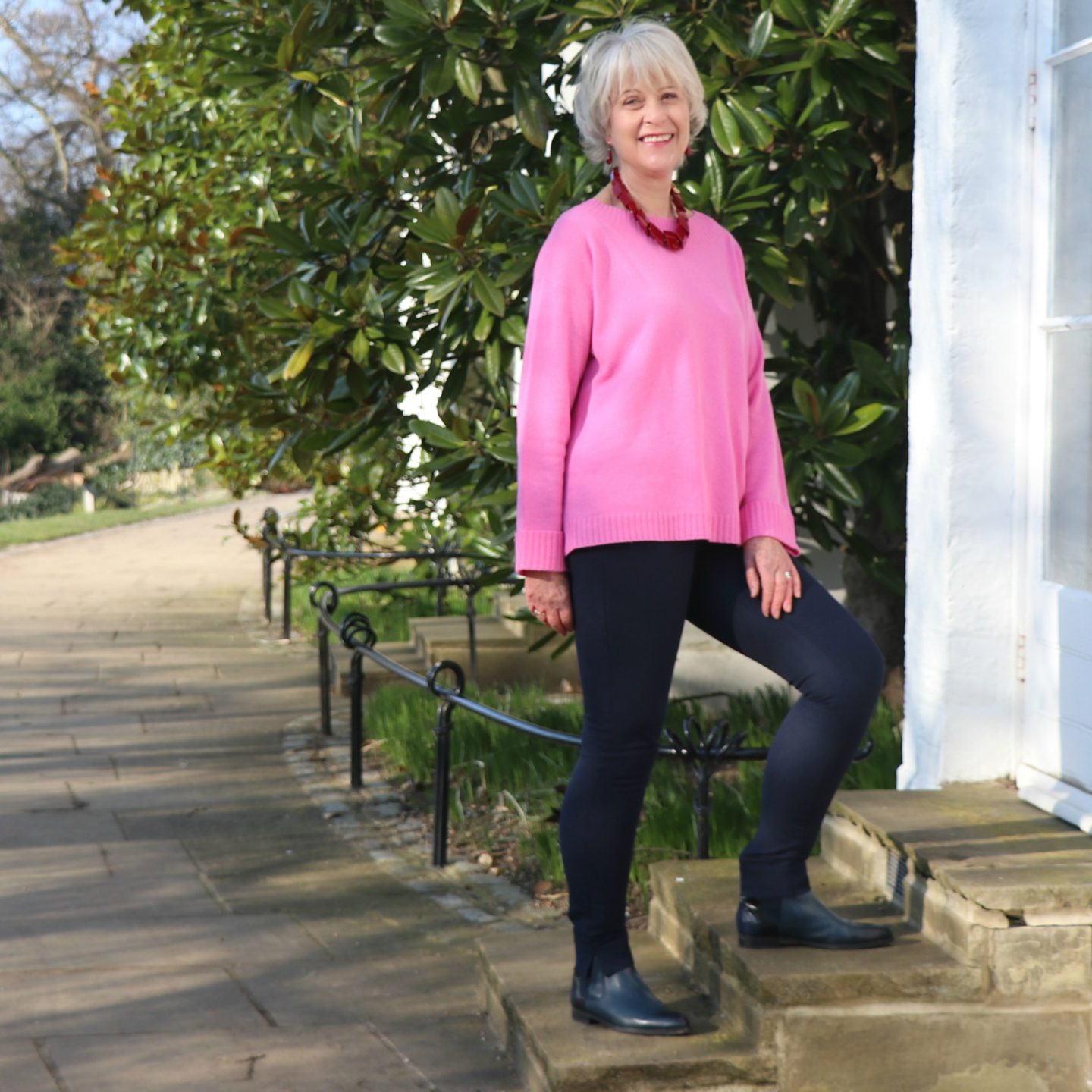 Soft cashmere for summer. I am definitely not packing all my cashmere sweaters away anytime soon. I will probably put my chunkier greys and blacks away until Autumn. However, my brighter and lighter tones will be staying in my wardrobe. There will be plenty of Spring and Summer days when a cashmere sweater or cardigan will come in handy. Cashmere knits are especially useful on a chilly Spring/Summer evening.
They always look good with trousers, however this year I will be experimenting and wearing them over a couple of my dresses thus creating a sweater/skirt combination.
The candy pink cashmere sweater I am wearing above is by WinserLondon. The style is taken from an Audrey Hepburn look. I admit being biased towards the colour pink however if this colour does not suit you the style is available in nine other colours.
I particularly like the fact that this sweater has a wide neckline which means that it can be dressed up for the evening as well as worn casually during the day. There is a matching cashmere wrap for the super luxurious look for that first class travel style!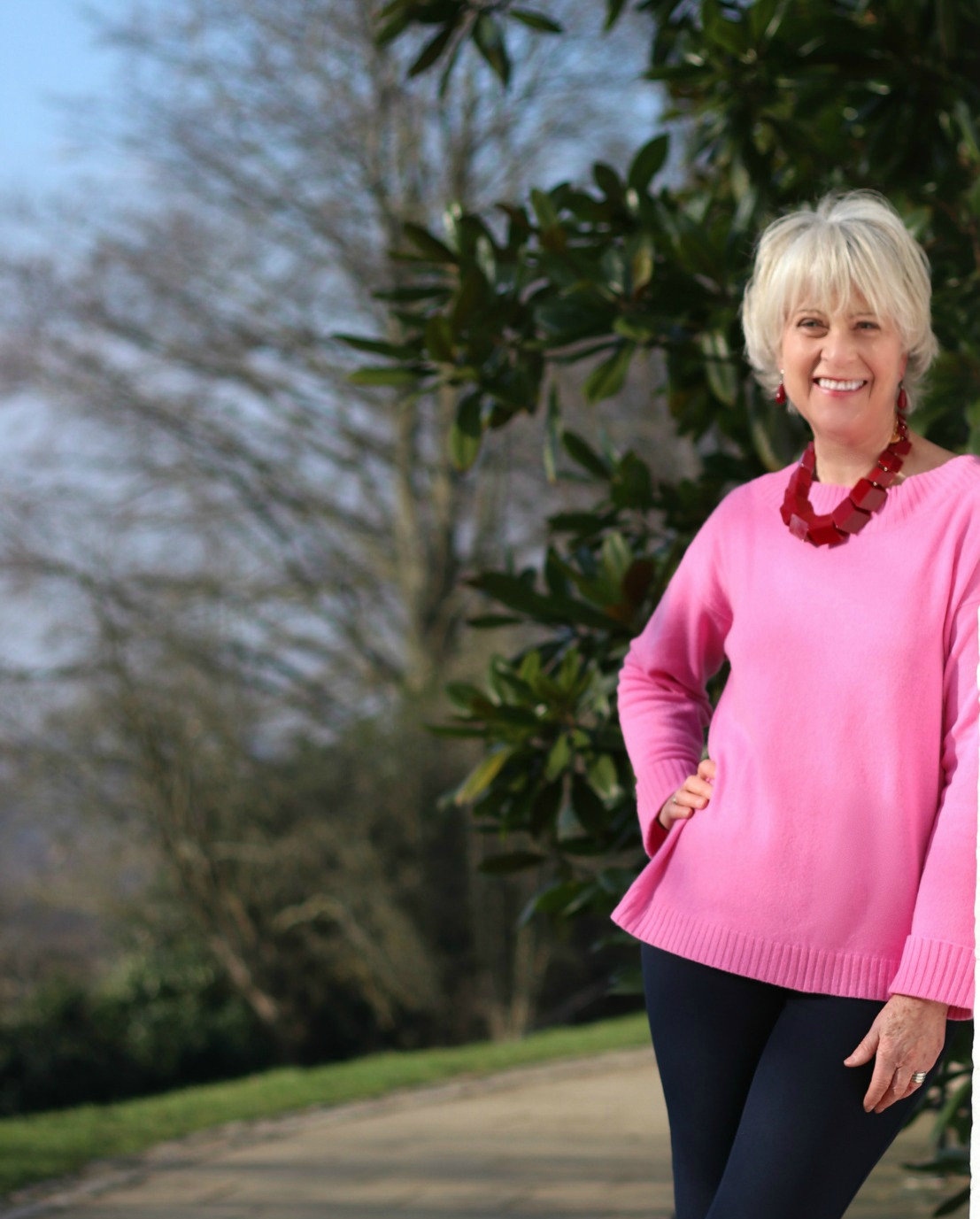 The trousers I am wearing are also by WinserLondon.
Ruby red necklace several years old similar. Navy ankle boots old similar Nordstrom and MarksandSpencer
Read more about the Winser London brand here.
The photographs were taken by Laura Hines, follow her Instagram, at Pembroke Lodge Richmond Park.