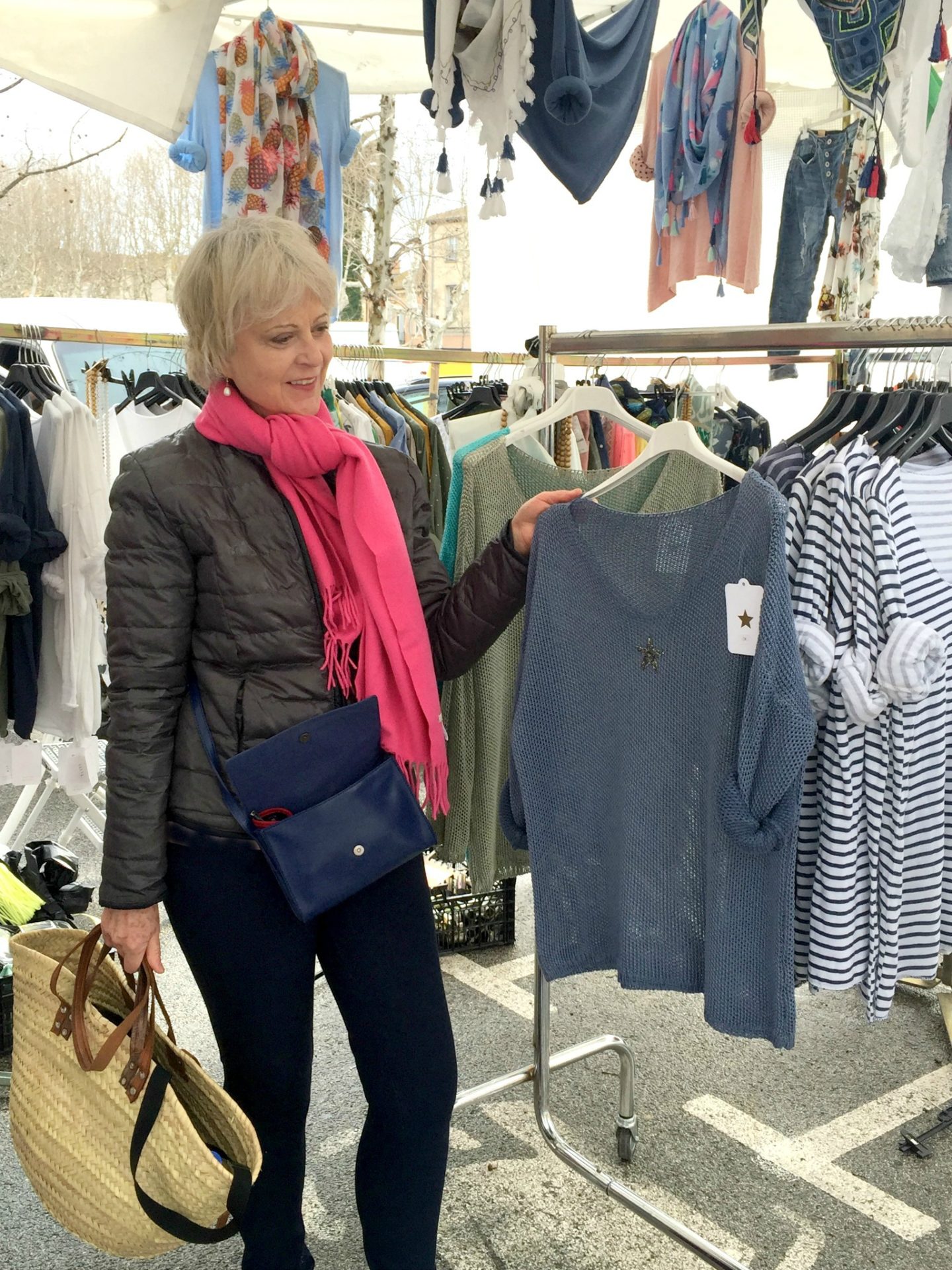 I am taking some time out and spending a week in Grimaud with two girlfriends. We have had such a great time, relaxing, gossiping, laughing and of course making a few purchases in St.Tropez market.
Inspecting the tee shirts and bretons on offer. It is still chilly here so I am wrapped up in a short puffa jacket. I find it so useful for those in-between days. Yo can find similar at Uniqlo (US link). Round my neck I am wearing a coral wool scarf. I bought it in the market a few years ago. Similar at Nordstrom and Etsy here and here.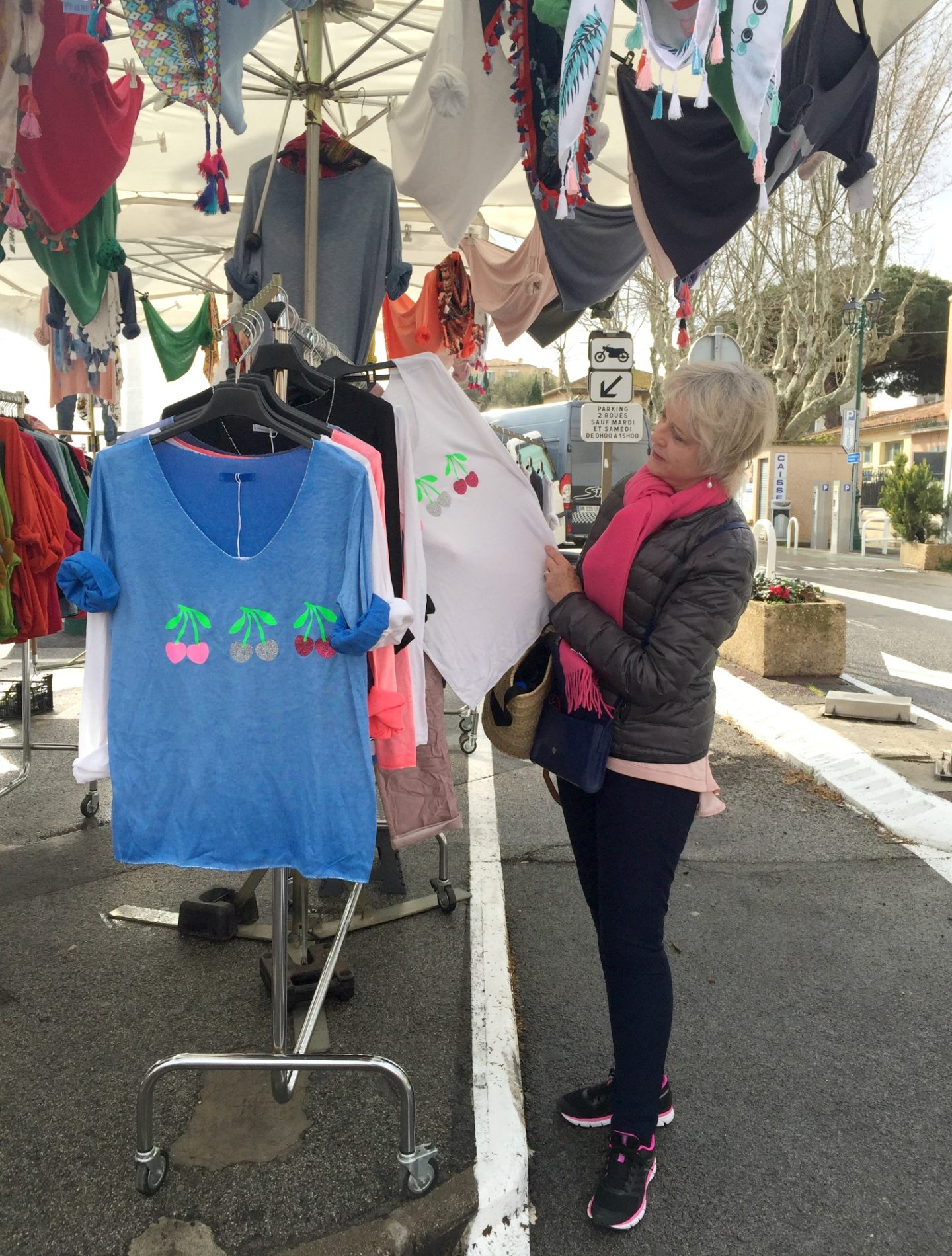 Logo tee shirts are all the range this season.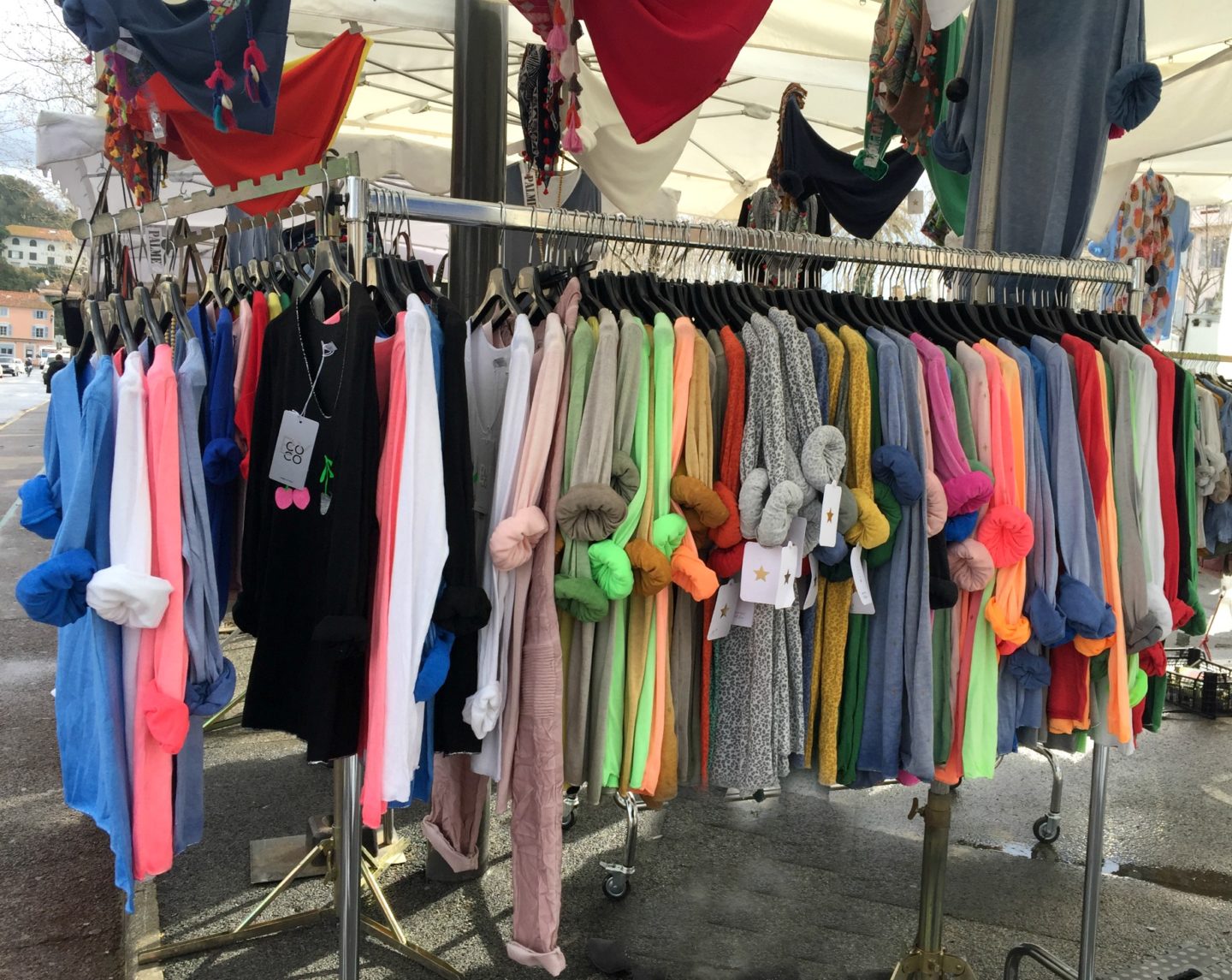 Rainbow of colours. Whether your colouring is warm, cool, bright or muted you can find a colour to suit you here.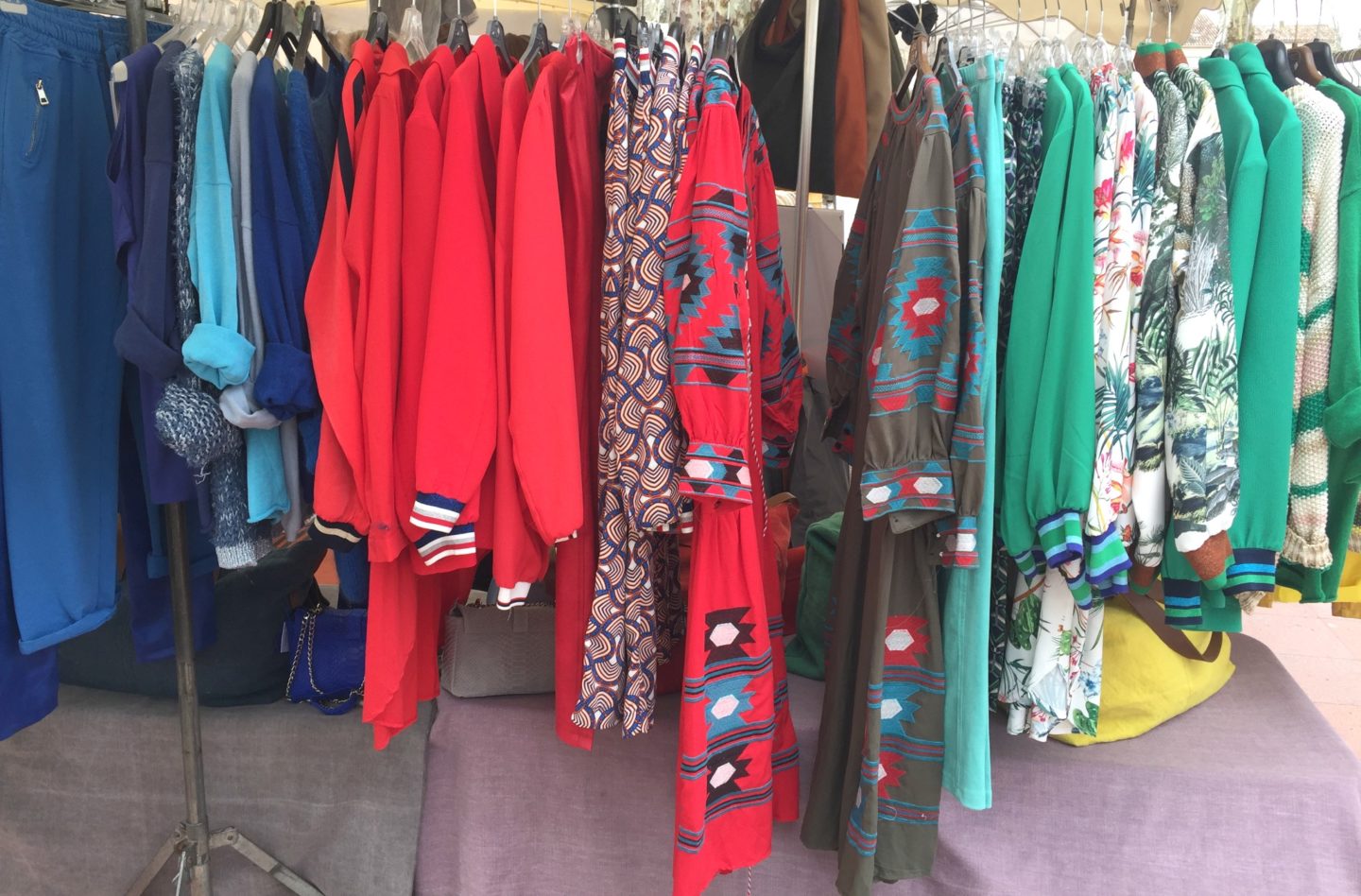 Reds, greens and blues were very much in evidence. I loved the two ethnic print dresses.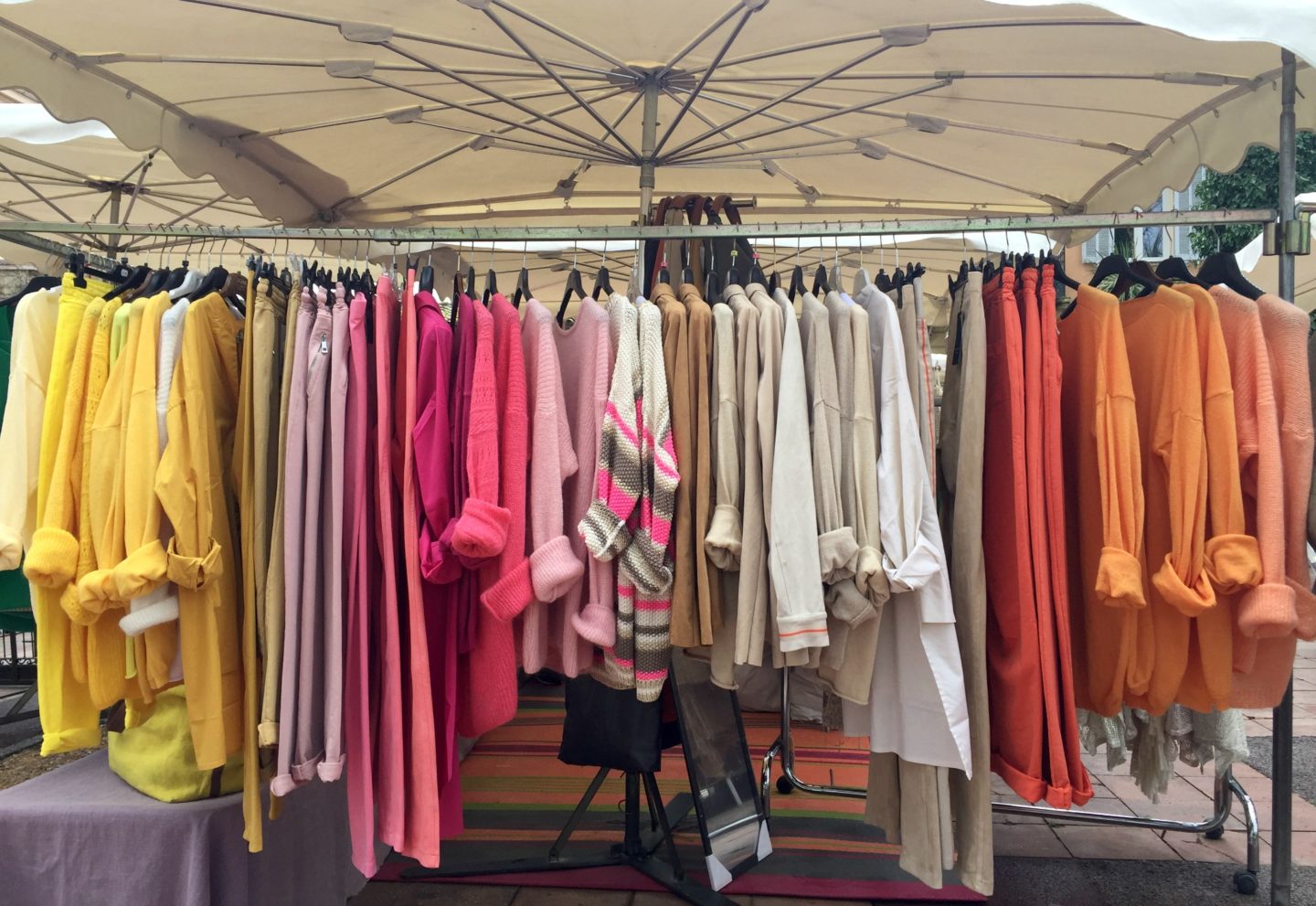 Yellows, pinks, neutrals orange. Take your pick.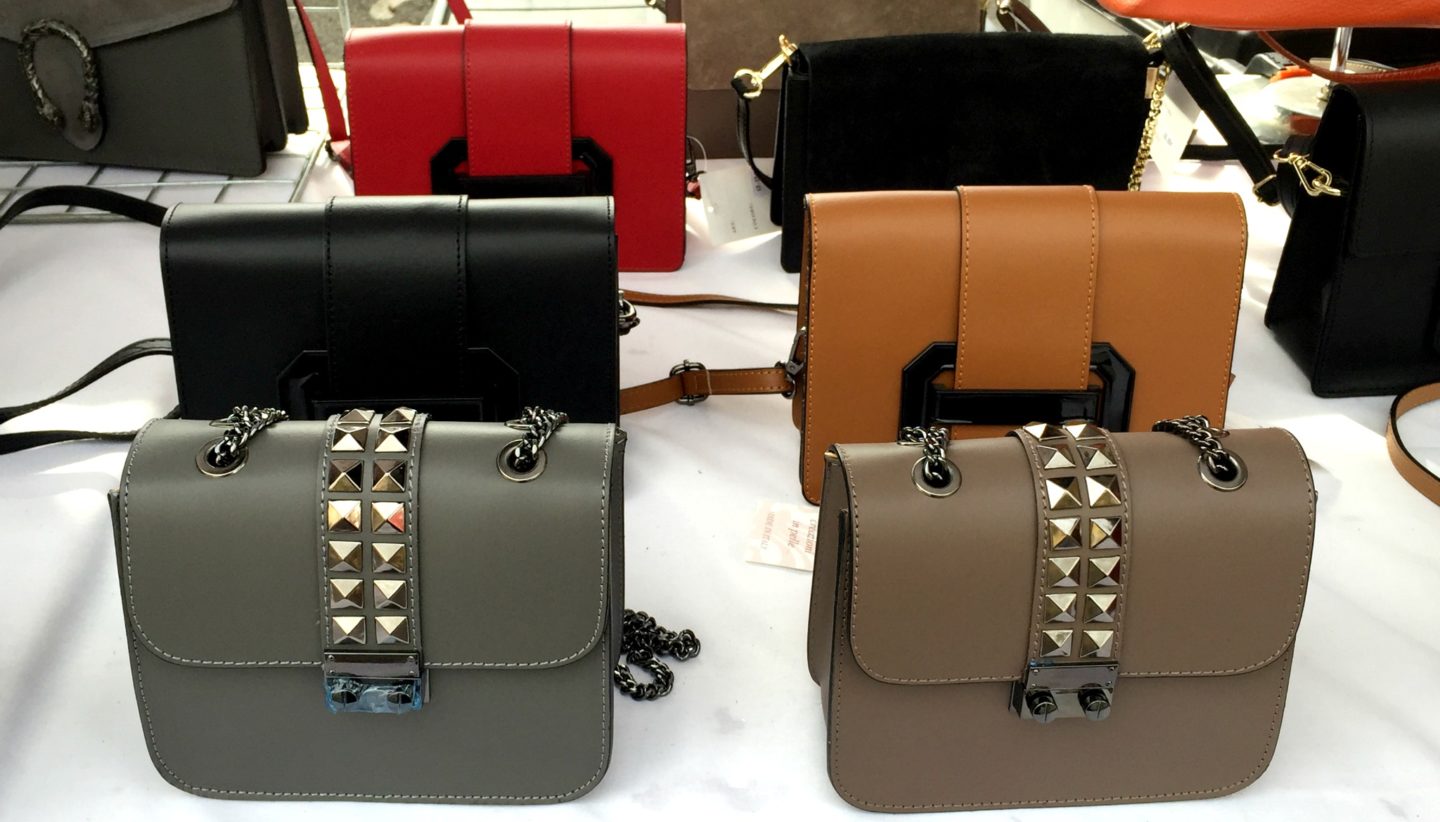 Loved these bags, especially the stud ones.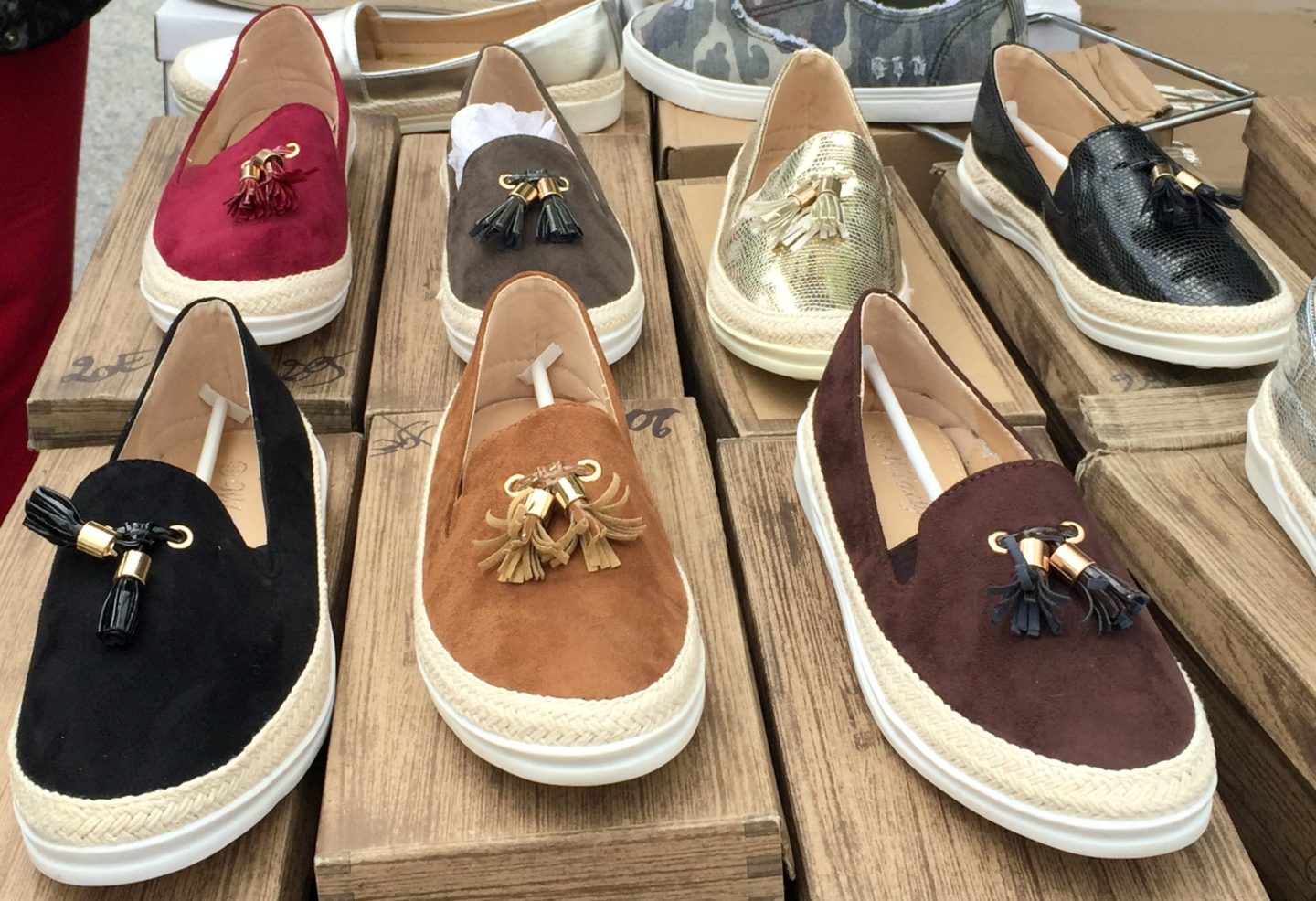 Can't believe these shoes above were on sale for only 10 euros. One of my friends bought a silver version.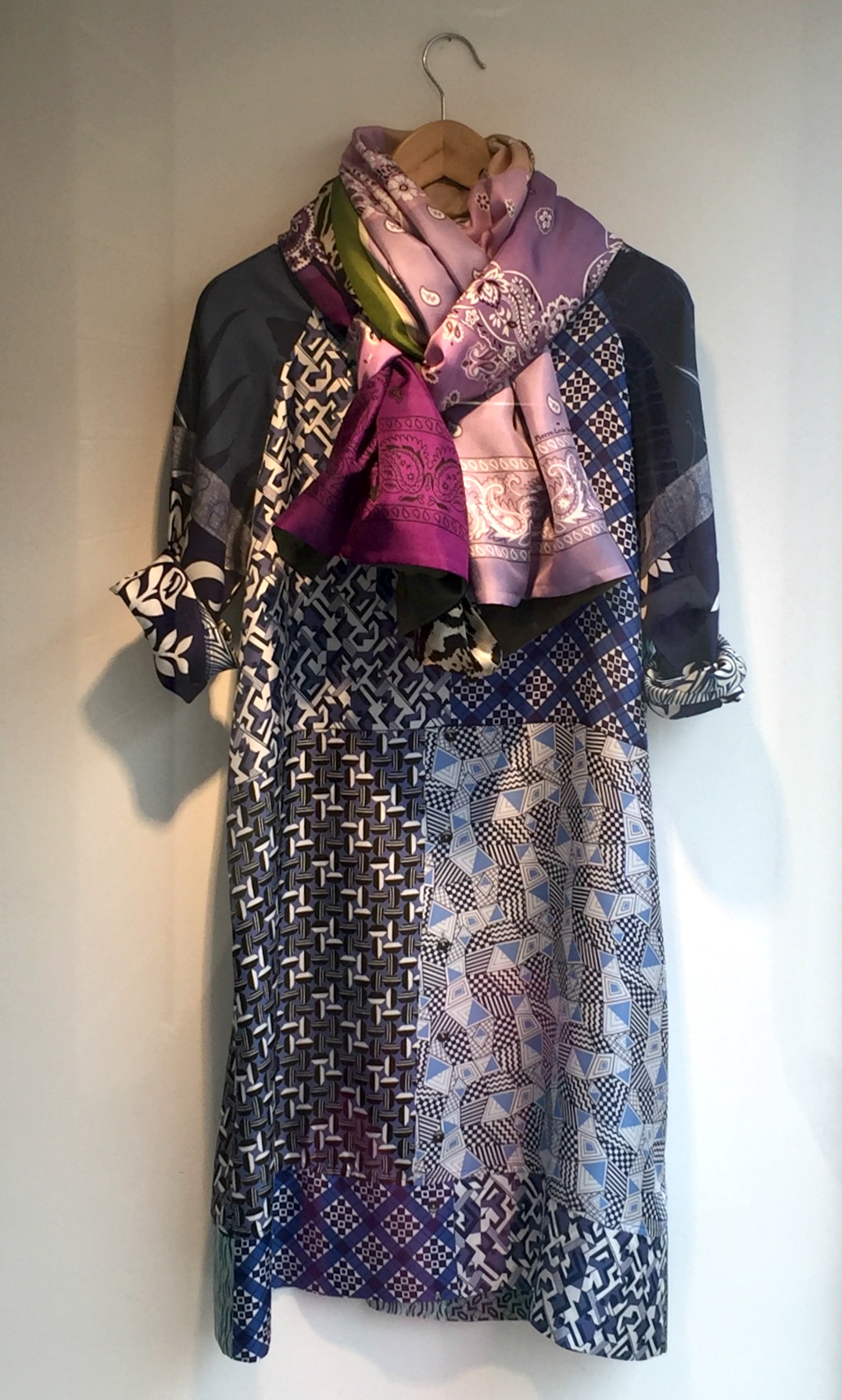 Lovely print dress. Luckily the shop was not open when I took this photo early in the morning or a purchase might have been made!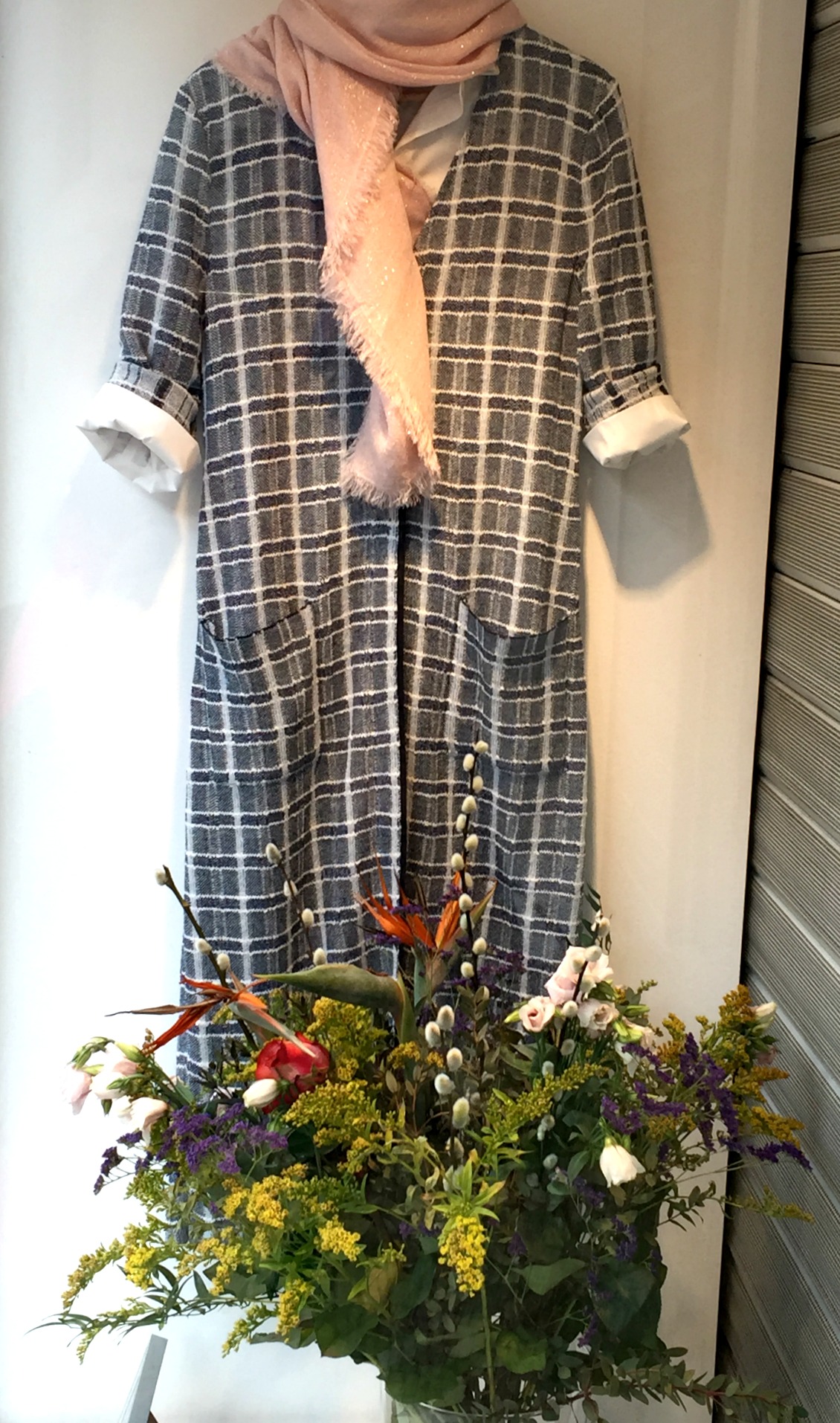 The french dress their windows so elegantly.


I love the navy spot trousers with the white top. If you are a fan of orange you might like the second version. I find that french women are so chic in the way they accessorise their outfits with scarves and jewellery.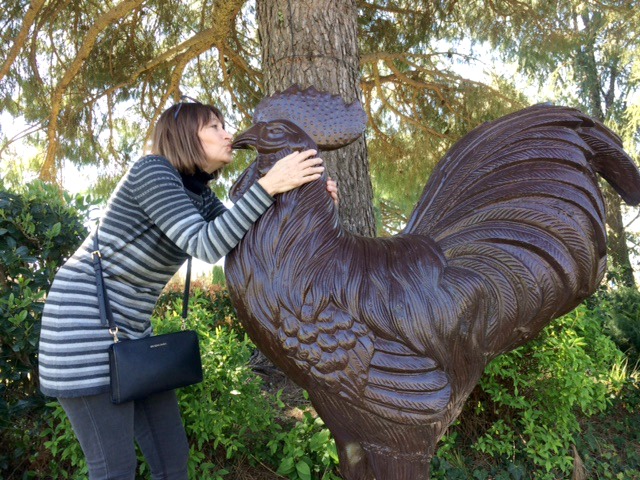 Love is in the air. It is Easter next week-end. Sadly this chicken was not made of chocolate!
I did say we three amigos had fun this week. You might enjoy seeing us check out the market last Spring