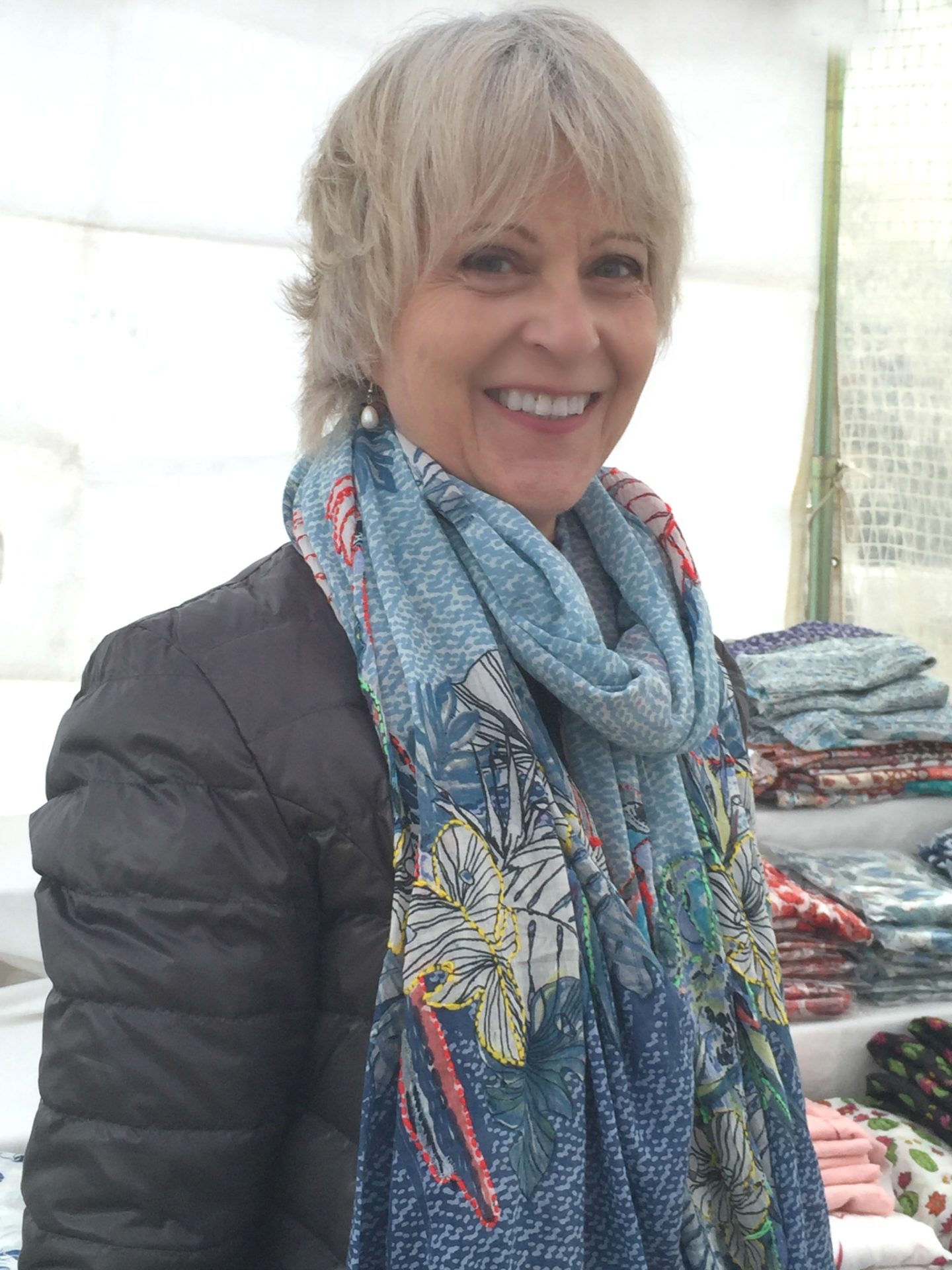 Scarves, scarves glorious scarves. I never seem to have enough of them. In my opinion they are the best way to jazz up an outfit. They are ideal for travelling as they fold and roll superbly and can be tucked into shoes and small crevices in your case. All you need is a couple of neutral outfits and plenty of scarves and you can ring the changes and create a variety of different looks to take you through the day and evening.
If you can't get to a french market Etsy have some good cotton scarves. I like this one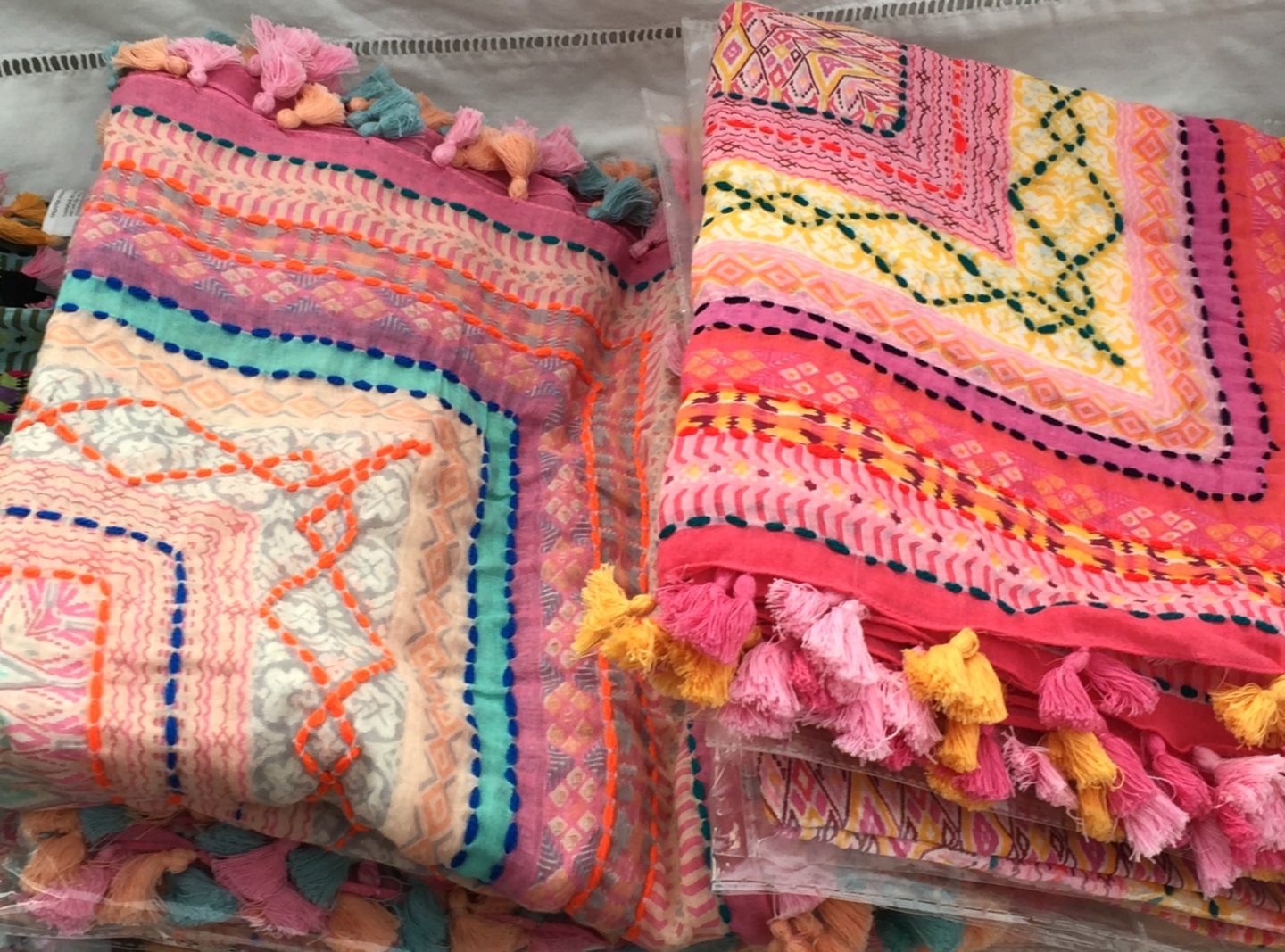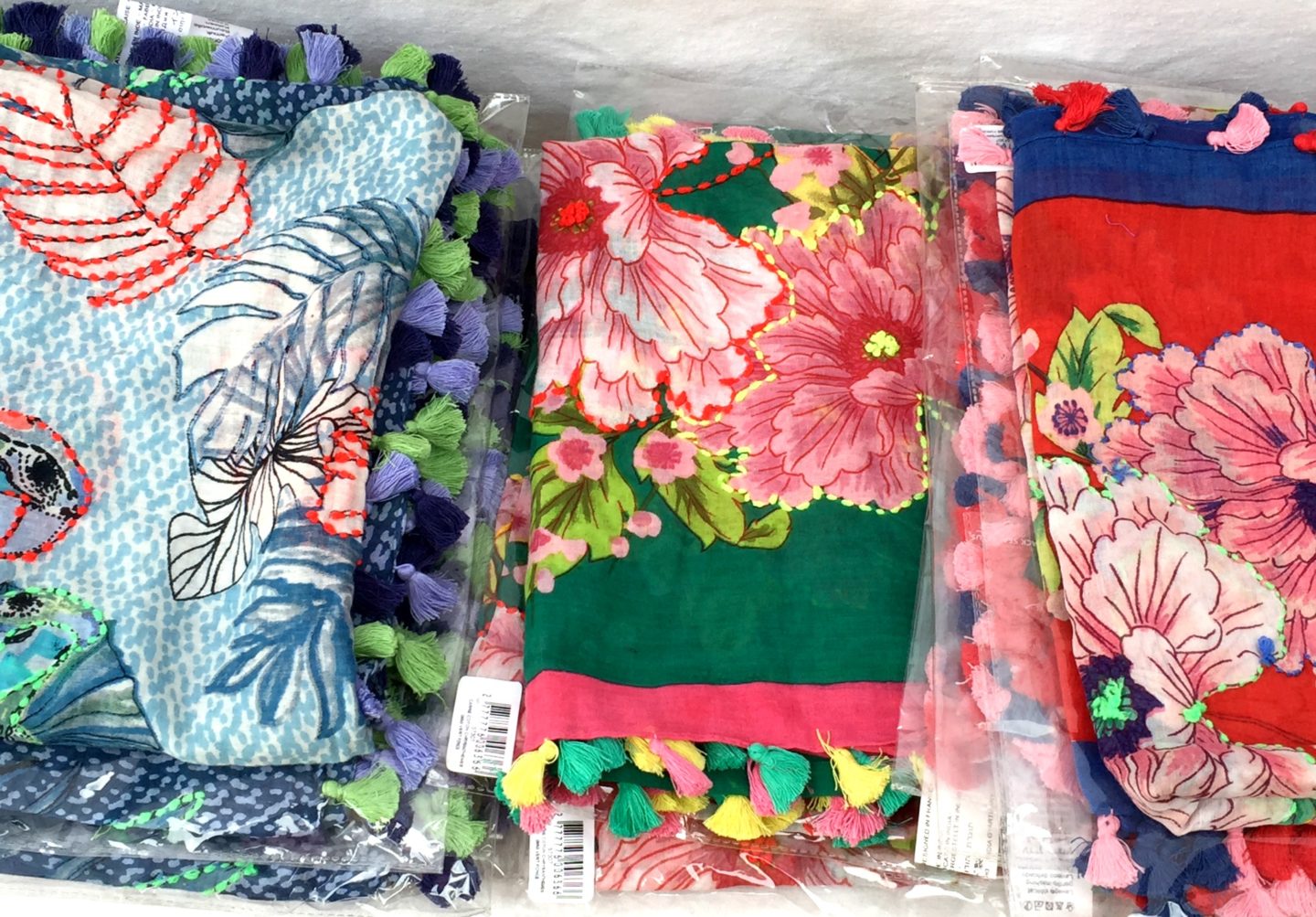 St. Tropez market is definitely the place to come for scarves, especially the summer cotton ones. Every time I visit I feel like a kid in a sweet shop. I have a favourite stall which I check out first. They have a good selecton and the quality is excellent.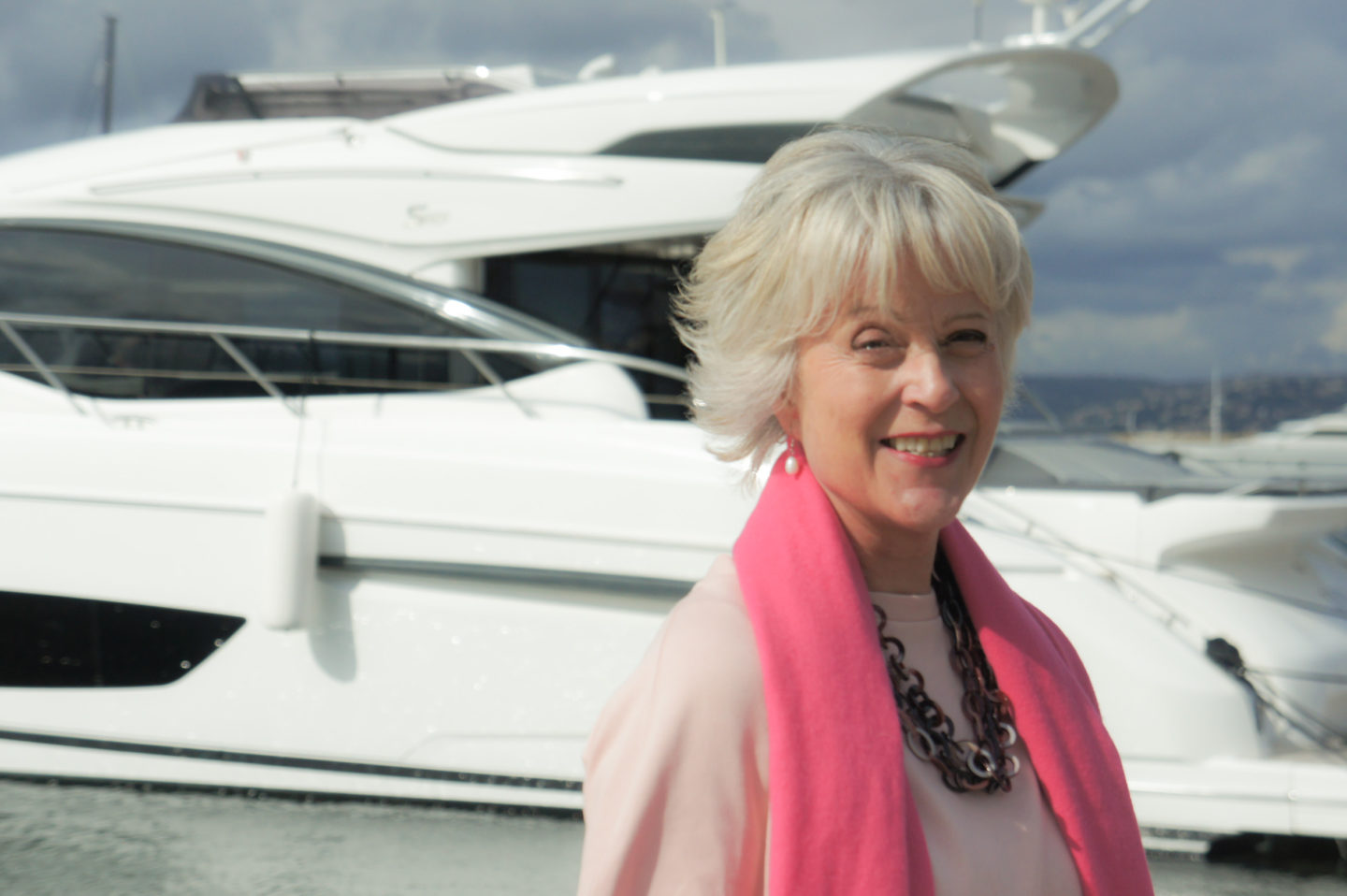 Now for my updated hairstyle. You can see from the first photo that my hair was beginning to look flat and lifeless. The wonderful Sandra from Jean Louis David in St.Tropez came to the rescue and zizzed it up. She also added a rinse this time which gave extra shine to my grey/blond hair.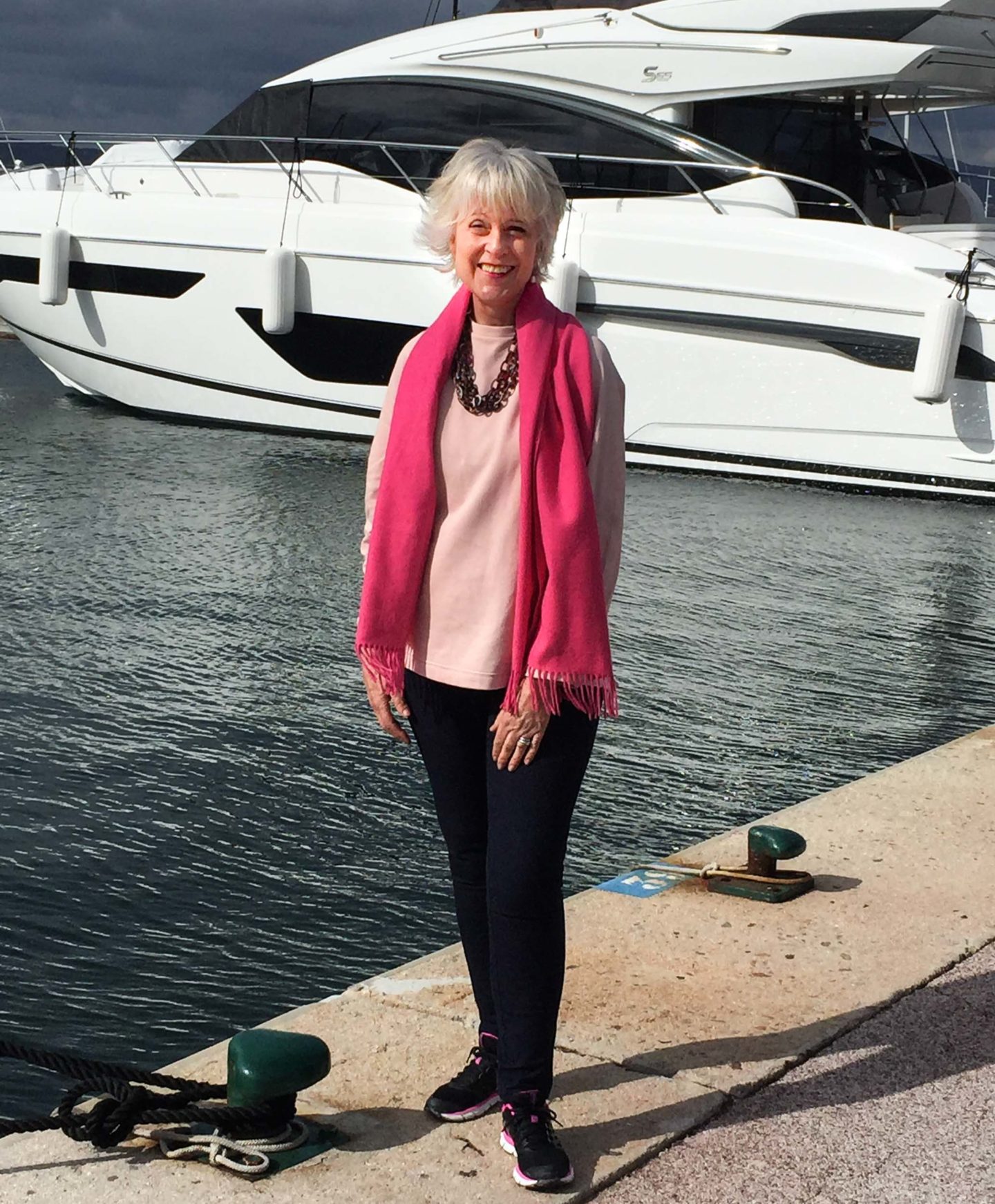 No I definitely do not own the yatch!
I still use the same products to keep my hair controlled and shiny. I wash my hair approximately twice a week with L'Oreal silver shampoo (US link) (UK link). It helps to keep my hair a silvery tone and prevents it going that horrid brassy colour. I then add Kerastase discipline fluidealiste (US link) (UK link). This helps to tame my hair and stop it going frizzy, which it tends to do when the weather is damp or humid.
Sandra uses loads of L'Oreal tecni Art fix design (US link)) (UK link) while she is drying my hair in order to give it lots of body and to hold the waves in place. See how she does it in a video here.
I have just finished reading "Thirty five steps from St.Tropez". It is a charming novel set in the Var region of France. It is written by Jane Dunning who used to live in this area. Check out her facebook page to learn more.