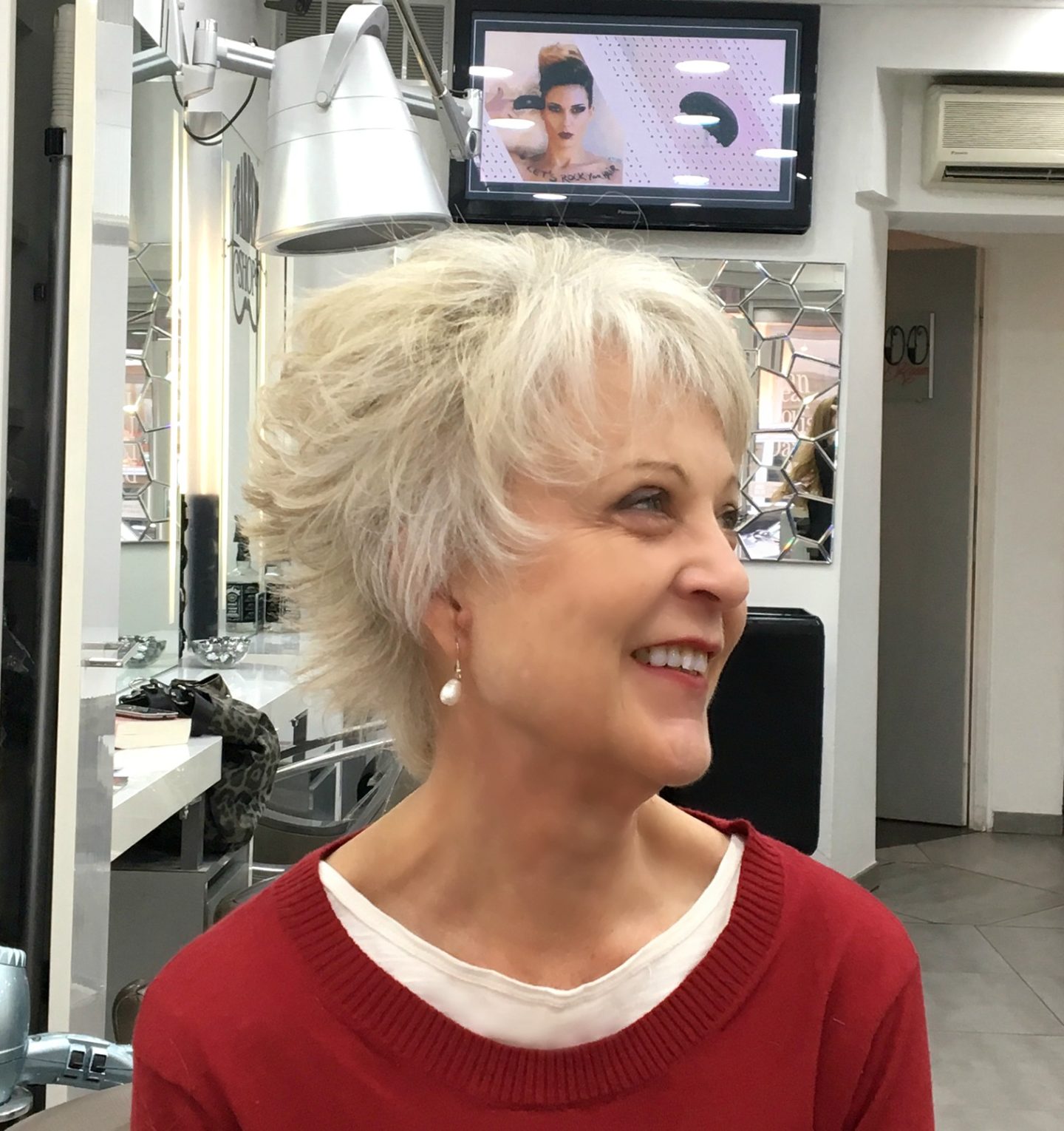 When I'm in France I can't wait to go to my local Jean Louis David salon in St.Tropez to get my hair cut by the lovely Sandra. She does an excellent job. She has a unique way of cutting that suits my wayward and slightly wavy hair.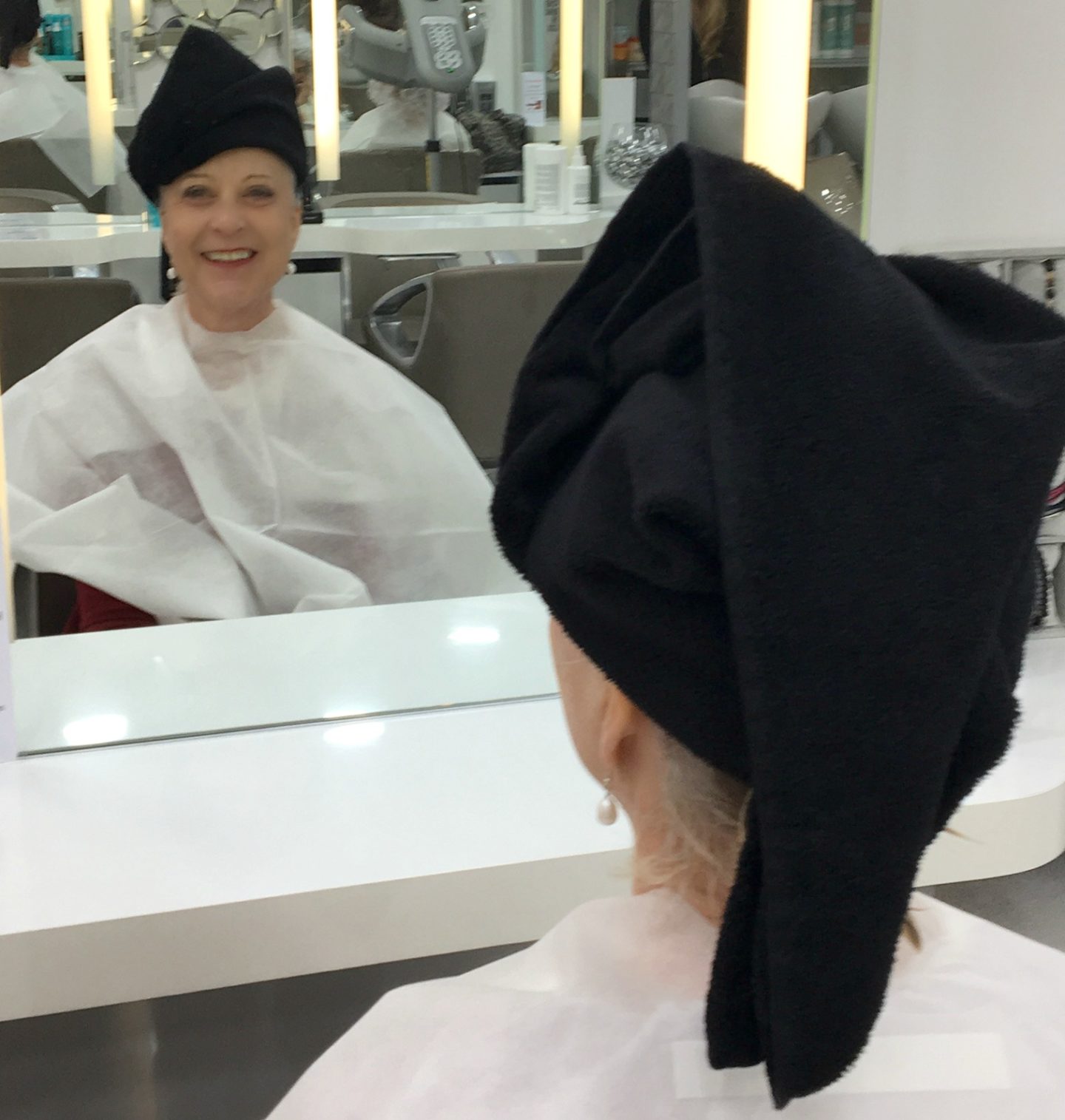 Maybe I should buy a black turban. It looks quite fetching!
I am not as good at blow drying as Sandra. However, I follow her instructions and brush my hair upwards while drying it. This seems to give my hair more bounce and volume.
The finished hairstyle. I love it. So easy to style.
If your browser does not allow you to view the above video you might like to view it on YouTube.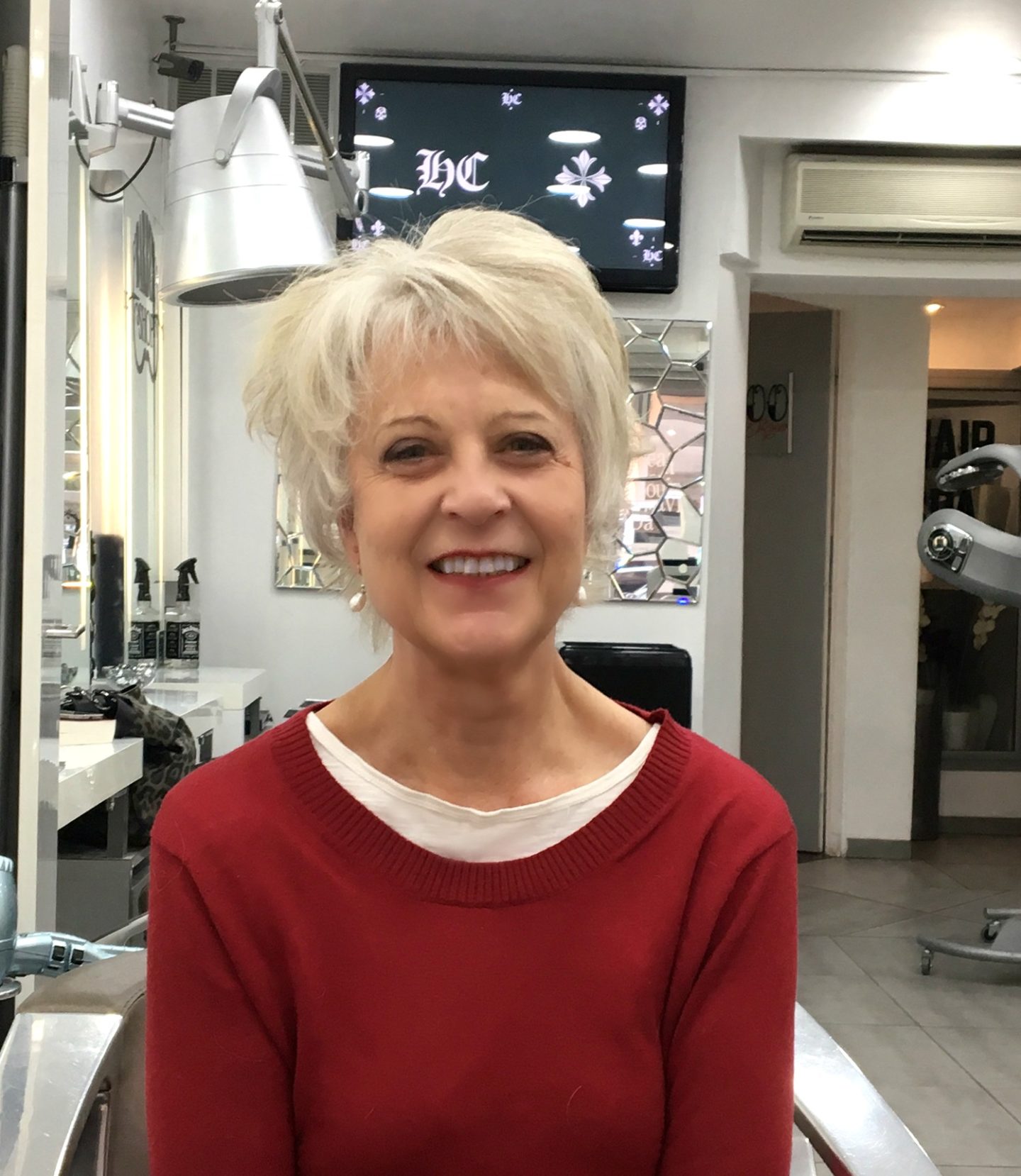 Now for my routine. I wash my hair approximately twice a week using L'Oreal silver shampoo (US link) (UK link). The shampoo is a deep purple (reminiscent of the traditional blue rinse popular in my mother's day). It helps to keep my hair a silvery tone and prevents it going that horrid brassy colour. I then add Kerastase discipline fondant fluidealiste (US link) (UK link). This helps to tame my hair and stop it going frizzy, which it tends to do when the weather is damp or humid.
Finally, if it is a bit windy or damp I give my hair a spritz with L'Oreal tecni Art fix design (US link)) (UK link) I find it softer than the traditional hairspray. You can still run your fingers through your hair without that sticky feeling.
I have also found a new precision control hairspray that adds texture and volume to my hair. I would highly recommend Philip B Jet Set.
These products work for me. Do let me know if you have any tips or tricks of your own that you find works for grey hair or thinning hair.