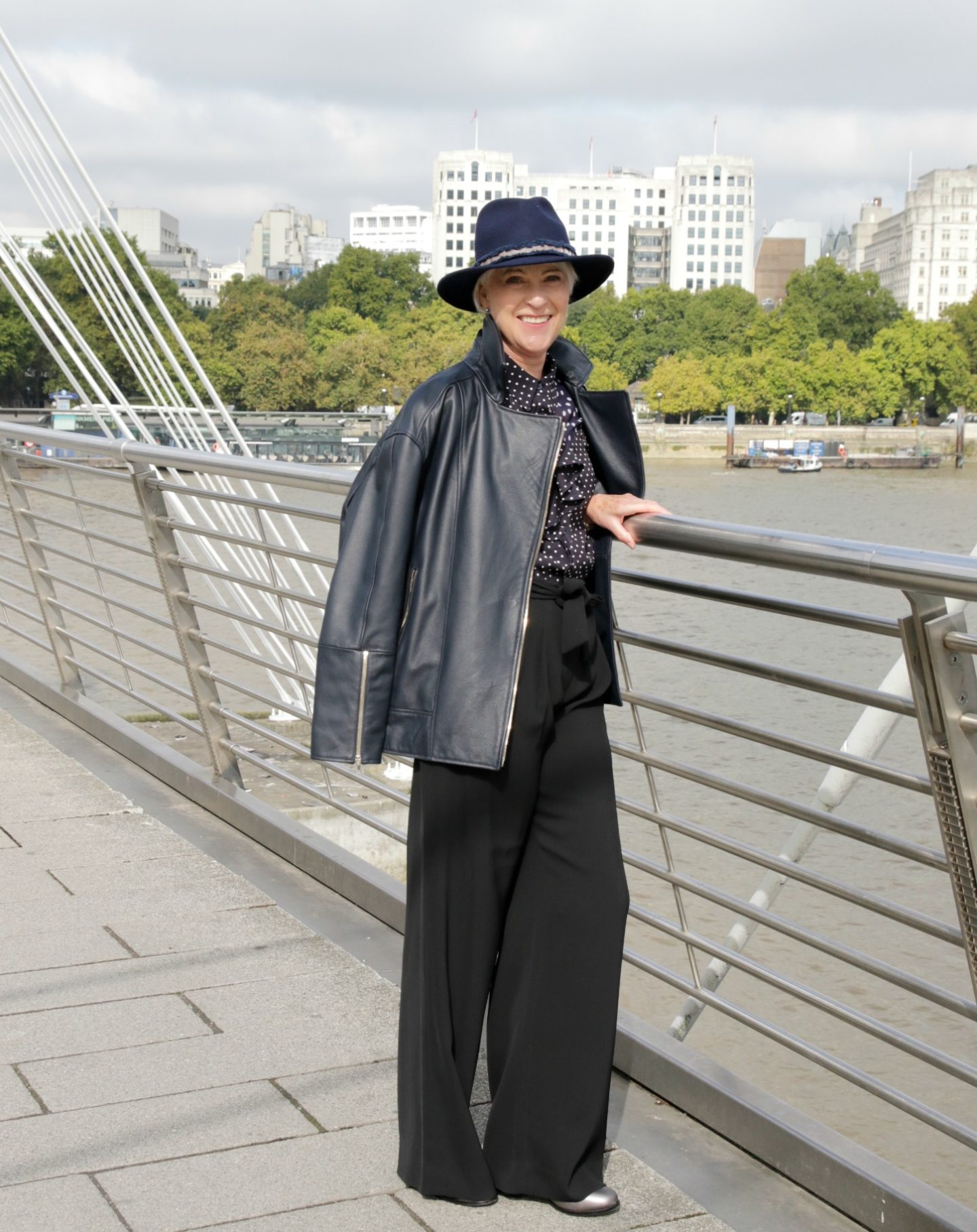 January is a time of year when we take stock. It can be useful to review our 2017 Autumn outfits. What worked and what didn't and more importantly what were the qualities of our purchases that put those pieces into our "love and wear often" category.
I am not a fan of "detoxing my wardrobe" or "clearing my closet". I find it a bit overwhelming. In fact, I am not a great believer in detoxing in any form. I prefer moderation at all times and step by step change.
However, I do like to have a controlled and easy to manage wardrobe. So it is time to do some analysis.
I have decided to start with reviewing my neutrals. My best neutrals consist of navy, grey with a touch of black (mostly trousers) and cream. I find that these basics mix well together and act as a good background for my colours.
My navy leather jacket on sale in black but only a size 12 available (it does come up large). See how I styled it here. My wide leg navy trousers have proved very useful as they can be worn during the day and dressed up for the evening. My Finery navy spot top has also served me well. Still available at John Lewis.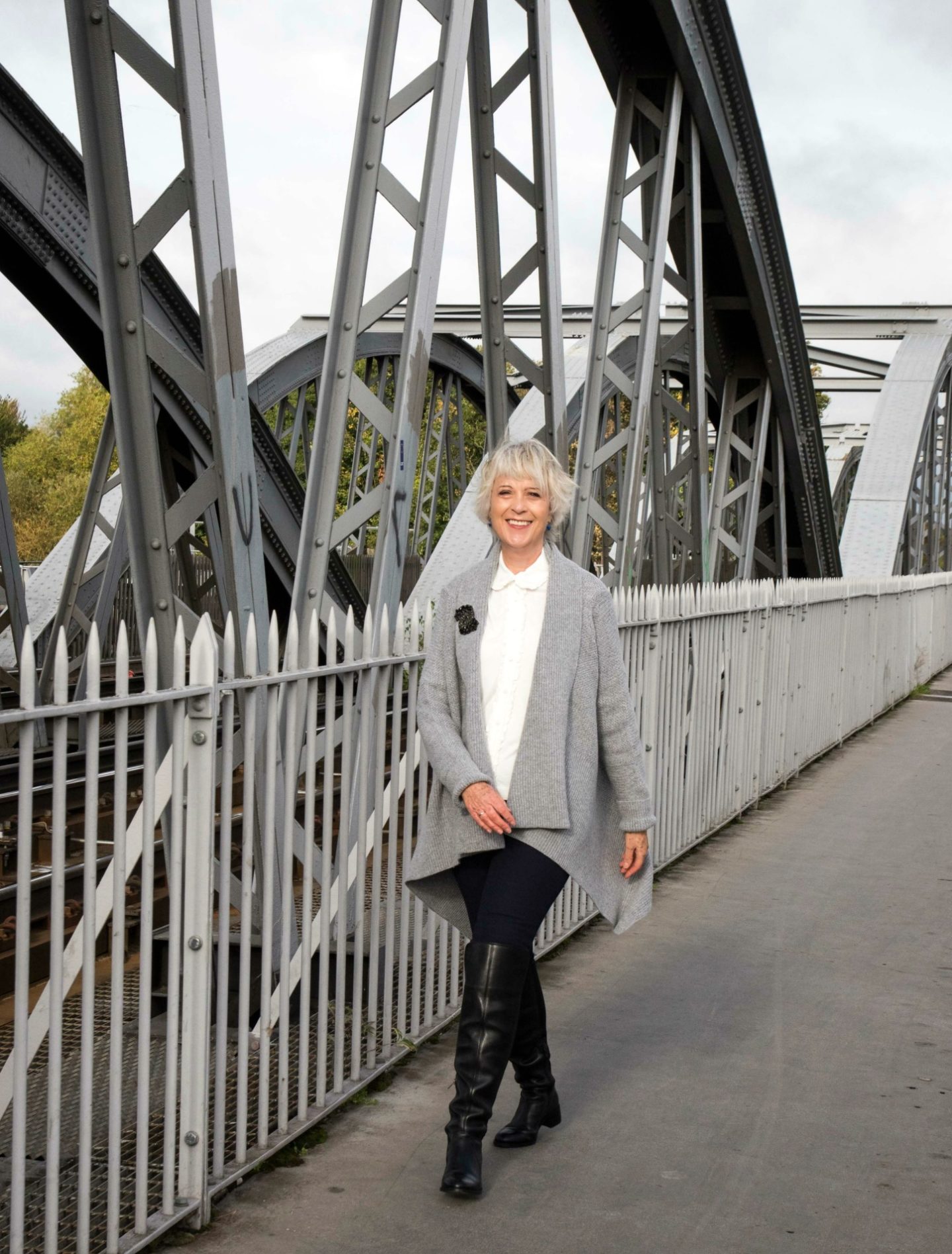 My grey jacket/cardigan is great worn on its own in mild weather or under a roomy coat as an extra layer when it is cold. Now reduced in the sale to £29 and USA $42. My cream collared blouse is from MeandEm. I have several in my wardrobe and replace my old ones in their sale.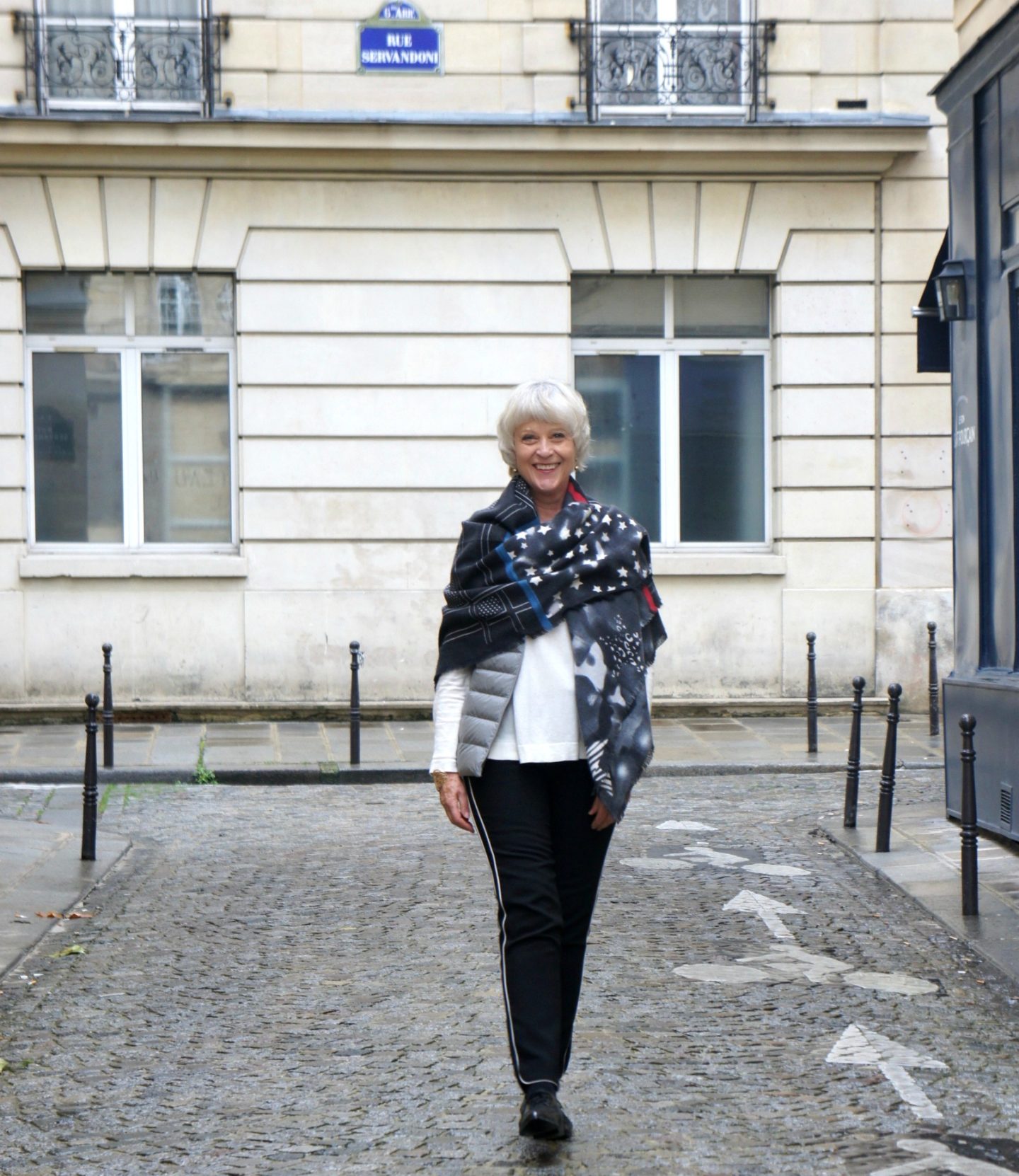 My stripe trousers by MeandEm are a few years old. They have a good selection on sale (They ship Internationally). If you are not into the athletic look they have similar styles in plain black. My light down waistcoat is by Uniqlo (USA link). It rolls into a ball and packs into its own bag. Great for travelling or popping in your bag if the weather looks uncertain. If you like ankle trousers with a subtle stripe Hopefashionuk have a good pair (reduced to £38.50).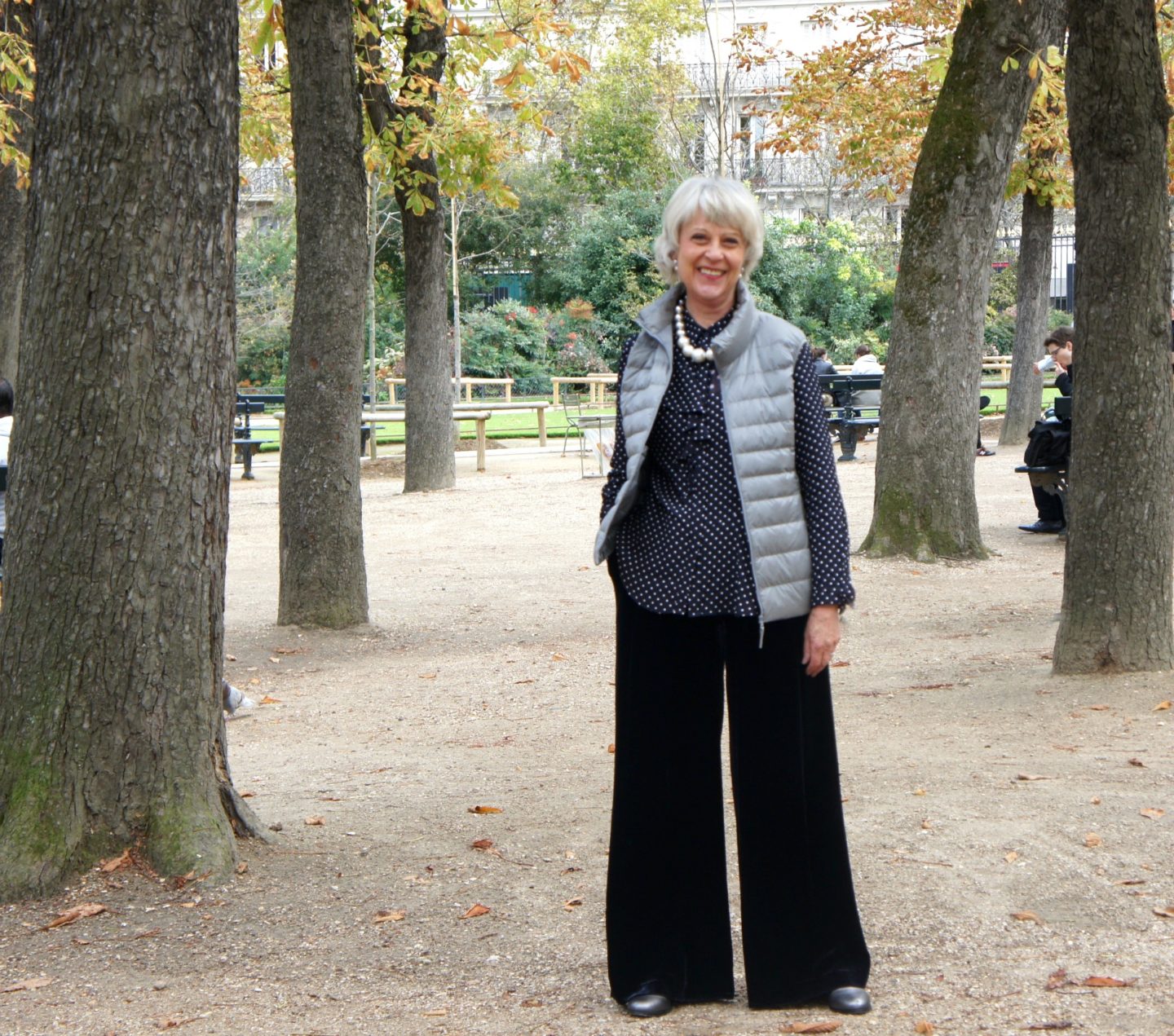 As you can see my Uniqlo light down vest (USA link) can also be worn with wide as well as narrow trousers.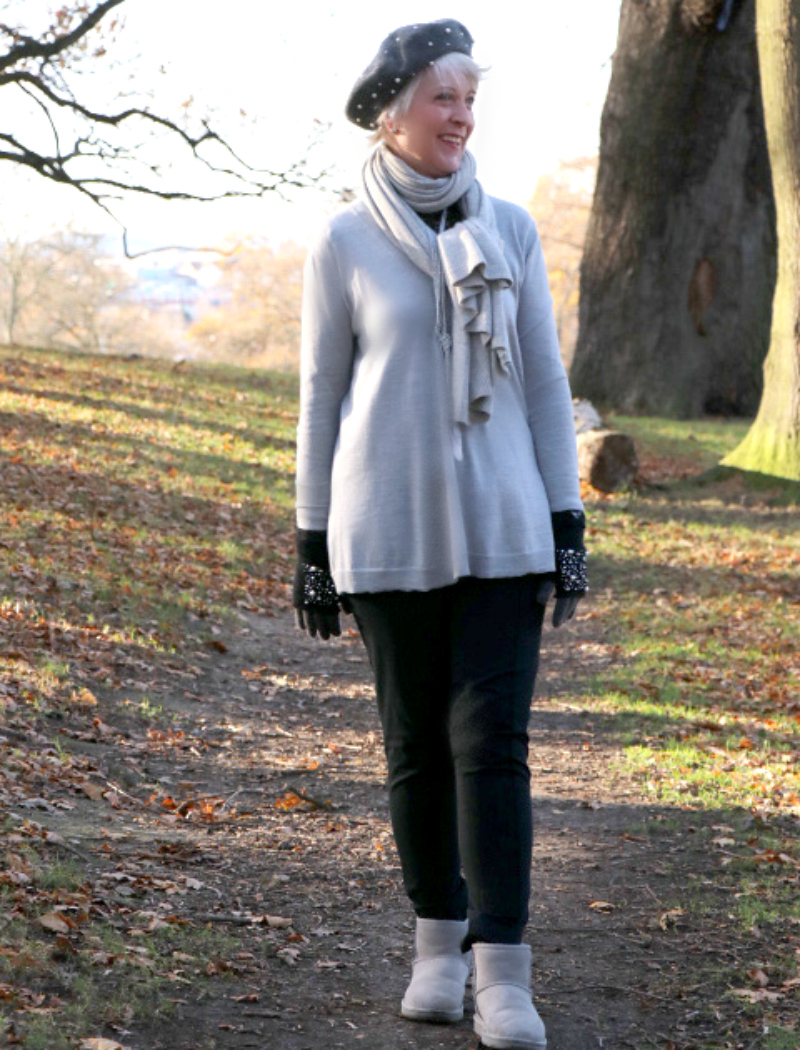 Above I am wearing a grey merino wool V neck from one of my favourite brands MeandEm. They have some excellent knitwear styles in their sale. My lovely warm sheepskin boots at Nordstrom and UGGS.
I am lucky in that I have a library of photos that I can review. You could easily do the same process by taking a few phone photos.