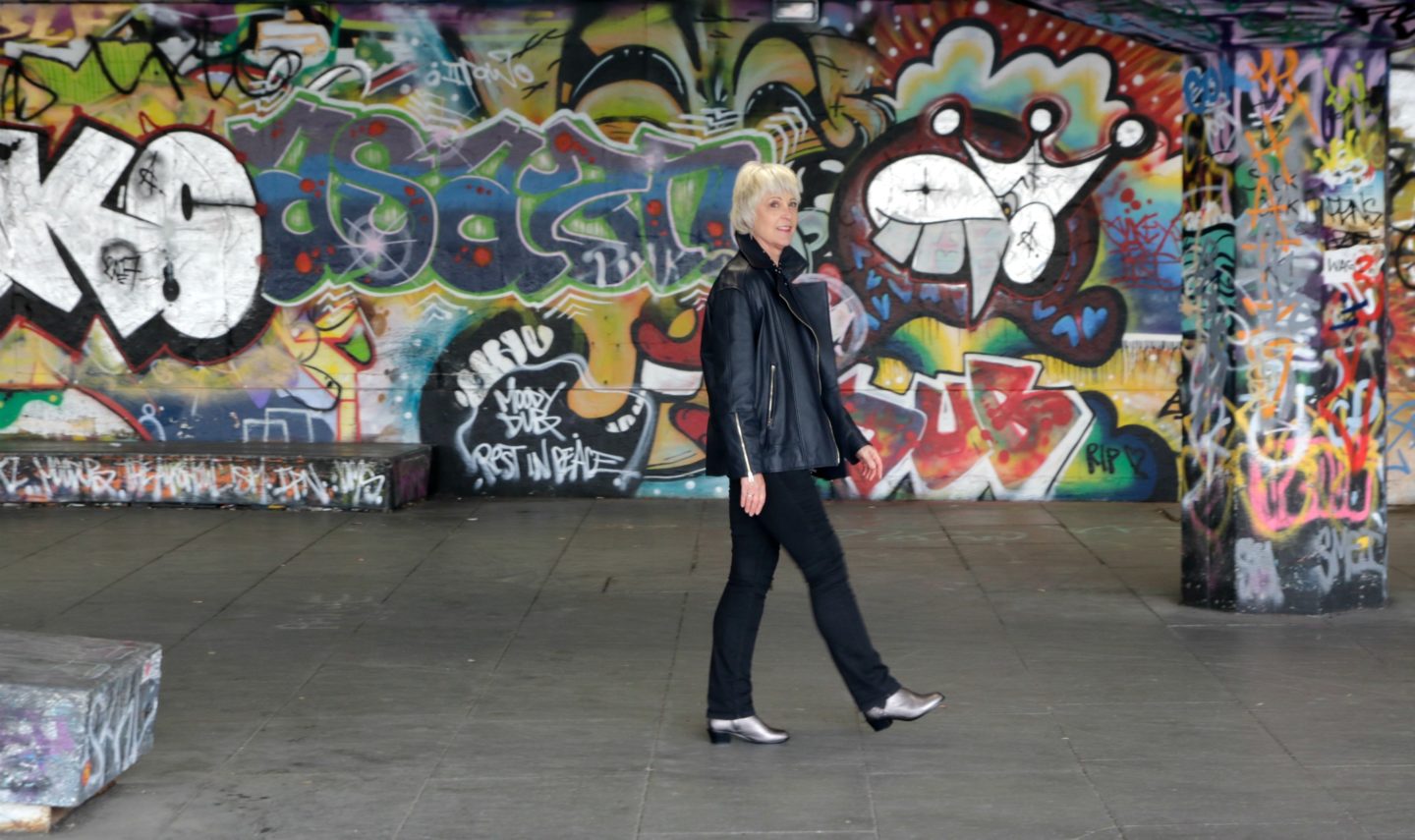 I felt it was about time I treated myself to a new leather biker jacket. I bought my last one in 1985. It has stood me in very good stead over the years but is finally beginning to look a little "tired". You can see how I last styled it here.
As this was a serious investment piece I did a considerable amount of research before making my final choice. One of my criteria was that I wanted a navy one. I felt that a colour was softer than the classic black. Luckily I found several brands offering coloured leather bikers.
My final choice was the MeandEm "boyfriend style biker jacket". It is pricey but I managed to buy mine in their sale. They do have a few left at the reduced price. I have paired it with my new spot blouse by Finery (Still available at John Lewis), a pair of classic jeans (US) and my new leather boots by Vionicshoes (US link).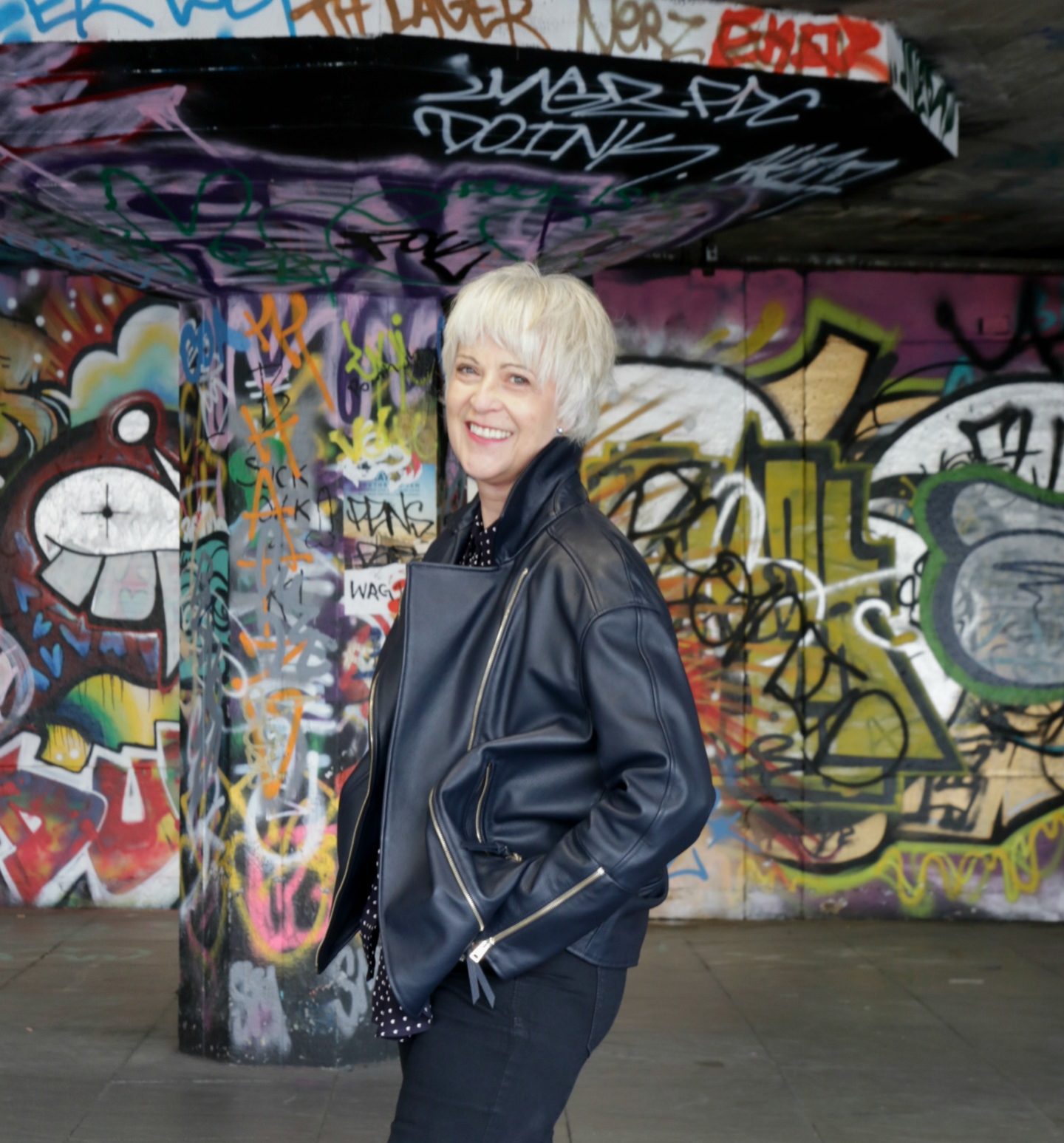 I had great fun last week doing this photo shoot with fellow blogger Julie of Jafinthebox.com. She is french and has a great post up at the moment with some quirky observations on us "Brits". We went to The Southbank. A lively buzzy area of London which plays host to graffiti artists, street food vendors, carnivals, theatre, brutalist architecture, mime, dance and street performers. It has great views of the North Bank, Hungerford and Jubilee bridges.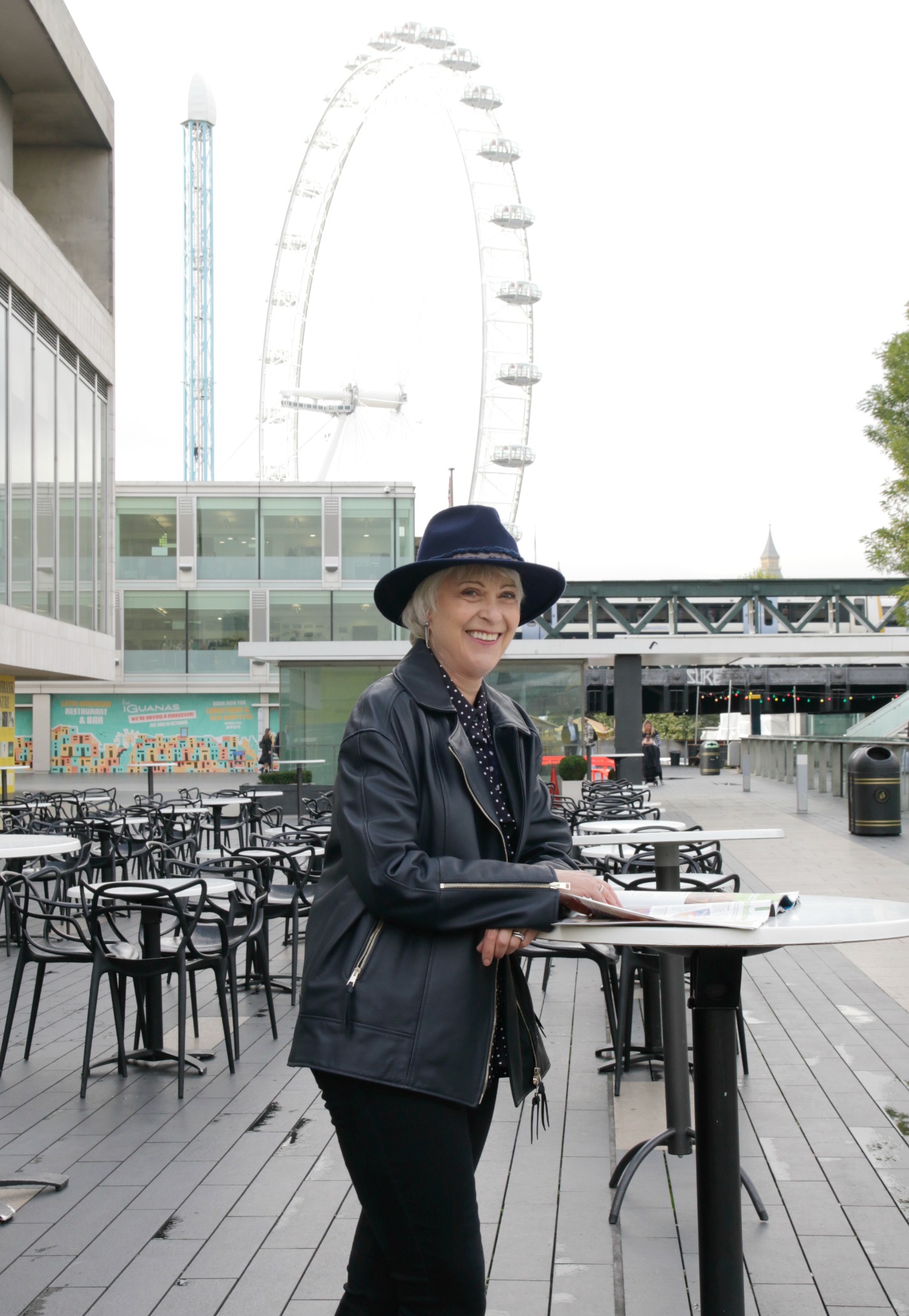 A quick break between shots with The Flying eye in the background.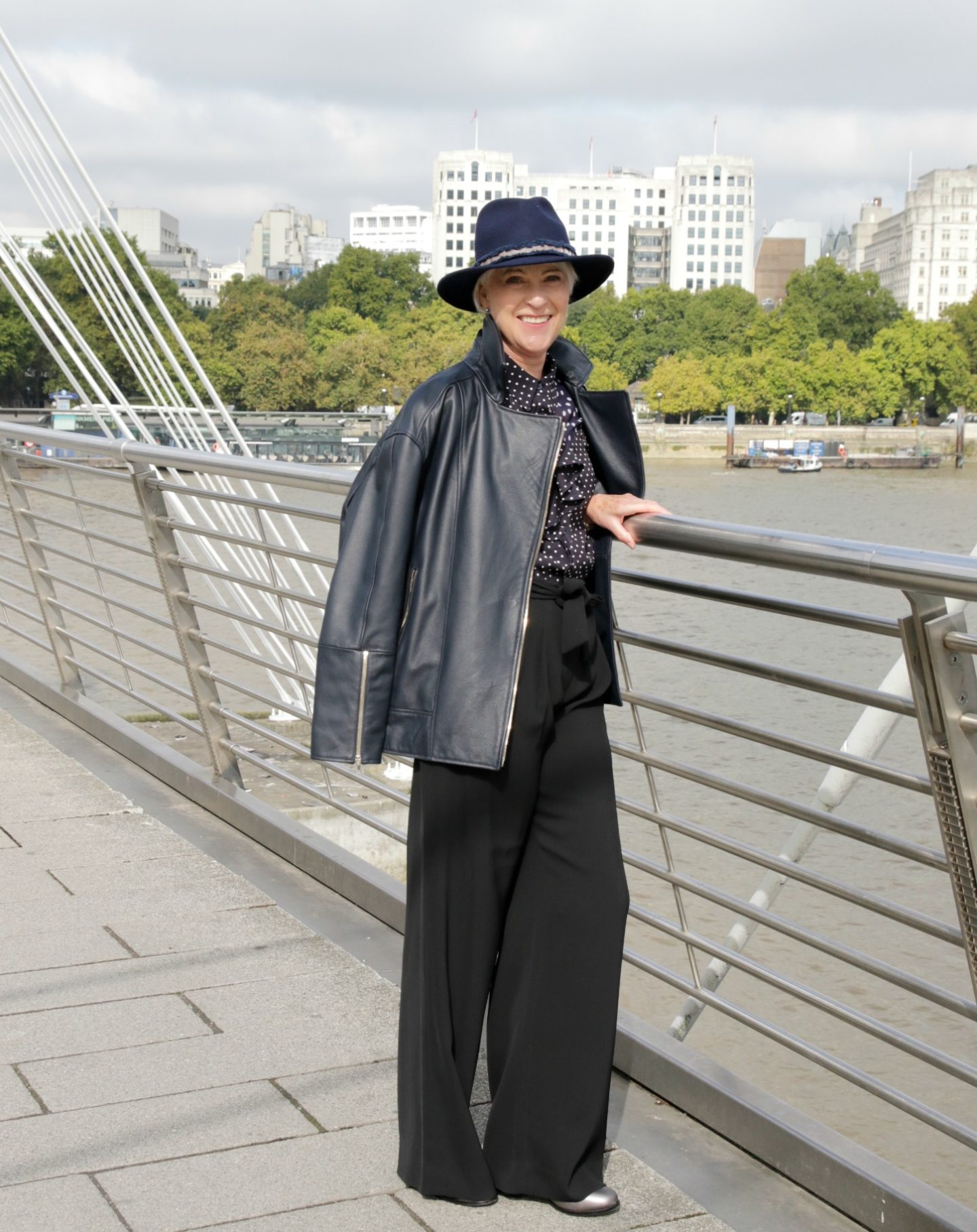 I am wearing my navy leather more formally here with wide trousers (very old Emporio Armani similar US and UK and my finery spot blouse. Fedora hat similar US and UK
I am aware that this look is quite edgy and probably comes under the heading of "I will wear what I want". It may not be to everybody's taste but I really do love this jacket.
I really love these photos. Julie is a really talented photographer. Do follow her on Instagram.
PS. There are still a few days left to take advantage of the Look Fabulous Forever, makeup offer before it ends this Sunday.
20% off first order with Look Fabulous Forever, minimum purchase of 3 products (excludes samples, collections, gift collections and gift vouchers)
Code: CHIC20
Validity: Monday 25th September to Sunday 8th October 2017 (inclusive)
My USA readers will be glad to know that LFF ship to the USA and you will be able to participate in the 20% offer.
LEATHER BIKER JACKETS ARE NOW AVAILABLE IN MANY DIFFERENT COLOURS: