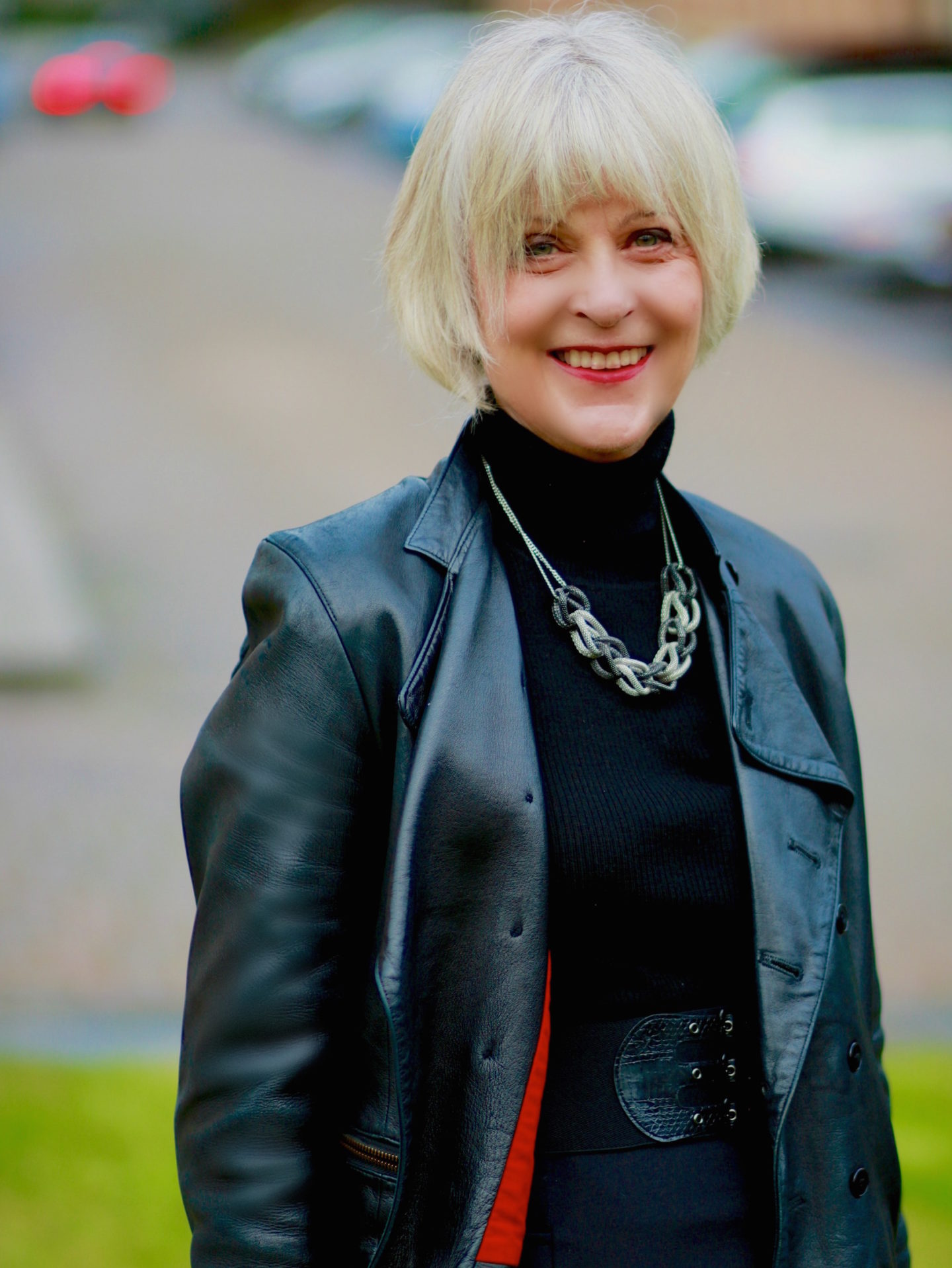 My favourite black leather biker jacket with its gorgeous red lining is definitely the oldest garment in my wardrobe. It is by AgnesB and dates back to 1985. If you have been a regular follower of my blog for some time you will no doubt have seen it before.
Back in 1985 I had too small children and a virtually non existent clothes budget. I remember saving up for a whole year to buy this jacket. I had seen in the Agnes B shop in Les Halles, where I used to stay with my daughter who was having medical treatment in Paris. I finally saved up enough money to buy it and have loved it ever since.
I had it altered about 10 years ago as the shoulders were 80s Dallas style. It is not easy to get leather altered I was lucky to find a seamstress who did an excellent job.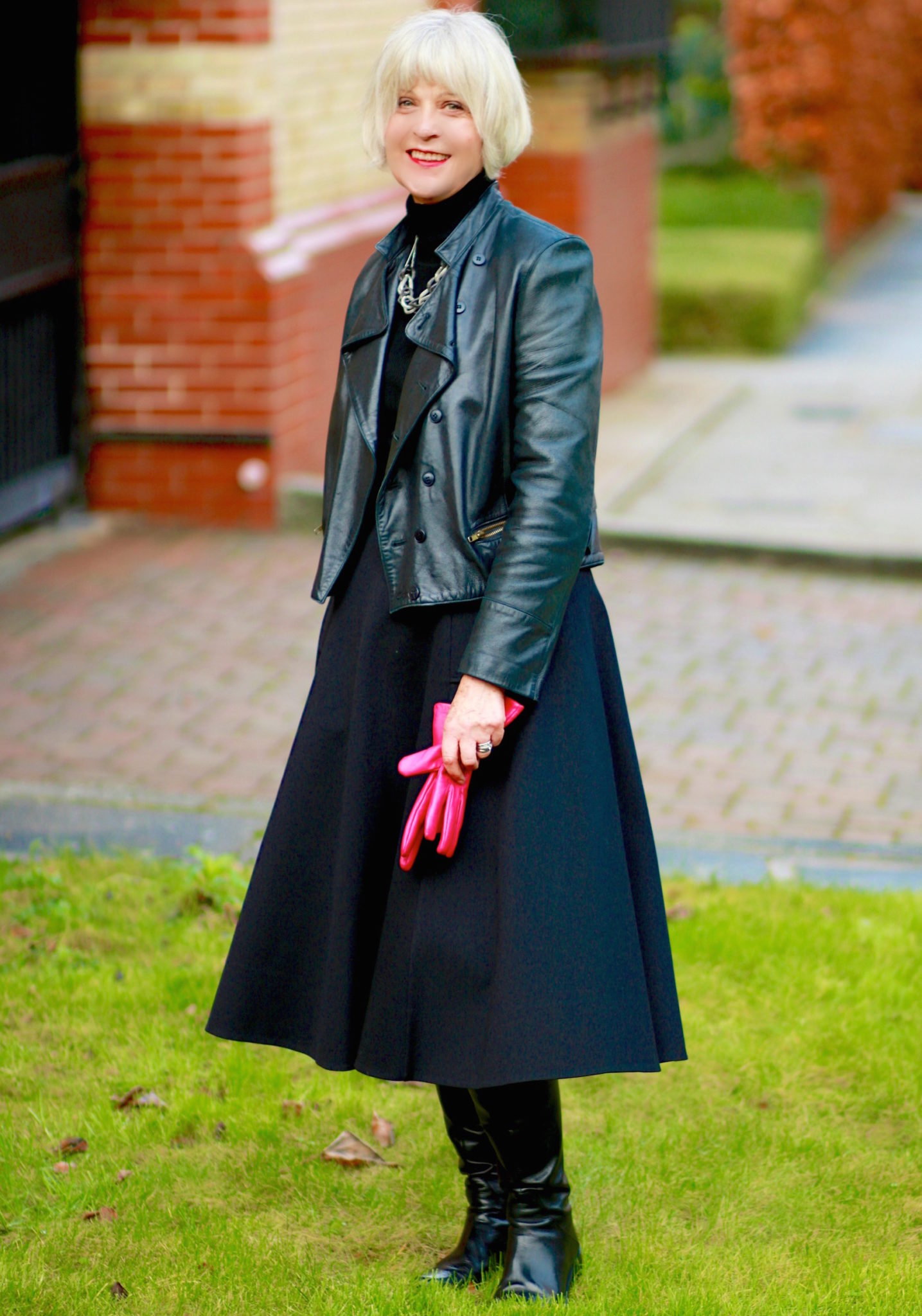 I have styled it here with my Winserlondon midi skirt (now unfortunately sold out), similar by Coast, a plain black polo neck and black boots. The pink leather gloves add a touch of colour.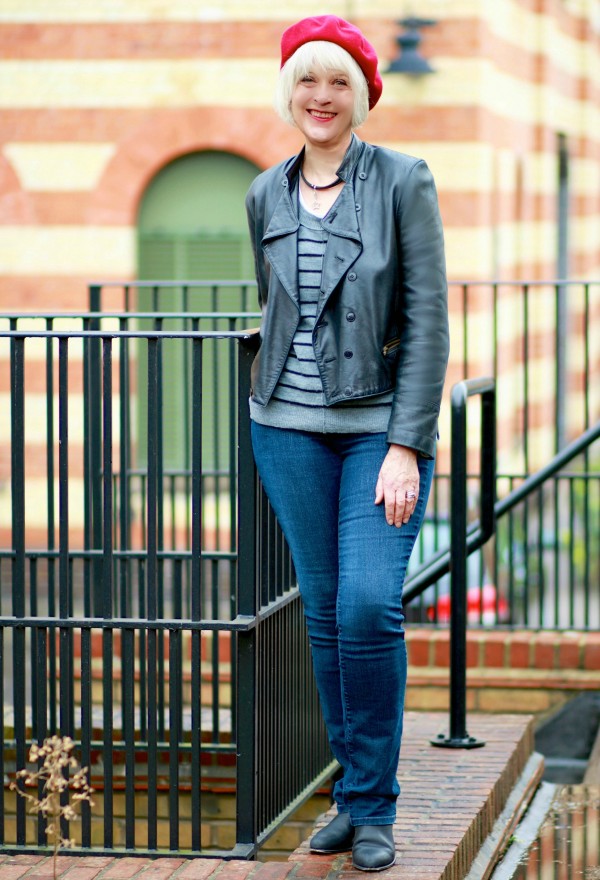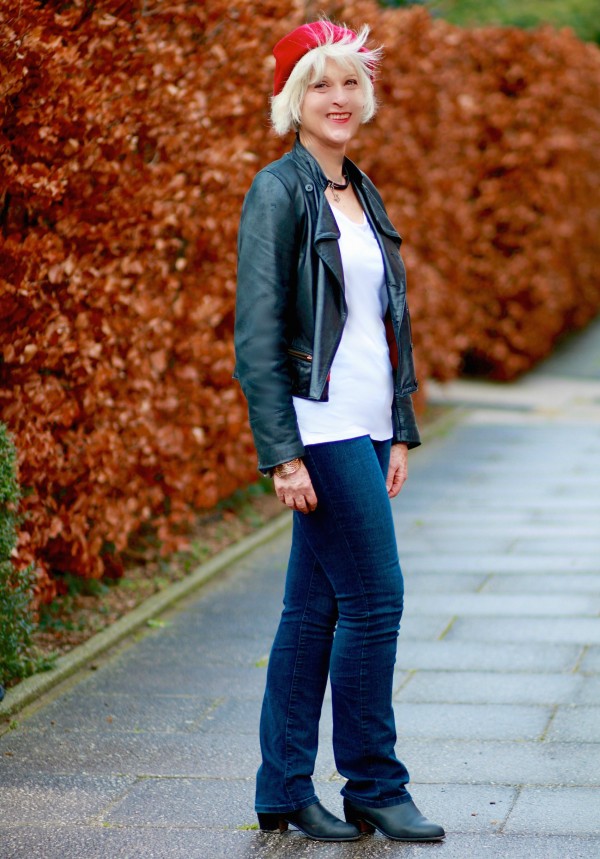 White T shirt from the Whitecompany.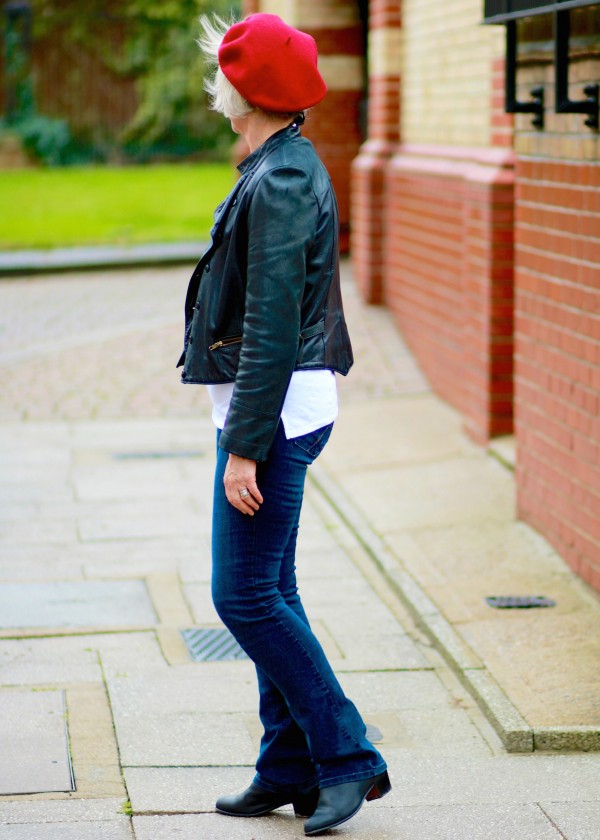 I feel that the red beret gives the look a french flair.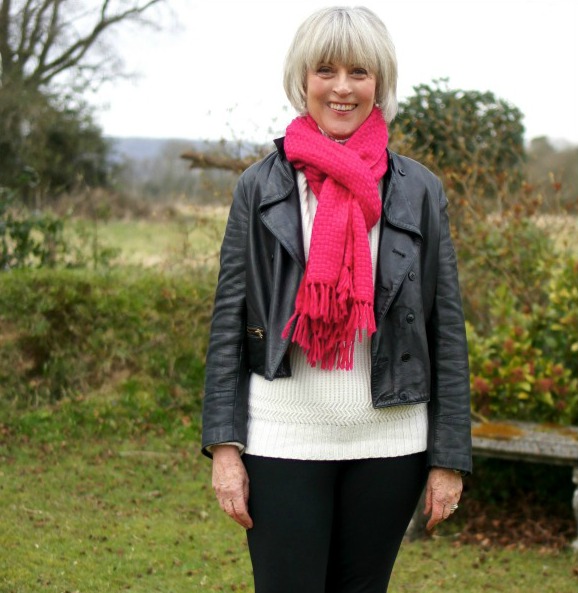 Jacket worn last year with chunky cream sweater.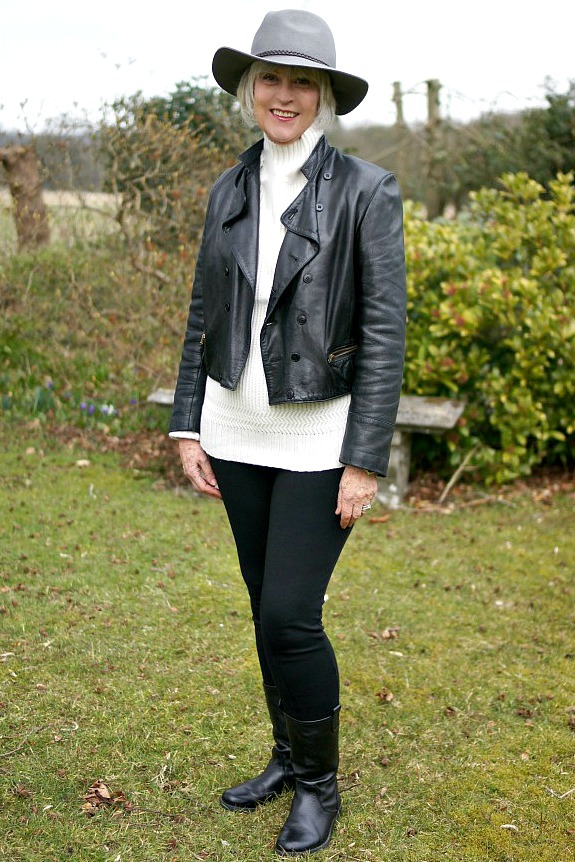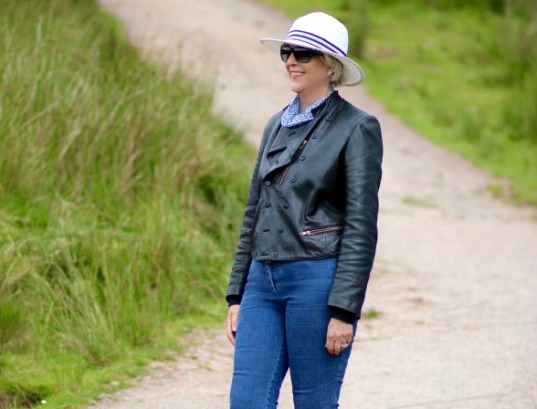 Wearing my leather jacket in the Brecon Beacons last summer.
If you are thinking of buying a leather jacket The Outnet have a good selection by Muubaa. Whistles also offer some very good quality biker jackets (my daughter has one).