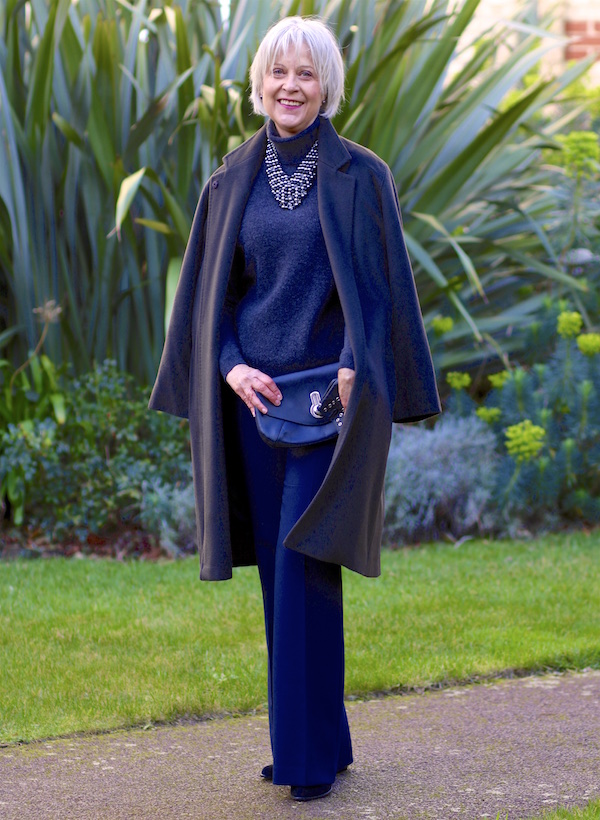 My MaxMara coat again. This time styled with a thick knit grey sweater and a pair of tailored slim flare trousers by MeandEm.
I seem to have spent the last few years either wearing straight leg jeans, slim fit black trousers or occasionally a pair of wide leg pants. I thought it was time for a change so I tried one of the new trouser shapes. I chose a modified 70s flare.
These navy trousers fit me well over the thighs and have a very flattering subtle flare at the bottom (great for balancing my pear shape figure). They are currently in the sale reduced from £118 to £59 but only a few sizes left in the navy. They are also available in black in sizes 10 and 12. If your size is sold out they have similar shapes in their main range.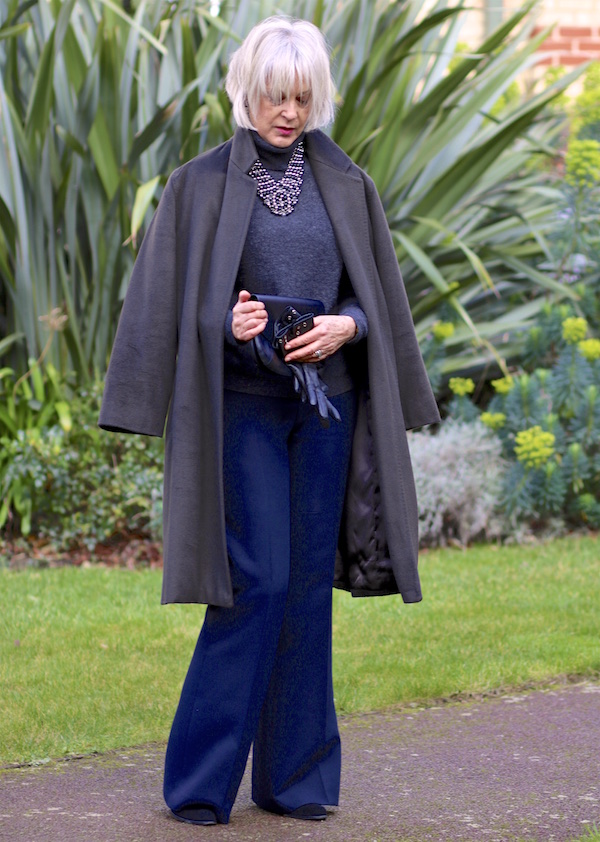 I have teamed my new trousers with a grey high neck sweater. Mine is a couple of years old by Theory. Similar below.
Black clutch bag by Raoul similar here, here and here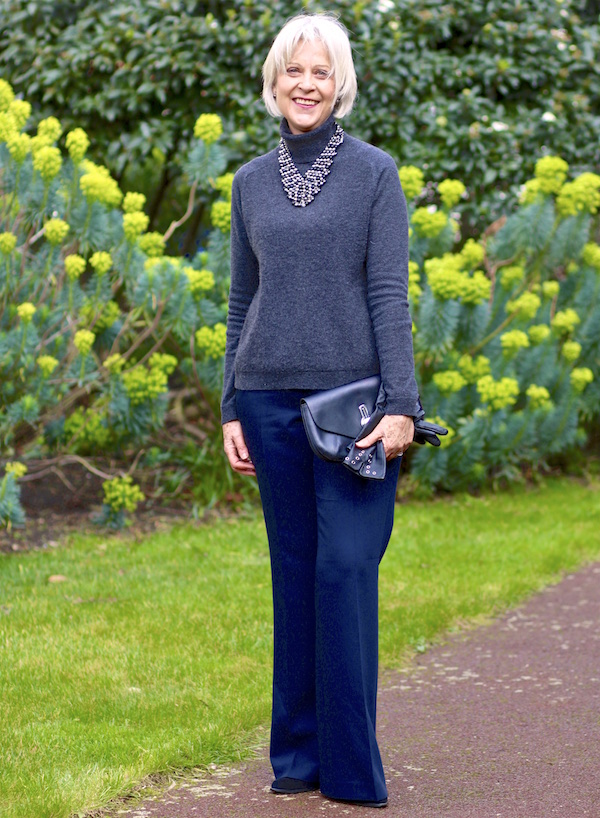 The necklace I am wearing is by Jaeger. They no longer stock exactly the same style; however they have a surprisingly good selection of jewellery, not something they are know for. Similar styles below:
Since starting my #shopyourcloset series I have learned some interesting facts about my wardrobe. I am amazed at how many good quality items I have collected over the years. Many of the items were expensive when I bought them. Considering how many times I have worn them, cost per wear they have proved to be excellent value. I have made a resolution to wear and enjoy them more often by mixing them up and wearing them in different ways.
What's helping me do this is being more aware of the value of accessories in ringing the changes. I have become a bit lazy in accessorising my outfits on a day to day basis. I intend to change this.
If you want to learn more about how to choose and wear accessories that flatter your style and figure I can highly recommend Accessorise me confident and beautiful. A great course created by Sylvia of 40+style. To find out more and enrol click here. .