A simple outfit composed of a long line light navy cardigan, cream shirt, navy slim trousers and flat navy shoes.
It is a reasonably co-ordinated "look" yet it lacks pizazz as if there is something missing.
In the photos below I have added flare to the outfit with well chosen accessories.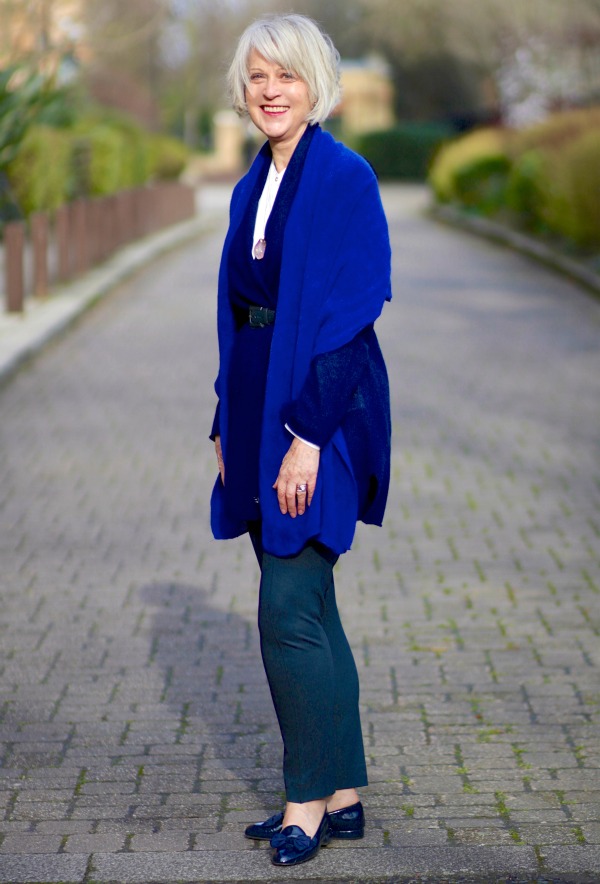 Firstly I added a cobalt blue shawl and a pink rose quartz pendant. The shawl helps to break the all navy silhouette and adds colour near the face.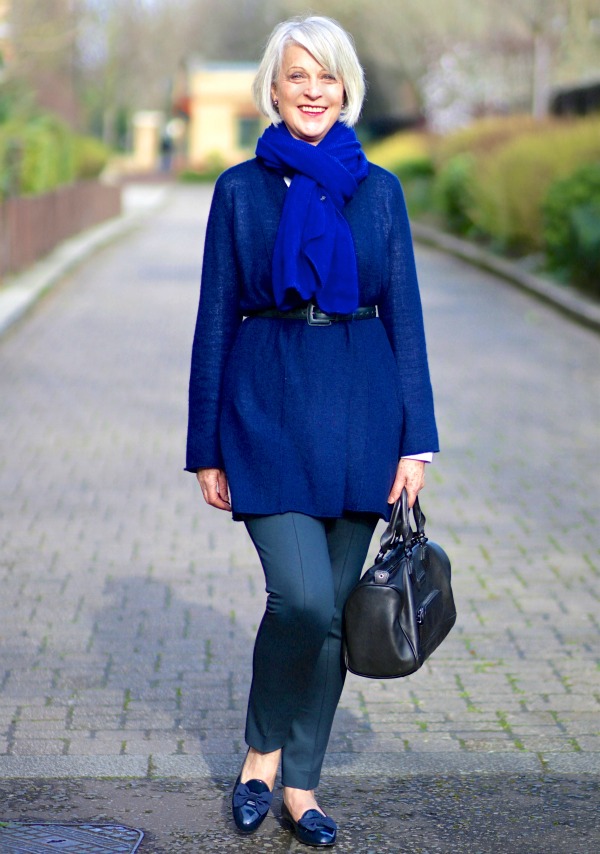 The same shawl tied casually round the neck as a scarf plus the addition of a navy belt which helps give the outfit shape (maybe not the best choice if you have an apple shape figure). The black bowling bag adds structure.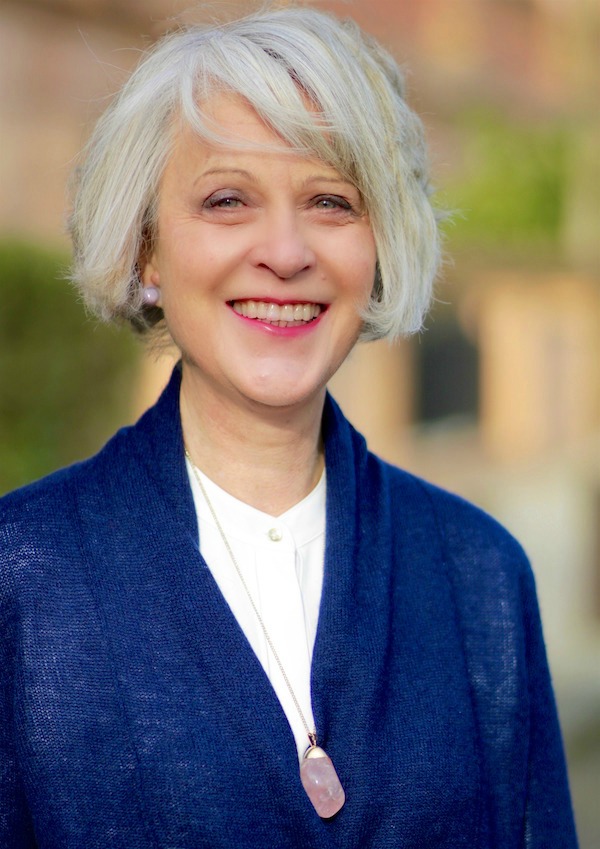 photos by Mr. P.
Cream flap front shirt M&S / Long line blue cardigan by Cynthia Rowley similar at Nordstrom and John Lewis / Blue trousers from a selection at MeandEm / I bought the shoes on a trip to Nice last year similar here and here / Midnight blue shawl Winserlondon / rose quartz pendant from a selection at Anthropologie. Similar at East / blue belt here and here / My black bag is my Longchamp. I found one similar at Vestiaire and Nordstrom.
If you want to learn more about how to use accessories effectively plus find out which ones are right for your figure shape and style I highly recommend Sylvia of 40+style new course Accessorise Me Confident and Beautiful.
The course has started and as I am on the course myself I have taken the first module and can highly recommend it. You have not missed anything you can still sigh up here and easily catch up.