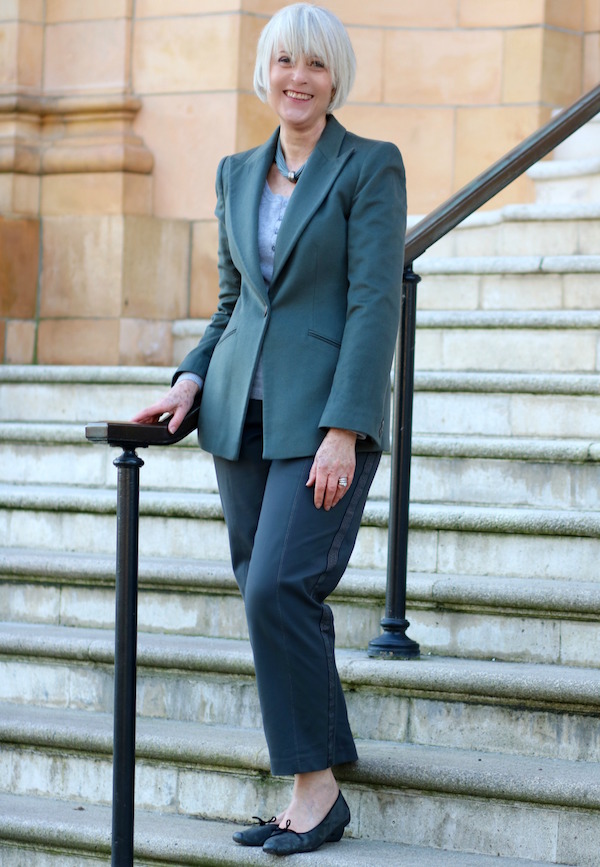 This was one of my favourite jackets when I was working in the corporate market. I wore it when I needed extra confidence in a challenging situation. I felt that the structured shoulders added a touch of authority.
It is by Armani collezioni. I bought it in Selfridges in their sale. The fabric is tough but soft being a wool mixture with a touch of cashmere.
I have teamed it above with a simple grey cashmere sweater, grey ankle length trousers and a pair of suede flats.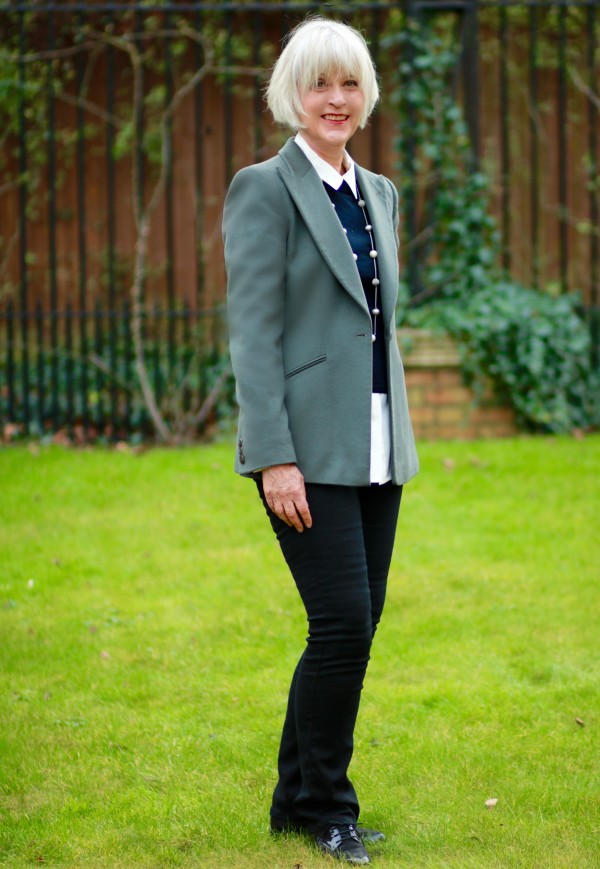 For a more casual look I am wearing the jacket with a pair of NYDJ straight black jeans.