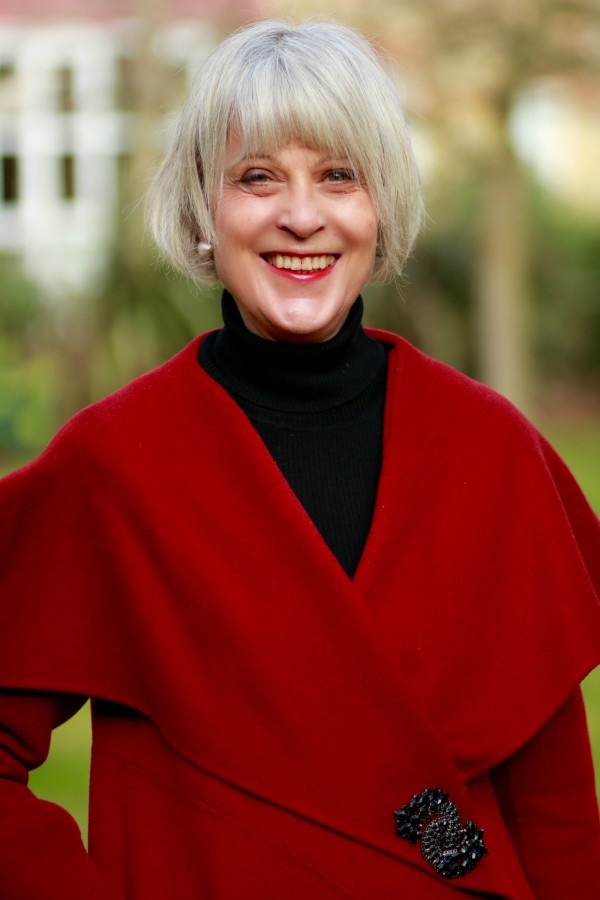 I bought this rich red Nicole Farhi shawl collar coat about six years ago. It was at the time when Nicole was leaving the company she had founded to start a new career as a sculptor. You can read her story in The Telegraph. Much of the stock was being sold off at very reduced prices and I discovered this amazing coat in TKMaxx. I was walking past the shop and I could tell even from outside on the pavement that this was a stunning coat.
The brand Nicole Farhi still produces beautiful coats. I tracked a selection available on their website here (quite a few reduced in the sale).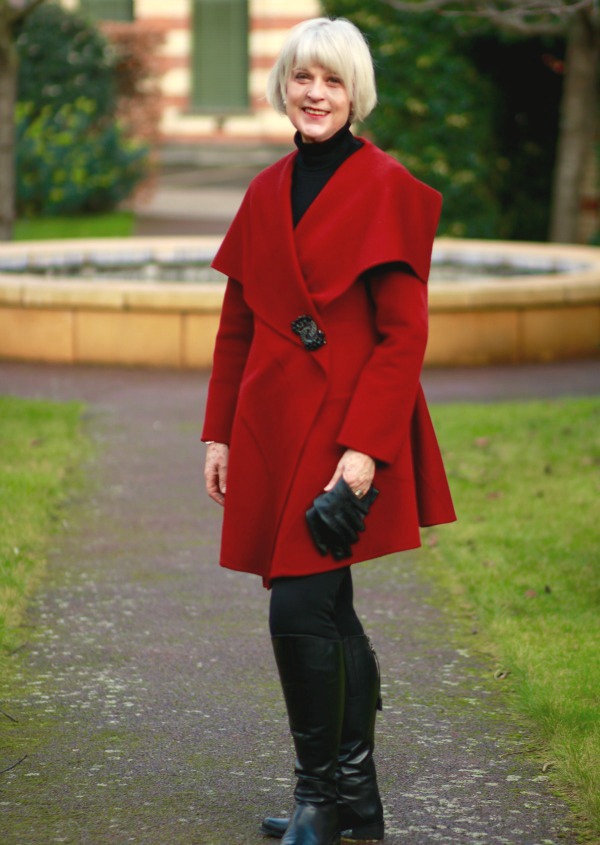 I am wearing it with a black polo neck sweater, a pair of slim black trousers and knee length boots.
The black brooch adds a decorative touch and also serves to keep the coat closed. I often use this trick with wrap coats. I sometimes pin the brooch higher up and let the coat hang open.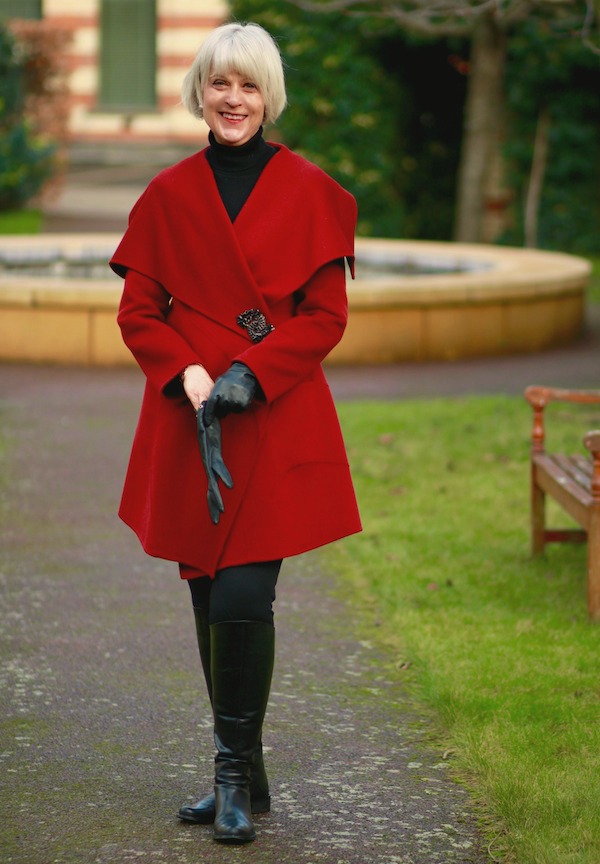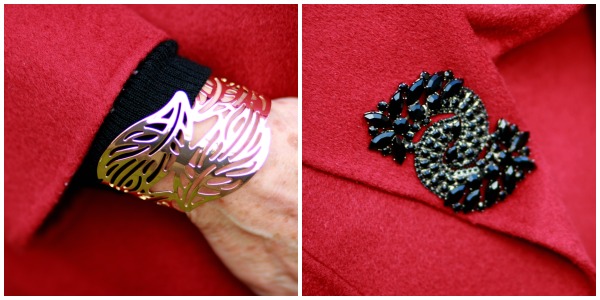 On the left is a soft gold cuff that I found in the market in St. Tropez.
Accessories are incredibly important items in our wardrobes. They are the heroes that transform the ordinary into the spectacular. They help to lift a classic piece we may have had for many years. Strategically placed they can help to draw attention to areas of our body that we choose to emphasis.
On that note Sylvie of 40plusstyle will shortly be offering a course Accessorize me confident & beautiful! where she will be teaching you how to artfully accessories an outfit according to silhouette and proportion. The course is due to start in two weeks time, in the meantime there are free videos and webinars to watch just click here.
SIMILAR CUFFS
Brooches are underestimated pieces of jewelery in my opinion. They can add originality and flair to an otherwise simple outfit. You may have some unloved brooches tucked away in your drawers and cupboards or you might like to take a look at a good selection at Nordstrom and John Lewis.
BOOCHES I LIKE