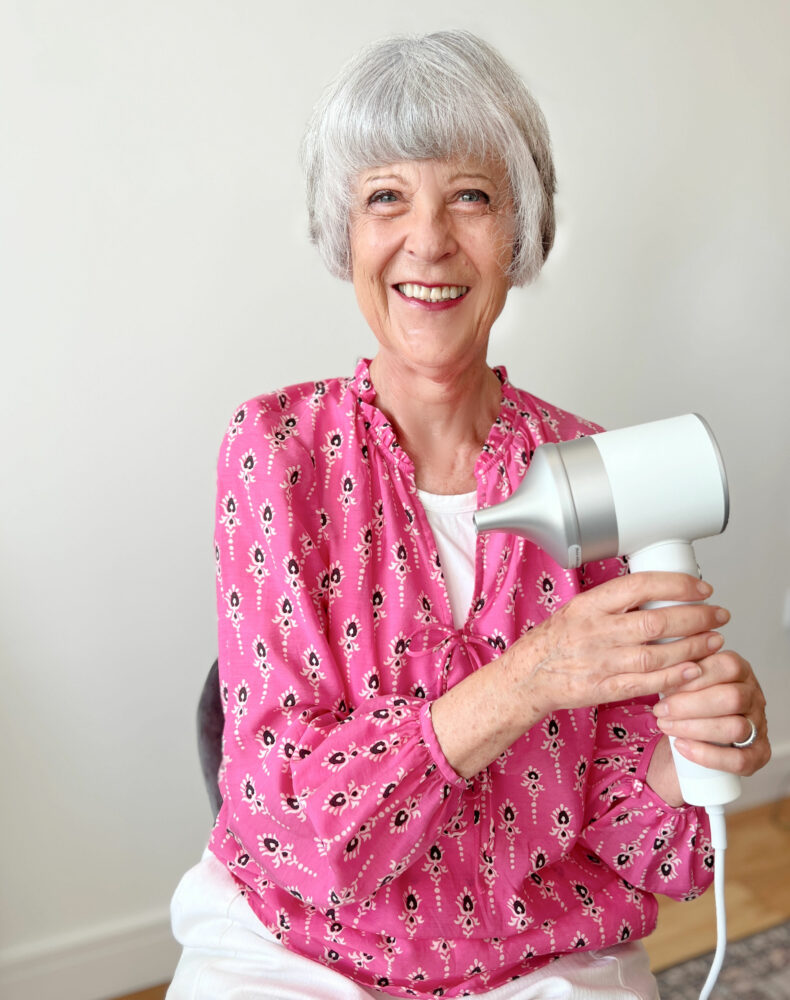 How to protect and care for our hair. I would say that I have been genetically lucky with my hair texture and volume. My hair is fairly thick and strong although it tends to frizziness if there is moisture in the air. I started going grey relatively young and for many years had blonde highlights at three-month intervals. This technique allowed my grey streaks to blend in with my more mousey tones. Recently I have noticed that my hair has become thinner, especially at the top and I need more fullness and volume.
Now when it comes to hairdryers I have a track record of buying ones that I have never found to be very satisfactory. I am always looking to update to the latest version which I usually find as disappointing as the last one. The Zuvi Halo hairdryer was sent (gifted) to me about a month ago and I have been using it ever since. It has made such a difference to my hair. My hair looks healthier, more shiny and less prone to frizziness. I have now discovered that the main reason for this is that conventional hairdryers use hot air which can leave your hair looking dull. The new Zuvi Halo uses "light care technology" which incorporates infrared light. Even though this allows the air temperature to be lower it still dried my hair really quickly, which is great news if you are in a hurry.
I also found the Zuvi really light and easy to handle which is essential for me as I have a shoulder injury from falling off my bike so heavy hairdryers cause my shoulder to ache. As it is lightweight it is also good for travelling (most hotel hairdryers are rubbish).
I started off using the care mode. I then added the styling vent which attaches magnetically (there is a diffuser for curly hair and a gentle air attachment if you have a sensitive scalp).
Grey and dyed hair needs more gentle treatment. Heat damage can cause the hair to look dull and lacklustre. The Zuvi never goes above 40 degrees and uses 60% less energy than most conventional hairdryers.
So to sum up do I think that the Zuvi is worth the money – yes! As you can see from the photo at the top my hair looks shiny, healthy and I find that it no longer goes frizzy so easily. I always find that if my hair looks good I feel good.
Use code Josephine5 for 5% off your order at this link.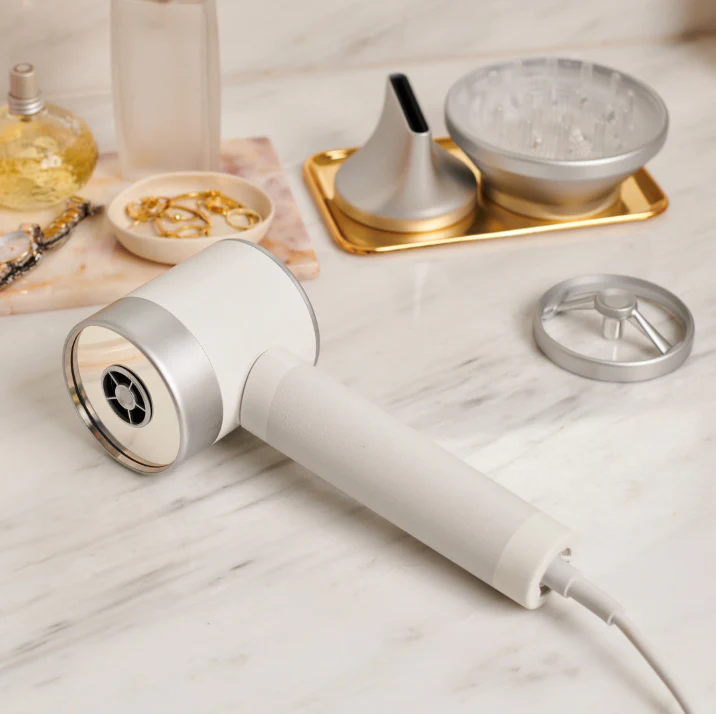 Now let's look at some hair products that I consider to work well with my lovely new hairdryer.
L'Oreal silver shampoo – I have been using this shampoo for years and could not be without it.
Christophe Robin Shade variation mask – Recommended to me by my hairdresser in France. I use it every two to three weeks. It really lifts the back of my hair to a more silver tone.
Philip Kingsley silver brightening conditioner I use it after my shampoo on a regular basis.