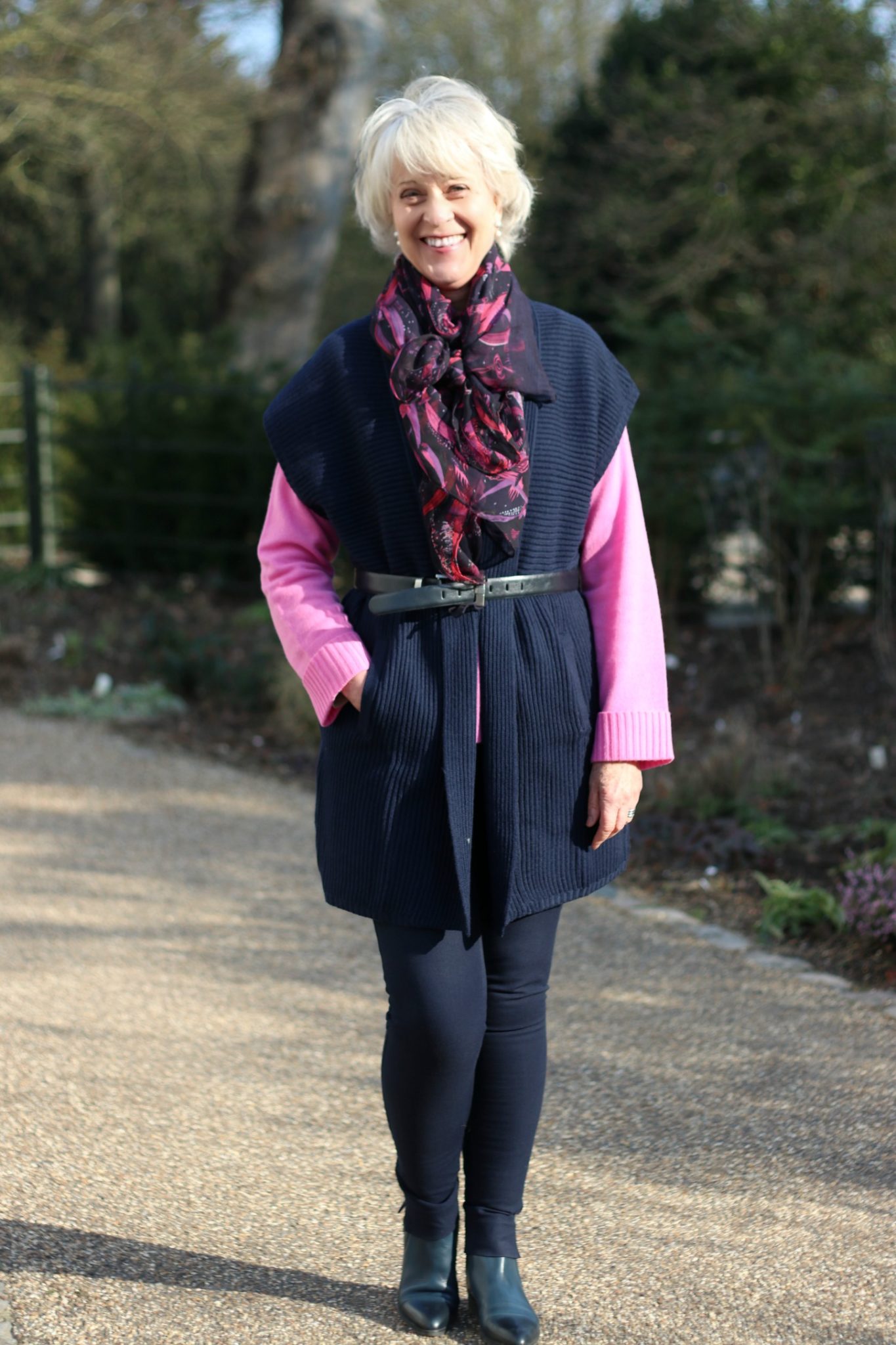 The strategy I use when building my wardrobe
For my core items such as trousers, knitwear and my more dressy tops I buy the best quality I can afford at the time. I am very fussy about the quality of the fabric and always read the labels. I have found that this strategy has paid off over the years.
I stick to neutrals such as black, navy and grey (substitute brown, camel and navy if you have warm colouring) for my trousers and skirts. One of the reasons for this is that I have a pear-shaped figure and dark colours are slimming. Dark trousers are also practical. I lead a busy life. I have three small grandsons which often involves crawling on the floor. Housework and cooking is also part of my weekly schedule.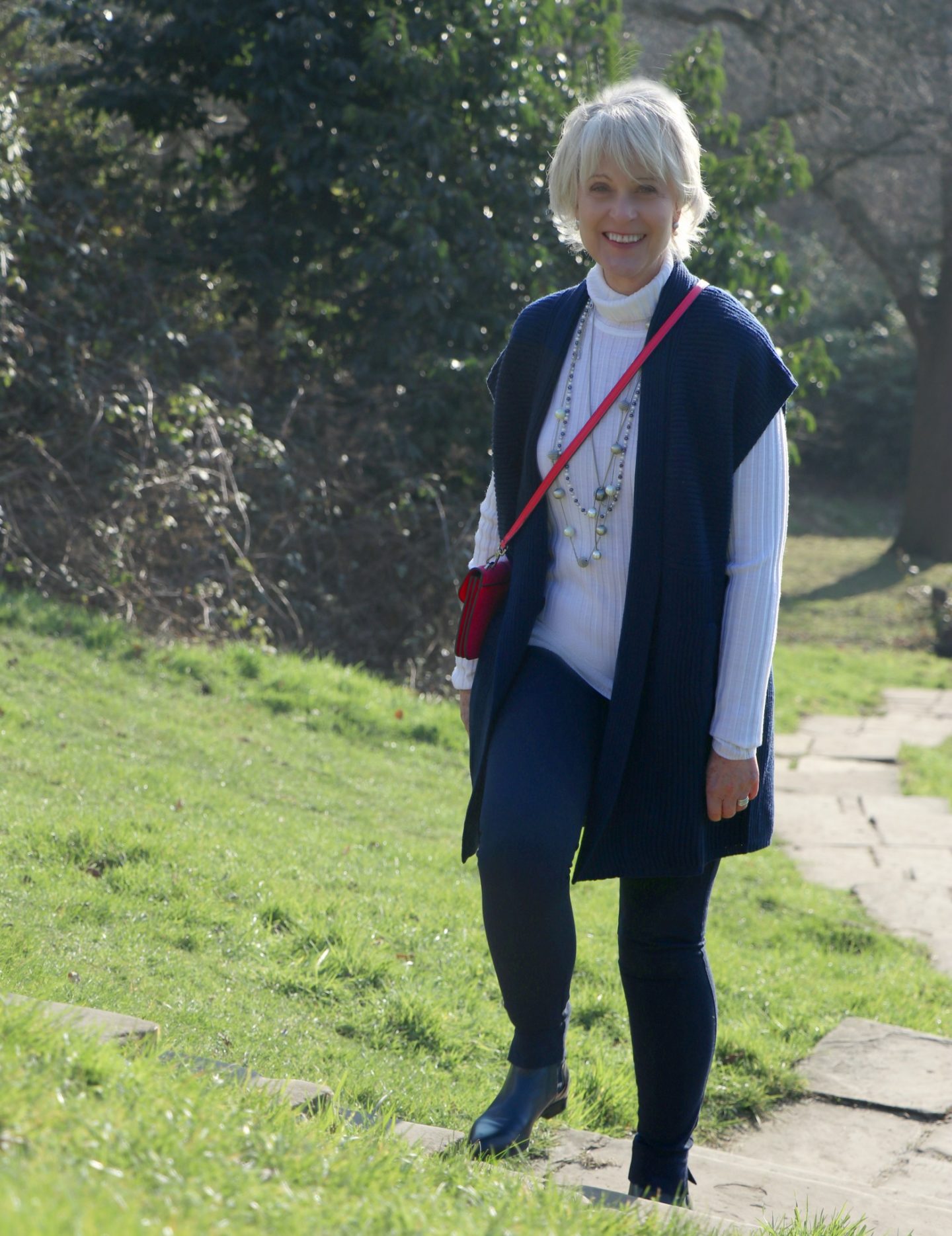 A brand that creates stylish and hard wearing clothes is Winser London. I have two pairs of trousers from previous seasons and they are both still going strong.
Five years ago, Kim Winser OBE launched her womenswear brand, Winser London, to meet the modern wardrobe needs of women just like her.
Winser London clothes are suitable for different figure types, they have a trouser style to suit all shapes. The ones that work best for me are made in their Italian fabric as they have some stretch to accommodate my curves.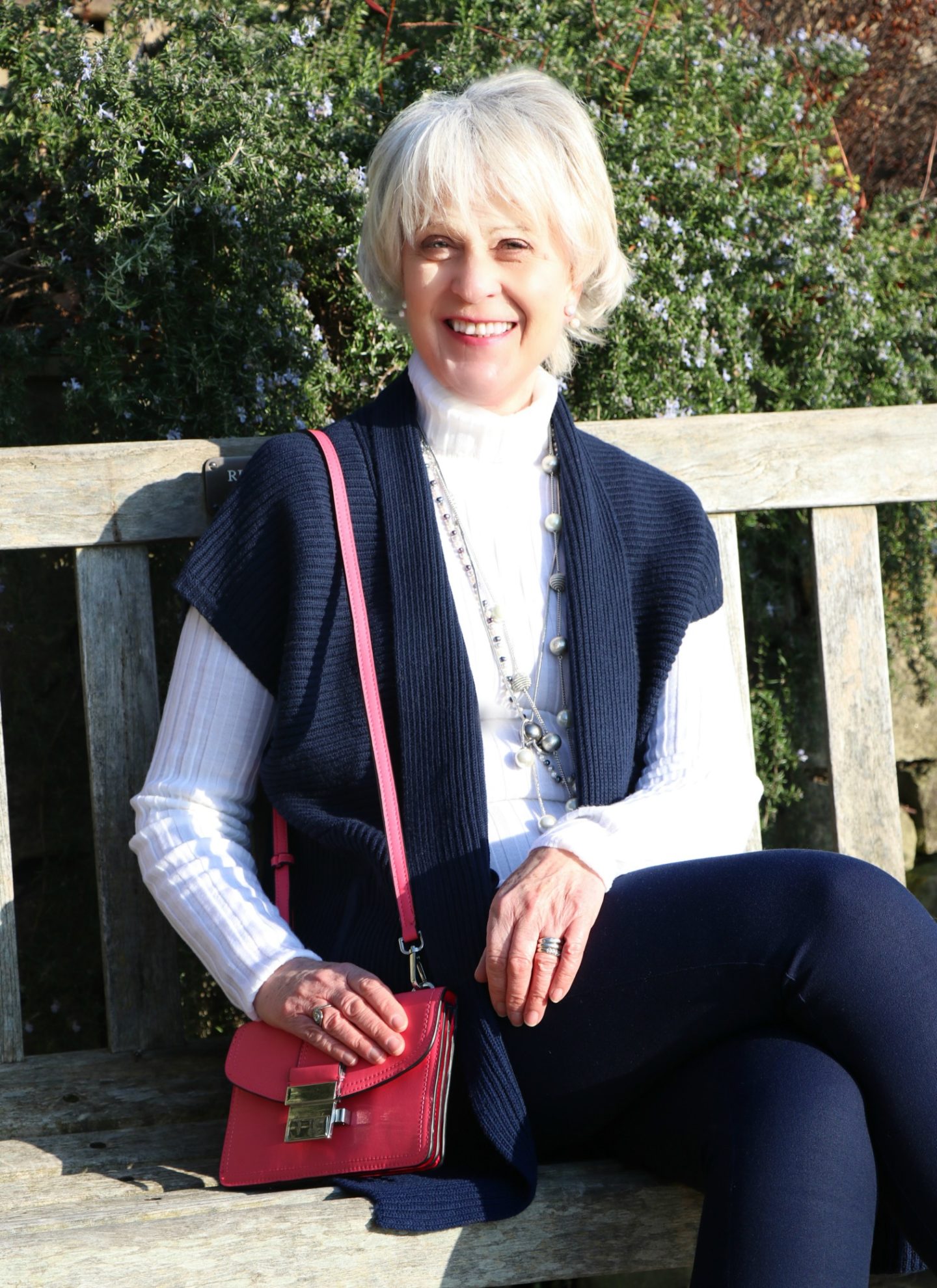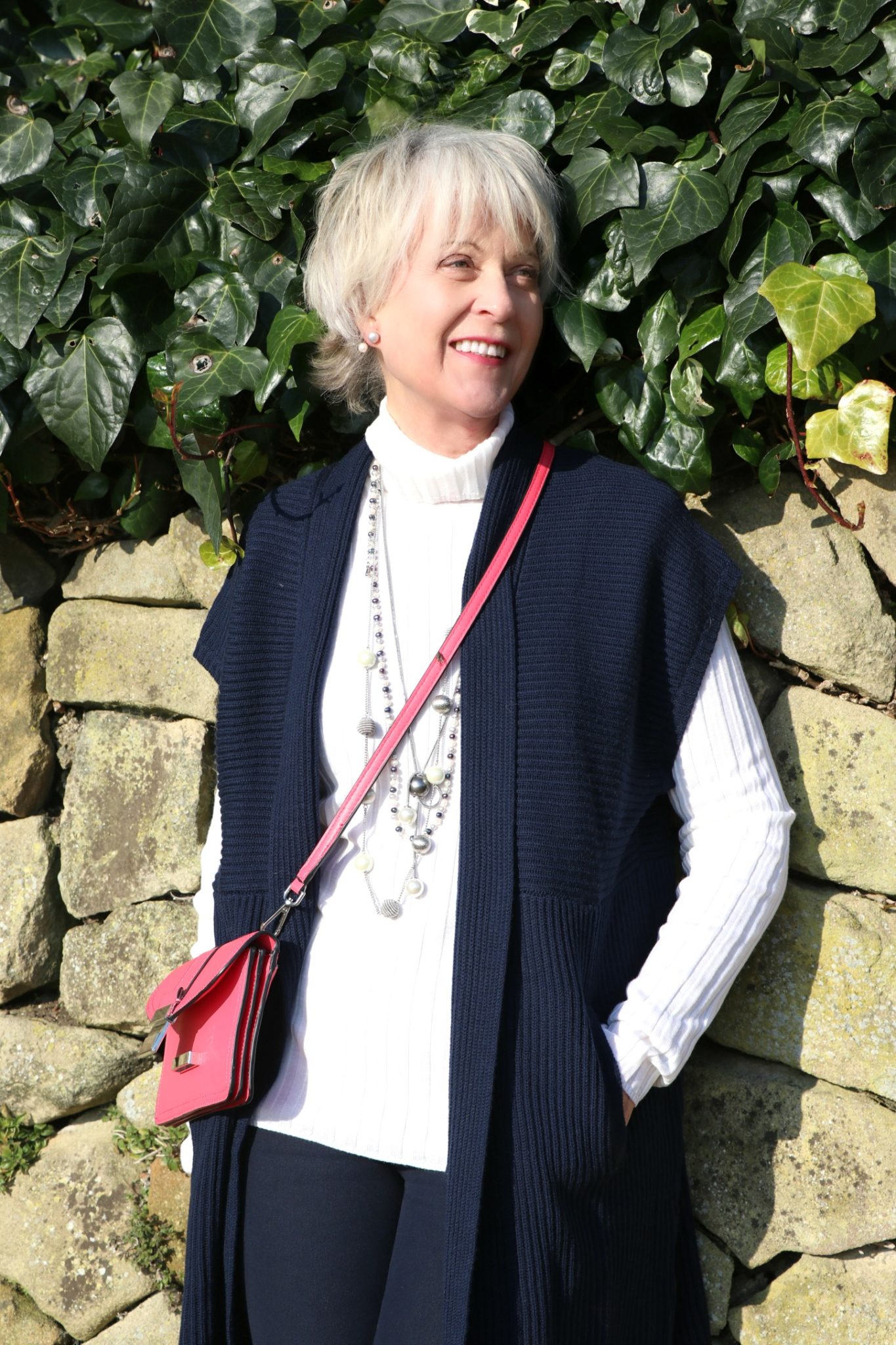 I would describe the Winser London brand as classic with a modern twist. Their clothes are suitable for all ages and lifestyles. They cover a broad size range from 6 to 18.
To celebrate their 5th-anniversary. Winser London is offering a £25 gift voucher when you spend £150 or more. Simply enter GIFT25 at checkout.
Double pearl earrings by Claudia Bradby. Selection of similar necklaces at Etsy. Mini handbag similar
The photographs were taken by Laura Hines, follow her Instagram, at Pembroke Lodge Richmond Park.
This is not a sponsored post I genuinely like the Winser London brand and have quite a collection in my wardrobe. The items I am wearing were borrowed for photographic purposes.