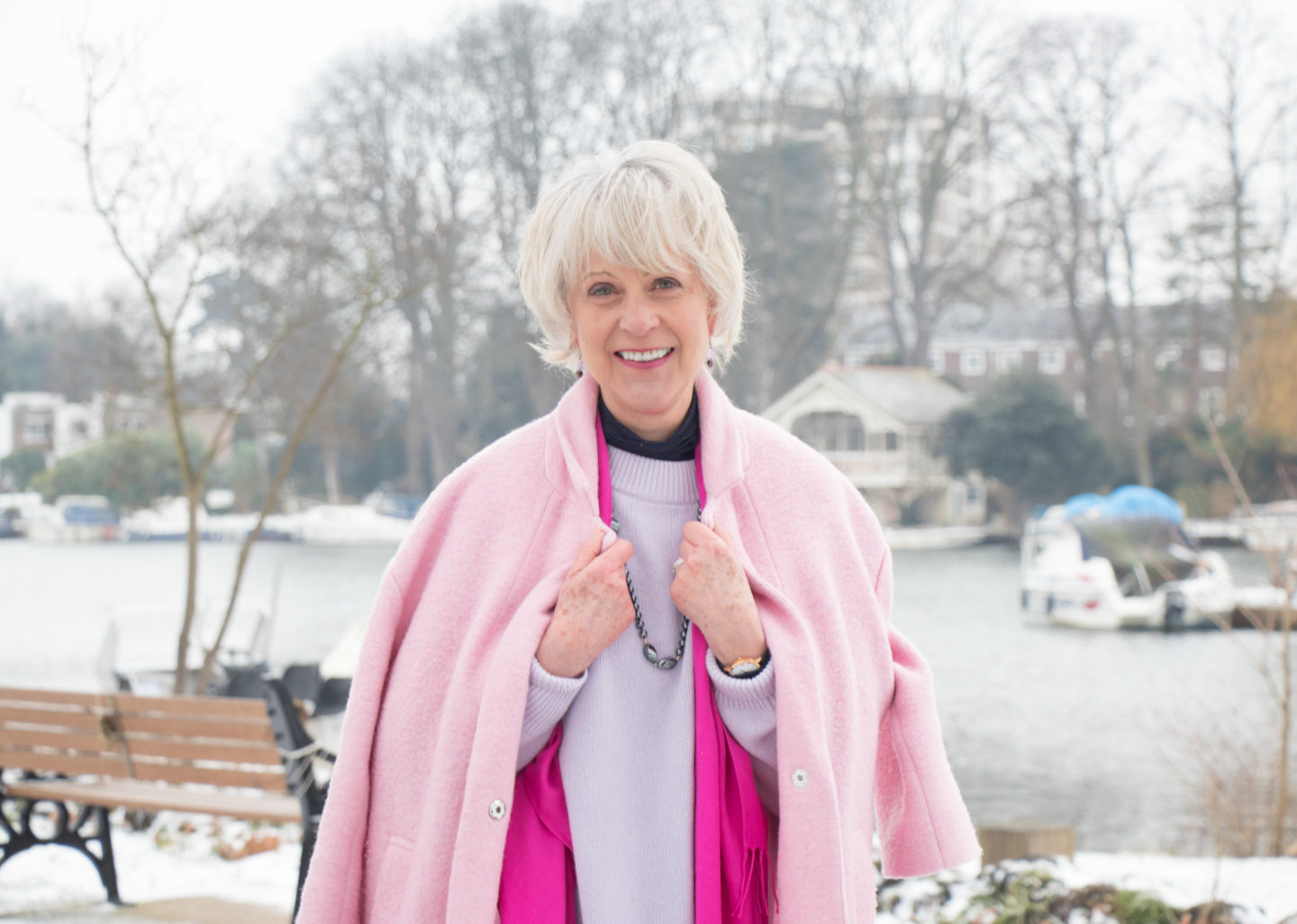 How to wear pastels this season without that "old lady look" which used to be associated with pastels in previous generations. An association that particularly applied to knitwear, think twinset and pearls, in pale pink and lilac.
Luckily times have changed and so has our view of pastels, which are very on trend this Spring. Shop windows are full of pastels in all hues from the pale blues, pinks, lilacs to the buttercup yellows.
The lilac sweater I am wearing above is by WoolOvers (US link) My pink coat is by Mango from last year similar. Underneath my lilac sweater I am wearing a navy roll neck thermal top by Uniqlo.
How I styled my pink coat last Spring.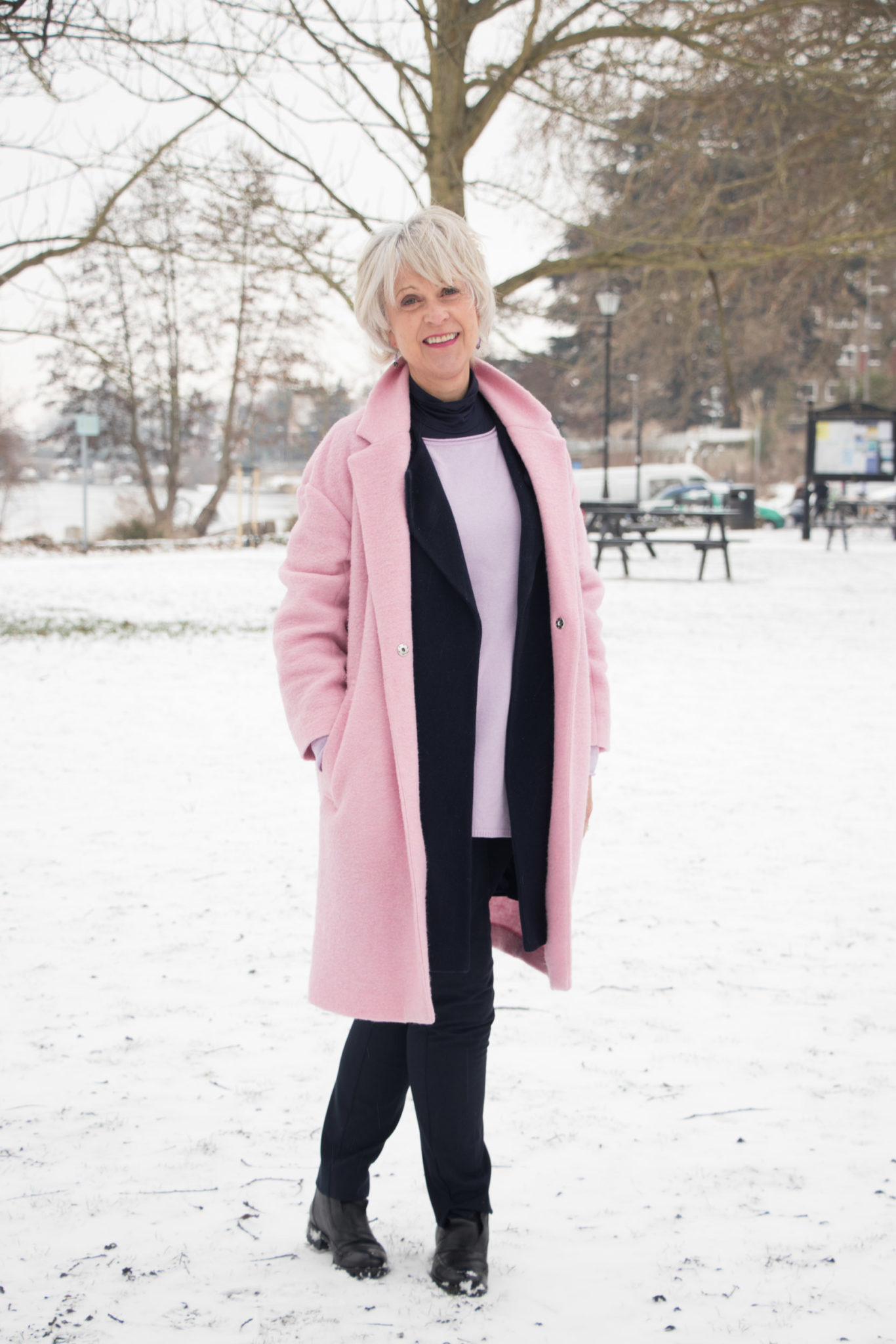 My photographer Laura Hines and I could not resist taking these stunning photos in the snow last week. The light was so clear and bright in Kingston by the River Thames. We were absolutely freezing but I hope you will agree it was worth it.
For extra warmth, I have added a sleeveless wool coat in navy, several seasons old. Finally a pair of navy cotton blend four-way stretch trousers by MarksandSpencer (US link). I am finding that these trousers fit well and are very comfortable.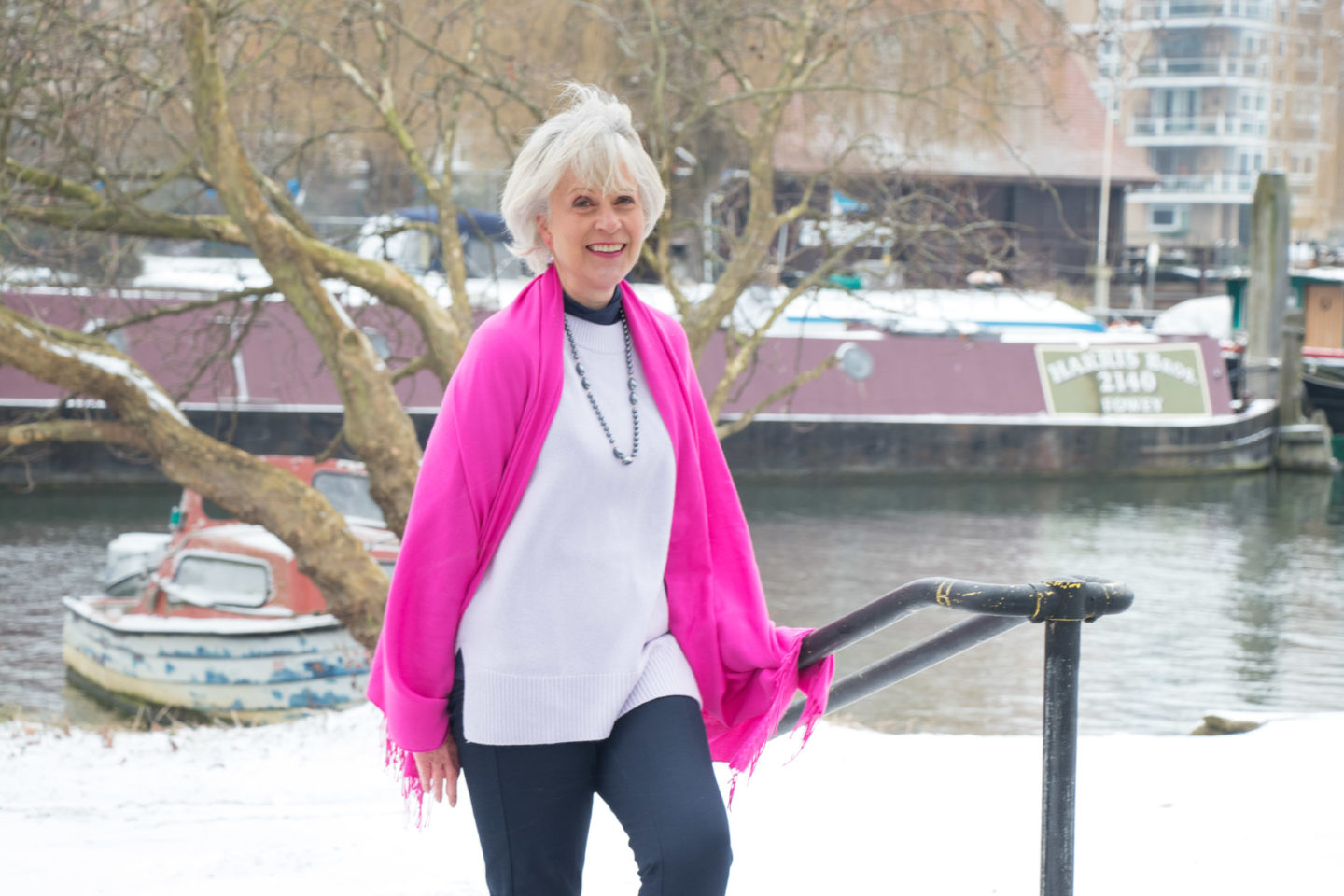 As you know pink is my favourite colour especially the brighter hues. If you have warm colouring you could definitely substitute the above colours with blues, mustards or yellows. I have had my fuschia pink scarf for many years. I found a similar one at
Etsy.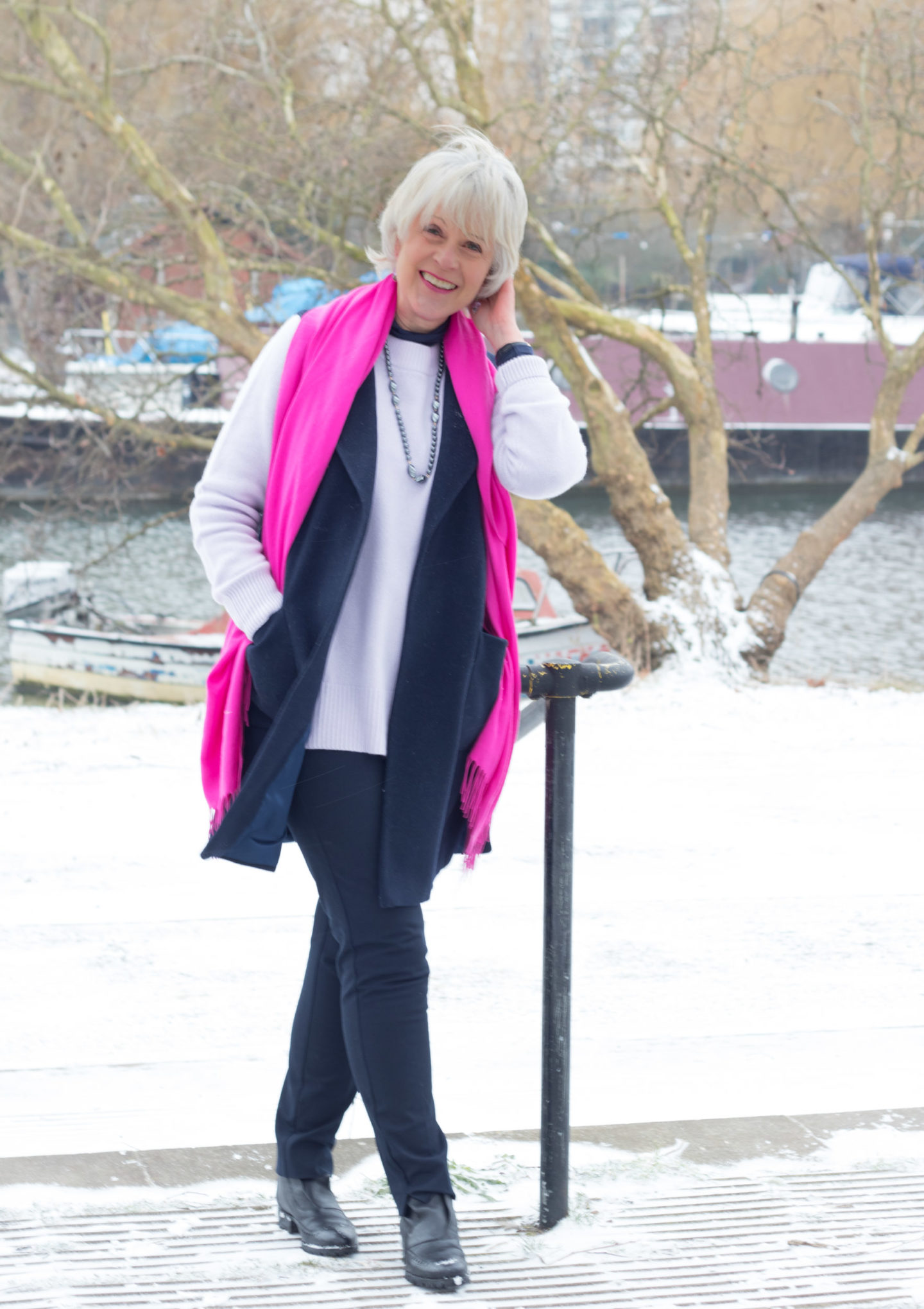 I like to be bolder with my pastels and tend to mix a couple of pastels together such as lilac and pink.