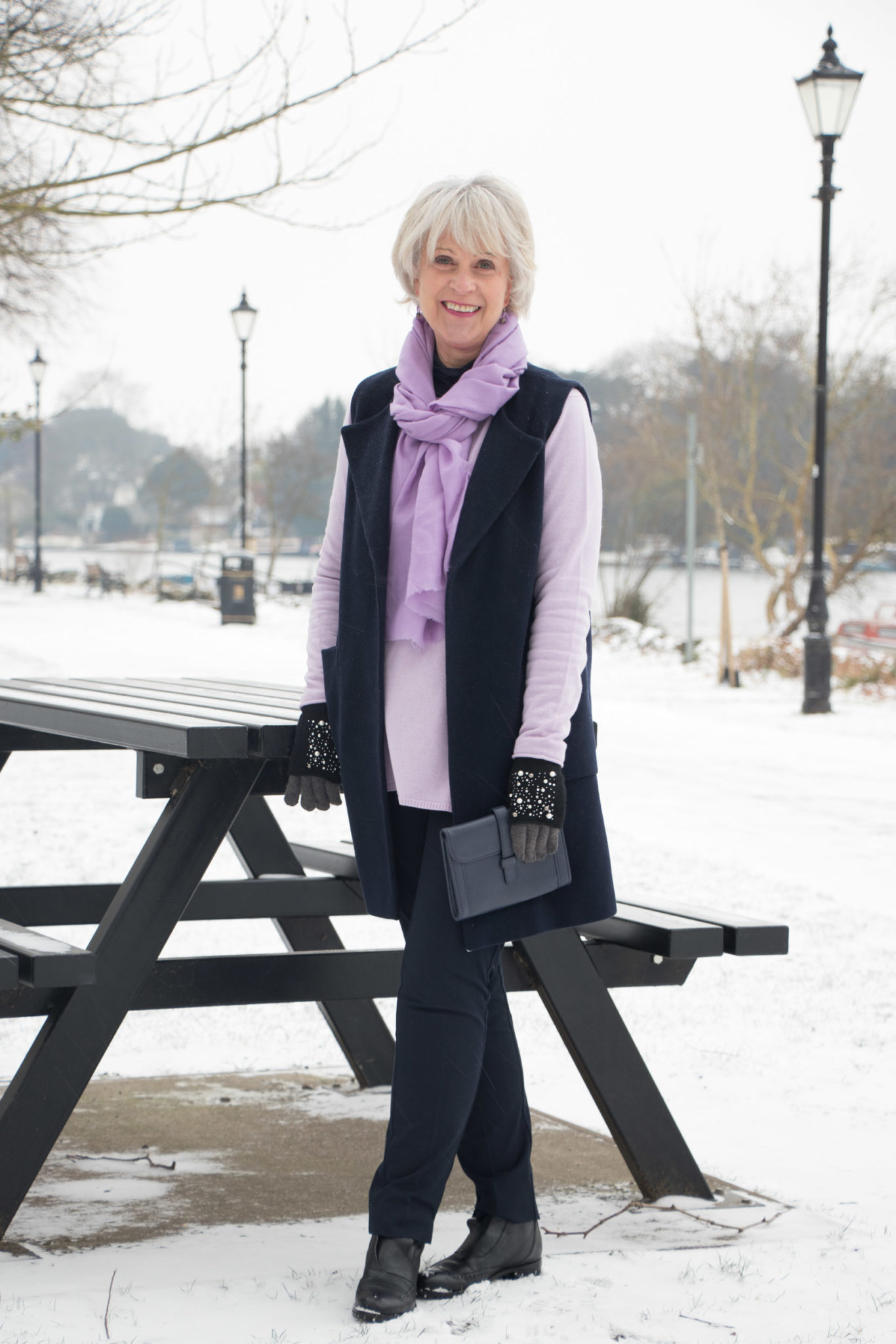 Lilac is the colour of the season. I have toned my favourite lilac sweater with navy for a more subtle approach to the pastel trend? At this time of year pastels can look great worn with your strong neutrals. In the photo above I have teamed my sweater and scarf with a navy sleeveless coat and navy trousers. In my opinion, this grounds the pastels and is a practical approach for our busy lifestyles.
The lilac sweater I am wearing above is from H&M (now sold out) similar at WoolOvers (US link). For extra warmth, I have added a sleeveless wool coat in navy, several seasons old. Finally a pair of navy cotton blend four-way stretch trousers by MarksandSpencer (US link).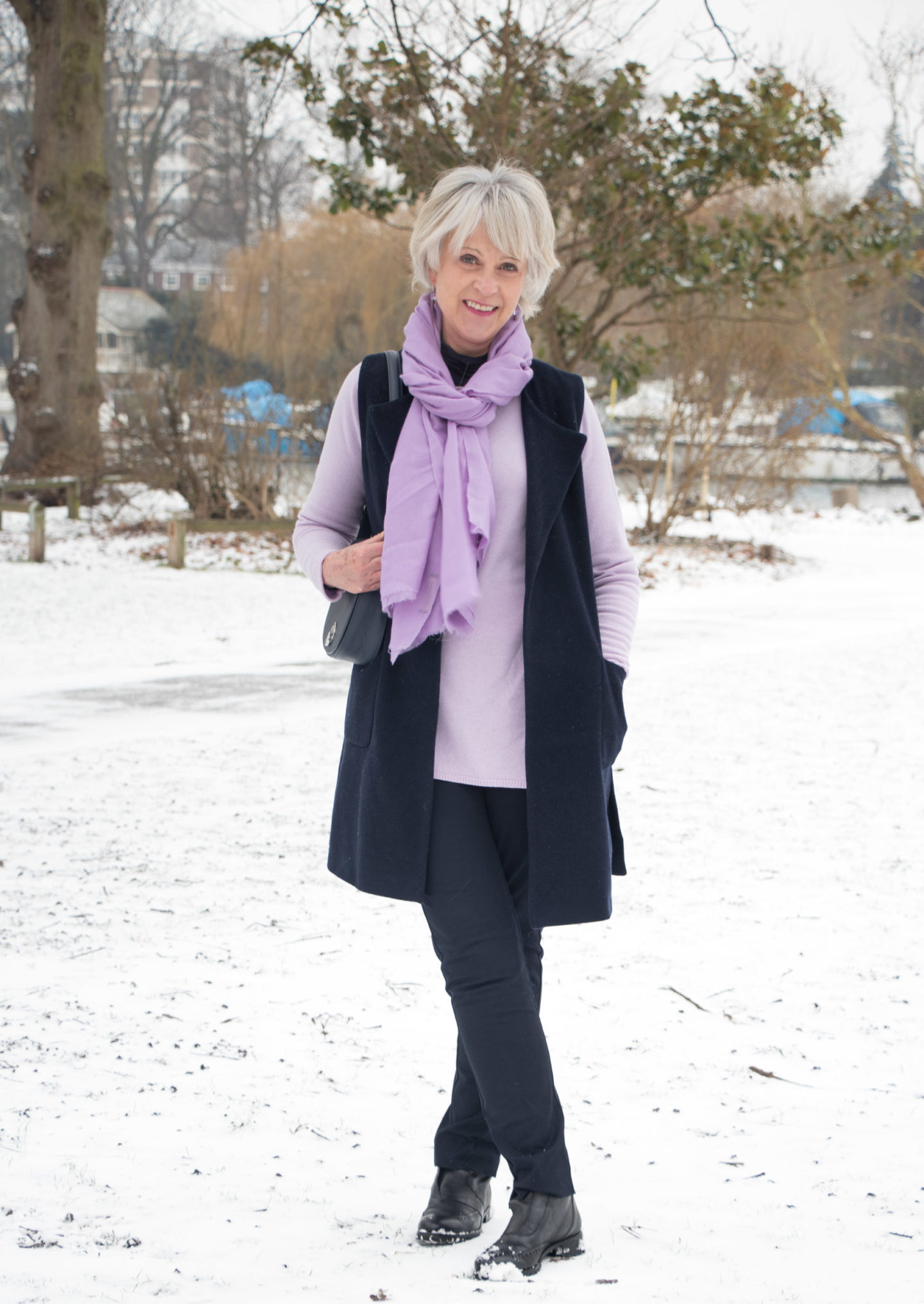 You could equally well play with a camel/tan/brown combination teamed with the mustards and yellows.
You may not be a fan of pastels and feel that they don't suit you and tend to give your complexion a washed out look. In this case, you could add an accessory in one of the new Spring pastel colours. Maybe choose one of the new mini cross-over handbags.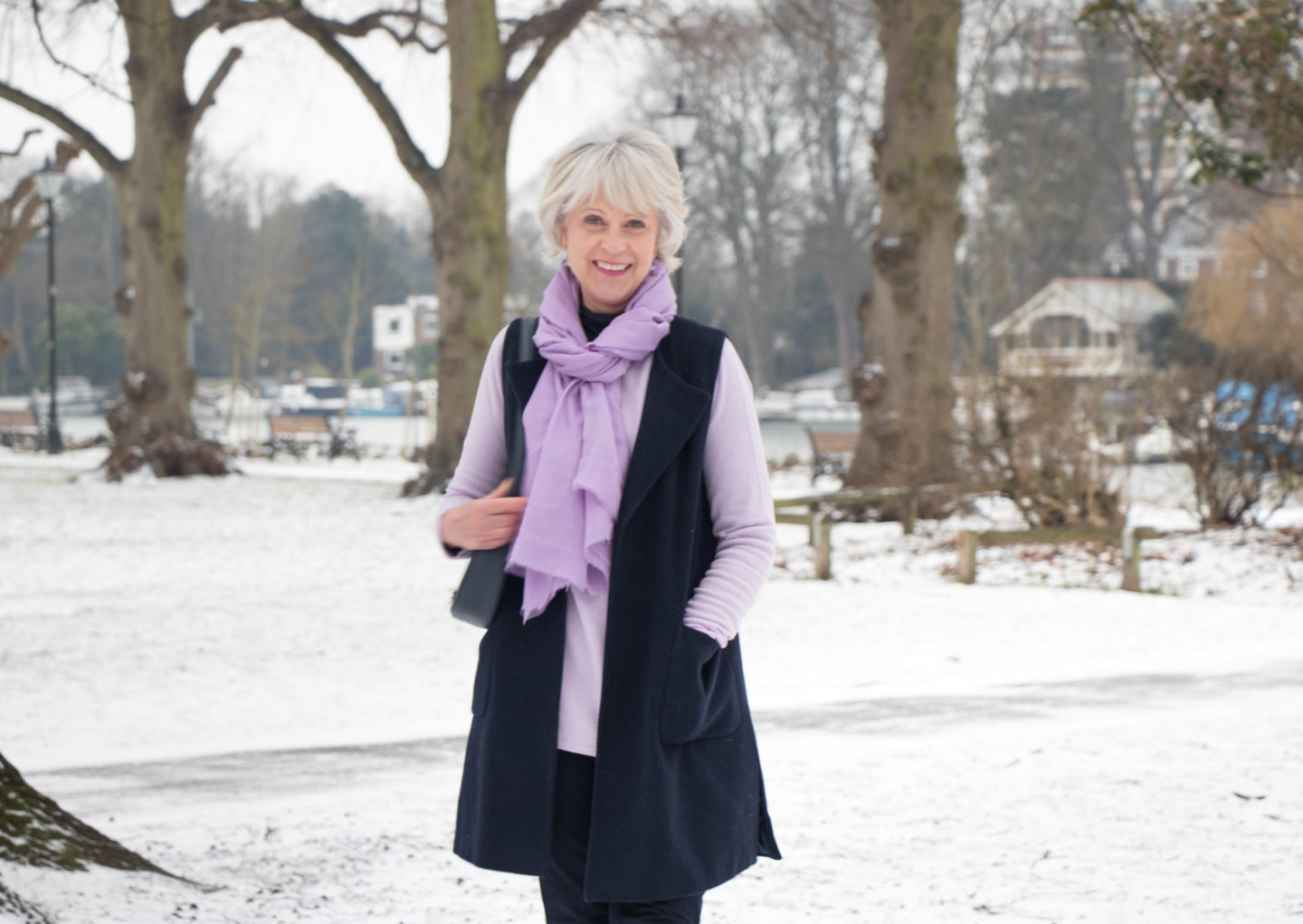 If you buy pastels now when there is plenty of choice in the shops they will look stunning during the summer months teamed with white or light beige.
I have already taken my own advice and purchased a bright blue pastel raincoat. See how I
style it here.
Photographs were taken by Laura Hines in Kingston London. Follow her
Instagram.