Green is back in fashion and you will find a variety of shades in the shops this season. I have not worn green for many years. When I was younger it was a colour I used to wear a lot as I have green eyes. Last year I did buy a green velvet jacket which I love. This year I will be investing in more green.
Green is a combination of blue and yellow and therefore can fall into the cool or warm colour spectrum. The sweater I am wearing above is what I would call a mid-green and slightly on the cooler side. It is a colour with many associations from nature and health to illness and poisonous plants.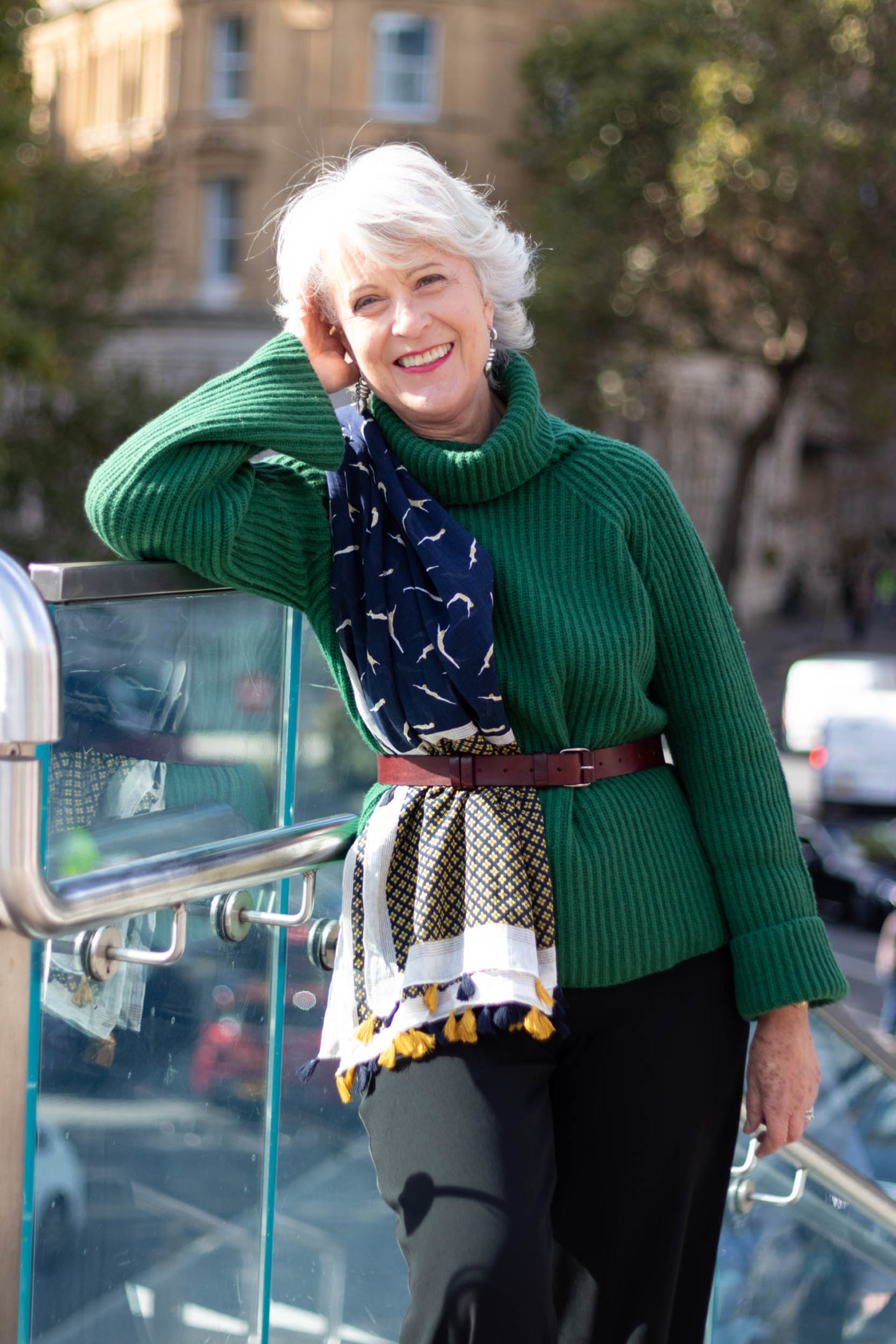 Green teams well with navy and yellow as shown in the photo above. It can also work well with red.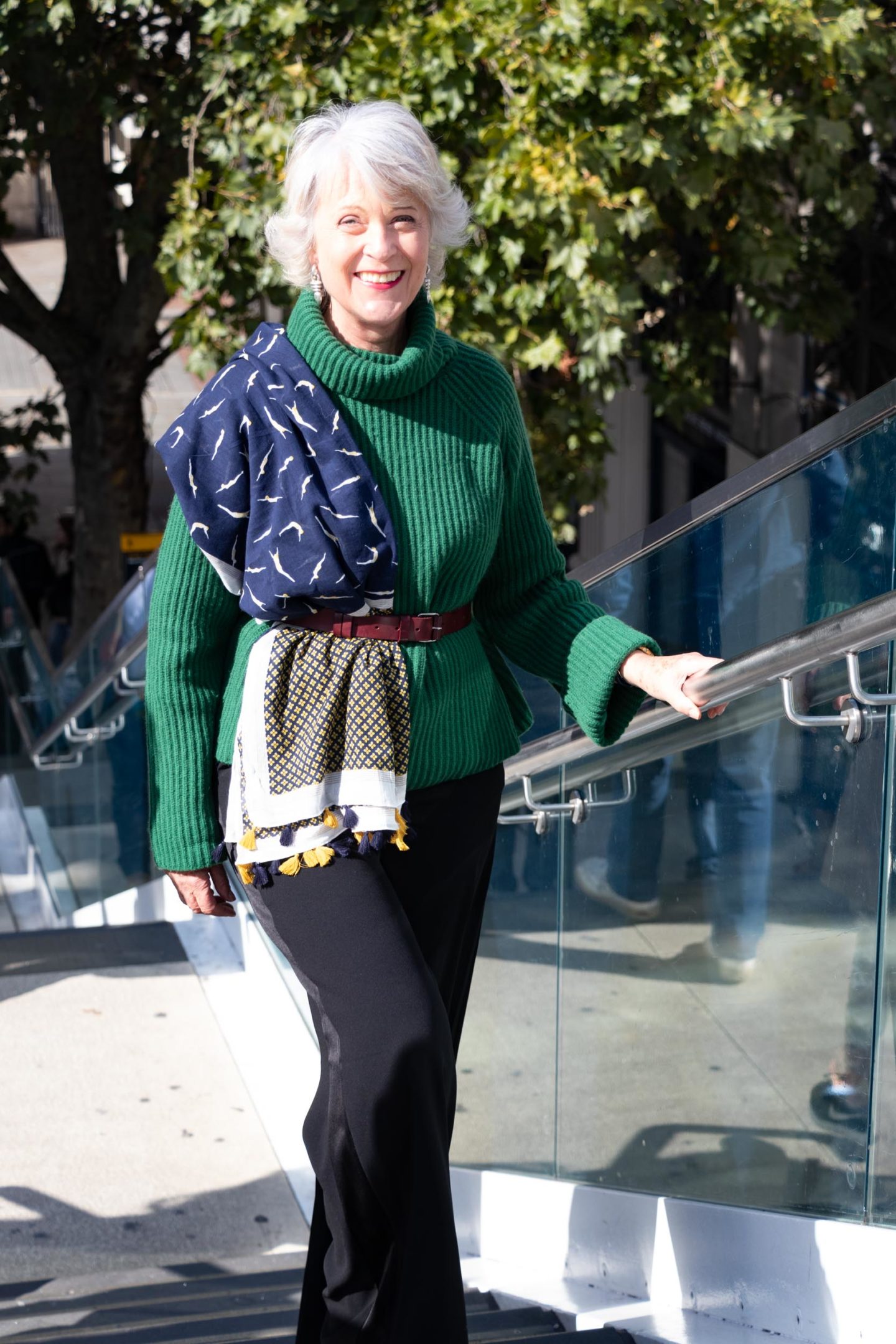 By adding an unusual print scarf to a simple outfit you can personalise the look and make it your own. Scarf available from Chicatanyage shop.
Green is back in fashion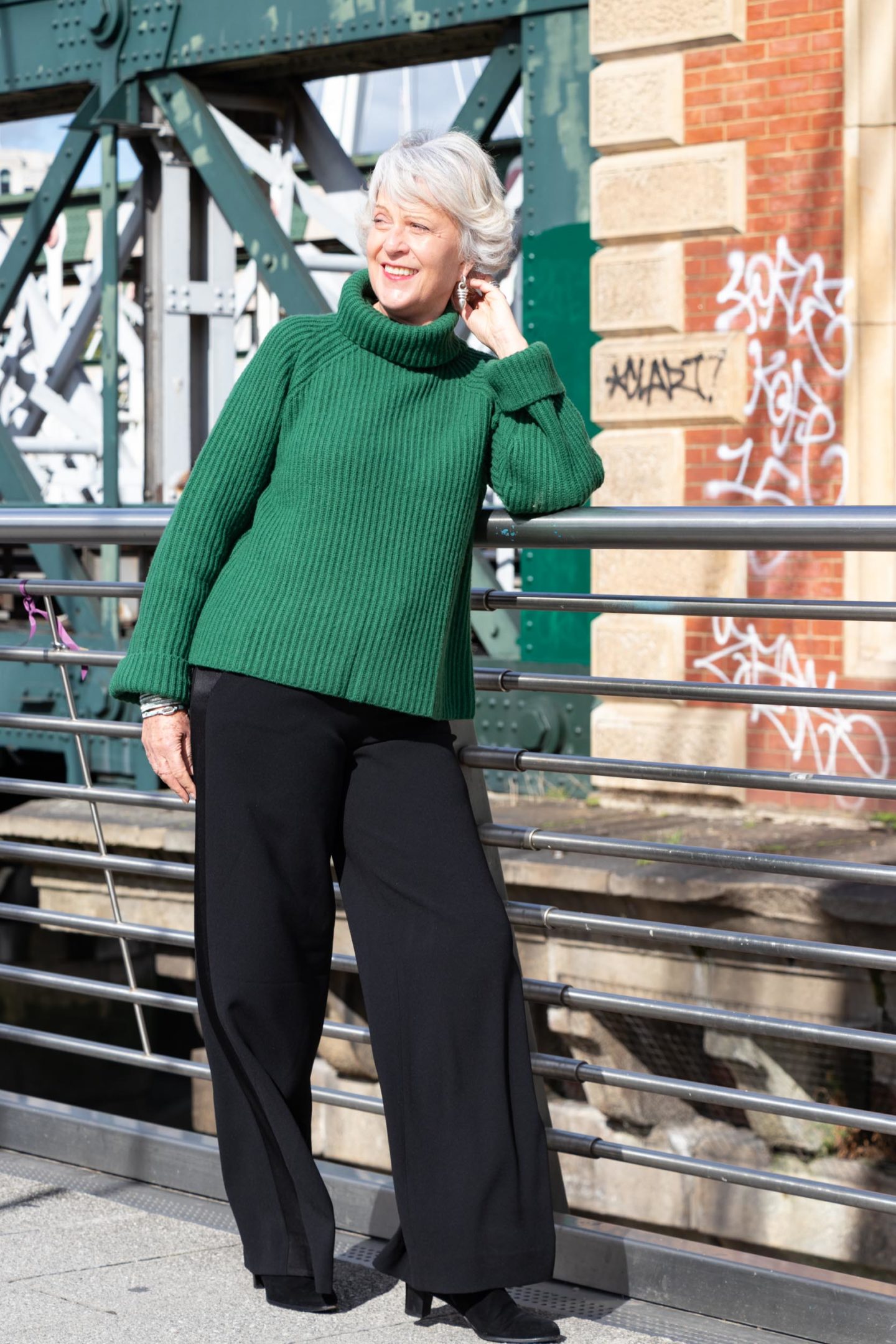 My green sweater is by WinserLondon. Wide leg trousers also WinserLondon.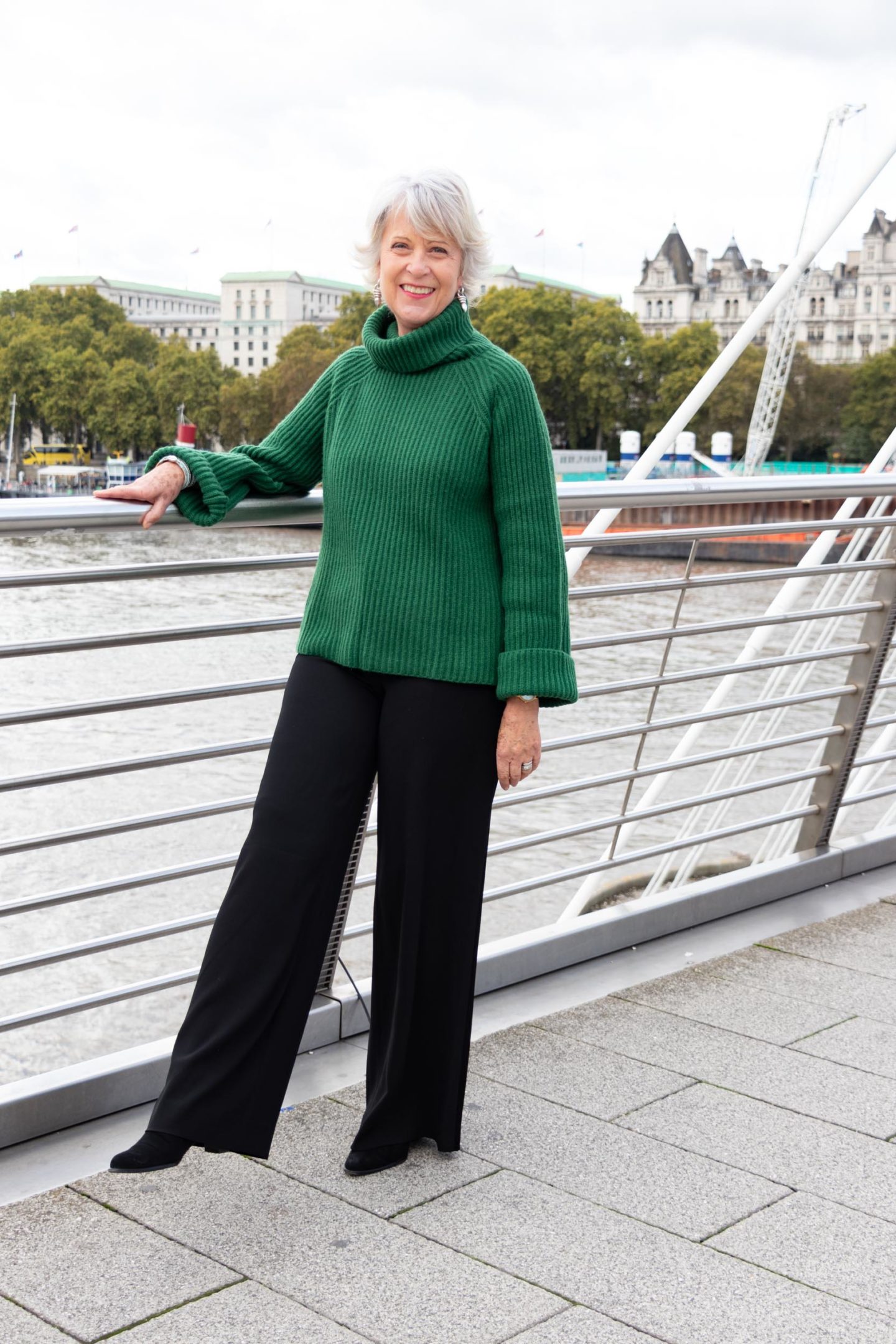 I will be wearing my green velvet blazer from Hush again this year. However this season I will be combining it with my pinks and purples to create some interesting colour combination,
What is your opinion of green. Will you be wearing it this season and if so what tone do you prefer?
Disclaimer: The sweater and trousers that I am wearing in the photos were borrowed from Winser London and returned.
Green sweaters:
Green coats:
Green dresses:
A touch of green:
The photographs were taken by Laura Hines. Follow her on Instagram