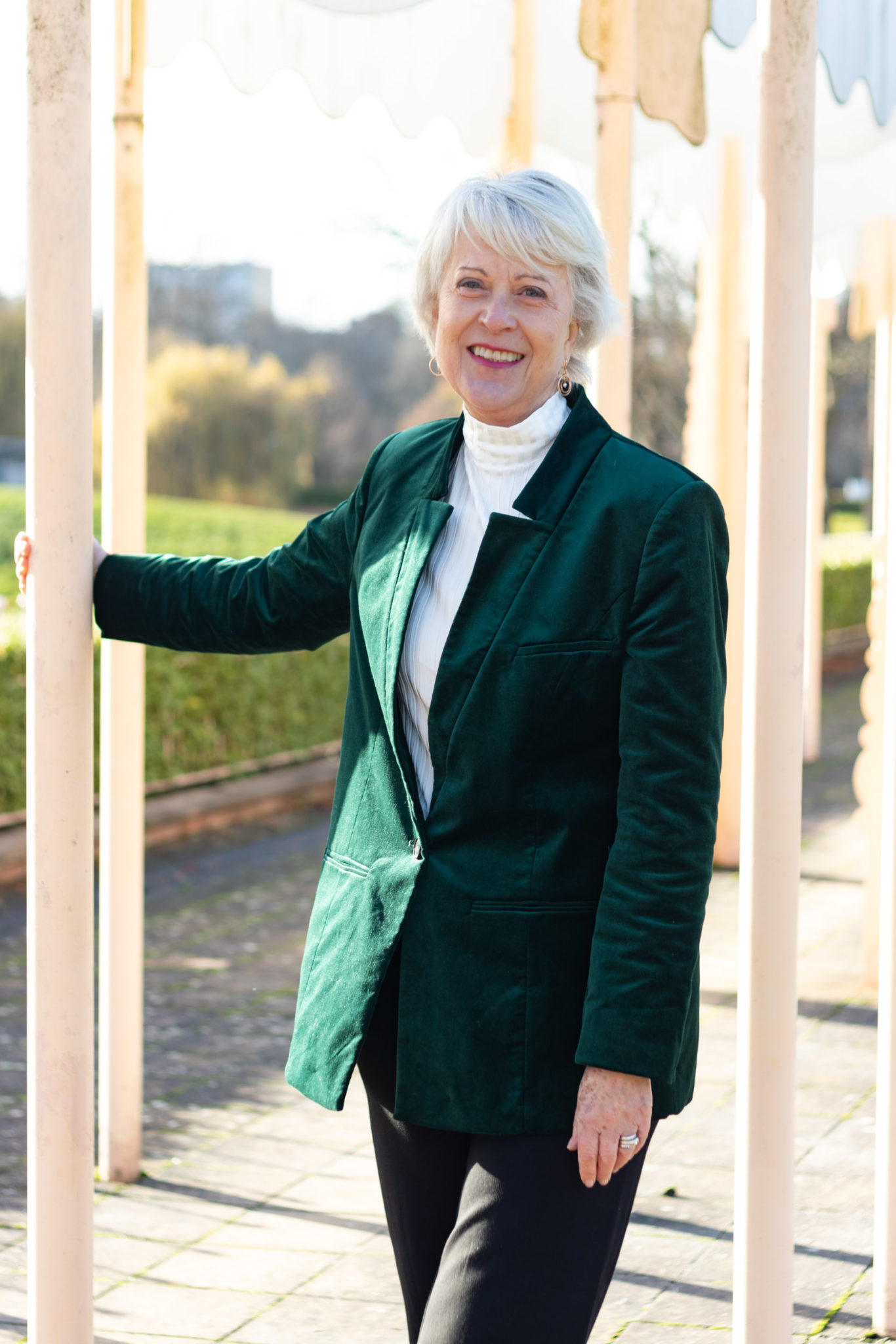 This sumptuous green velvet jacket from Hush (reduced from £129 to £105) is one of my major purchases this season. I am extremely happy with it. It can be dressed down with jeans and a sweater during the day and dressed up with a pair of statement earrings for the evening.
Green used to be one of my favourite colours when I had golden blonde hair. I have not worn it for many years, probably because I was not able to find a flattering shade till now. Greens with a yellow undertone do not work for me.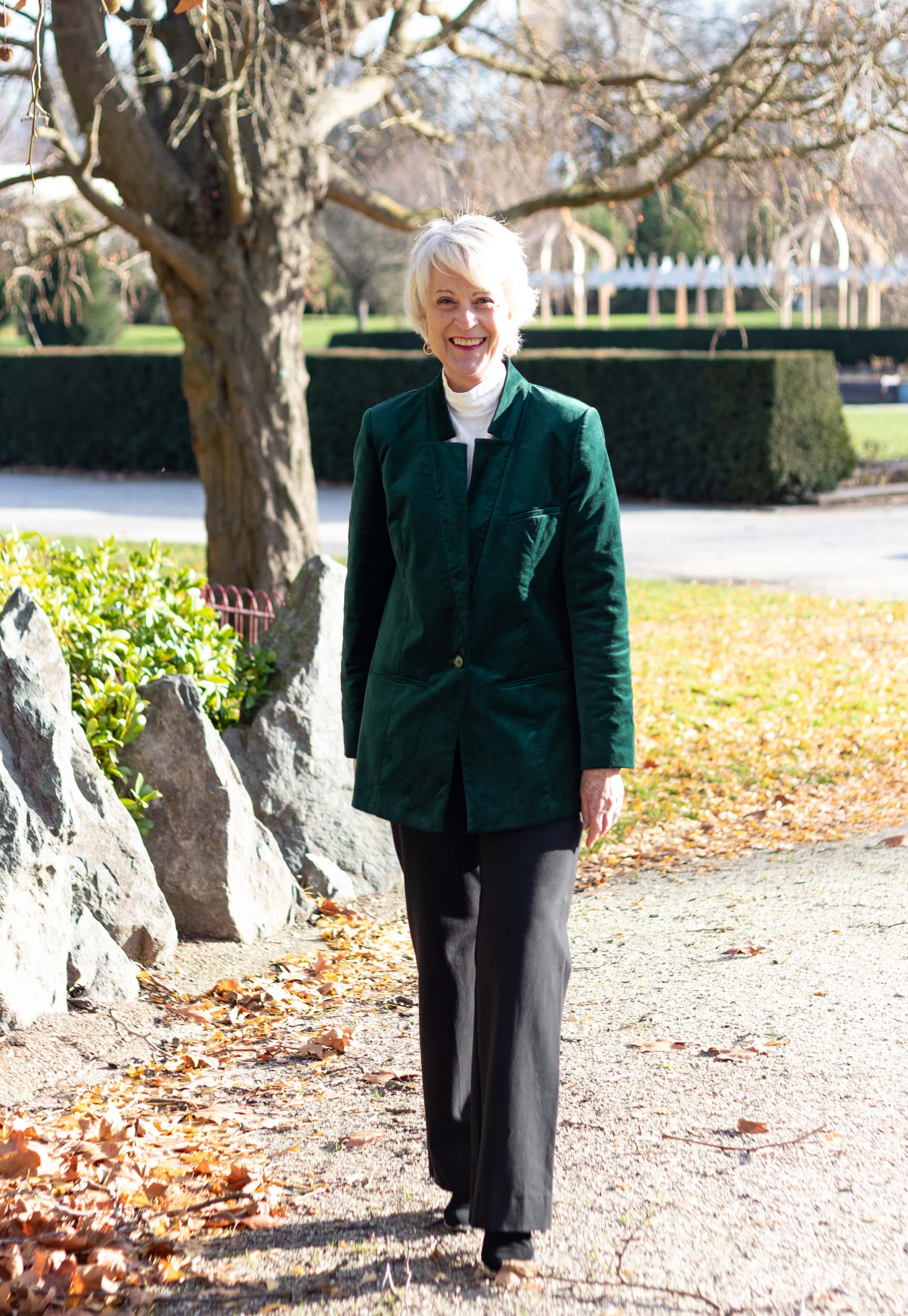 I have teamed my jacket with a pair of wide-leg black trousers, several years old. After many years of wearing slim or skinner trousers this season I am preferring straight or wider cut styles. I am finding them more flattering on my wider hipped figure. I can still wear my narrow trousers provided I wear a long and preferably trapeze style top over them, however, I feel more comfortable in the slightly wider cut.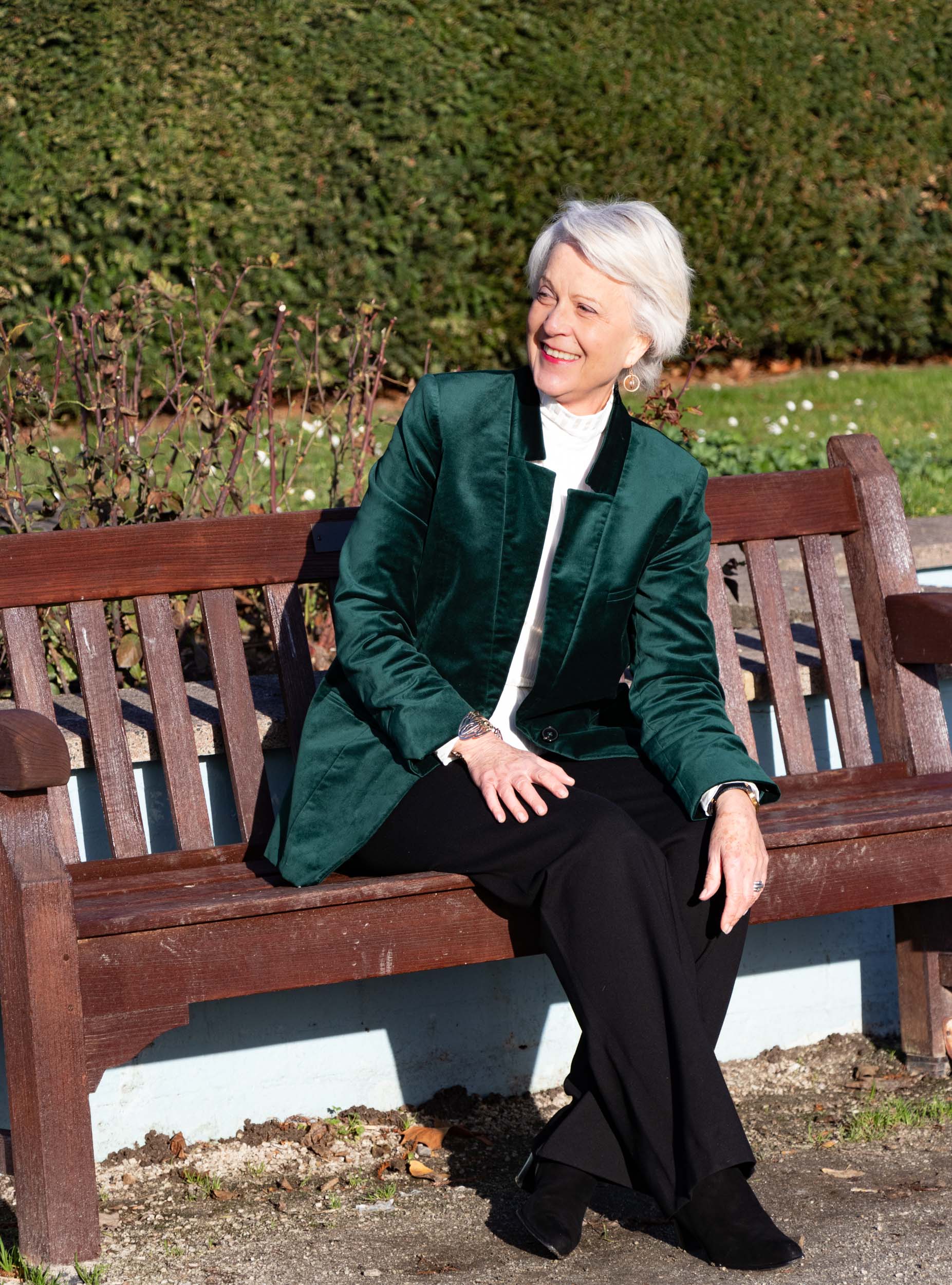 Underneath the jacket, I am wearing a cream roll neck sweater from MeandEm (a couple of years old). They have an even better one this season which has a detachable roll neck.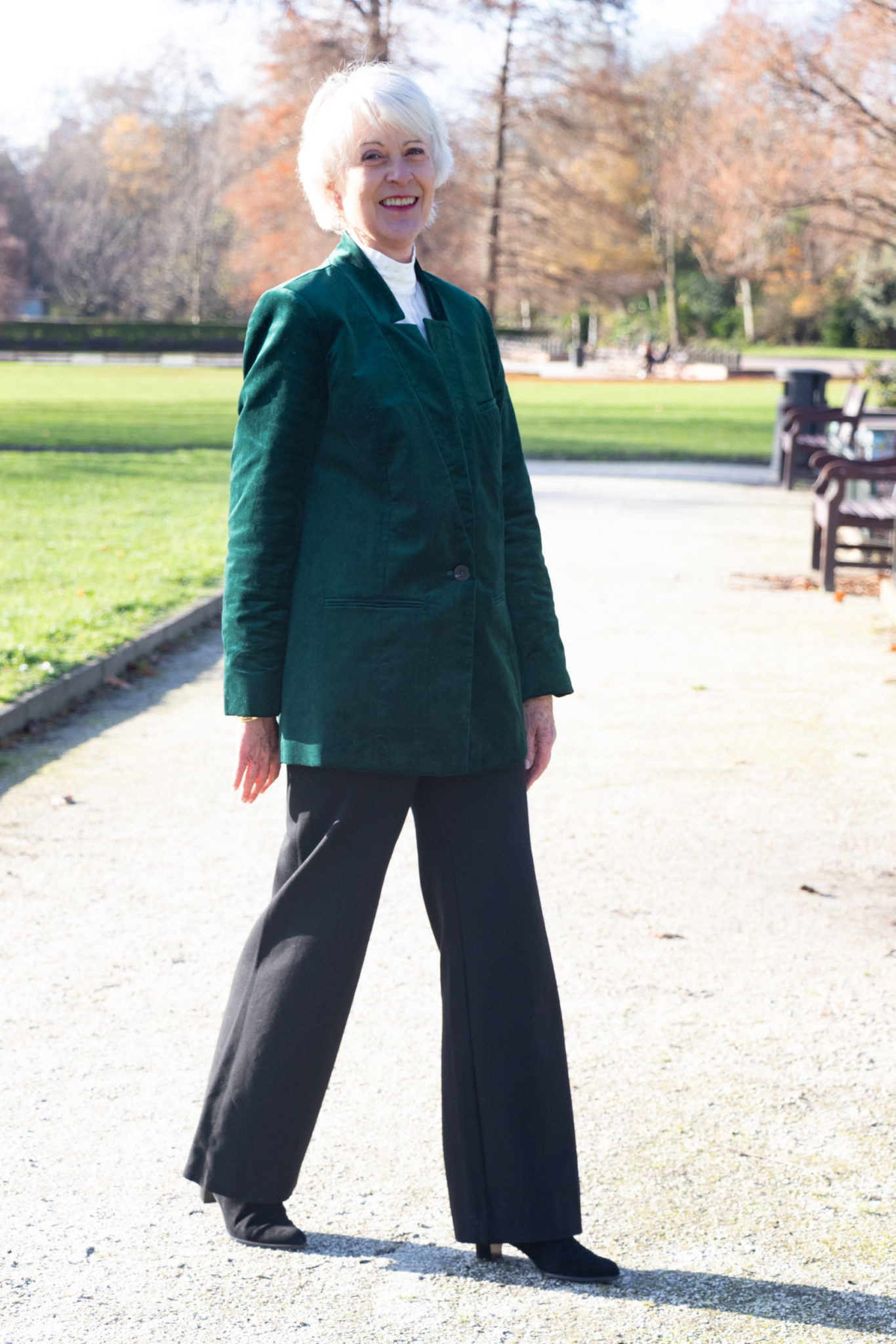 This jacket will be coming with me to Paris this Thursday. I will be swapping the cream roll neck I am wearing here for my Heattech off-white polo top,(US link) as it can be very cold in Paris at this time of year.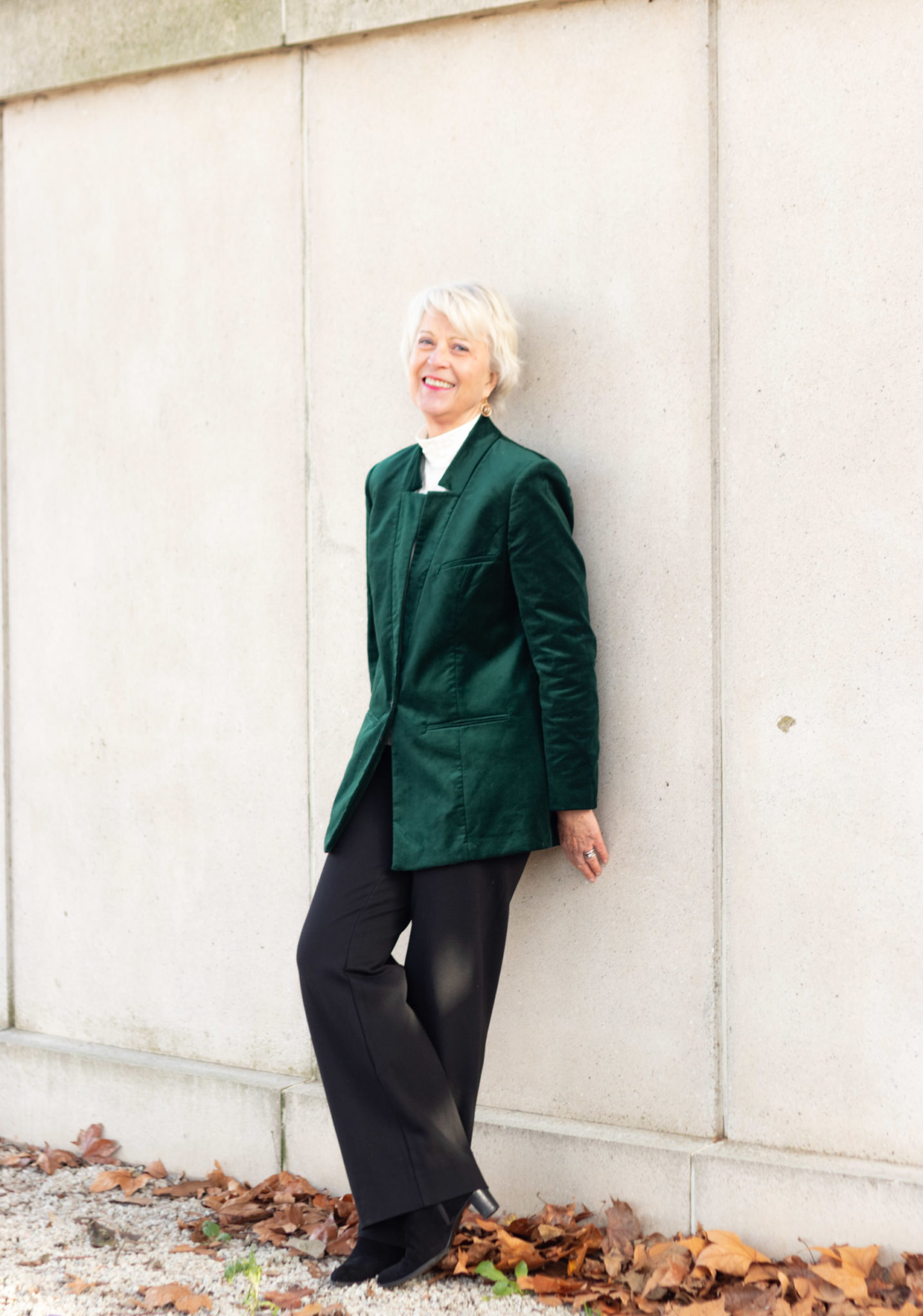 Alternative velvet jackets you might like:
Photos were taken by Laura Hines at Battersea Park.
I am off to Paris this Thursday for two days. You can follow my adventures on Instagram.