My recent blog posts have been all about mixing colours and patterns so today I thought I would show a simple neutral everyday look consisting of a pair of beige ankle-length trousers and a loose white short-sleeve cotton shirt. I think that it shows some resemblance to what has been referred to as the "coastal granny look". The photos were taken in Troyes, one of our favourite places to spend the night on our way back from Grimaud to the UK.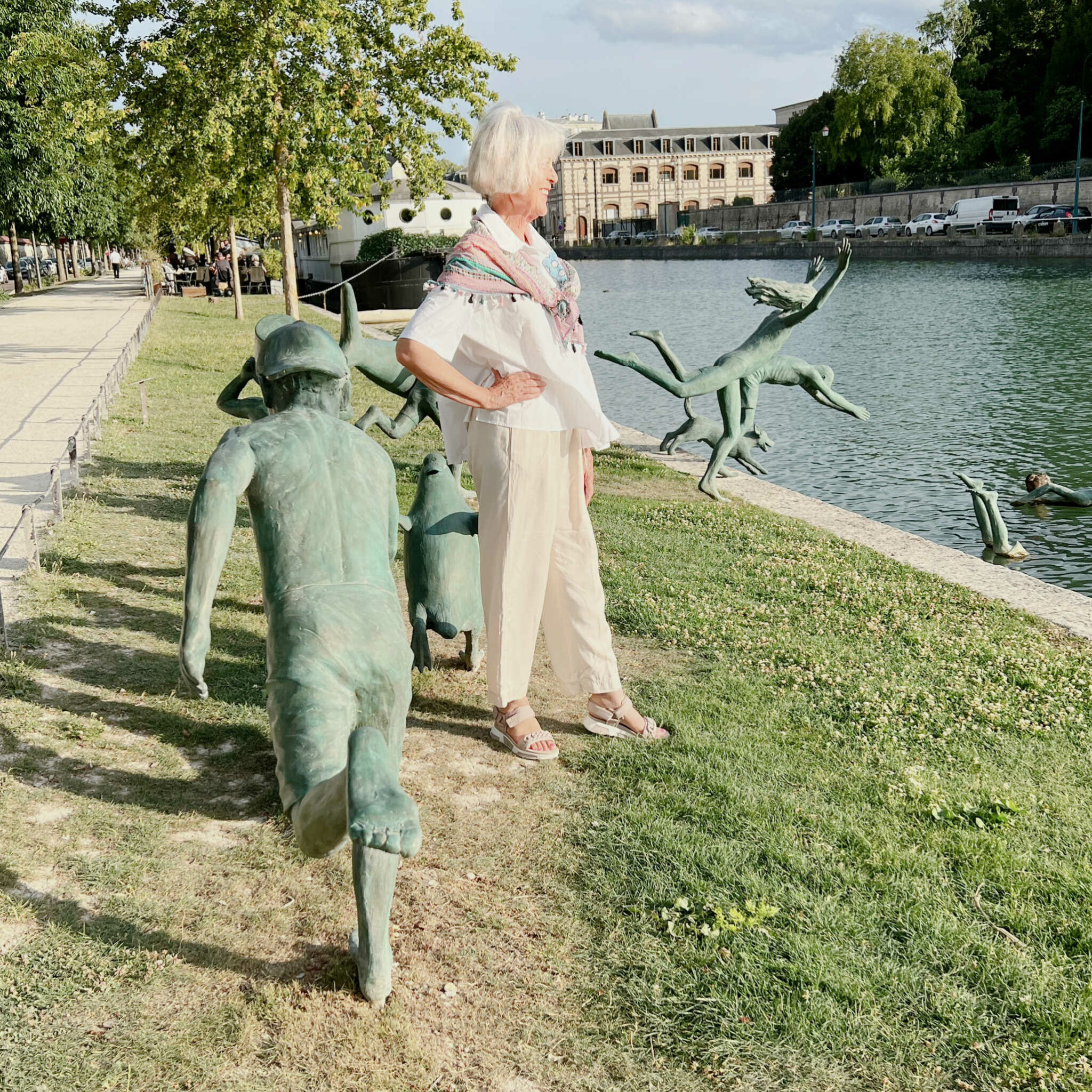 The trousers are a few years old originally from Arket. They still have a good range of similar beige trousers. The white shirt again a few years old from Cos. Cos, in my opinion, offers some of the best cotton shirts currently on the market.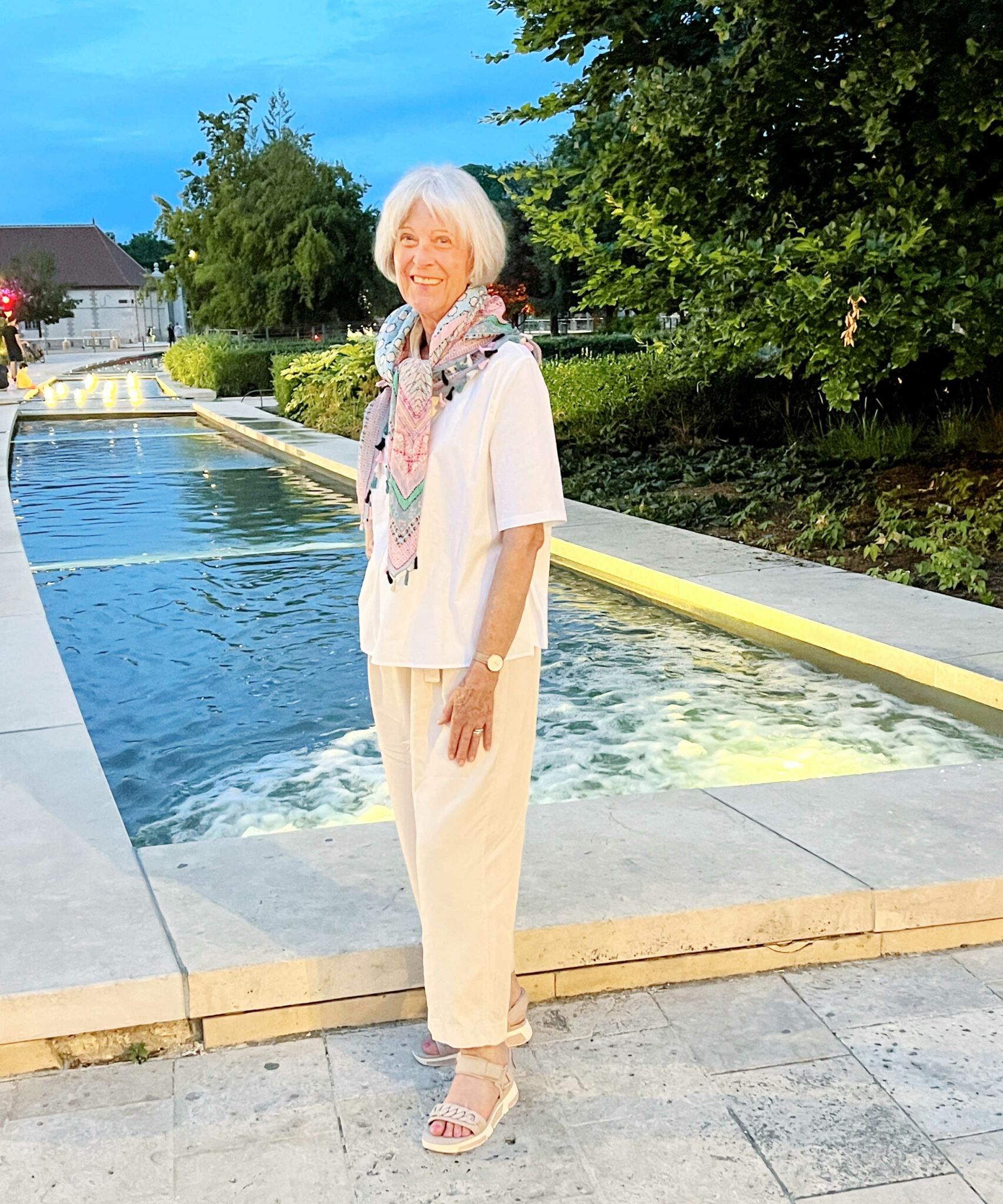 A simple everyday neutral look:
Selection of beige trousers:
My sandals are from FilFlop—this year's version. My scarf is from St.Tropez market.
We stayed overnight at LaMaisonM and then had a delicious meal at Le Chat Noir restaurant.
Mr P. took the photo above at night in Troyes.