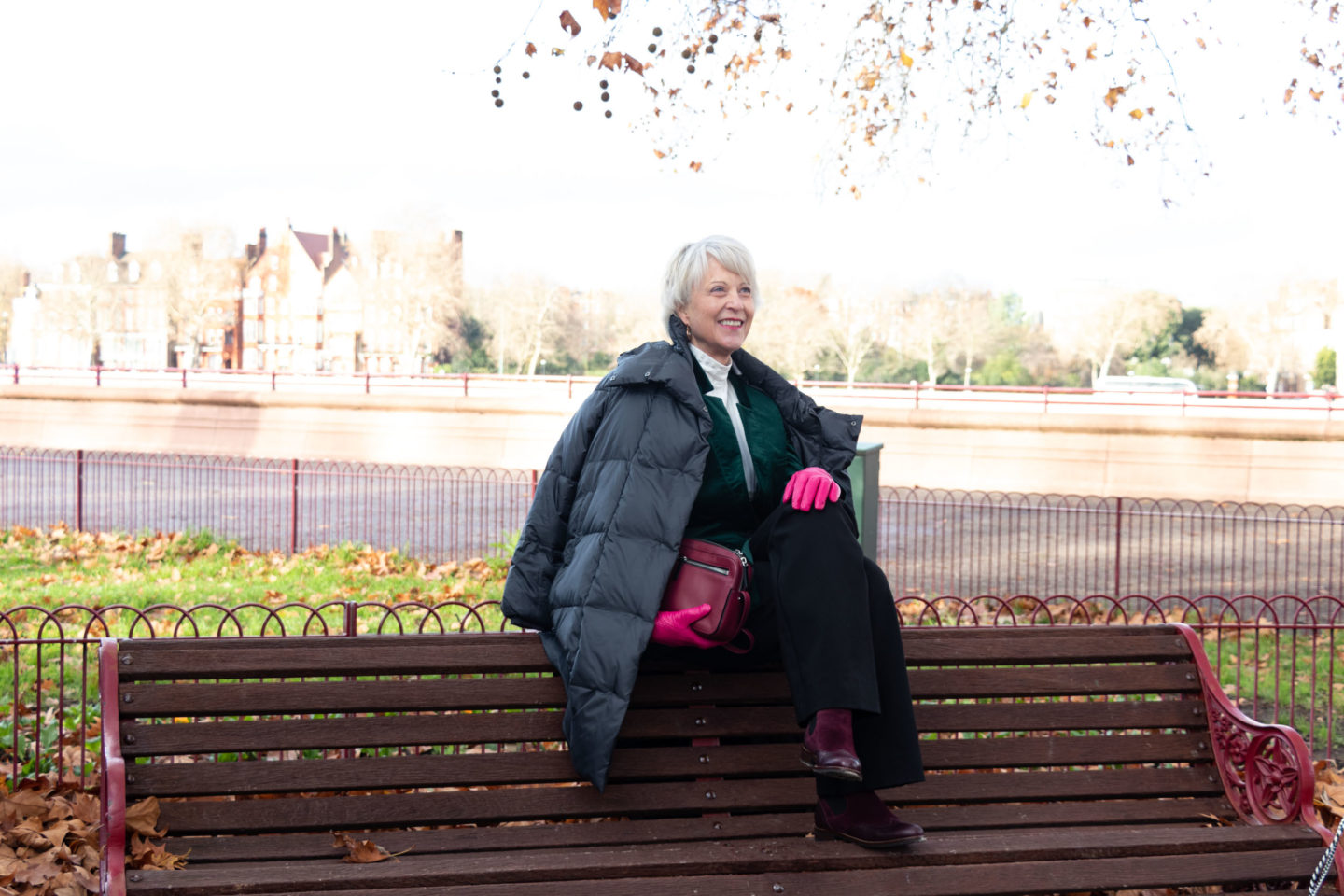 What would I do without my trusted cosy puffer coat? I find down/puffer coats the most practical and chic coats for winter. If you live in the northern hemisphere, as I do, we tend to have to put up with cold and often wet winters. When I am heading out of the door my instinctive reaction is to reach for my puffer. I like to buy mine large enough, often choosing a size up from my normal size, so that I can wear it over a jacket and chunky sweater.
A few years ago the only puffer coats/jackets that were available tended to make us look a bit like the Michelin tyre man. Not a very chic style. However these days most puffers are lightweight and styles range from oversize (a look best worn if you are tall) to the more tailored variety.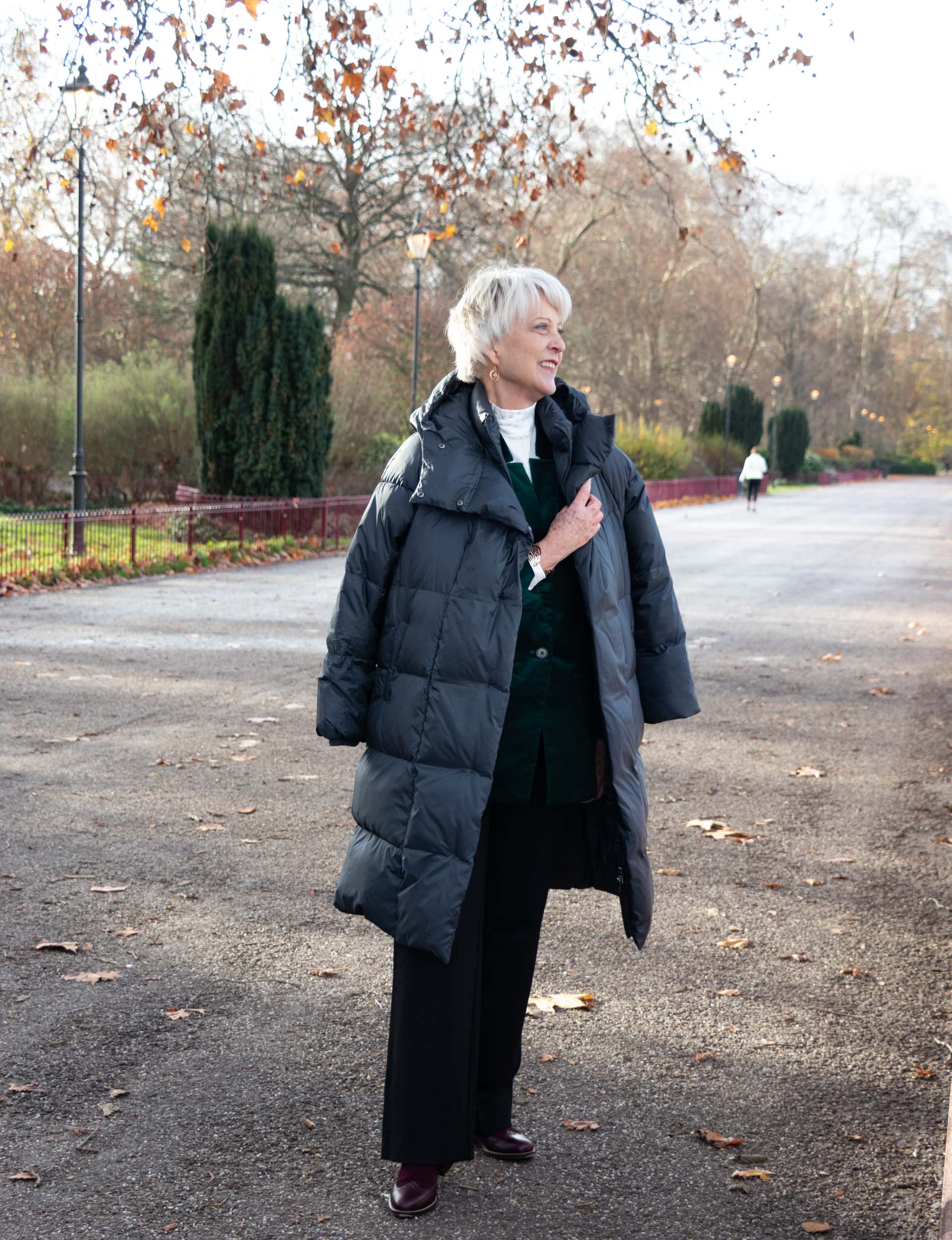 I am wearing my dark grey puffa from Gerard Darel, that I originally bought in France. It is a classic style and many brands such as Hobbs and Nordstrom offer similar styles. The best lightweight down coats, jackets and waistcoats are available at Uniqlo. They are ideal for travel as you can squash them down and they fit into their own small bags.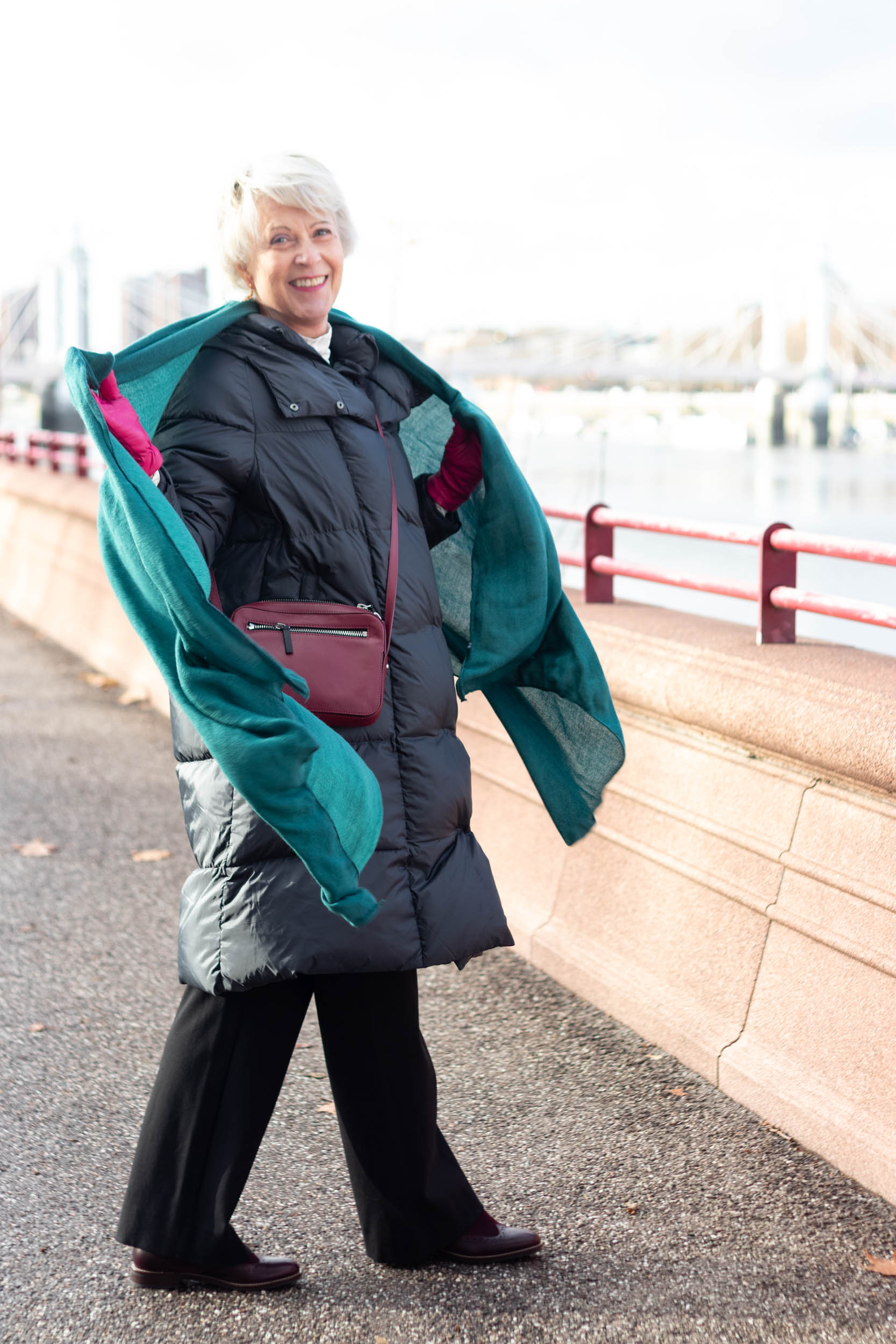 I could not resist adding one of my St.Tropez scarves/shawls to give a touch of colour to my outfit. It also helps to keep my neck warm and cosy. My burgundy bag is from Jaeger similar here. My burgundy/suede ankle boots are from John Lewis & Partners.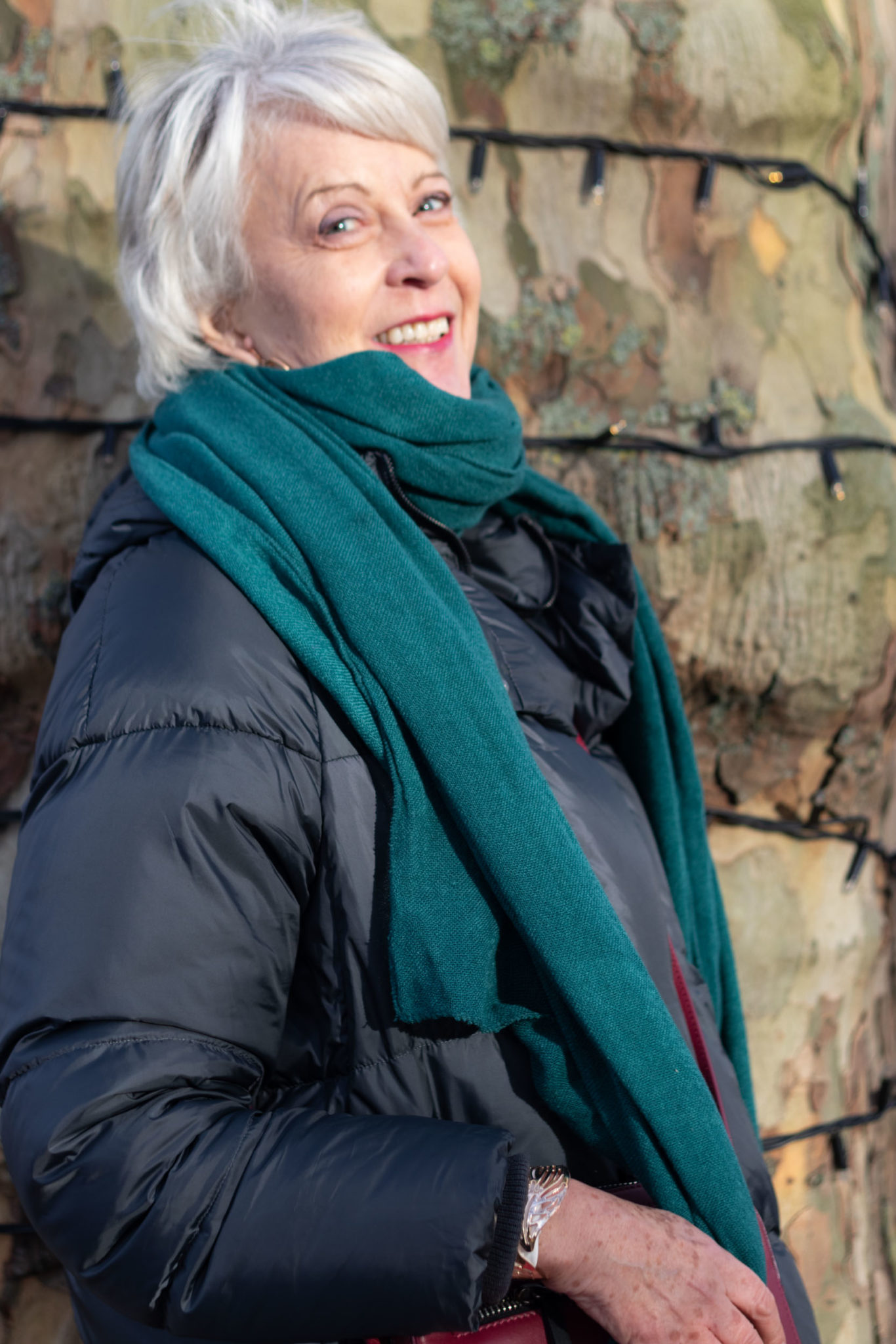 Nordstrom has an excellent selection of puffer coats and jackets. You can also find good ones at Lands'End, John Lewis & Partners, marksandspencer. Uniqlo has practical packable ones.
Puffer coats you might like:
PS. Some of my favourite brands are already on sale:-
MeandEm – I find them great for tops and knitwear.
Hopefashionuk Sale preview. Many of their party wear is included.
Photos were taken by Laura Hines at Battersea Park.
You can follow my adventures in Paris on my Instagram.