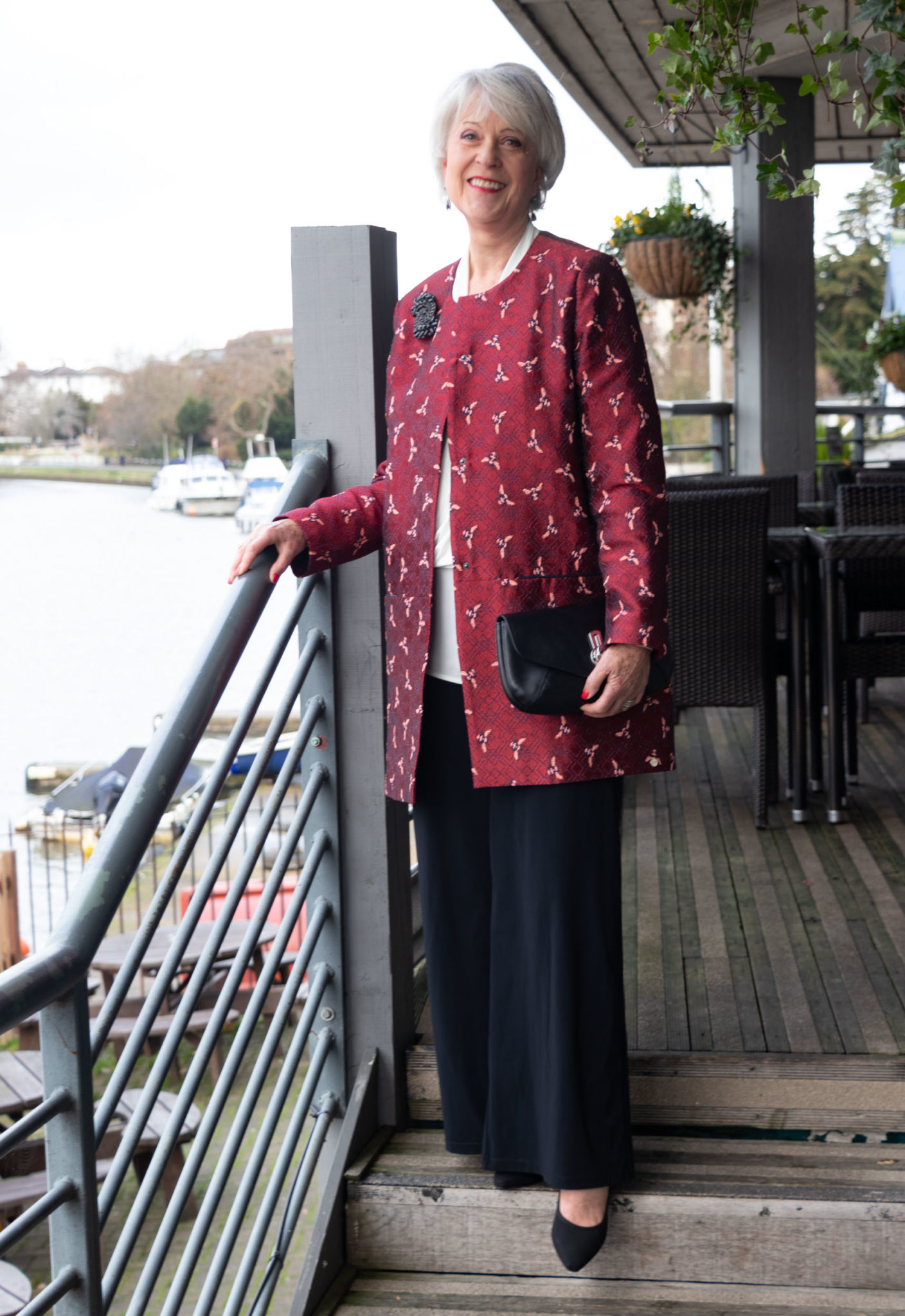 I have found this season on the high street quite challenging to find styles that are up to date and still suitable for us mature women. I have tried to focus on those brands that really understand our desire to continue to look chic and elegant and at the same time feel comfortable in the clothes that we wear.
The philosophy of this blog is to assist you in curating a wardrobe that reflects your personality and suits your lifestyle. We often favour longer sleeves and dress lengths that cover our knees. Clothes that flatter.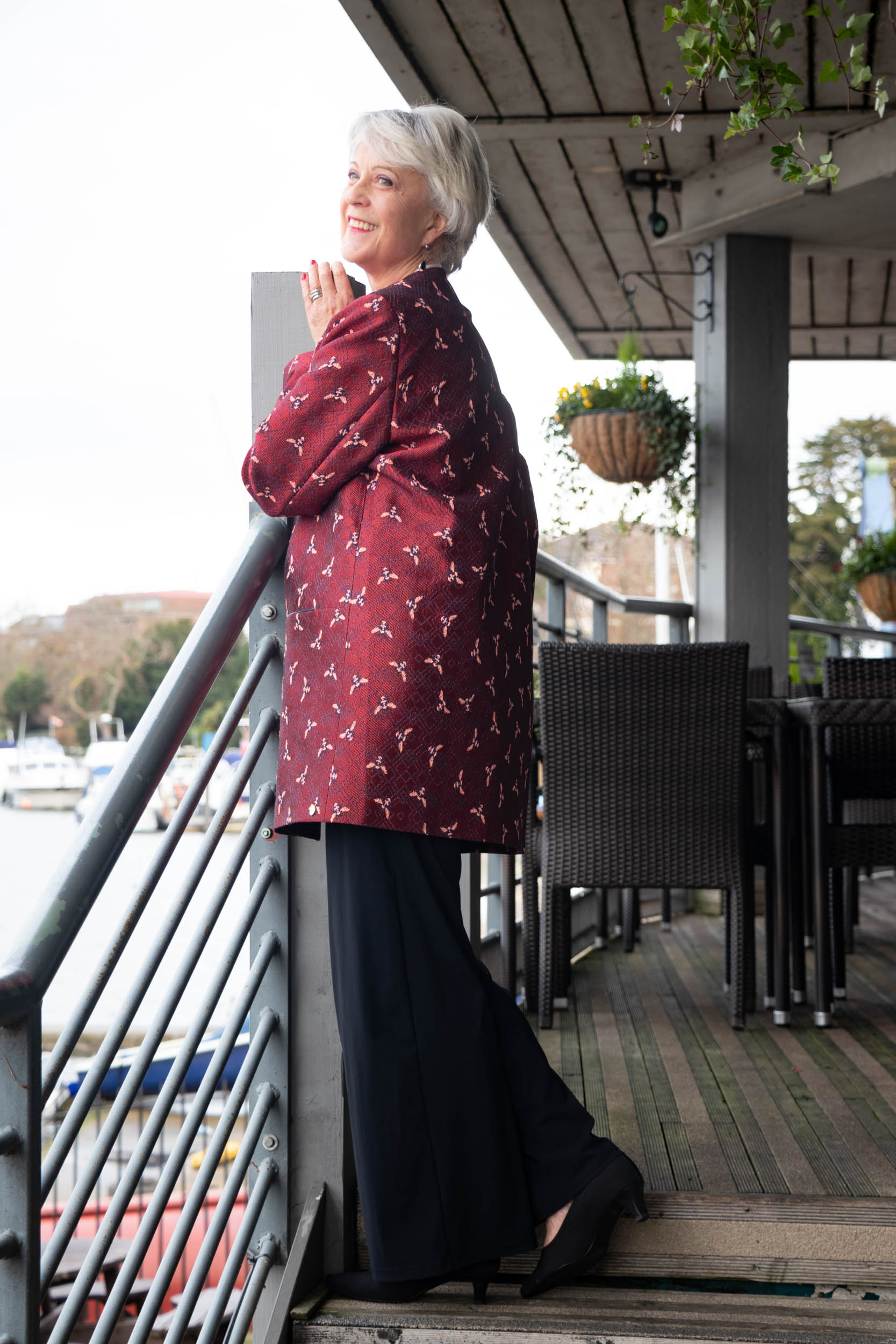 I also try to support Brands started by entrepreneurial women. So I was thrilled to attend a pop-up shop in central London organised by Jacynth Bassett, owner and founder of Bias-Cut.com. She is only in her twenties yet she is a champion of the older woman. You can read about how and why she started her online shop here.
I was so inspired as I rummaged through the clothes racks and tried on quite a few of their unique pieces. Their unusual bags and quirky jewellery also caught my eye.
I found it difficult to choose but finally plumped for this gorgeous Bee red jacket. Ideal for the festive season. (They ship internationally and offer next day delivery).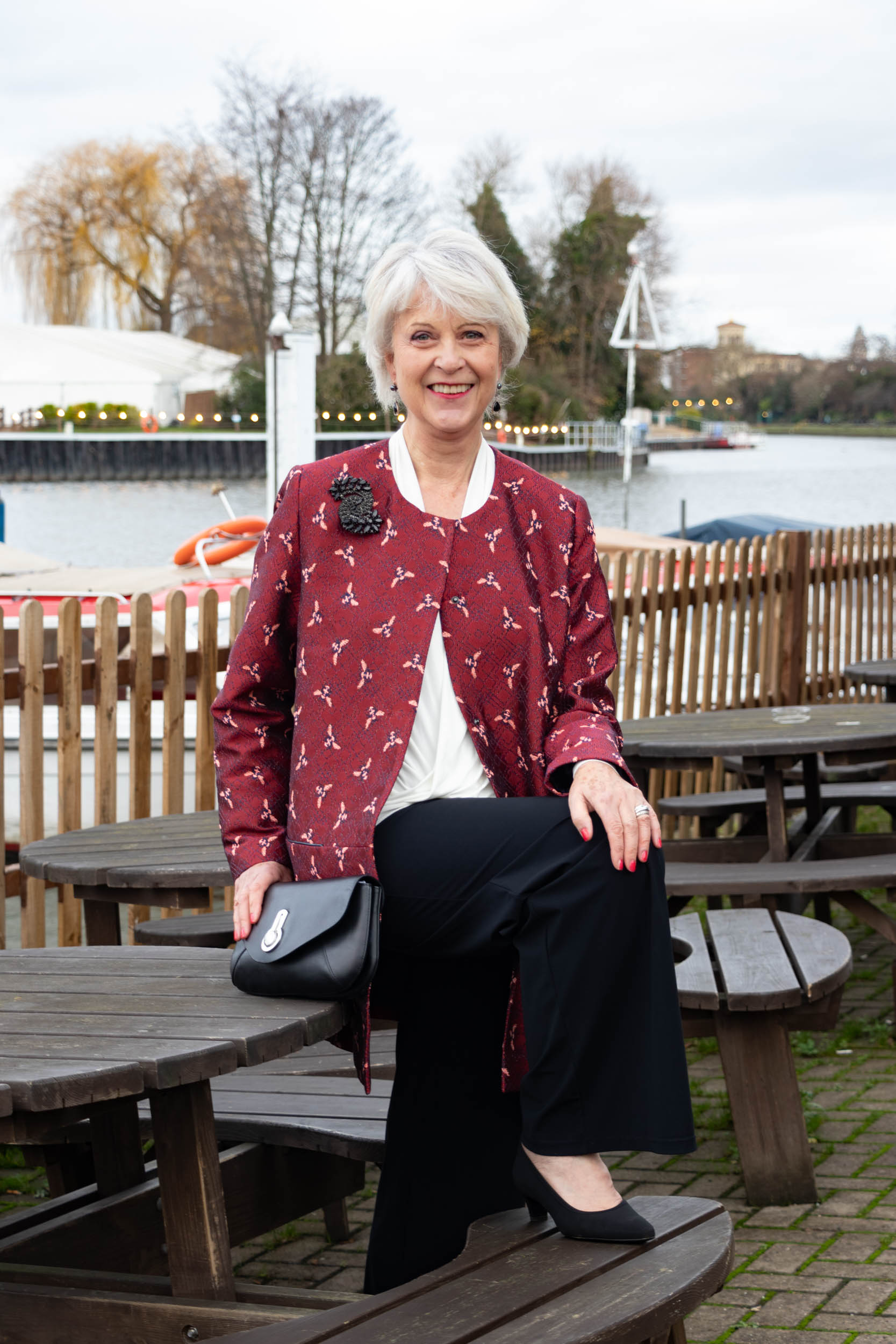 The-Bias-Cut.com know their customers and they continue to listen to them. This is a contemporary fashion website that dresses women over 50. Here you will find classic styles with a twist alongside some playful pieces. They really understand that our bodies often change as we get older and that there are a wide variety of body shapes. Whatever body shape you are The-Bias-Cut.com accommodates you.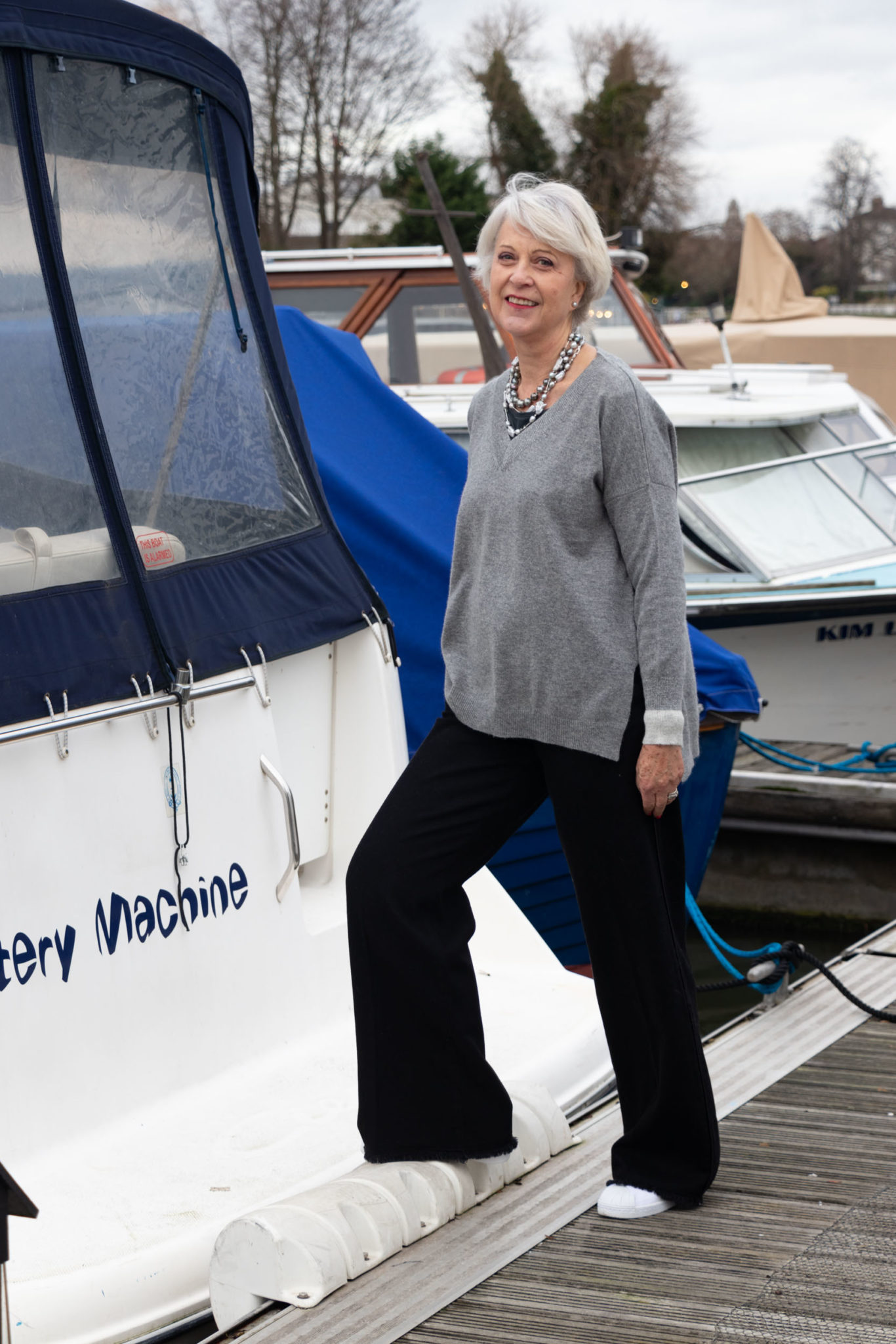 Jacynth has also recently introduced a cashmere knitwear range which is stunning. I finally selected the Mercury sparkle cashmere jumper.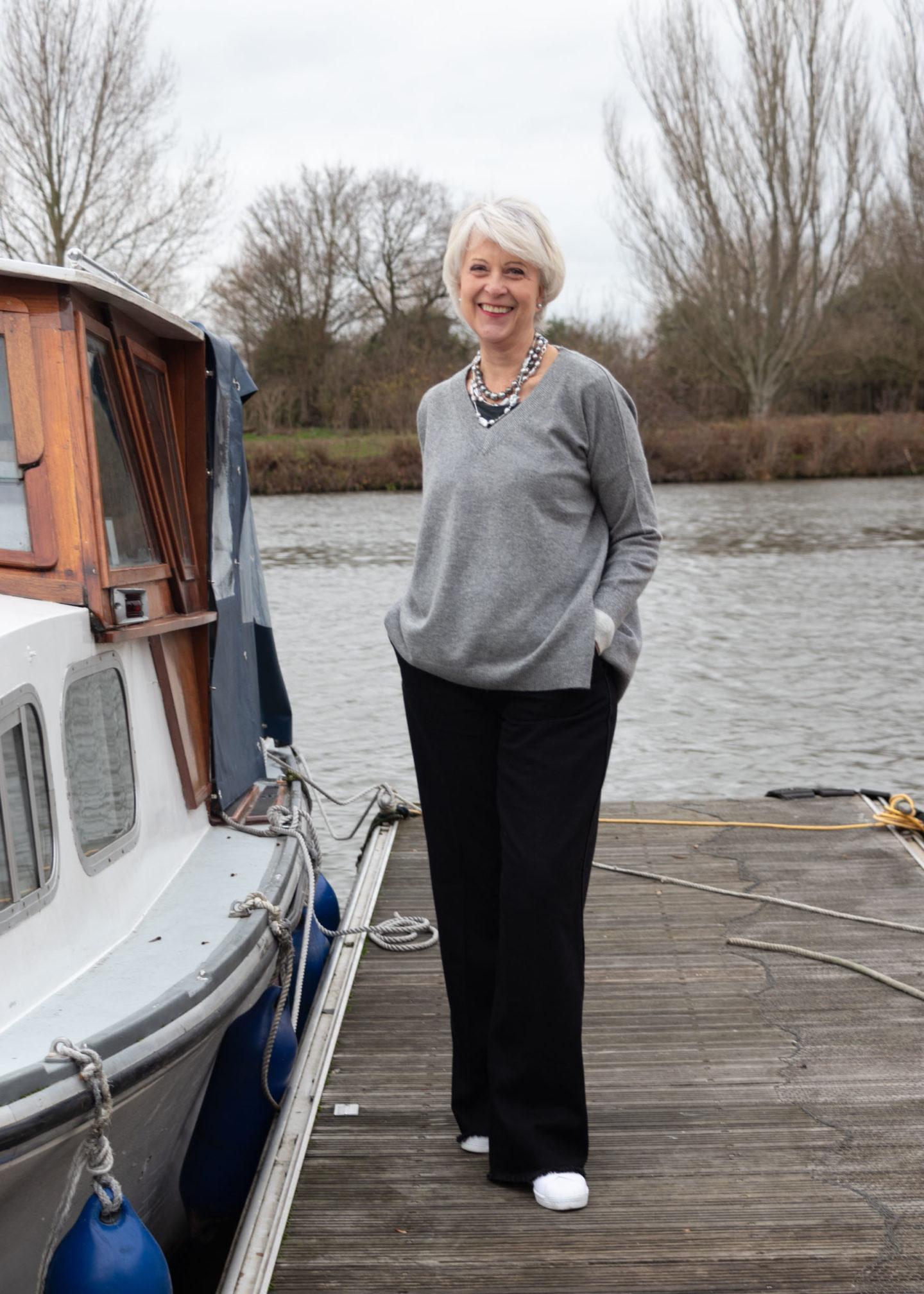 You can tailor your shop by clicking on the "tailor your shop" button and selecting your body shape, areas of your body you would like to conceal or celebrate. Finally, you can shop by occasion or colour. What a brilliant idea most of the hard work is done for you.
Their tagline is:
Welcome to Shopping With Attitude – Where Ageism Is Never In Style.
The Bias-cut.com is the first online boutique that truly celebrates style at every age.
Photos were taken by Laura Hines at The HartsBoatyard. PS. Have you ever locked everything including your car keys in your car? Well, I did on this occasion. The staff of the pub were very understanding. The barman lent me his mobile phone to call my husband who finally arrived to rescue me with my spare car keys. This time of year is so hectic and I think I am feeling a bit overstretched at the moment. I am looking forward to a rest in France in early January.
Paris trip update:
I had a great two day trip to Paris. I will be processing the photos shortly and hope to get a post up on Paris later this week
Disclaimer: The coat and cashmere sweater were borrowed for photographic purposes.