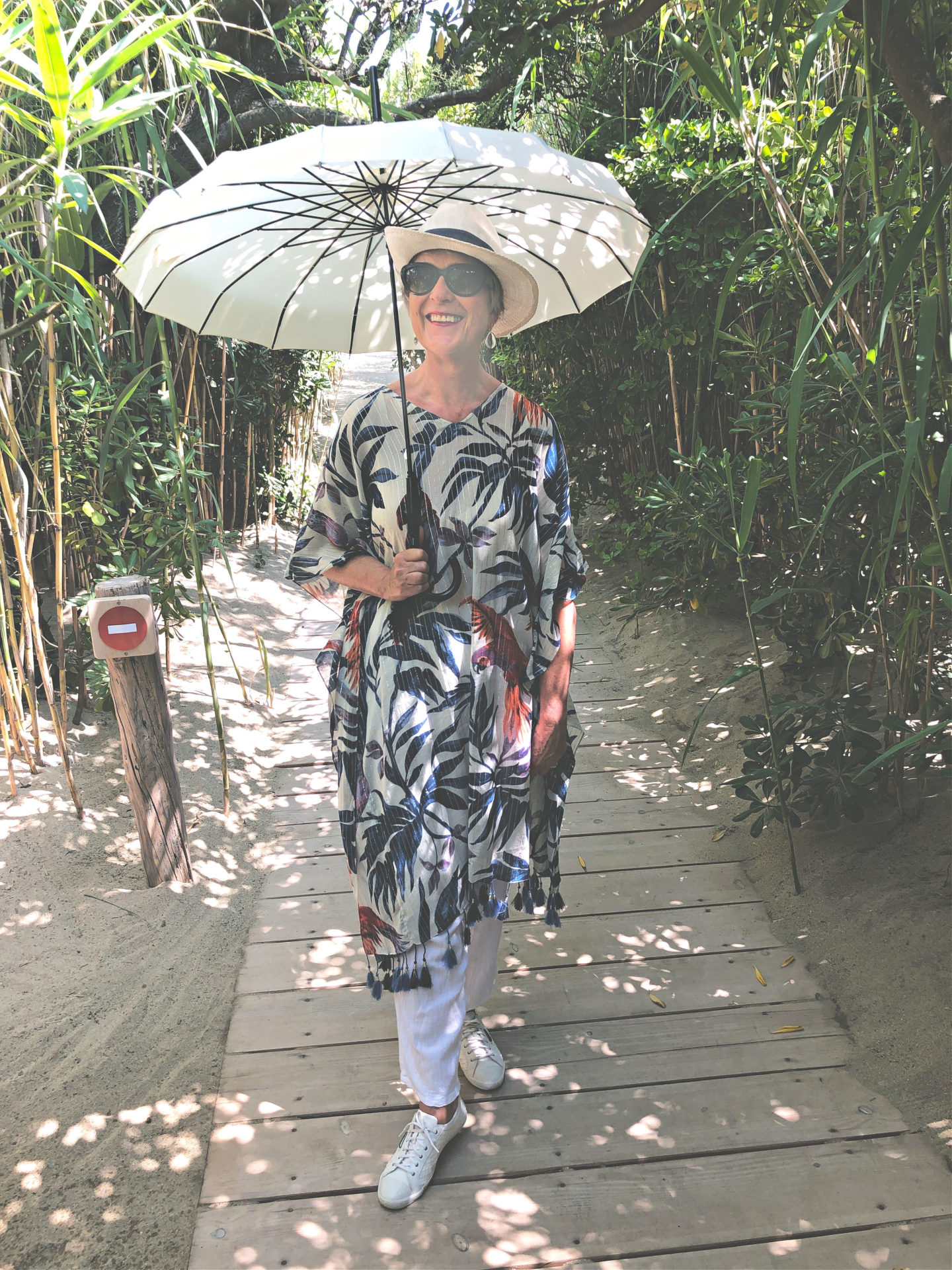 Cool kaftans are my favourite way to dress for high summer. From lunch on the beach to dinner on the patio; when it is really hot kaftans are cool, elegant and easy. The brighter the colours the more they shine in the sunshine. Wafting in the breeze they epitomise high summer elegance.
For lunch at Club 55 last Saturday to celebrate my 70th birthday with my husband and two friends I wore my brightly coloured parrot print kaftan. I teamed it with a pair of white cotton trousers and white plimsols. The traditional parasol added a touch of fun.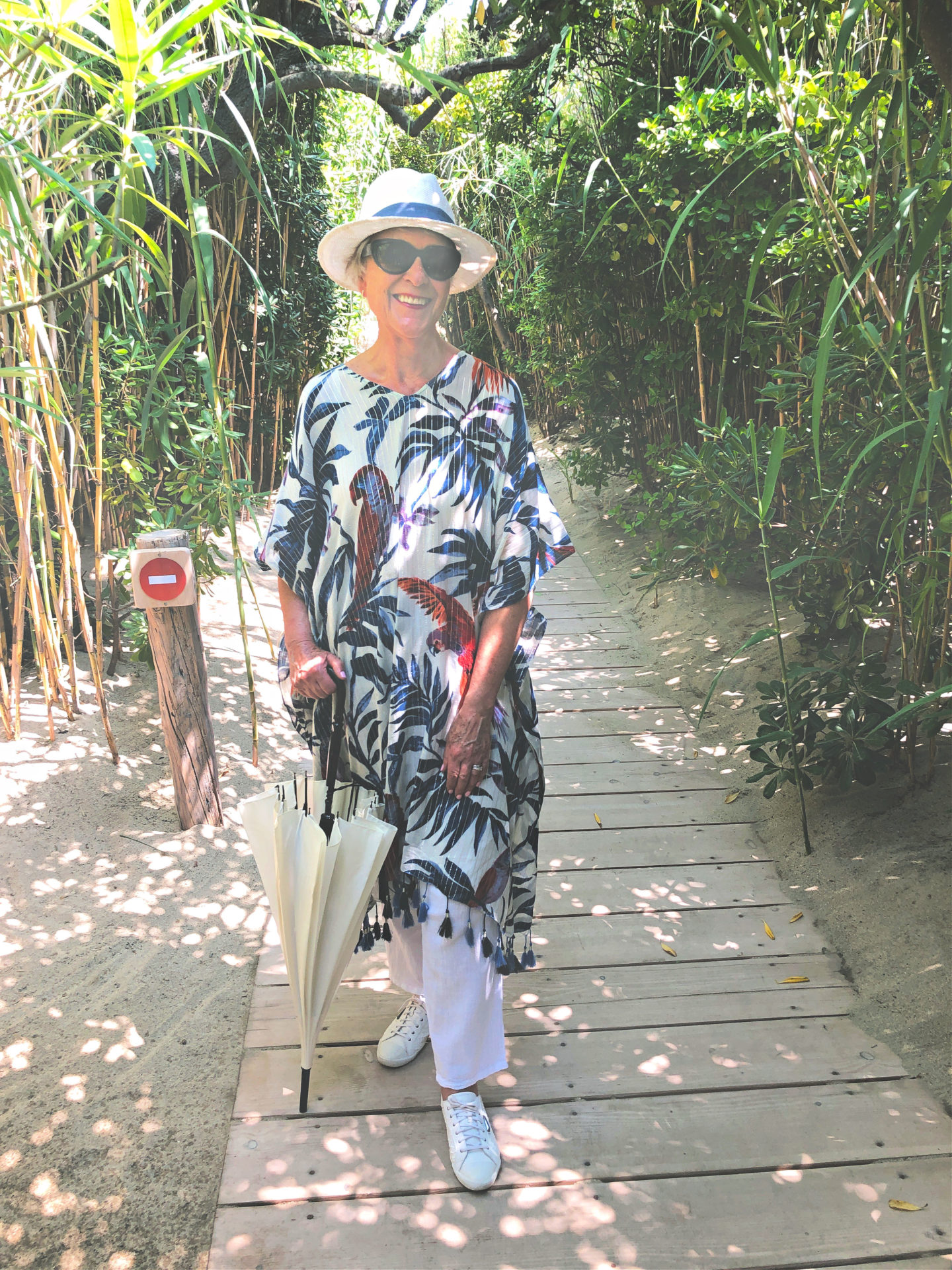 I bought my kaftan last year in St.Tropez market. Unfortunately, I am not able to go to the markets this year as St.Tropez is just too crowded. Even though people are supposed to wear masks here in the South of France, not everybody does.
Cool kaftans for high summer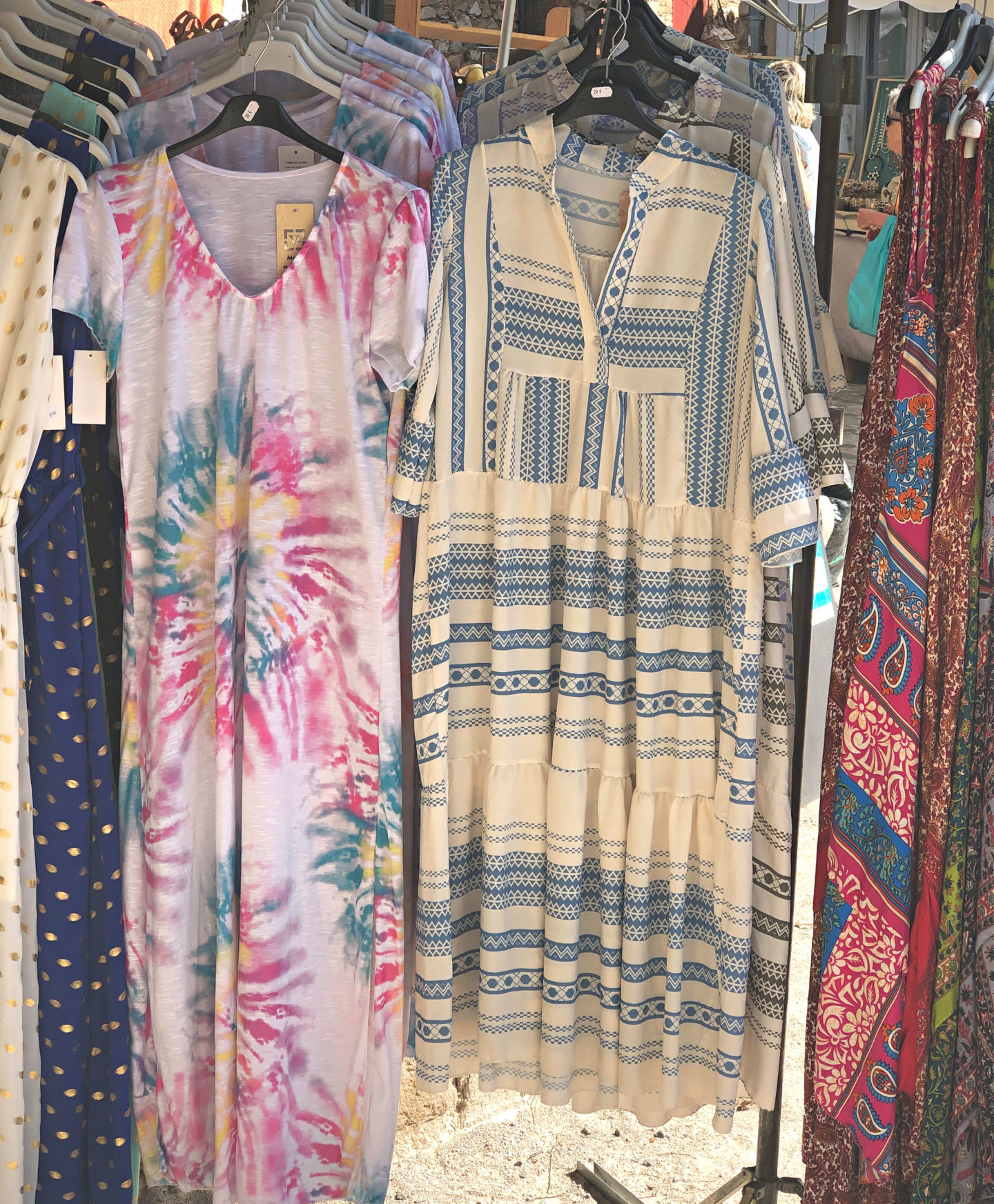 Our local weekly market in Grimaud is much quieter so I was able to wander around and take a photo of these bright colourful kaftans.
MatchesFashion have some gorgeous ones. A bit pricey but some are in their sale. Kaftans never go out of fashion. I have two silk ones I bought years ago and they still get worn every summer.
I don't have to be on holiday to wear my kaftan. You can see how I wore it last year for a visit to Kew Gardens on a very hot day.
Selection of Kaftans