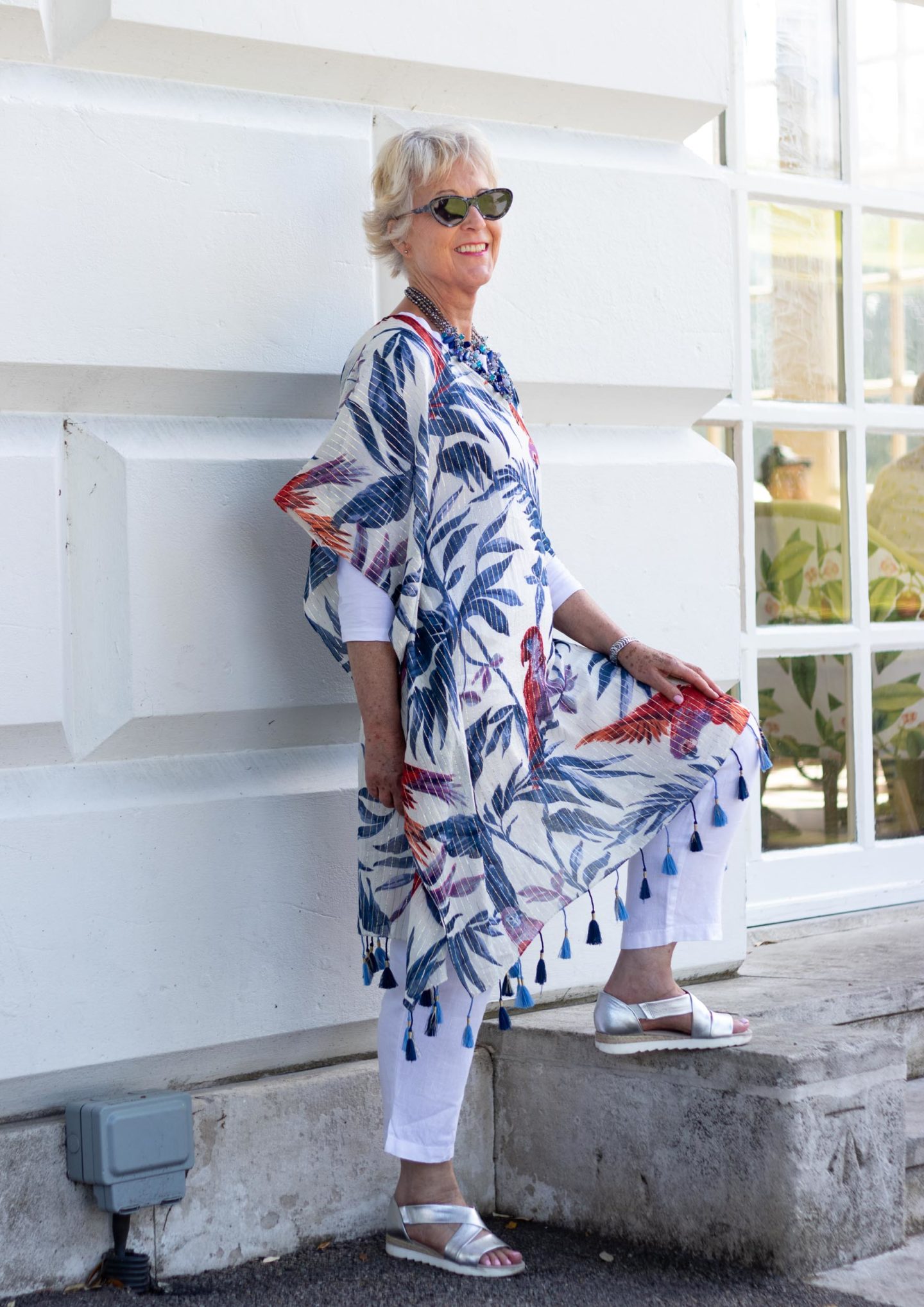 Kaftans are not just for the beach they are great for cool summer dressing. In fact they are incredibly versatile. Wear them on the beach, during the day and dress them up for evening.
I am not a great aficionado of prints. As you can see from my blog most of my basics are plain. I find that plain items are easier to co-ordinate and I get more mileage from my wardrobe by having the ability to combine block colours together.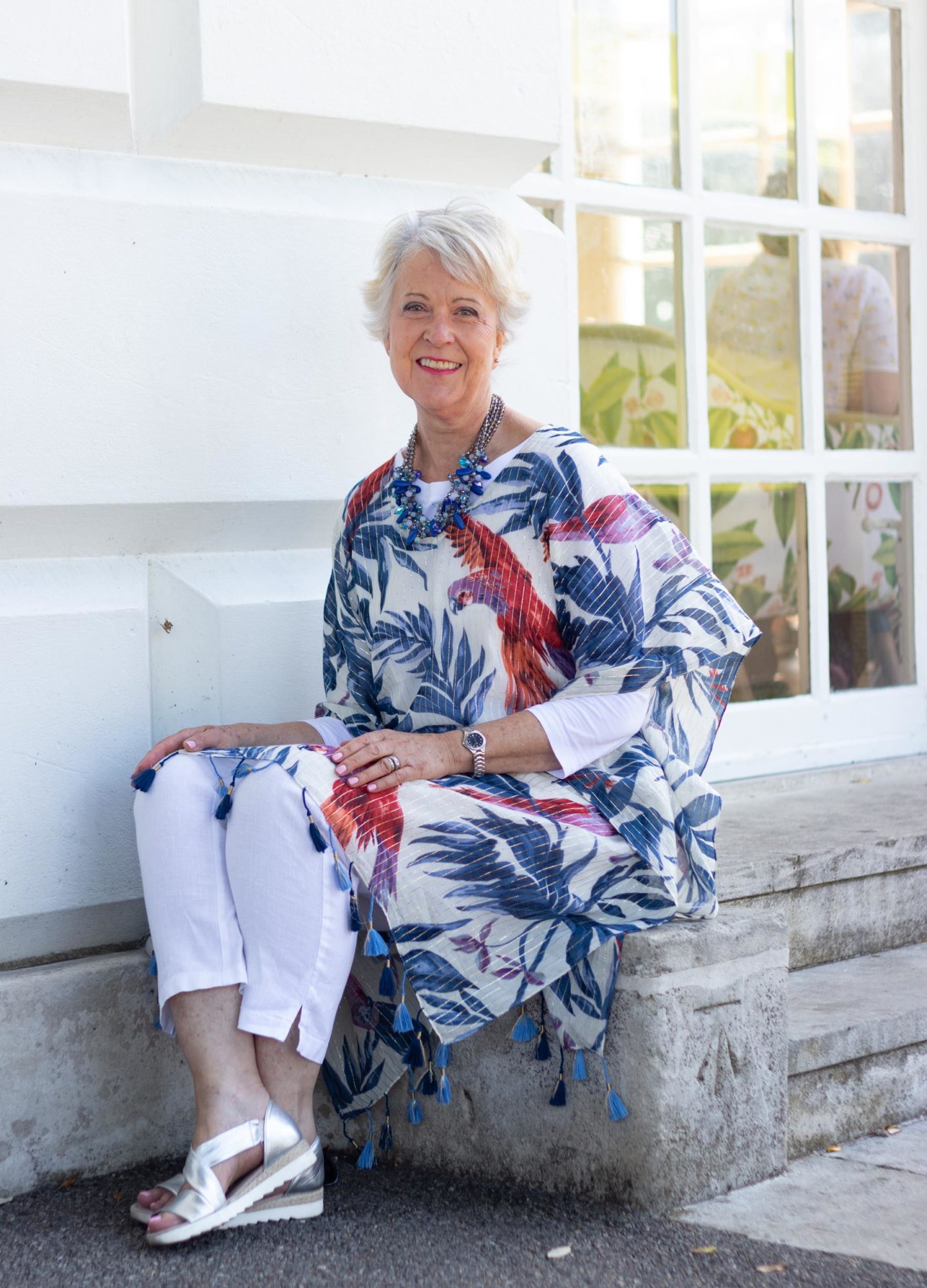 Kaftans for cool summer dressing
Kaftans are definitely the exception to the above rule. In fact, a plain kaftan might look a bit boring. In my opinion, kaftans need vibrant colours to offset their simple shape. When the sun is shining I need an outfit that reminds me of the blue skies of the South of France. The fine lurex stripe makes it especially easy to dress up for the evening.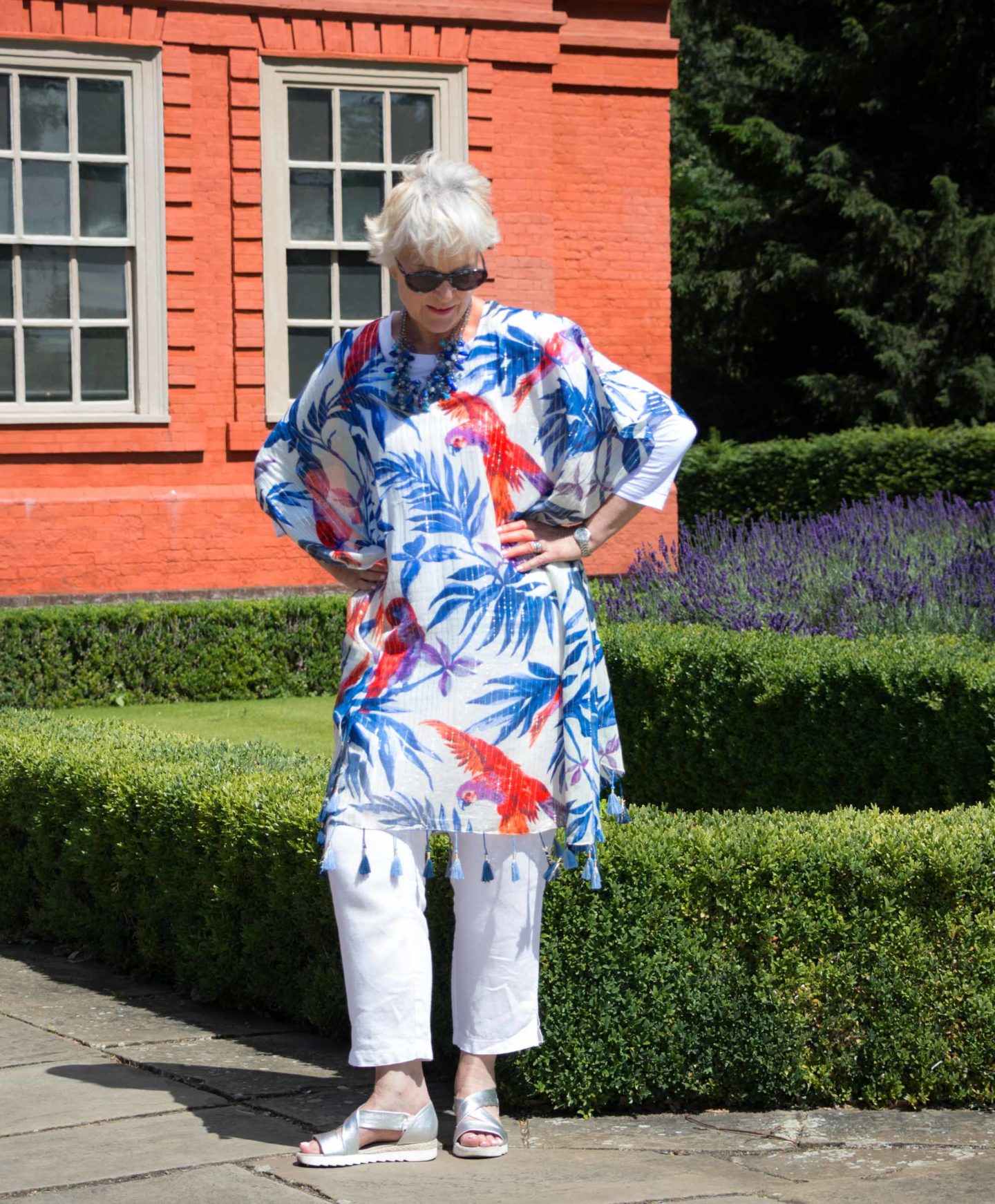 This year jungle prints have been extremely popular especially parrots. If you are petite you might need a print on a smaller scale.
Details of outfit:
White tee shirt from Cos. I find this style of tee very flattering as it tapers towards the hemline for an A-line fit. I have several in different colours. My sandals are a few years old by Gabor similar. I found the same style in bronze. My exotic parrot print kaftan is from Chicatanyage scarf shop. We also offer a flattering stripe design kaftan.
If any of the scarves or kaftans in our shop are sold out email me at chicatanyage(at)icloud.com and I might be able to do a special order
The photographs were taken by Laura Hines. Follow her on Instagram
Photographs taken in the beautiful Kew botanical gardens if you have not seen my previous posts depicting some of the stunning sculptures currently on display in Kew you can check it out here.