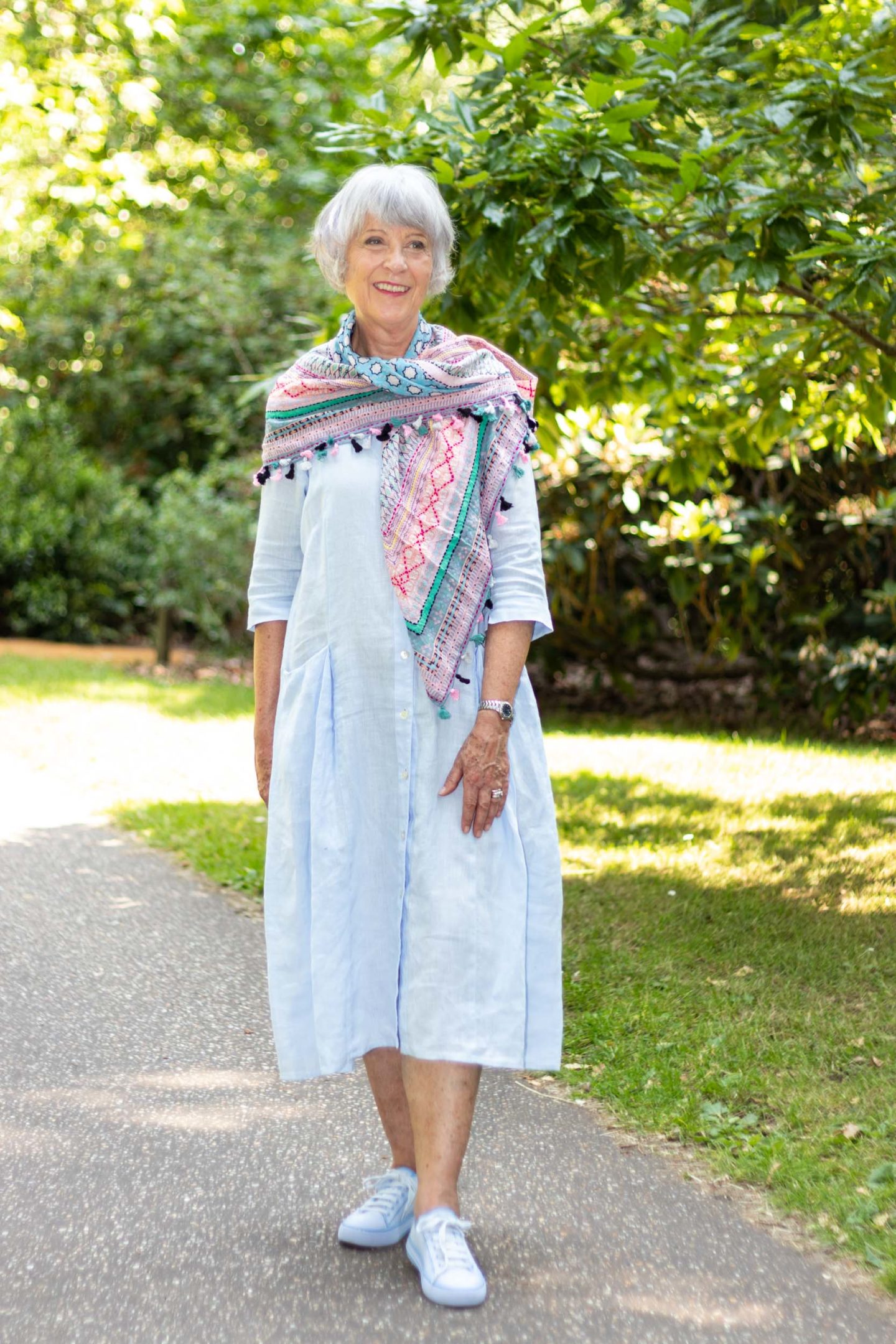 Cool linen dress for hot weather
In my opinion a cool linen dress is ideal for hot weather. I am currently in the South of France and it is hot, hot, hot. I am wearing my light blue linen dress on repeat at the moment. It is cool, voluminous and floaty. I just pop it on in the morning and I am ready for the day.
It could easily be dressed up for the evening with some statement earrings or a blingy necklace. My lightweight cotton scarf adds a touch of colour and shields my upper chest from the sun. I always put sun lotion on that area but I find that it is still prone to getting those pesky brown spots. Scarf available from Chicatayage shop. The shop is currently closed; if you are interested in the scarf please send me an email and I will let you know when the shop is open again.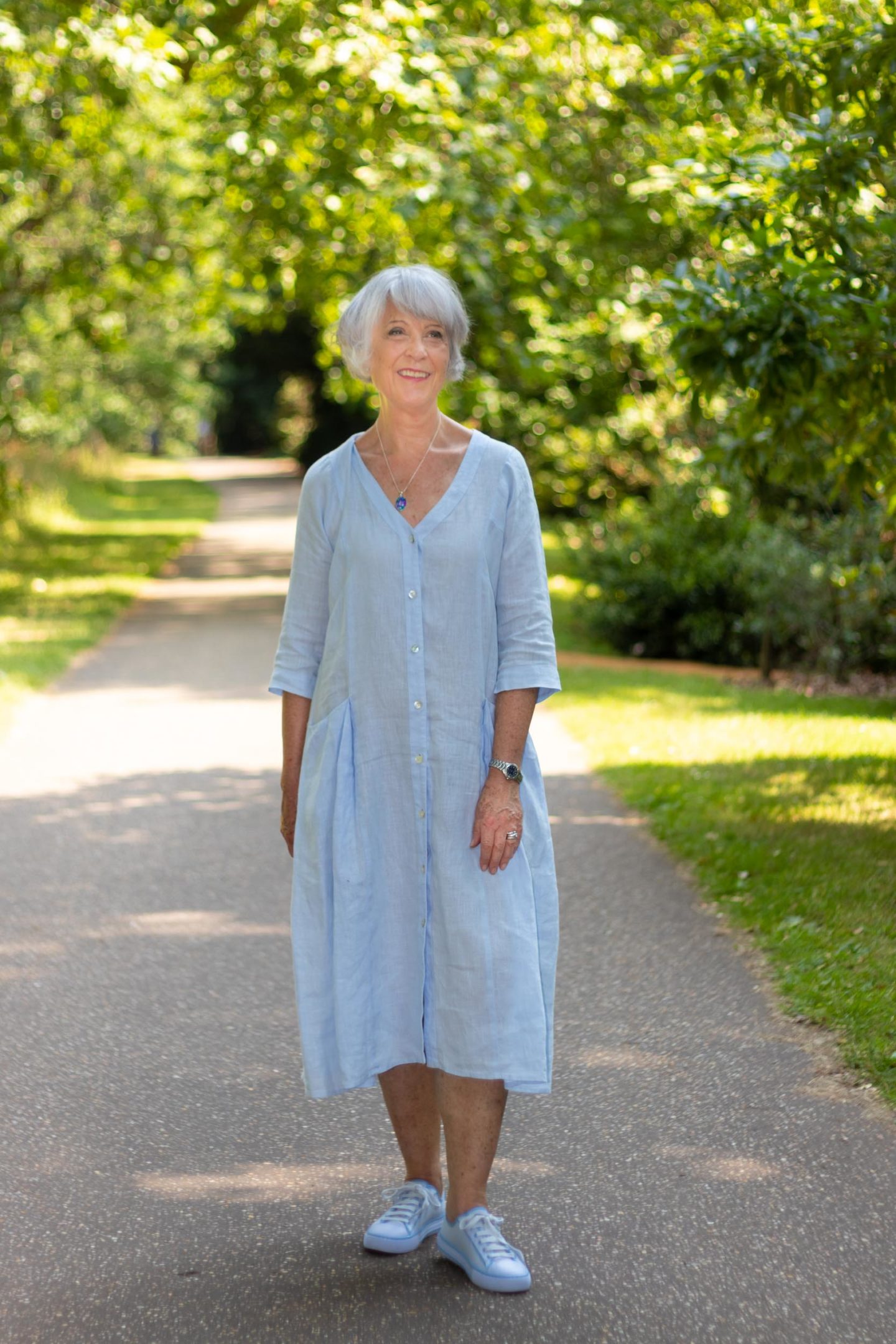 The hat I am wearing (gifted) is from CreativeDezigns and gives real sun protection (accredited UPF5+).
The pale blue plimsols I am wearing are from Charles&Keith.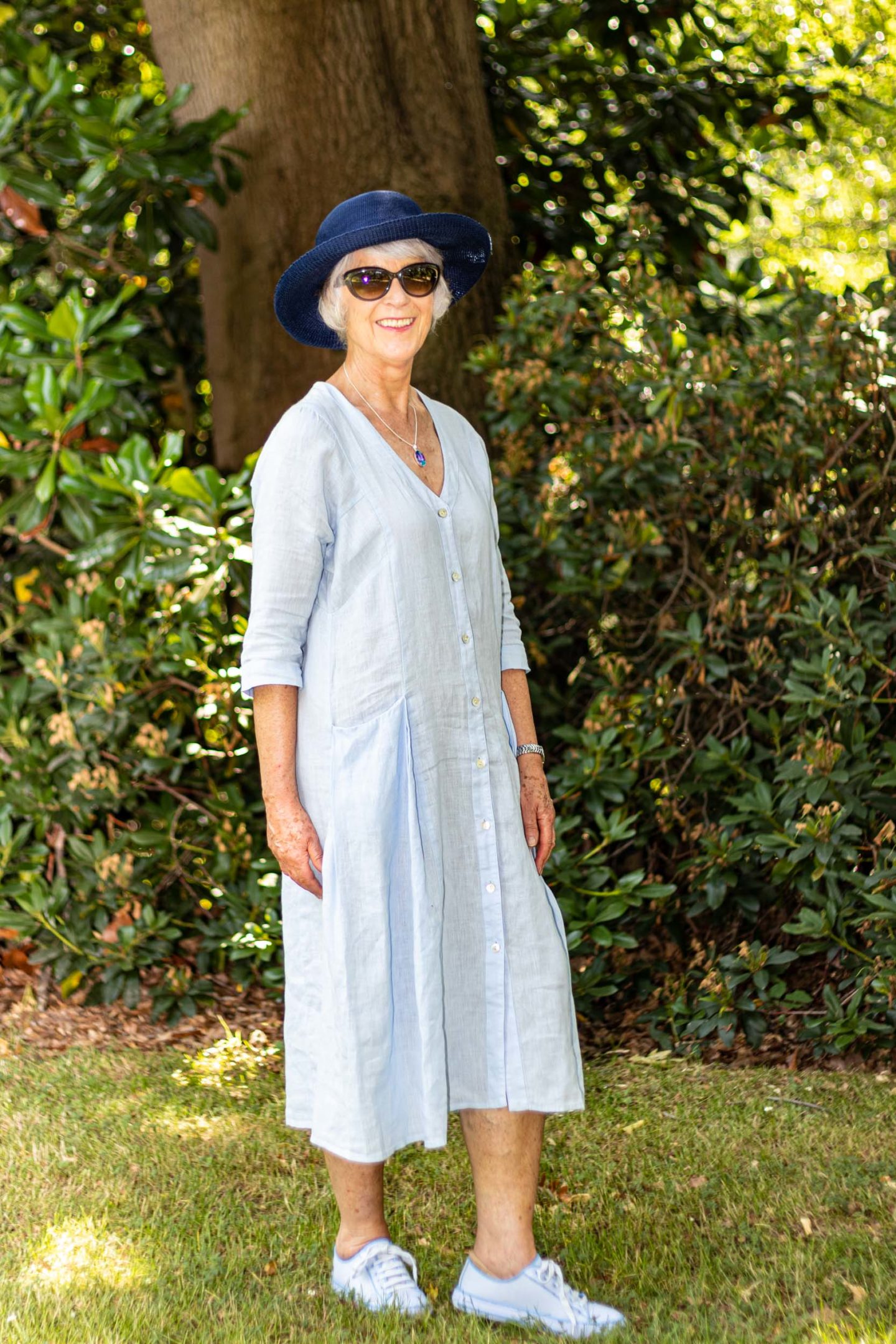 The photographs were taken by Laura Hines. Follow her on Instagram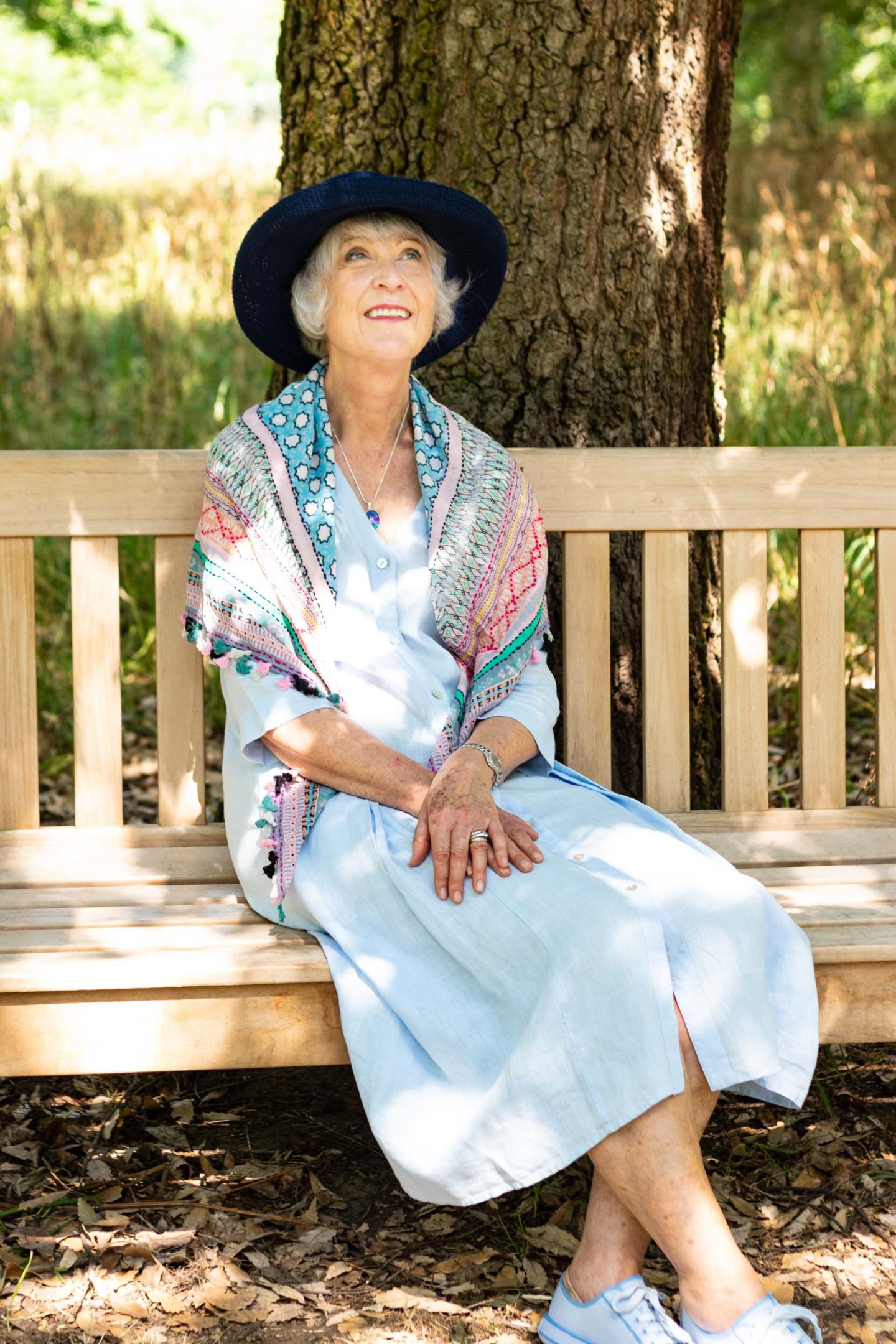 I bought my blue linen dress in the market at St.Tropez a few years ago. I have done some research and added a selection of similar dresses at the bottom of this post.
The pendant that I am wearing (you can just see it peeking out from under my scarf) is by Sheila Clarke You can find her work on Etsy. You can read about how she started to create her jewellery during lockdown here.
Uniqlo US have some good linen dresses, some in the sale.
Life in the South of France
We had a good journey down last week. It was a long journey (about twelve hours) and we only stopped a few times. We had a great audiobook to listen to "The Hunting Party" by Lucy Foley, which I would highly recommend.
Life in our village is very different from London. There are very few people wearing masks, although now it is mandatory if you go into a shop. Everybody is going about their business as normal and there seems to be a party atmosphere in the evenings. The restaurants and cafes are busy. I have noticed that there is more space between the tables to allow for distancing. Possibly fewer tourists wandering around.
I am taking a bit of a break in the lovely sunshine so posts may not be so regular. Do follow me on Instagram where I will be posting regularly about life in the South of France and visits to St.Tropez.