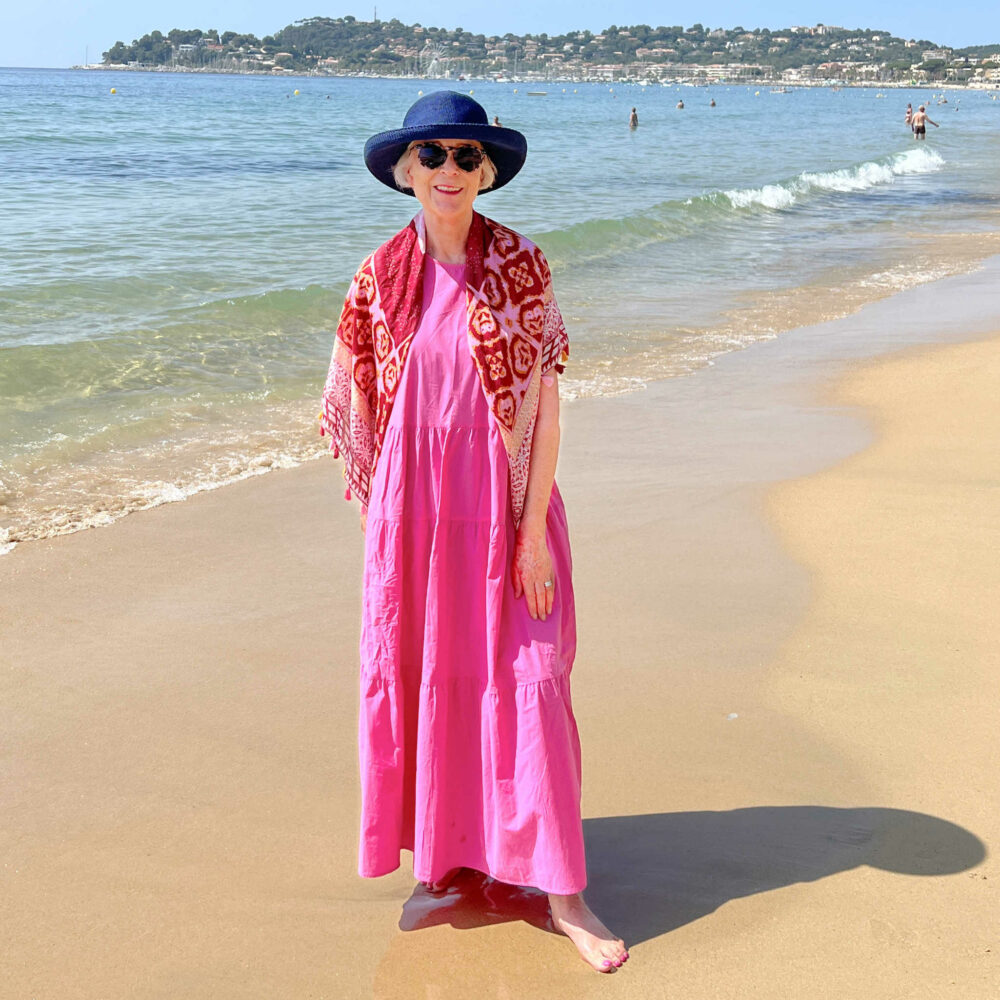 What I have been wearing lately. Since we arrived in Grimaud it has been very hot and humid. Most days have been over 30 degrees. I don't mind the heat so much as the humidity. Even just writing this blog with the fan on seems to take quite an effort. So I am finding that it is really important to wear natural fabrics in simple styles. I bought this long cotton pink maxidress that I am wearing above from MarksandSpencer just before I left the UK. I am very glad that I did as I have worn it nearly every day this week. It is a lovely fine floaty cotton. My scarf was originally from the St.Tropez market.
Similar maxi dresses: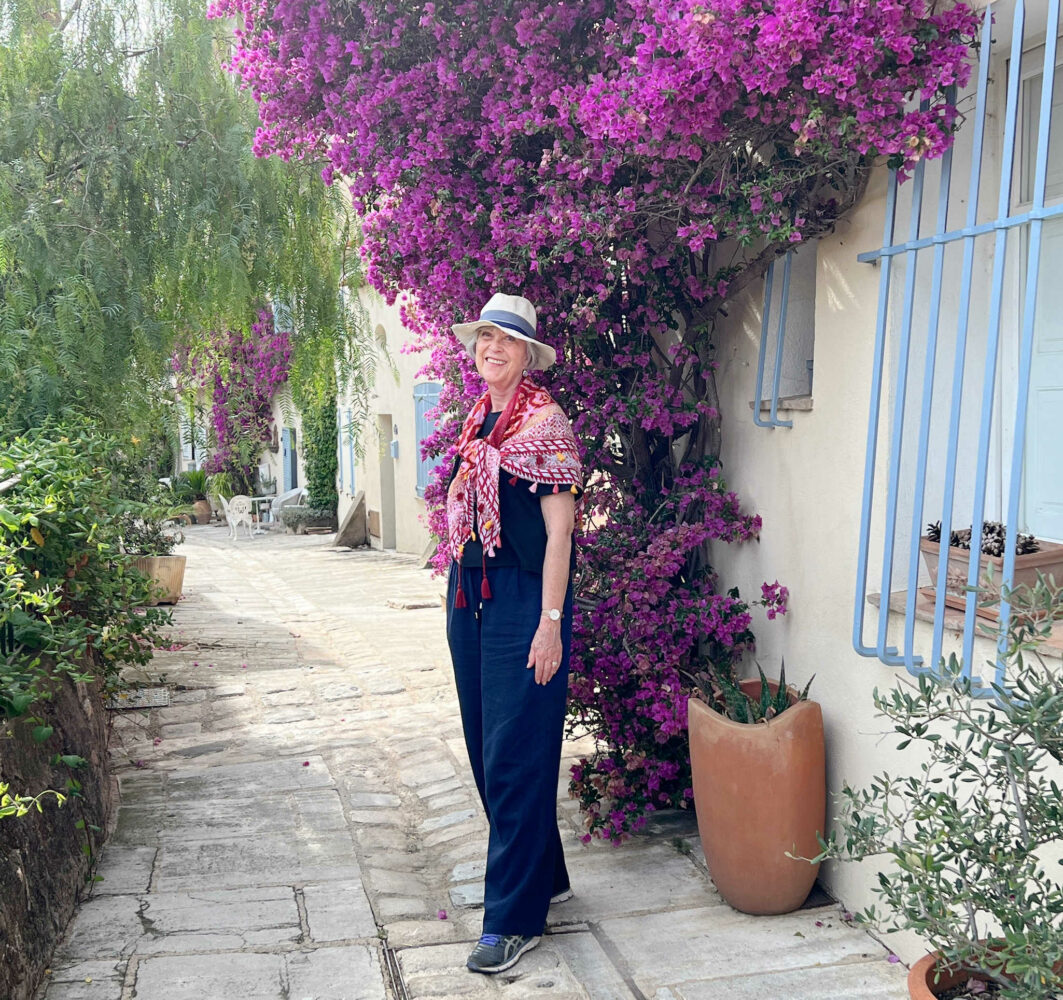 An evening stroll around the village. I am wearing a pair of navy linen trousers. Some years old originally from MarksandSpencer. On top I am wearing a cropped tee from Uniqlo. I bought three of these cropped styles. I have one in pink, white and black. I find them very useful to wear with wide trousers. Panama hat is very old and a bit battered from the St.Tropez market.
Linen trousers: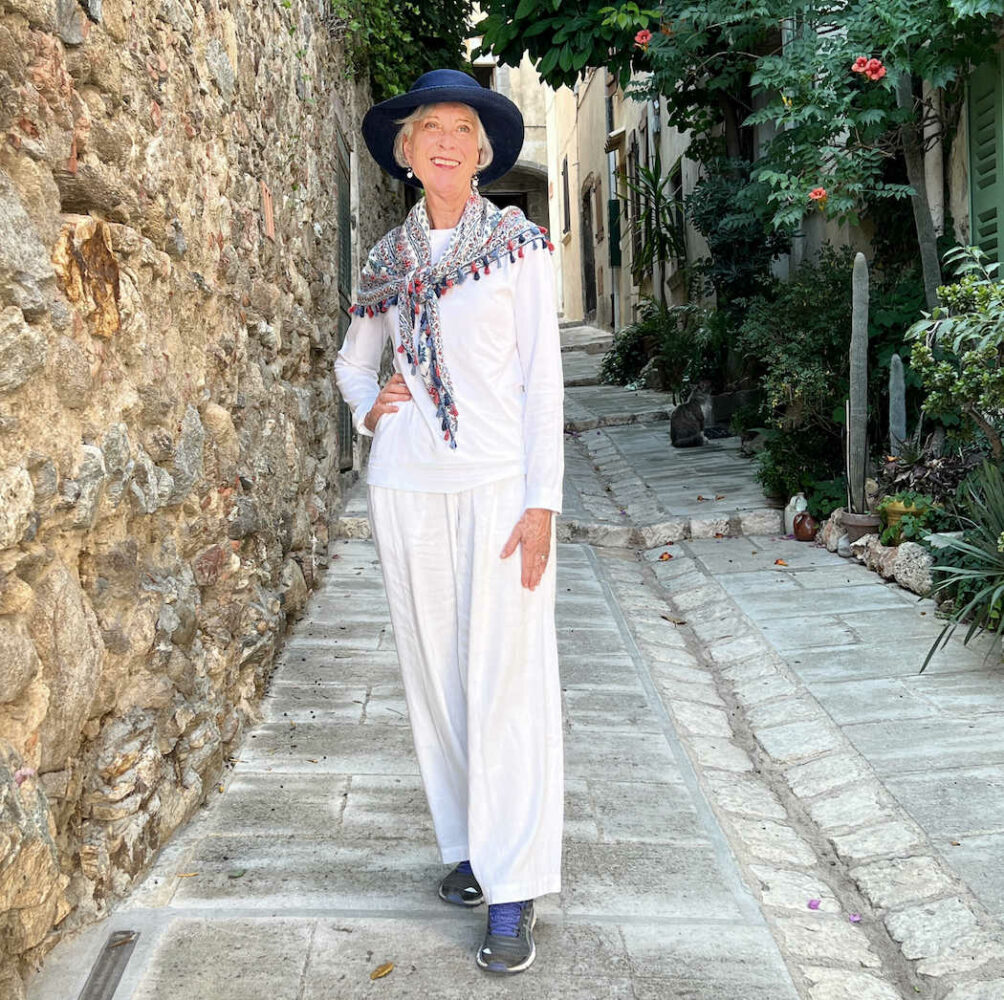 Dressed all in white. When it is really hot I like to dress in off-white. Here I am wearing a very old pair of off-white wide linen trousers. I know some people do not particularly like linen as it creases however I find that I don't mind this at all when the temperatures are really high. Fabrics need to be able to breathe in the heat so I avoid anything synthetic or clingy.

				
				
				
			



Photos in Grimaud village by Mr.P


				
				
				
			
I did manage to visit the St.Tropez market last Tuesday. It was exceptionally crowded for this time of year. I did manage to get some photos and will be publishing them shortly.