Chambre d'hôte – Journey down to Grimaud. We stayed in This lovely Chambre d'hôte on our way down to Grimaud. We have stayed there before in March 2022. You can see the previous post here, however this time the miniature ponies seemed to be missing. The hosts are both very charming. The accommodation was delightful and the food was delicious. Le Domaine is situated South of Mâcon in the heart of the Burgundian wine district.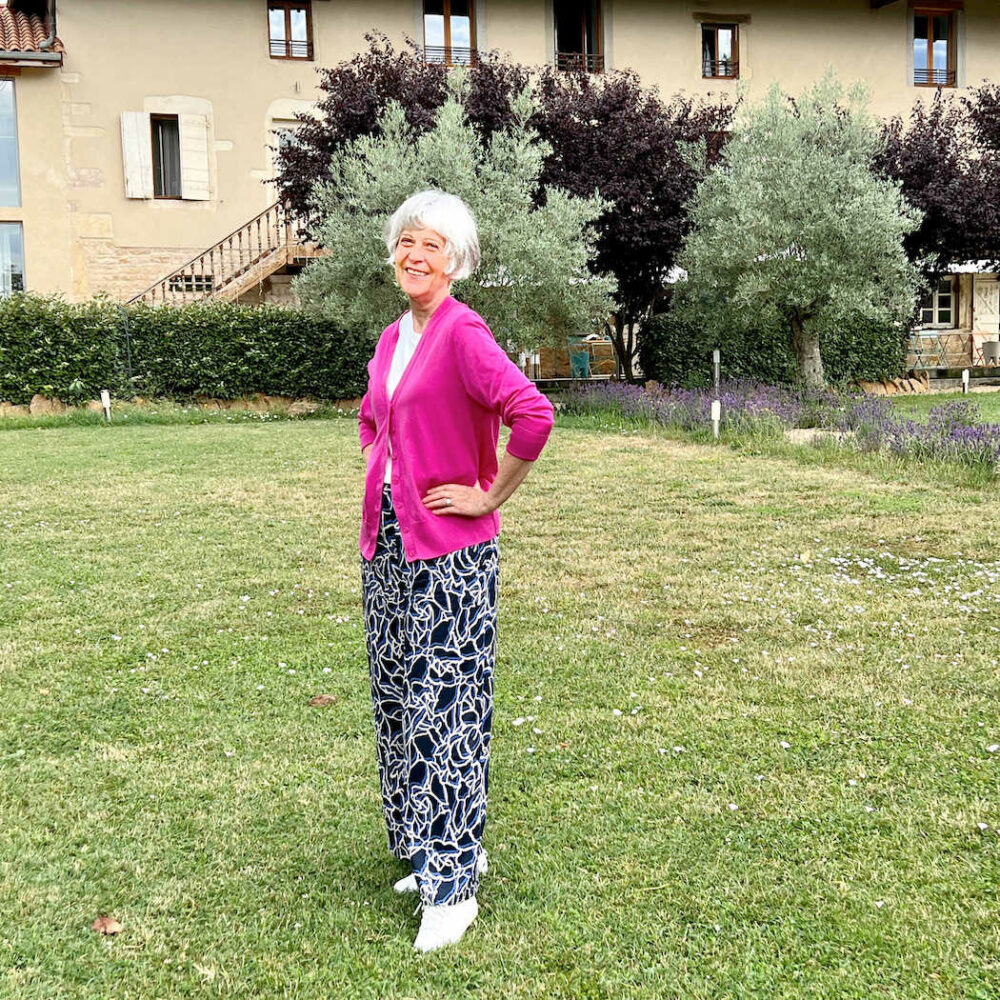 My travel outfit consisted of a pair of comfy print trousers. Several years old originally from People Tree. They are a sustainable brand and use very good fabrics. My trousers have been washed dozens of times and have worn very well. Worth a look at their site. I find print trousers very useful on holiday as if you accidentally spill something the marks often don't show.
Photo by Mr P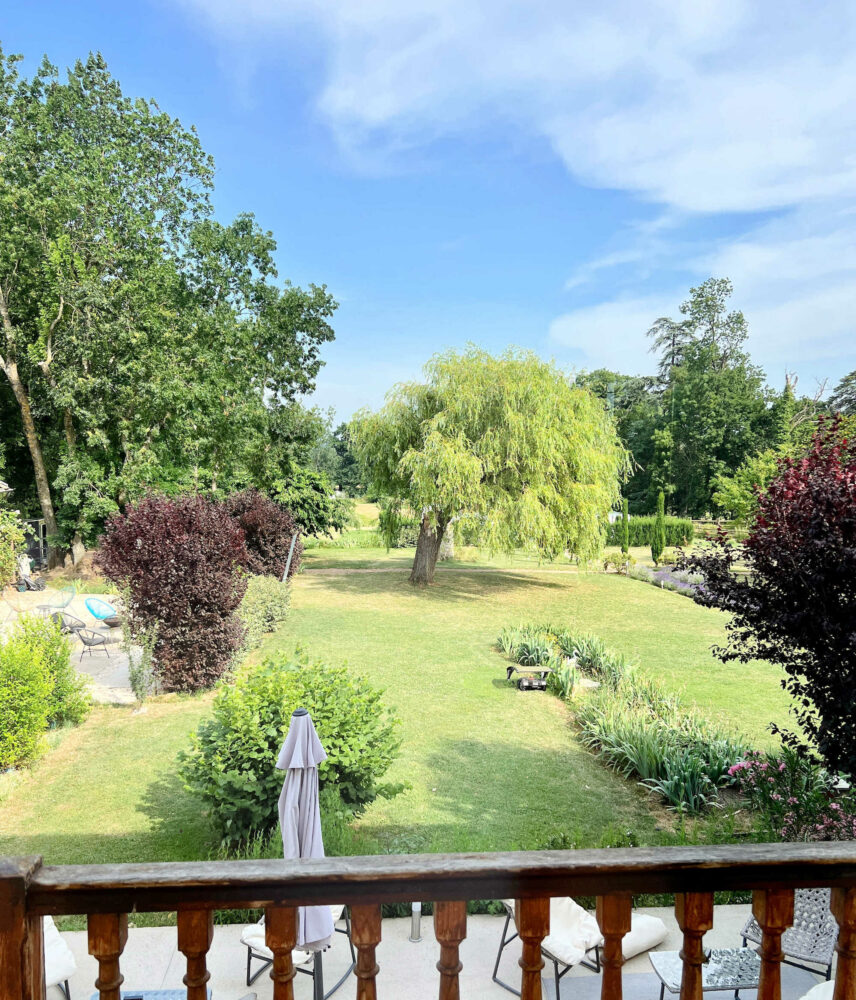 The view from our balcony across their well-tended lawn and garden.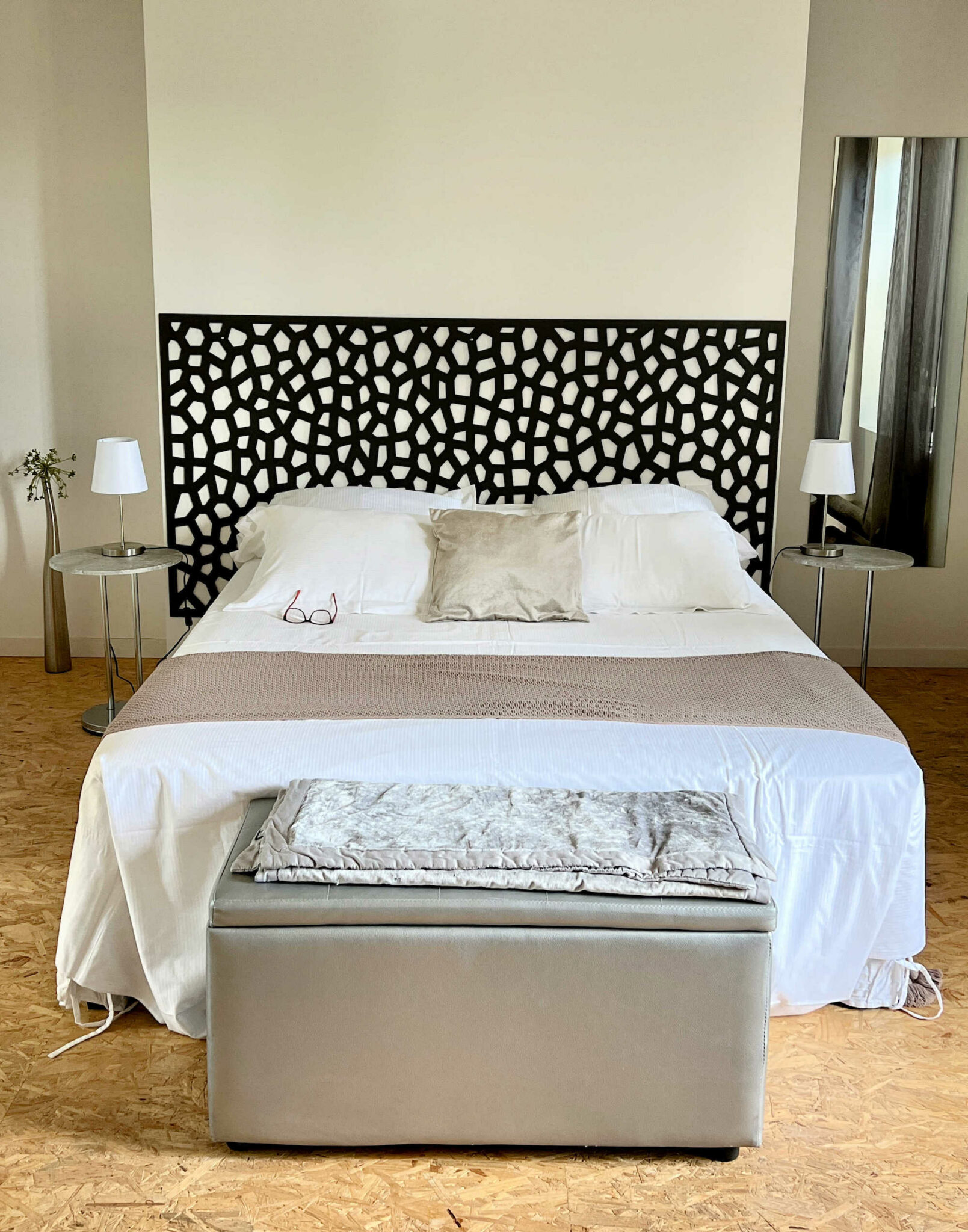 Their bedrooms are always very tastefully decorated.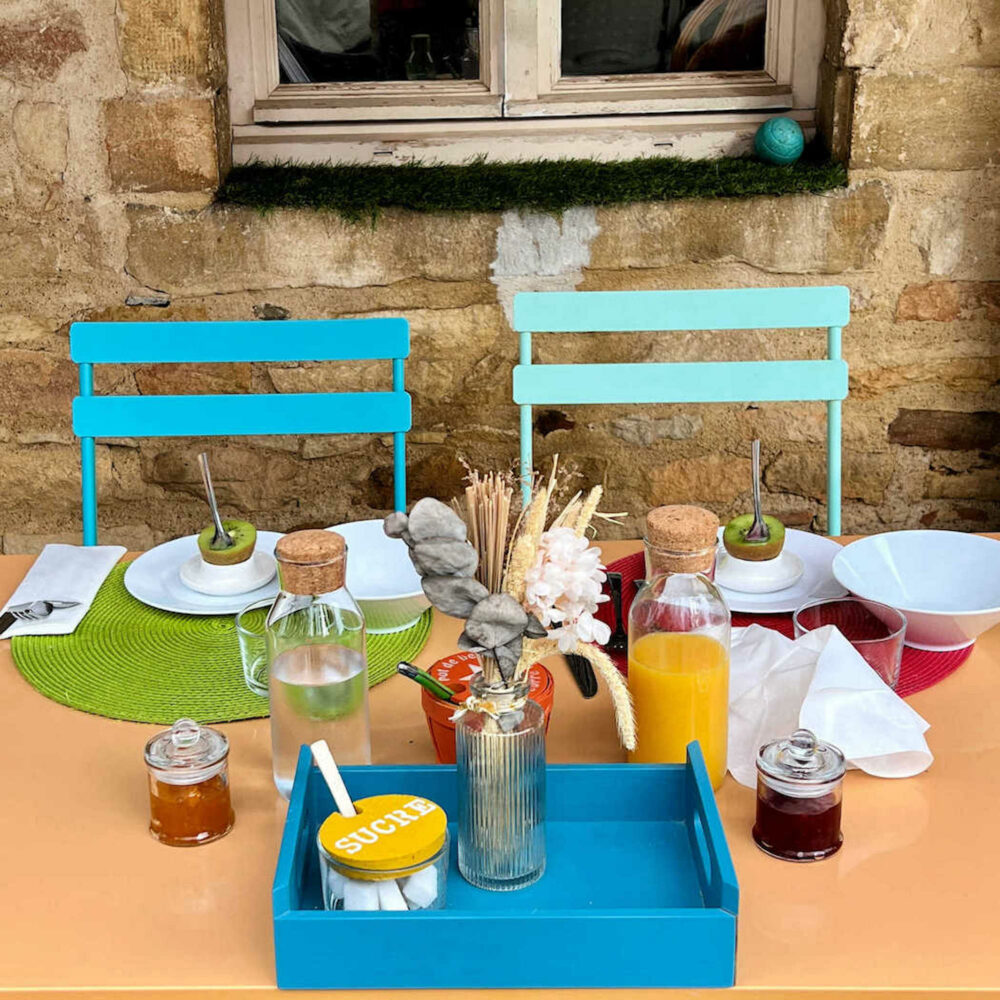 The most delicious breakfast the following morning before we continued our journey down to the South of France.
Chambre d'hôte – Journey down to Grimaud
CURRENT SALES:
Many of the sales are in full swing. If you have not already sorted your wardrobe for this summer or are planning your holiday wardrobe there are some great bargains to be had.
BODEN – Up to 50% off.
ME+EM – One of my favourite brands. I have my eye on a couple of tops and a maxi dress.
JOHNLEWIS&PARTNERS: Stock up on basics.