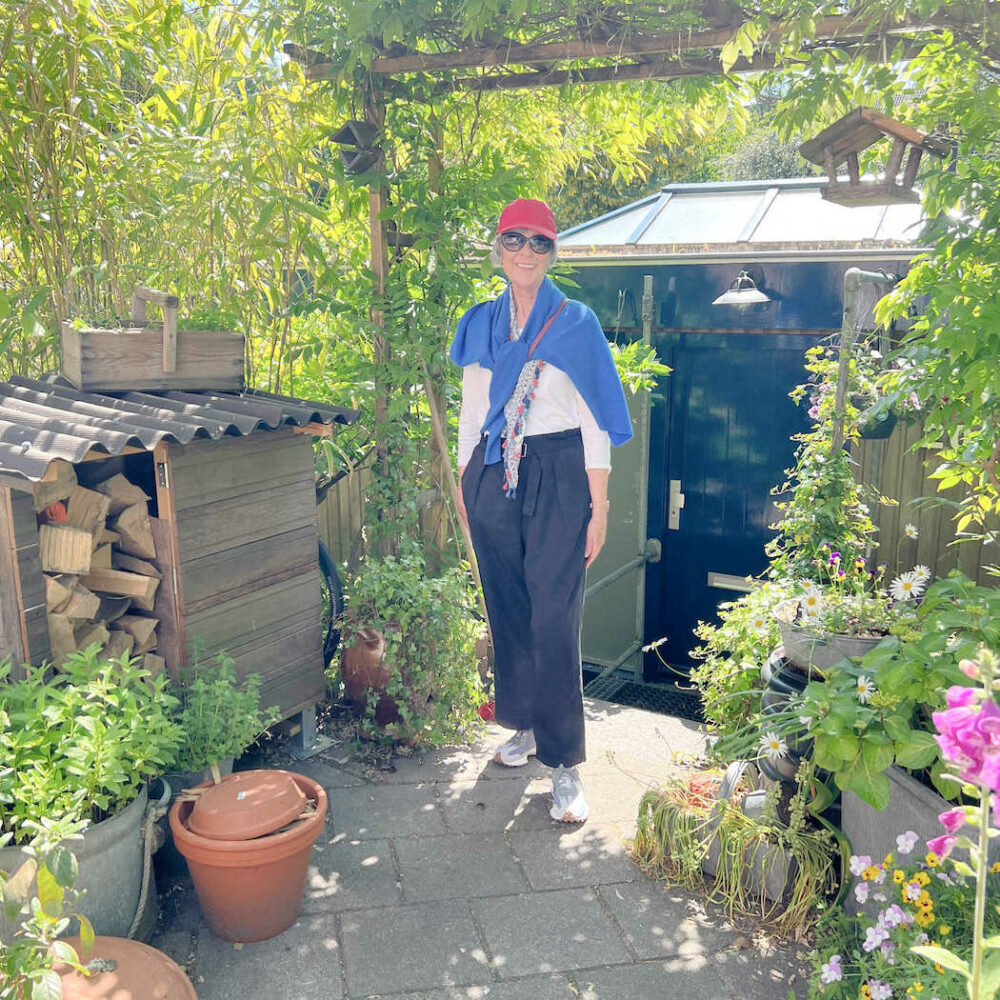 Weekend in Amsterdam at the beginning of June. I recently spent a weekend in Amsterdam with my daughter and a friend I have known for over 60 years and her daughter. In fact, the family friendships go back three generations. Our mothers were friends back in the mid-fifties and our daughters continue this line of friendship today. You can check out a week-end we all spent together in Paris in 2019 here.
Black trousers Benettonuk | White shirt also BenettonUK (similar below). Blue cashmere cardigan originally from MarksandSpencer Autograph range (similar). JohnLewis&Partners also has a good selection. I find that lightweight cashmere is a good option for Summer evenings.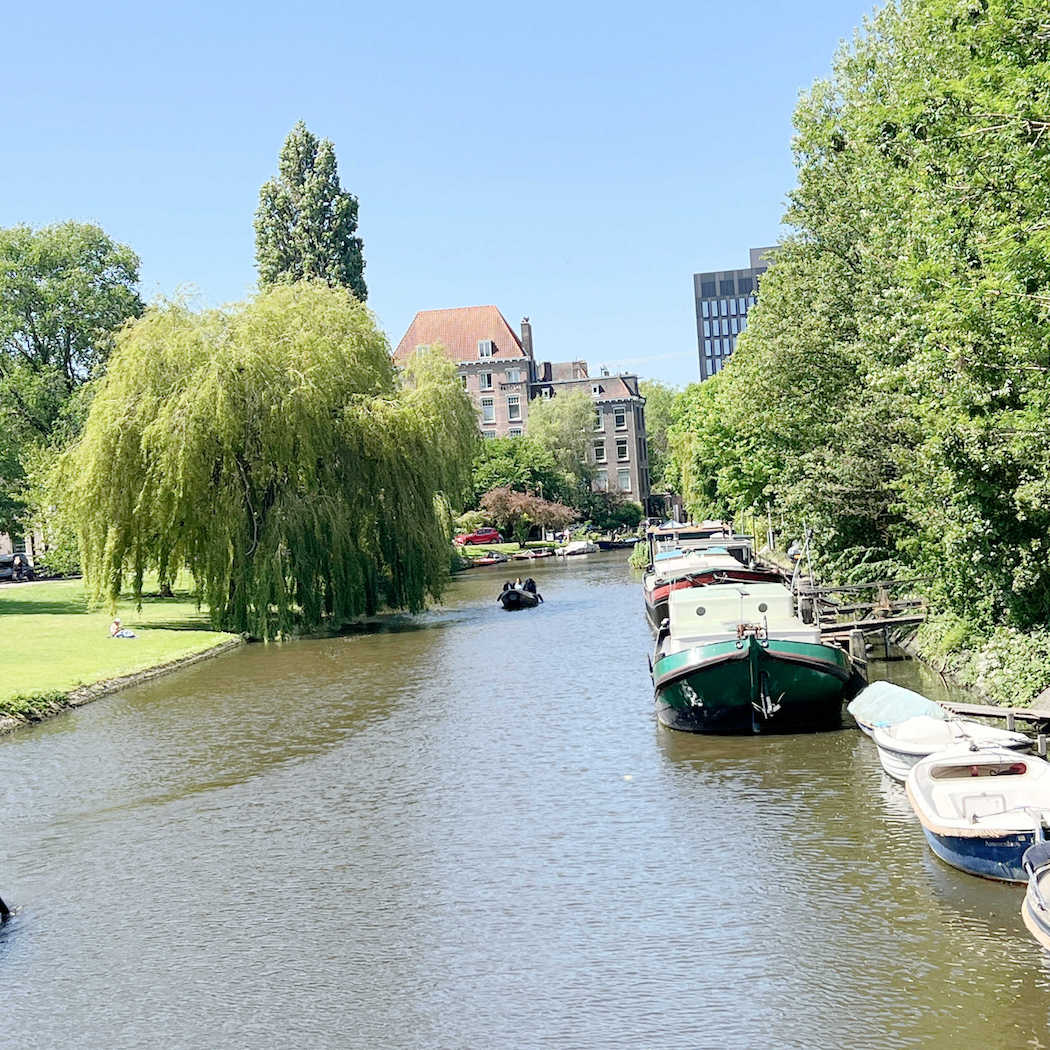 The favourite part of my visit was finding quiet corners and exploring hidden canals. As we were there on a weekend it was busy and you have to be careful not to get run over by a bicycle. Cycling seems to be the best way to get around the city however they do wizz around the corners very fast.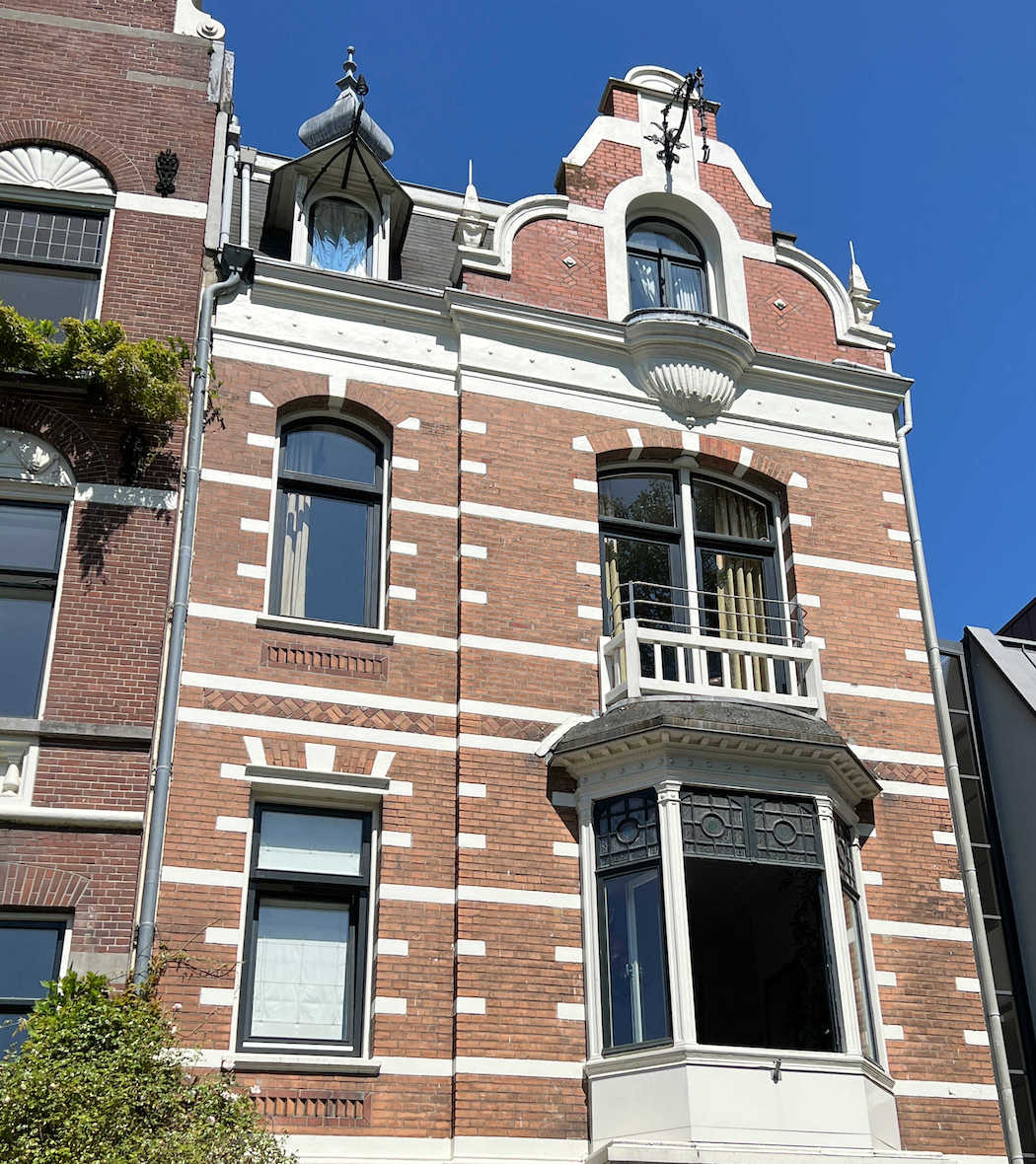 The architecture was very beautiful. The houses are tall and narrow many overlooking the canals. We booked a canal tour with The Blue Boat Company. Classically touristy however it did give us a good view of Amsterdam from the main canals with a history of how the city developed and the origin of the architecture of the main buildings.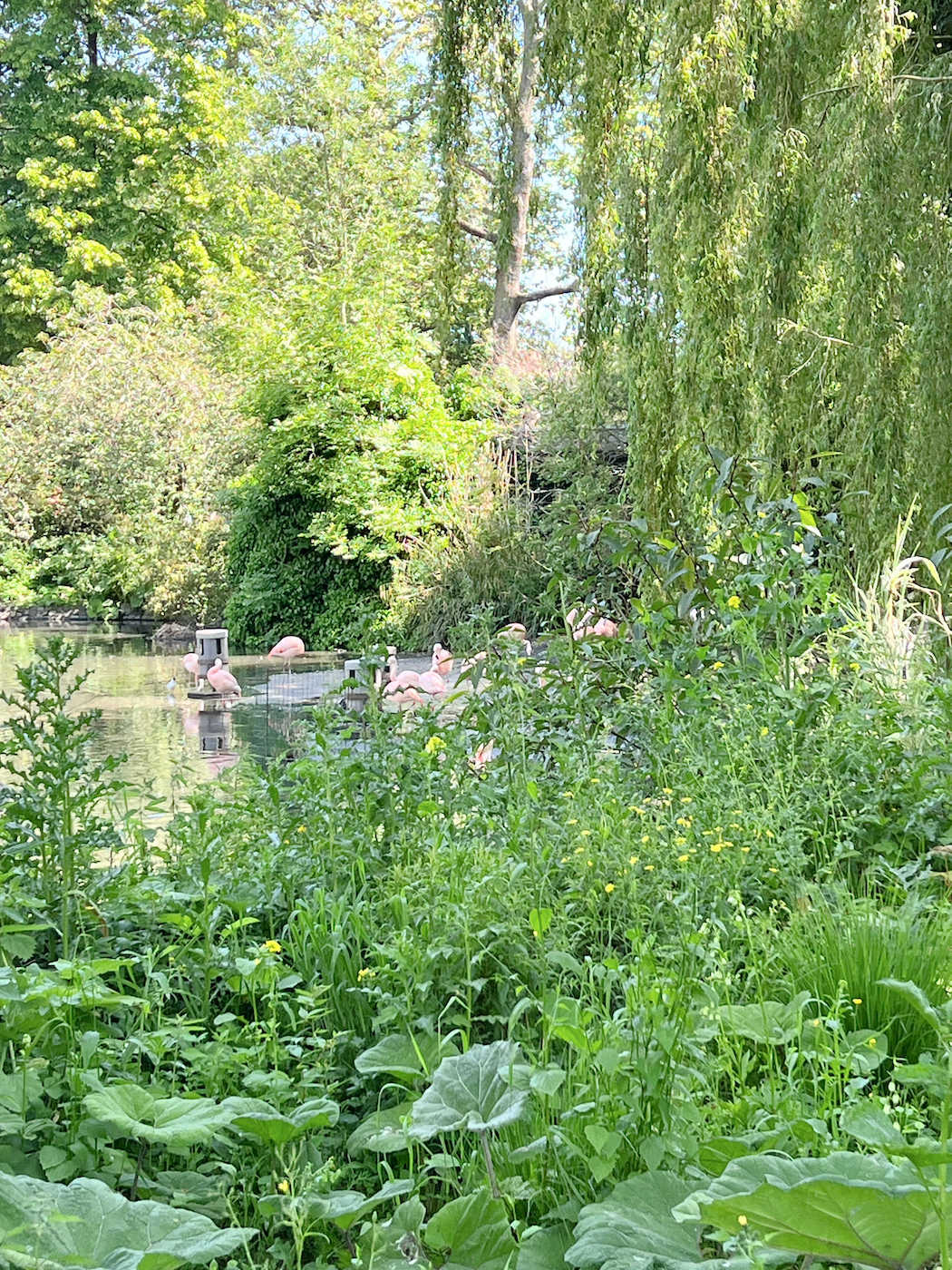 We found a lovely quiet corner and could peek through to the pink flamingoes in the Amsterdam zoo.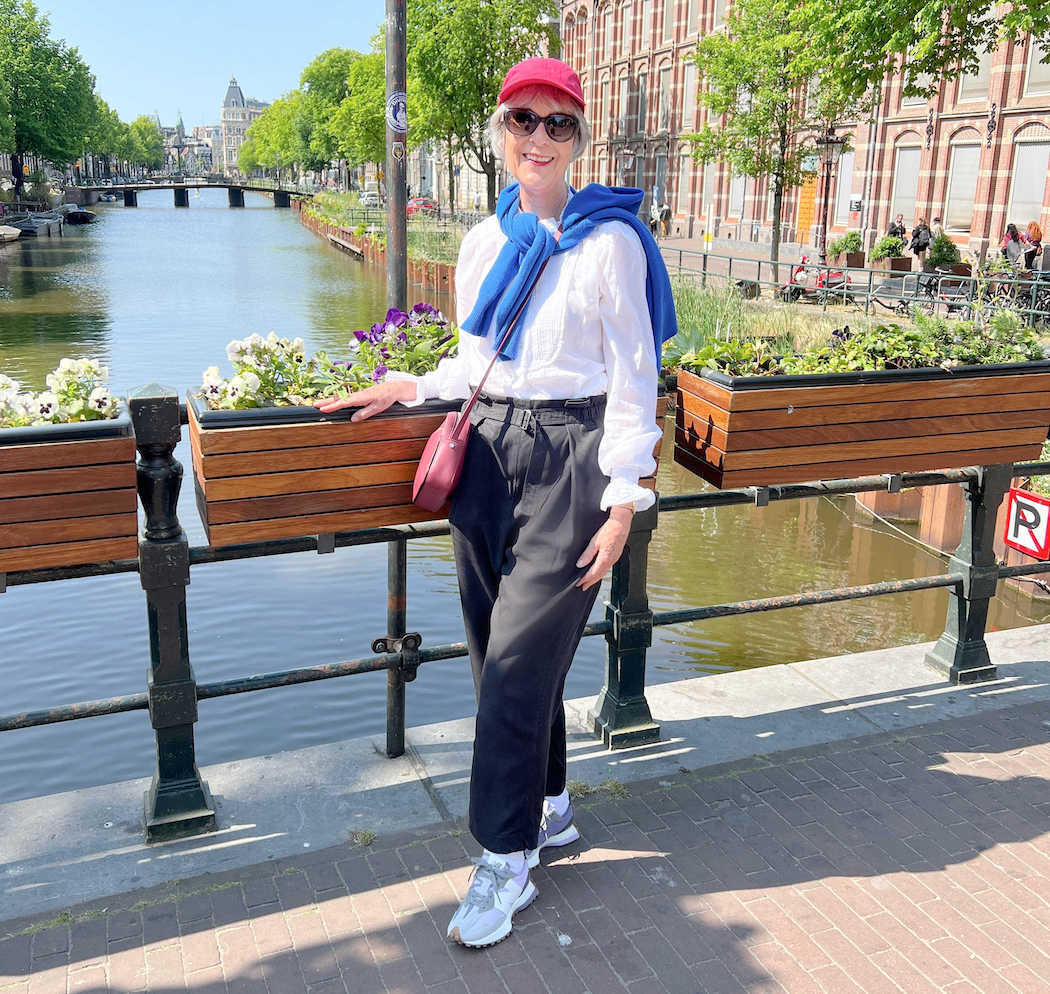 A typical view of Amsterdam shows the canals and the pretty bridges. Trainers by New Balance.
Get the look: