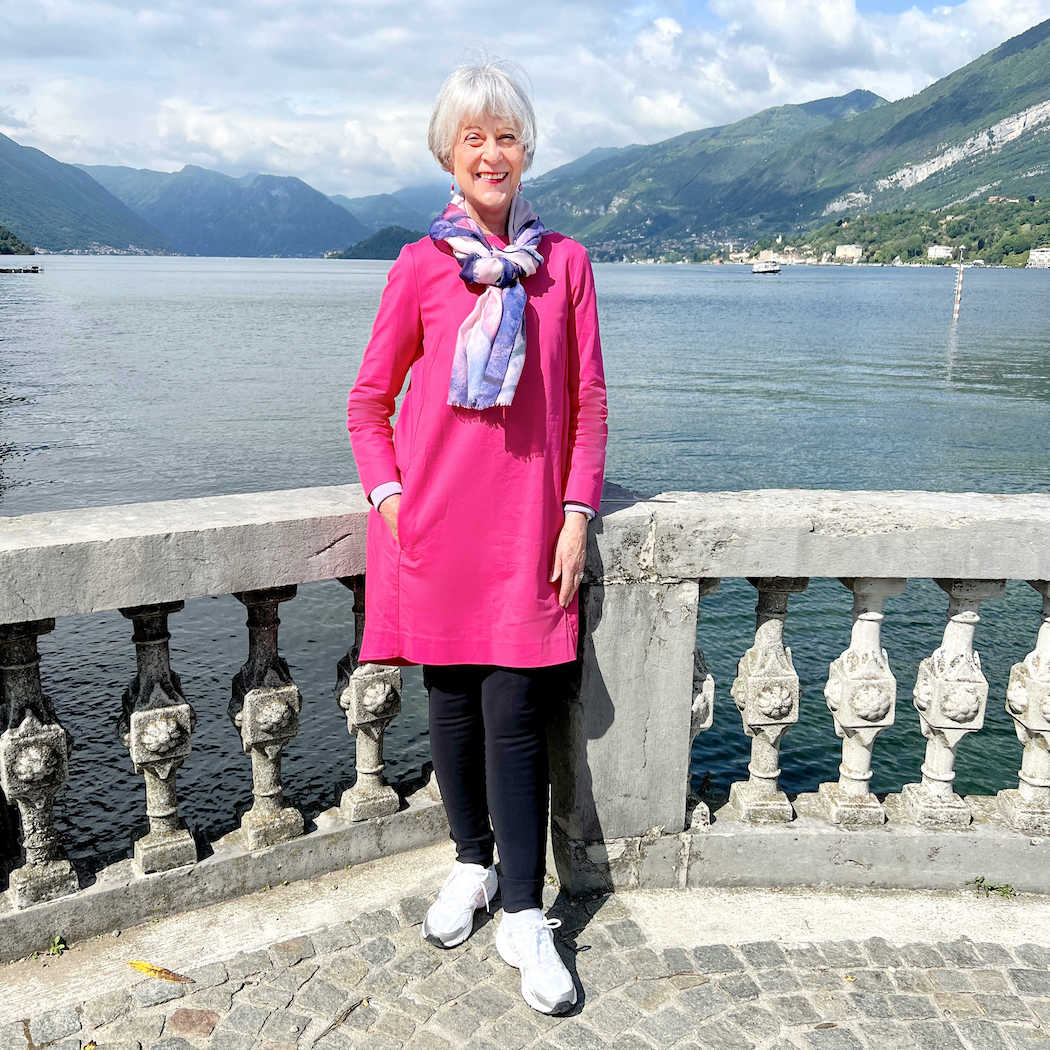 How my capsule wardrobe worked Part 11. Finally, I have finished writing my second post showing how my capsule wardrobe worked for our recent trip to the Italian Lakes. Unfortunately, my husband and I both went down with a very nasty stomach bug on our return to the UK. We could hardly get out of bed for nearly a week. I have heard that there are some very nasty viruses going around at the moment. There was another blogger who wrote about catching one during her recent visit to Florance.
Bellagio:
We spent the first three nights in a small self-catering flat in the centre of the town. It was nice to be able to go to the local shops and buy local vegetables and freshly made pasta.
We had a few days of bright sunny weather however it continued to be unseasonably cold most days with some rain. Luckily we were not near the areas which experienced bad flooding.
In the first photo, I am wearing my pink tunic dress over my black skinny trousers. The dress is a few years old originally from Cos. If you want to create this look they have a similar dress that would work.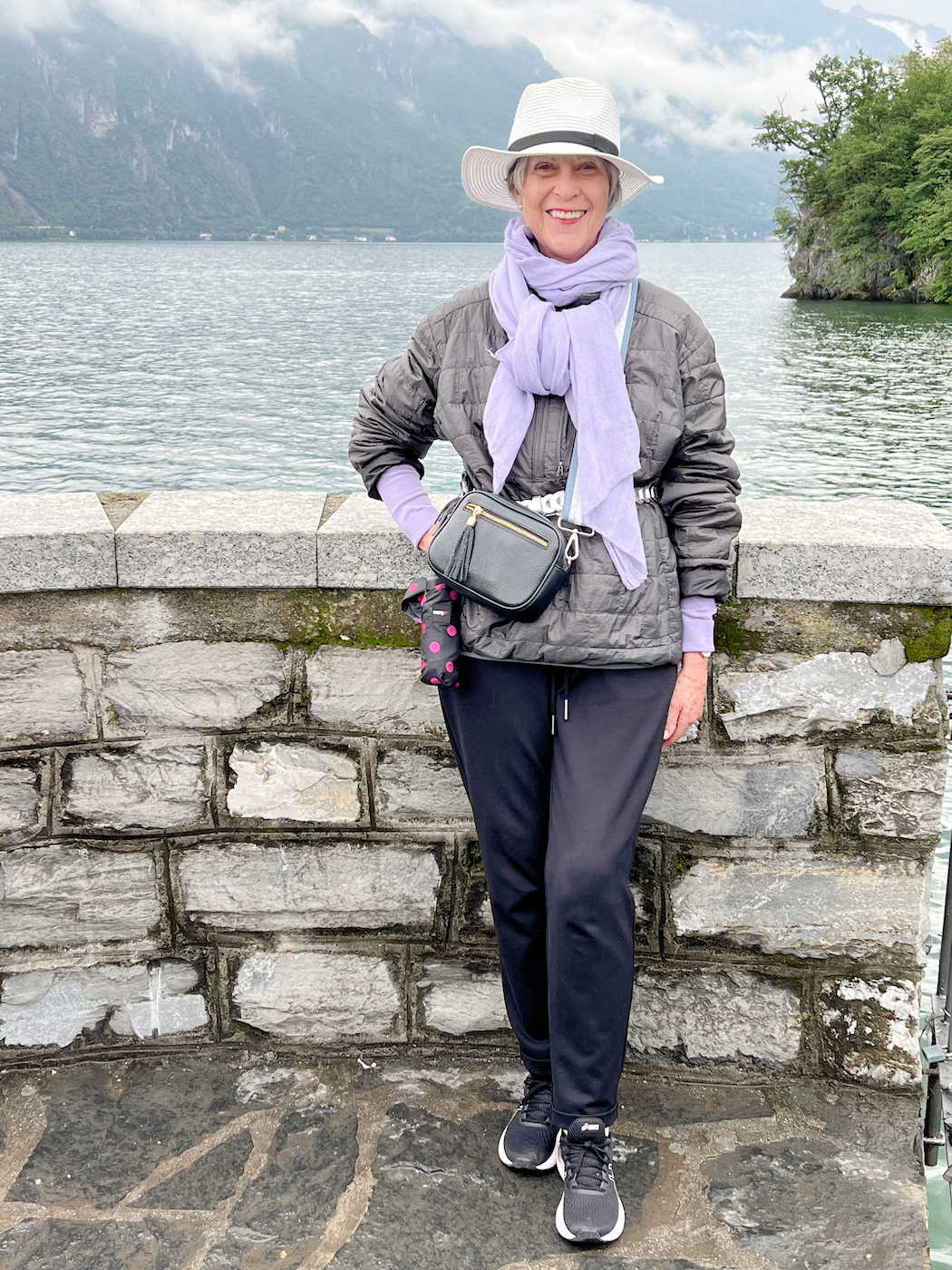 As I mentioned the weather continued to be unseasonably cold and on one occasion I borrowed my husband's quilted jacket to keep me warm on one of our walks.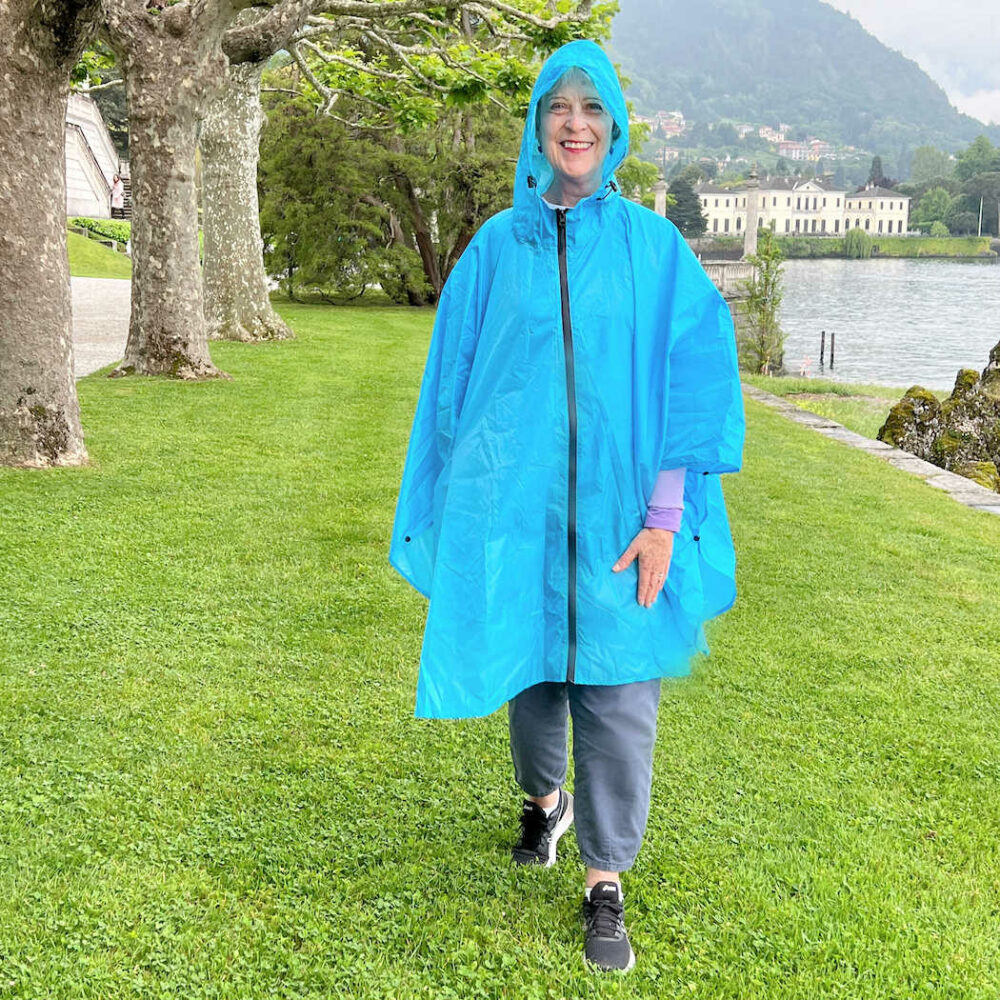 Well I was very glad that I had packed my blue Pacamac. It came in useful for when we visited the Villa Melzi. This lovely Neo-classical house was built during the Napoleonic era. It is well worth a visit. The grounds are stunning and the small museum recounts the history of the family who lived there.
Selection of Pacamacs (highly recommended for travelling):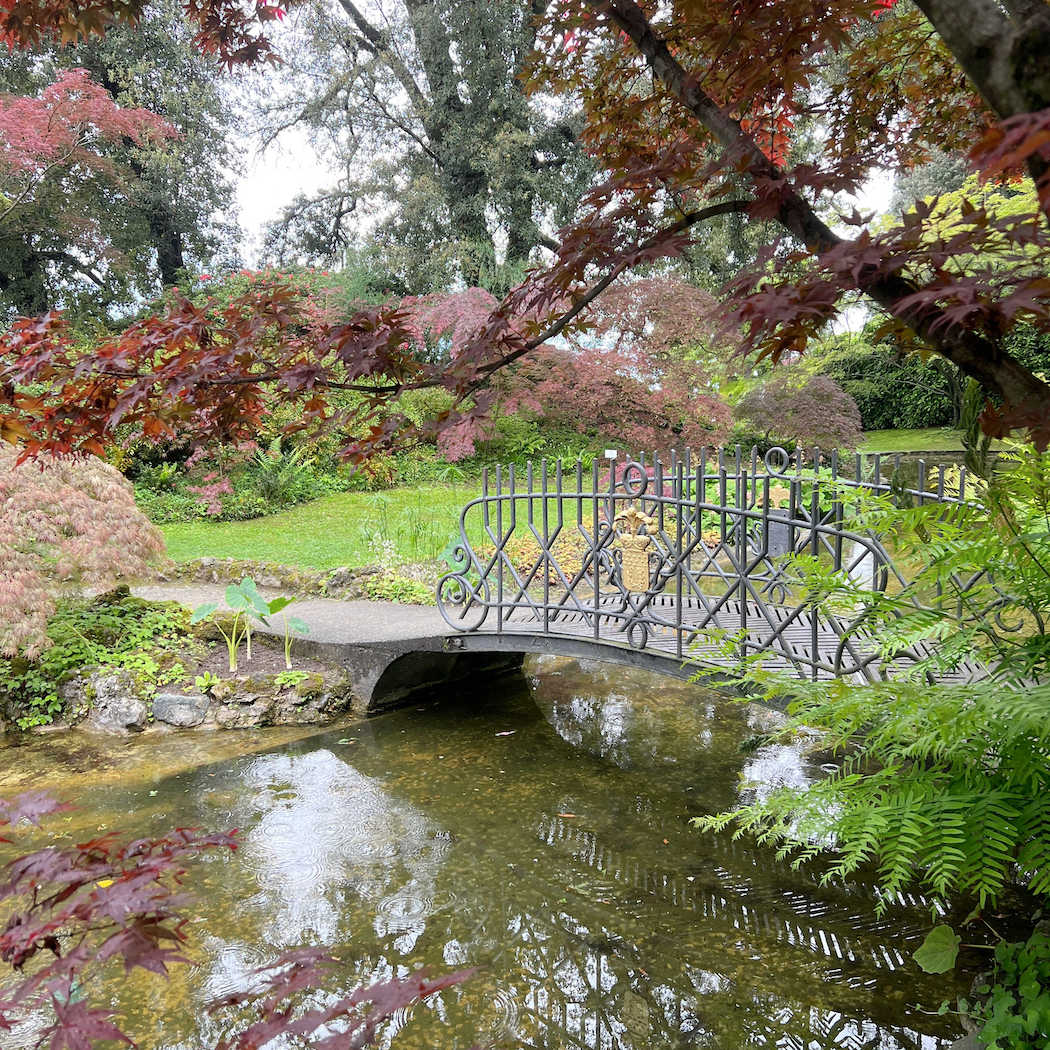 Photographed on the grounds of the Villa Melzi Bellagio.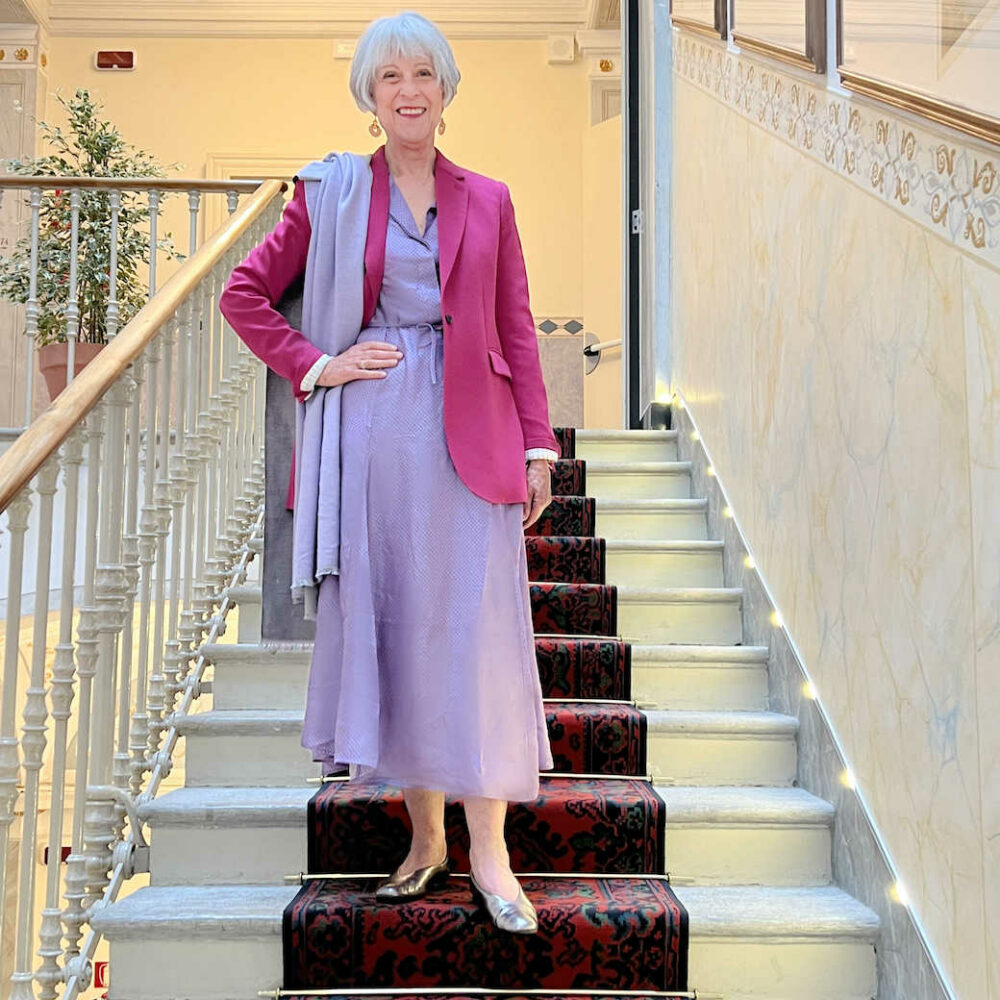 The elegant stairs in the Grand Hotel Villa Serbelloni in Bellagio.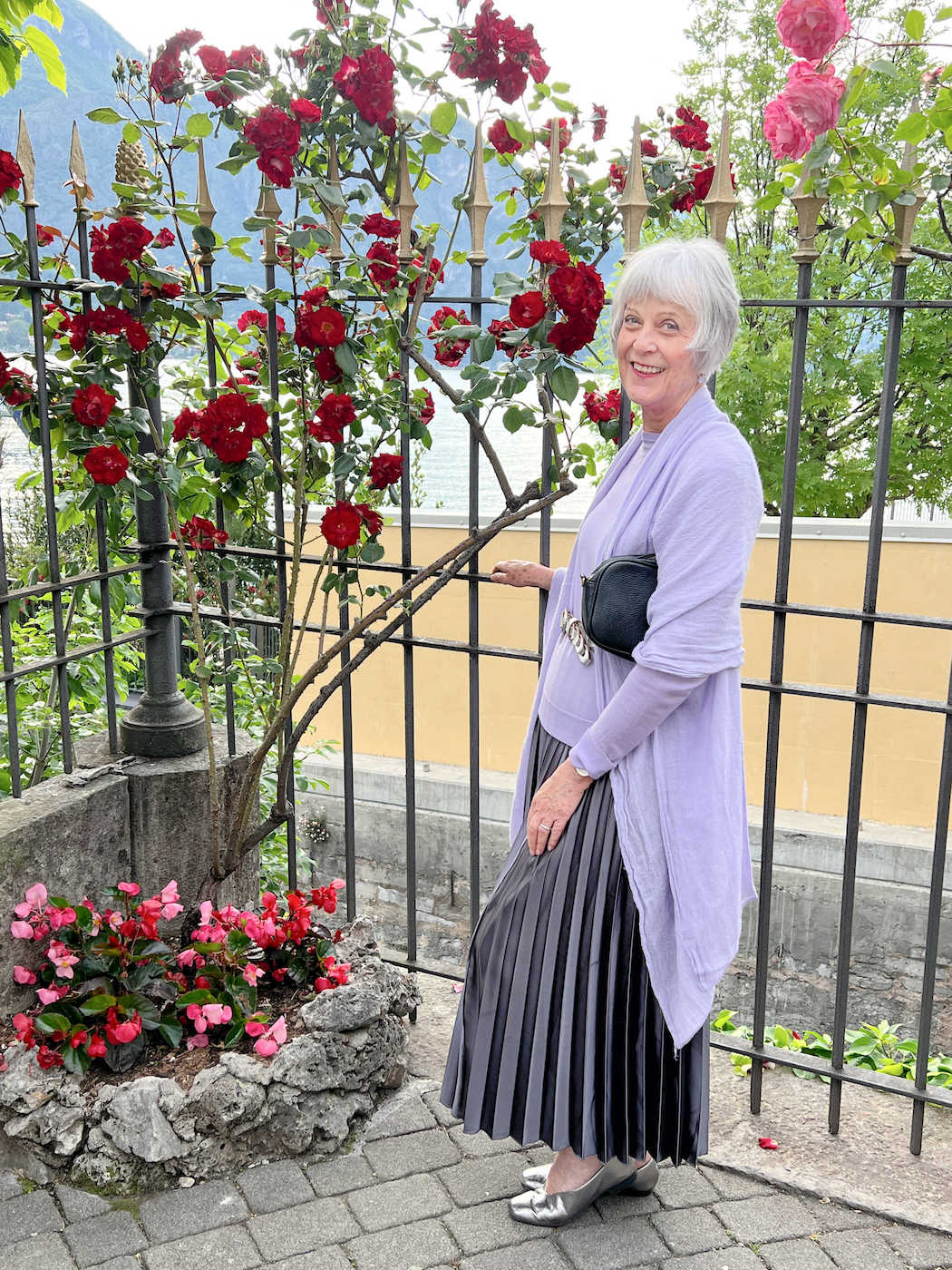 Another evening outfit that I wore for dinner out in Bellagio. Grey pleated skirt and lilac sweater and scarf.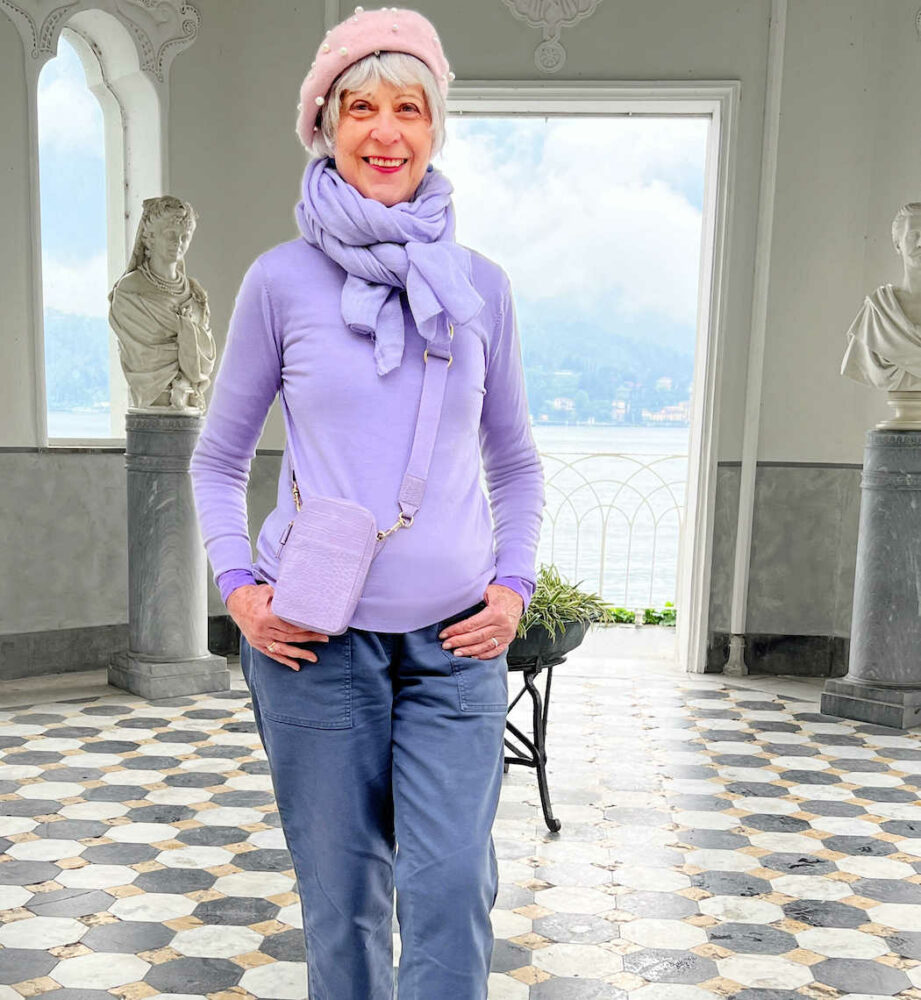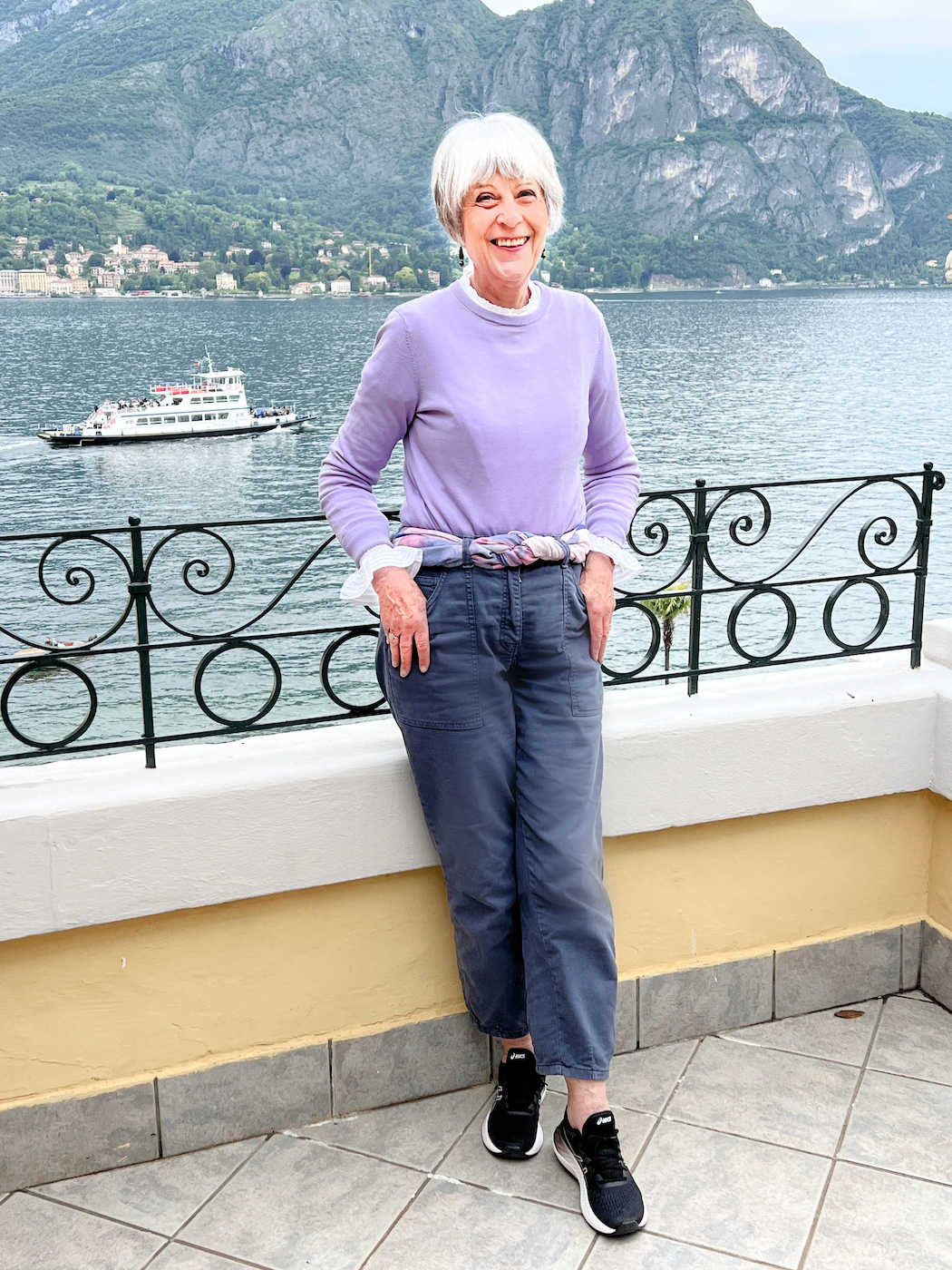 Many of you inquired about my cross-body bag in my last post. So I have researched some current ones listed below:
If you missed my first post on my travels to the Italian lakes you can catch up here.