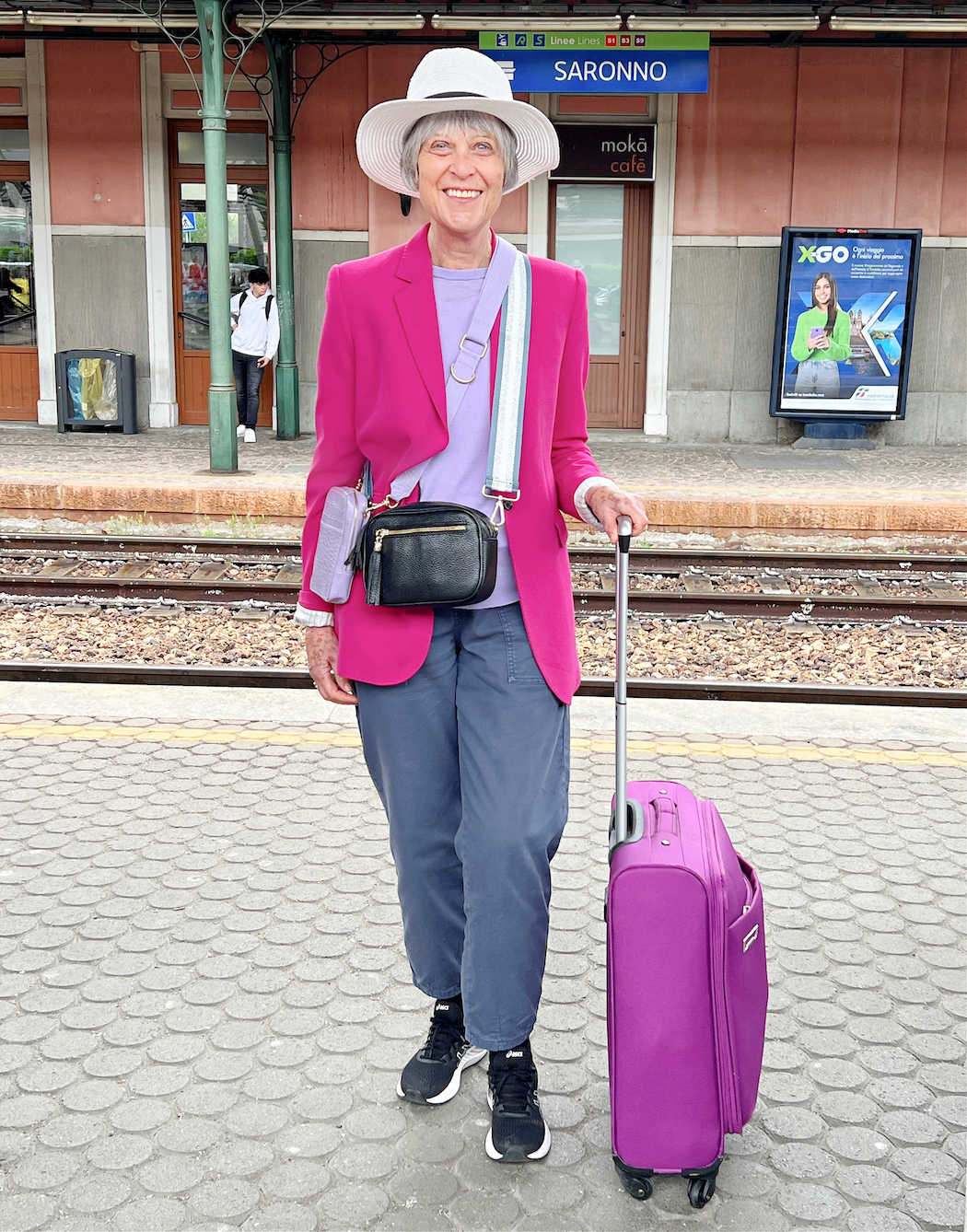 We flew to Malpensa airport in Milan and then had to catch two trains to get to Lake Como. Here I am at Saronna station waiting for the connecting train. My pink carry-on case contains my capsule travel wardrobe for five days in Italy. It fitted easily in the overhead locker on the plane.
To travel I wore my pink blazer. Many years old originally from Joseph. I was glad that I had bought a jacket as the weather was quite chilly during our stay and I was able to wear it over one of my dresses in the evening. I teamed it with my Tessa casual trousers from JohnLewis&Partners. Underneath I am wearing my 100% Merino wool crew neck sweater from Uniqlo. This was the most useful item in my capsule wardrobe. As I mentioned the weather was much colder than would be reasonably expected at this time of year. Most days I wore layers of tees.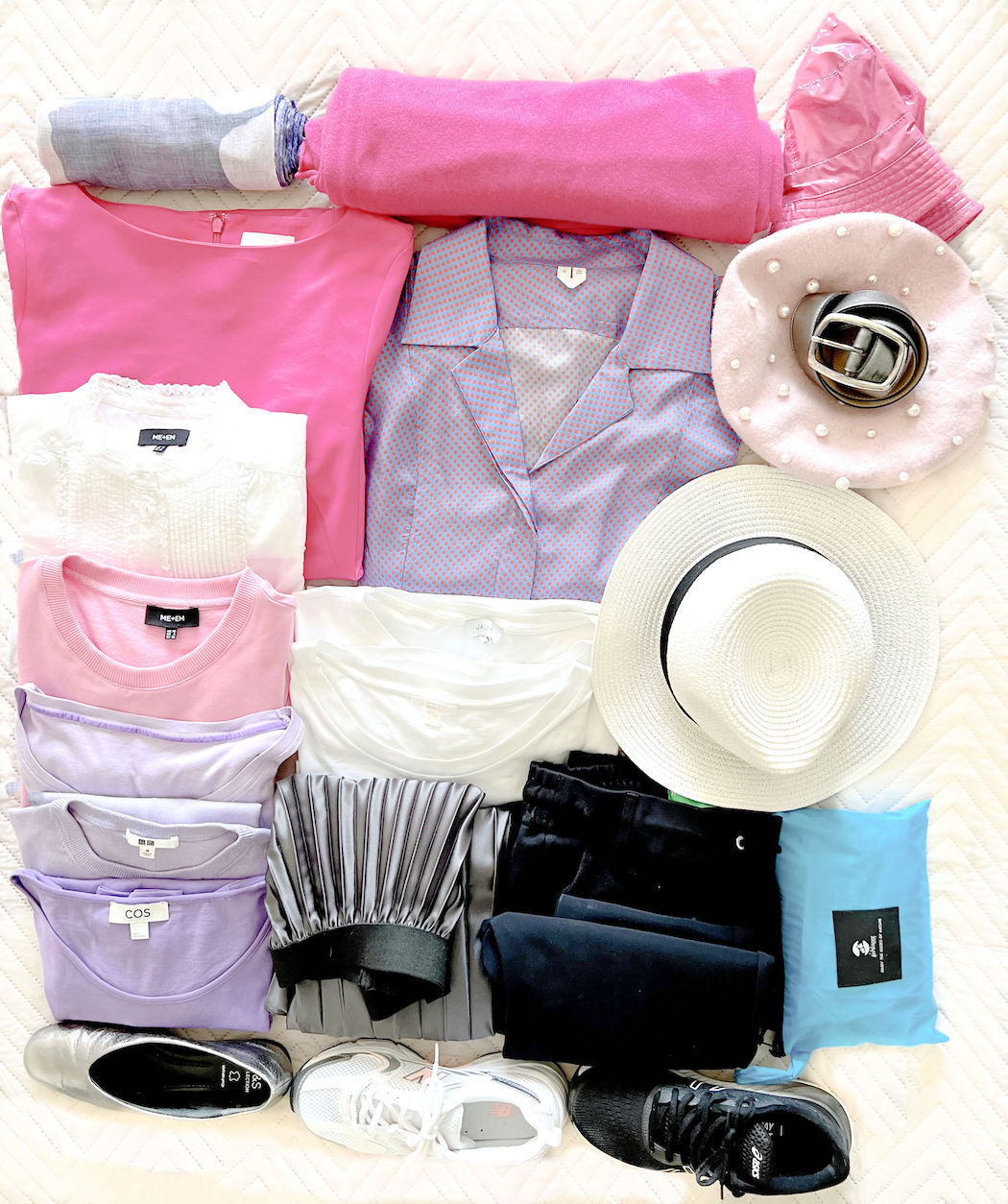 My capsule travel wardrobe for my trip to Italy. Everything fitted into my pink carry-on case. MarksandSpencer does a good range. TK Maxx also has some bargains.
We spent our first night in Como in a small B&B in one of the beautiful old courtyard buildings near the centre of the city.
As we only had one day to explore Como we got up early and headed for the centre of the city.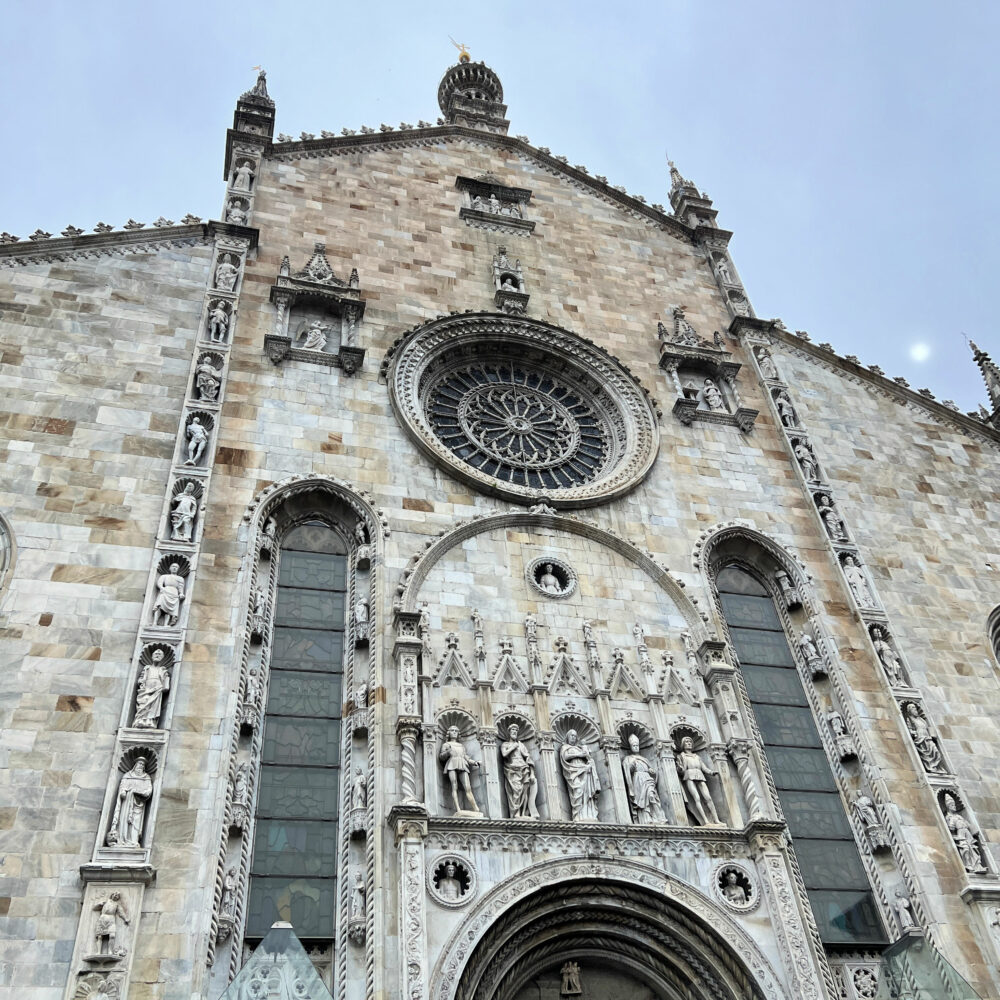 Como Cathedral
There are some magnificent churches and Cathedrals in Como. I tried to follow a guided tour whilst walking round the main town square. Not sure If I got the names of the Cathedrals correct.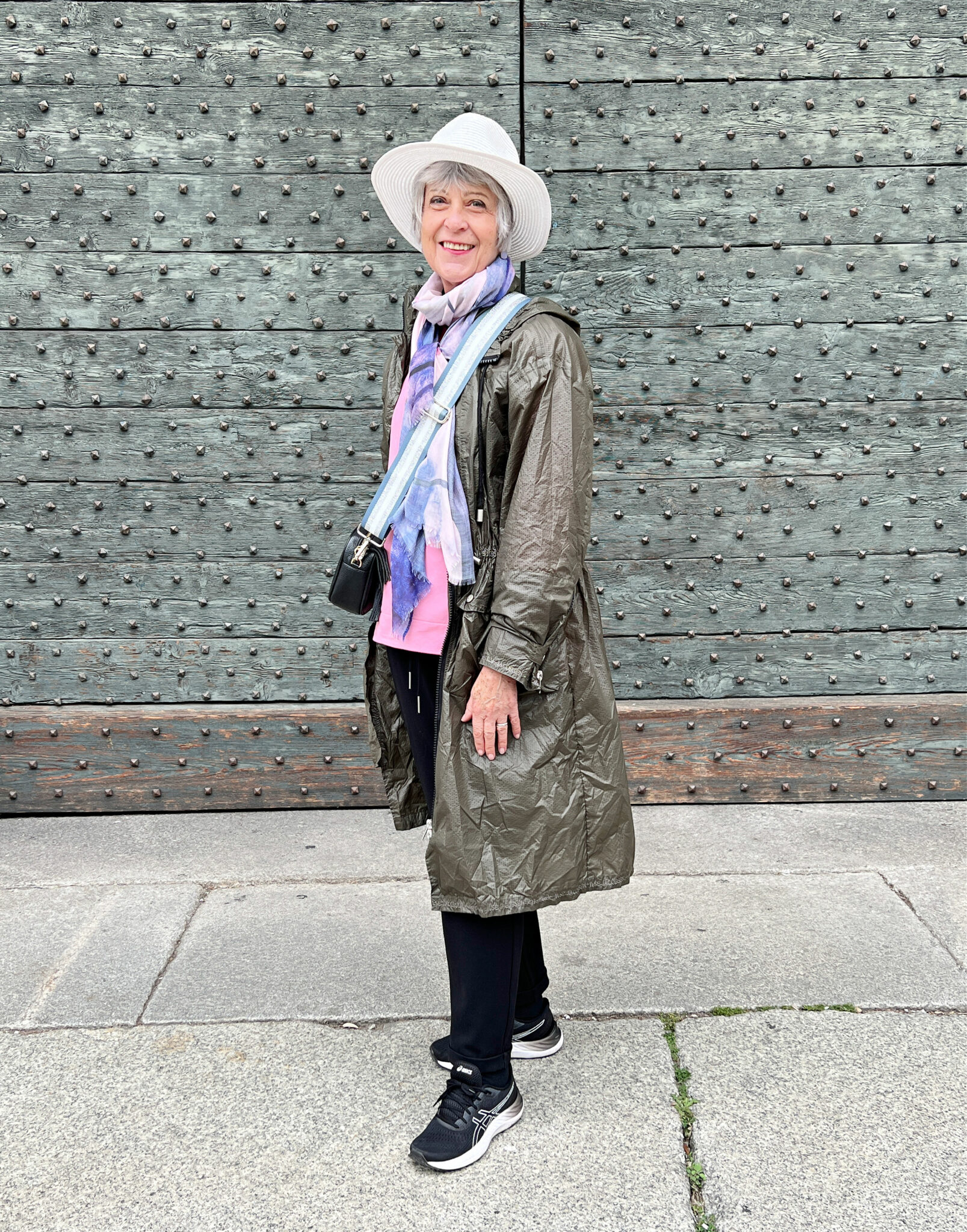 There was a lot of rain during our visit so I was glad that I had packed my green folding Mac Similar. I have had it for many years and can't remember where I originally got it from but I have put a selection of current ones below. I was also glad of my Asics trainers which I wore nearly every day.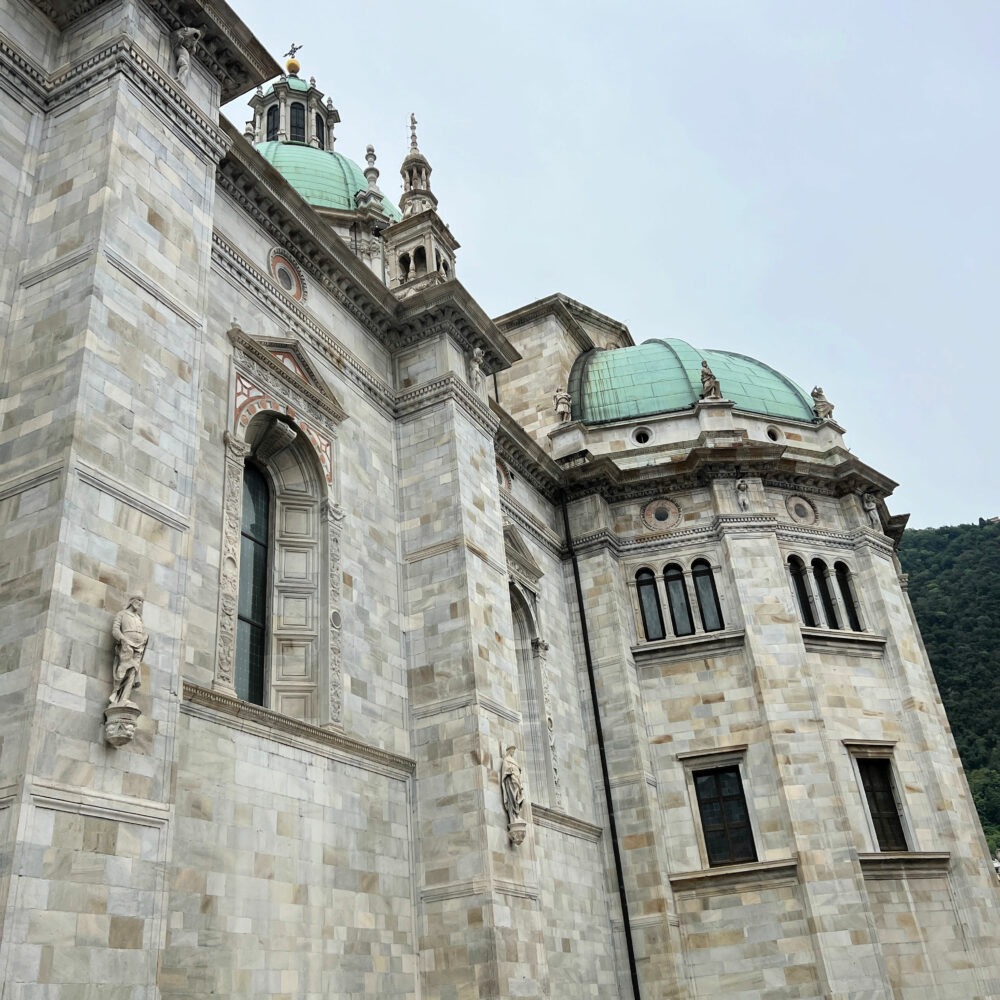 Basilica Cathedrale Como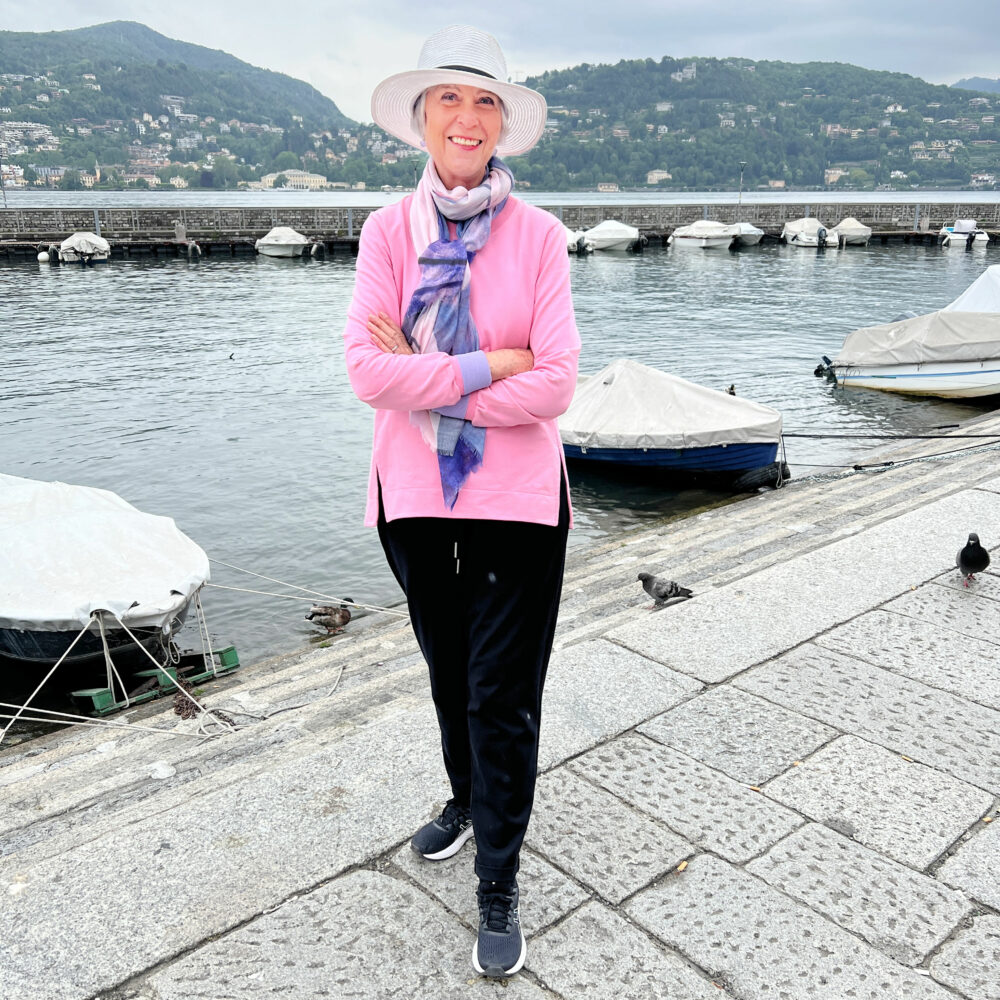 Finally the sun came out and I was able to shed my Mac. Underneath I was wearing my pink sweatshirt from Cos (several years old). I think Arket has some more interesting colours this season including some nice stripey ones.
That evening we took the Ferryboat across the lake to Bellagio. So I will continue my story of our Italian visit to the lakes next week.
In the meantime, I am off for a short weekend in Amsterdam this Friday.