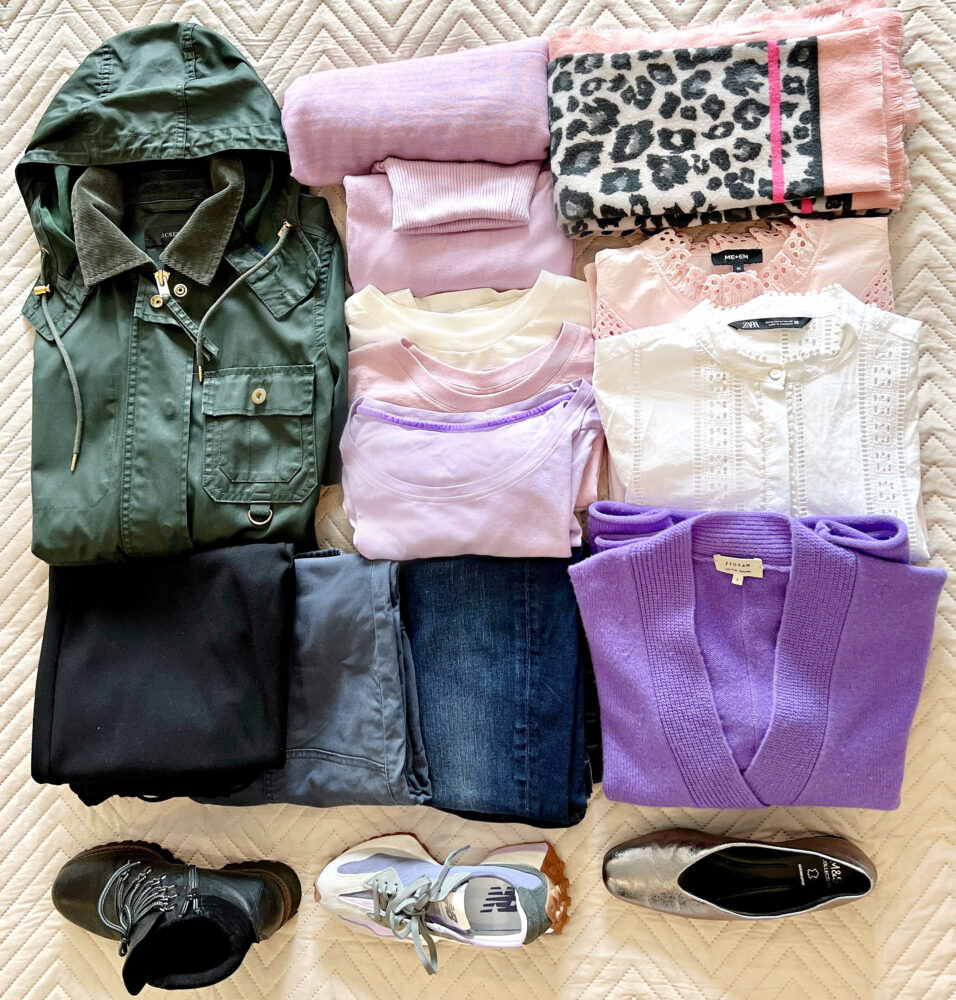 What to pack for three days in the countryside. Planning a capsule wardrobe for three days away with friends in the countryside at this time of year is very tricky. The weather can be mercurial to say the very least. Plenty of layers are the only answer. I have kept to three colours for my tops, lilac, pink and white. All of these will coordinate well with my neutral jeans and trousers. I have included several scarves that will work for the day and evening. My green anorak (about 10 years old originally from J.Crew). They still offer a good selection of similar jackets here. It will deal with any showers and wind.
My shoes consist of my walking boots and lilac, grey and white trainers by New Balance (new this season). I have added my silver bally flats from MarksandSpencer. They are so comfortable and can be worn day or evening. Their new season's version is available here. I am tempted to order a pink pair.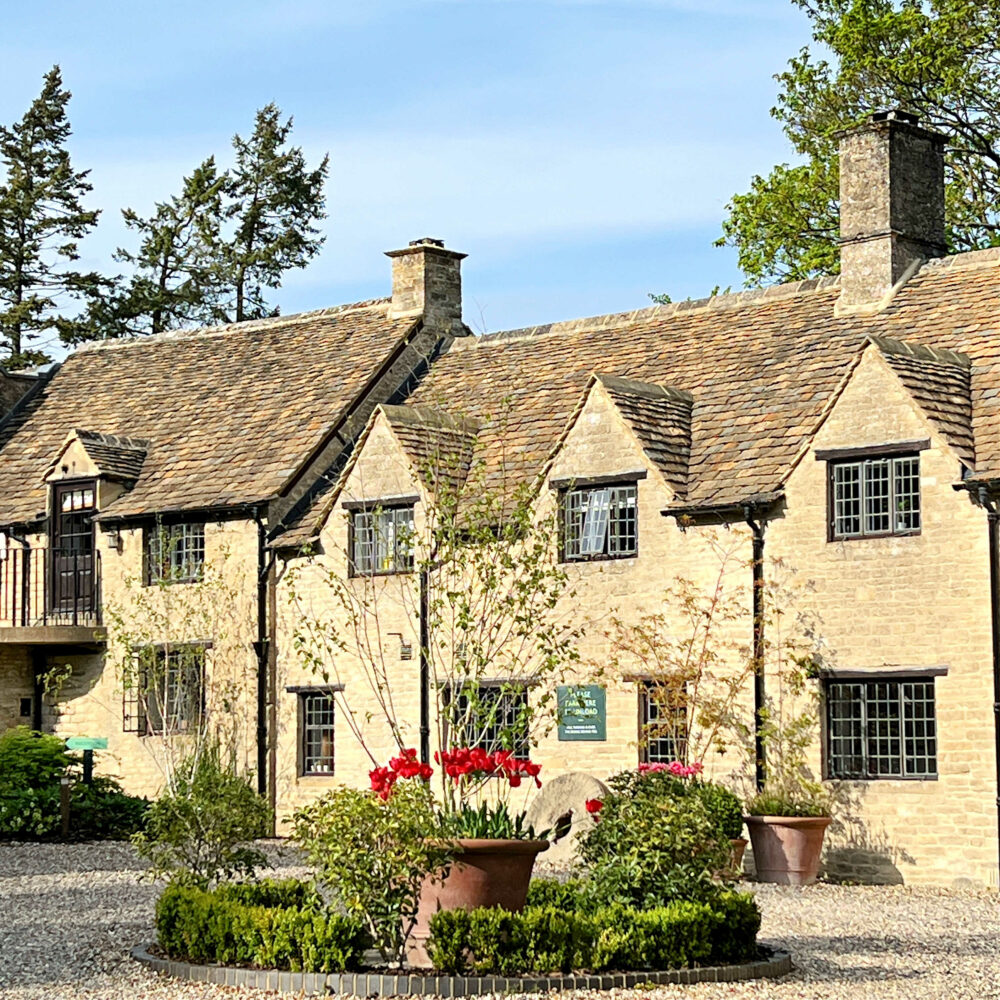 How my capsule wardrobe panned out and what I wore during our three-night stay at the Minster Mill Hotel in Minster Lovell.
First day: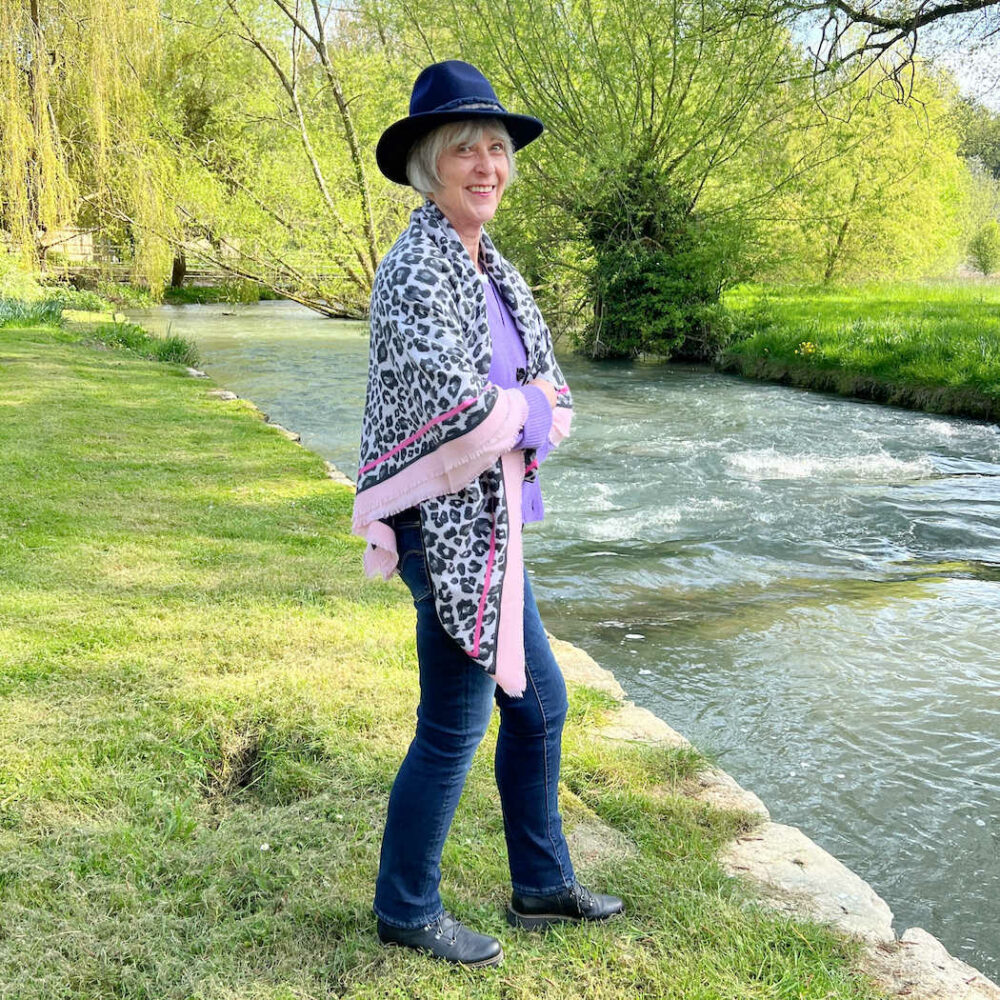 My leopard print shawl is originally from St.Tropez market. Straight-leg jeans Levi.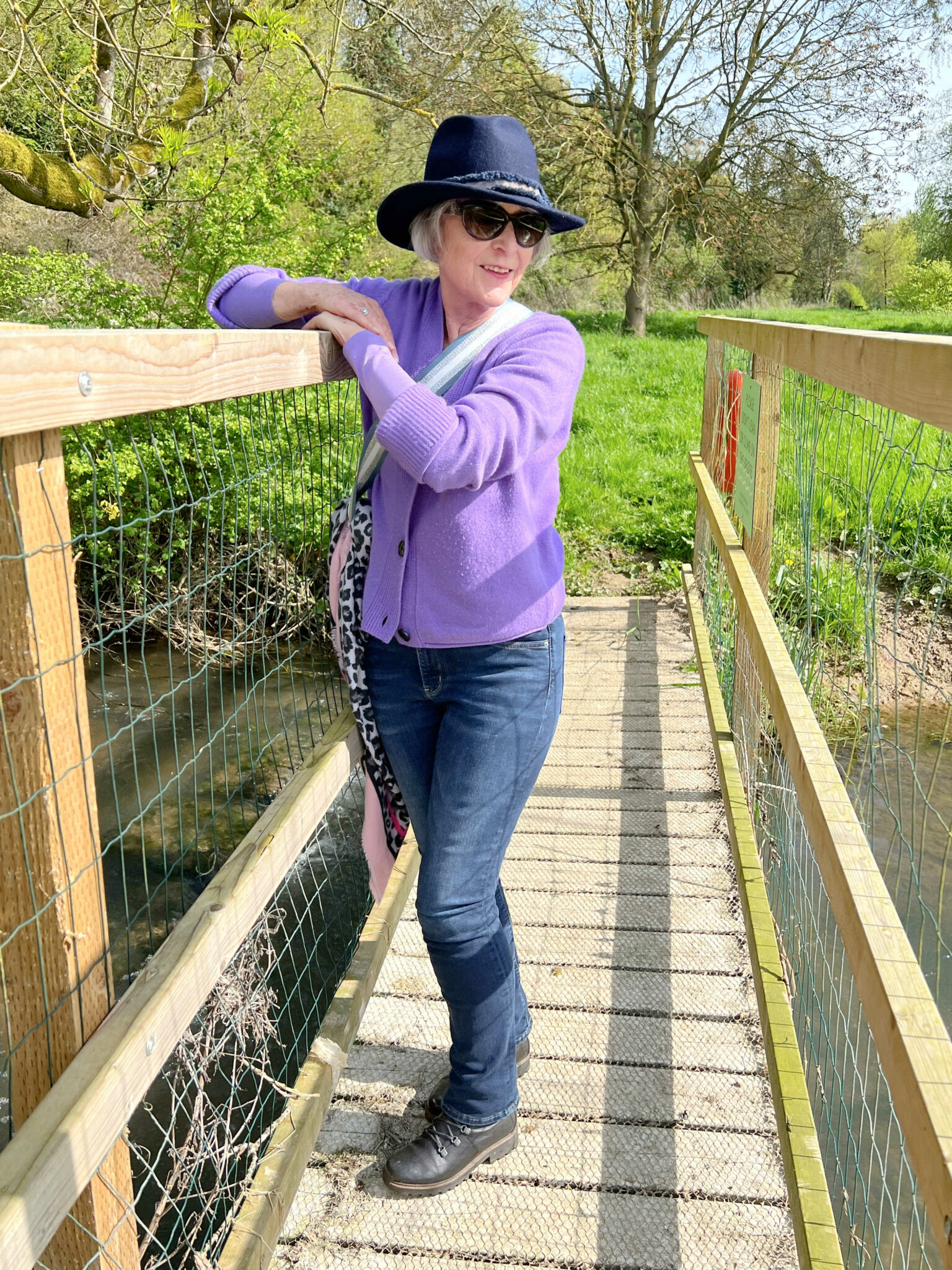 I wore my jeans quite a lot over the three days as they were very practical for walking in the surrounding fields. Teamed here with my chunky walking boots and my purple cashmere cardigan (similar at Uniqlo). Fedora hat and sunglasses complete the look.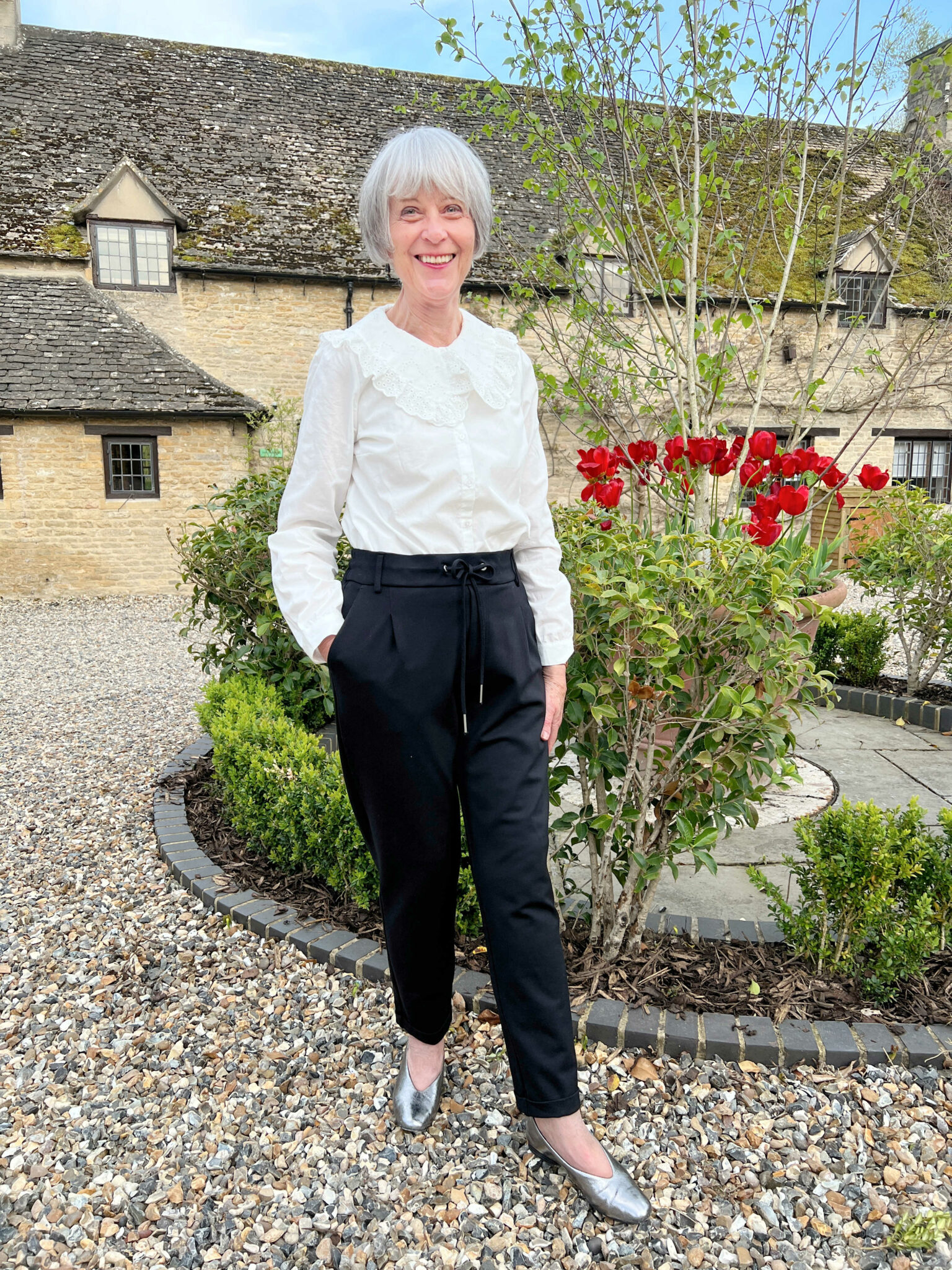 Casual evening outfit. My wide-collar white blouse was bought at NafNaf in St.Tropez (Similar) (similar). Black trousers from Benetton and my MarksandSpencer silver pumps.
Second day: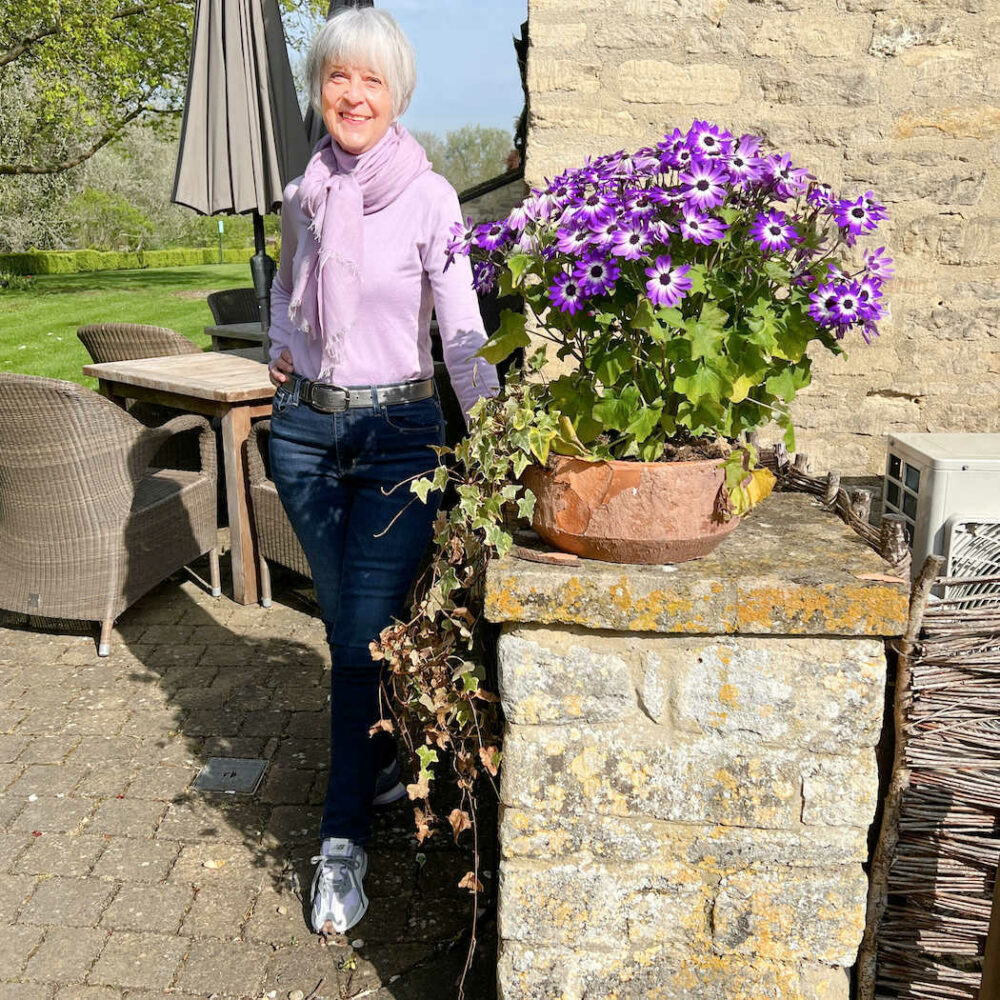 Another daytime look my fine knit polo neck is from Mango (similar at Uniqlo) worn with my New Balance trainers. One of my old scarves was an exact match with my sweater. You can find similar scarves at Etsy.
Great photo taken by Karen as we went for a long walk in the surrounding fields. Anorak many years old originally from J.Crew. Mango polo neck. I like to add my silver belt to my jeans to jazz them up a bit. MarksandSpencer have some great belts at reasonable prices including a silver one which I have added to my collection.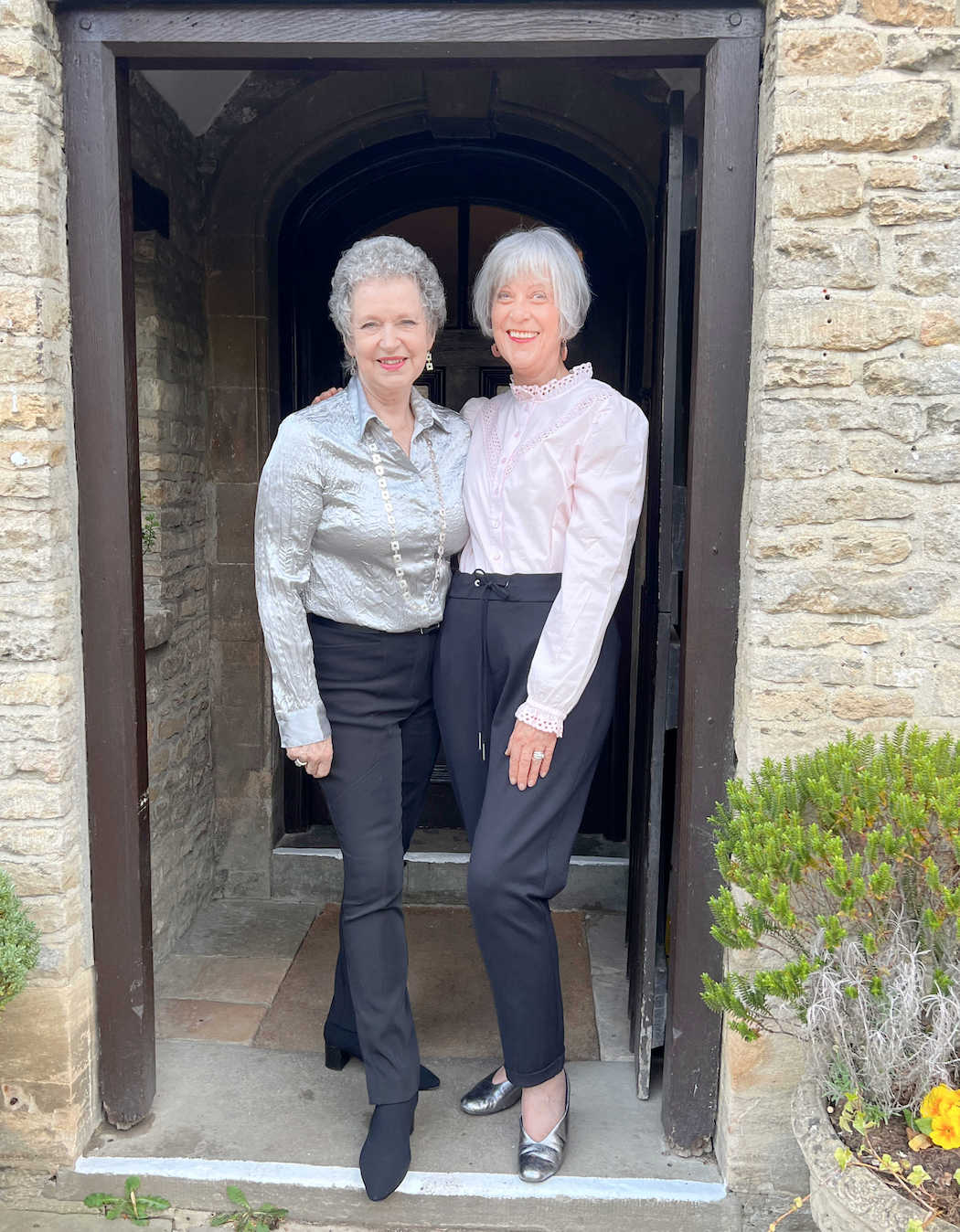 The second evening Karen and I going into The Old Swan pub for dinner. Karen was looking so well if you have not already read her amazing cancer journey you can read it here.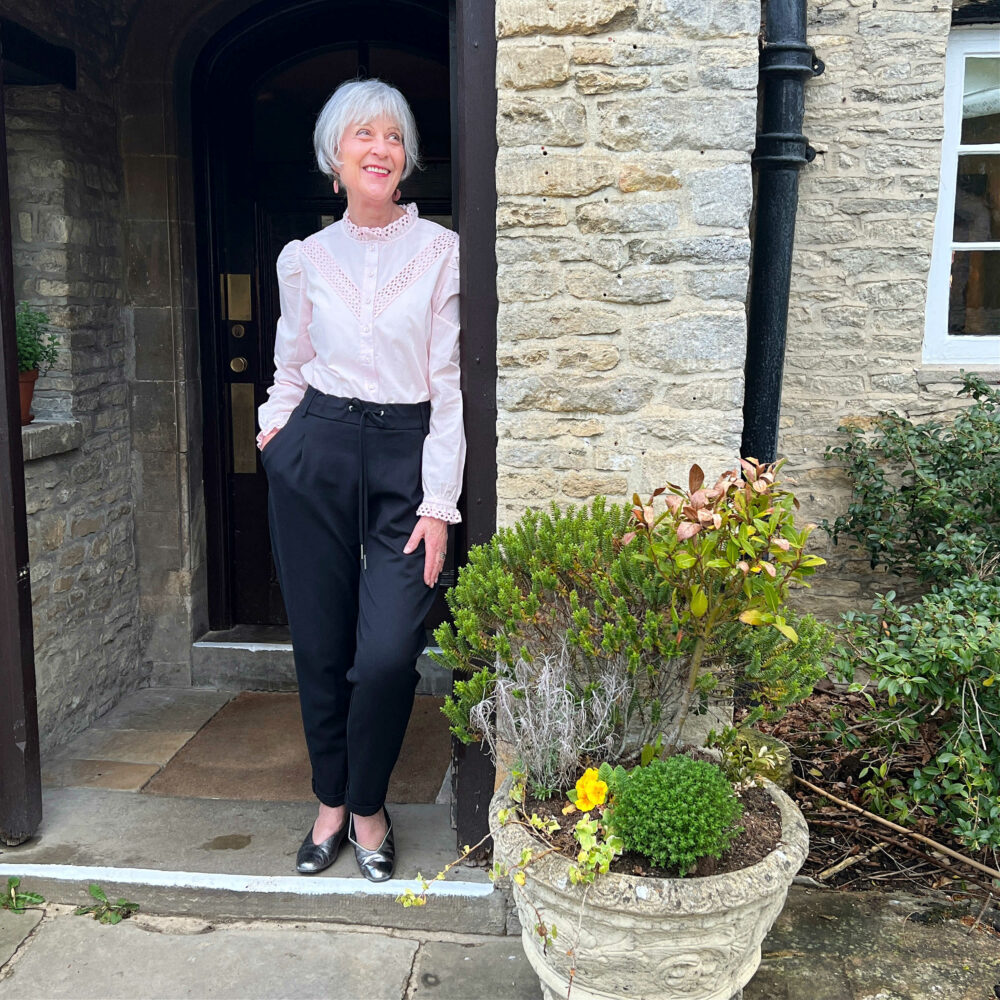 My pink blouse was originally from MeandEm a few seasons ago. They still have some very pretty ones. Black trousers Benetton.
Final day: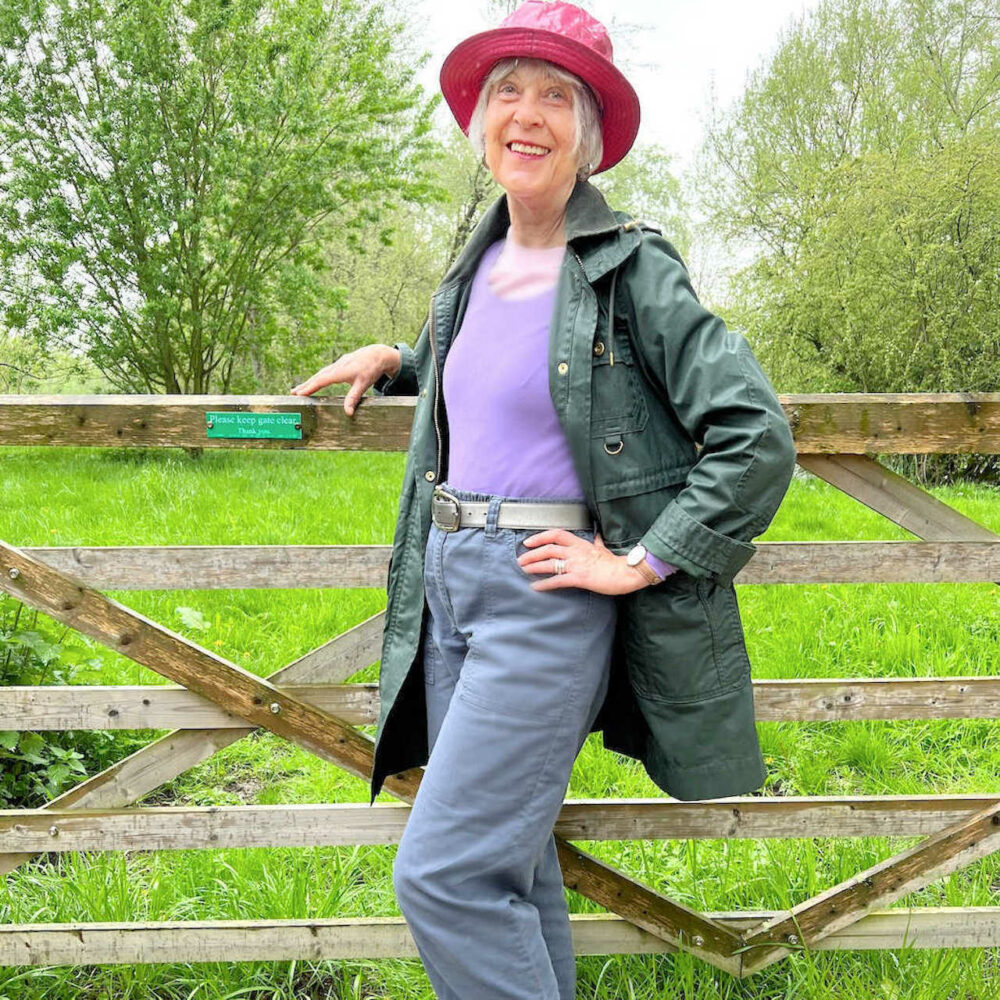 The day of our departure it was raining so I was glad of my trusty anorak and pink rain hat.
Suitable coats for a country week-end:
I was very glad that I had prepared my capsule wardrobe for our week-end away in advance. It made choosing what to wear for each day and occasion much easier. I had checked the weather forecast beforehand.
We are going to the Italian lakes for five nights next week and I will be using the same method of packing. I intend to have a rest so there will be no blog post next week.