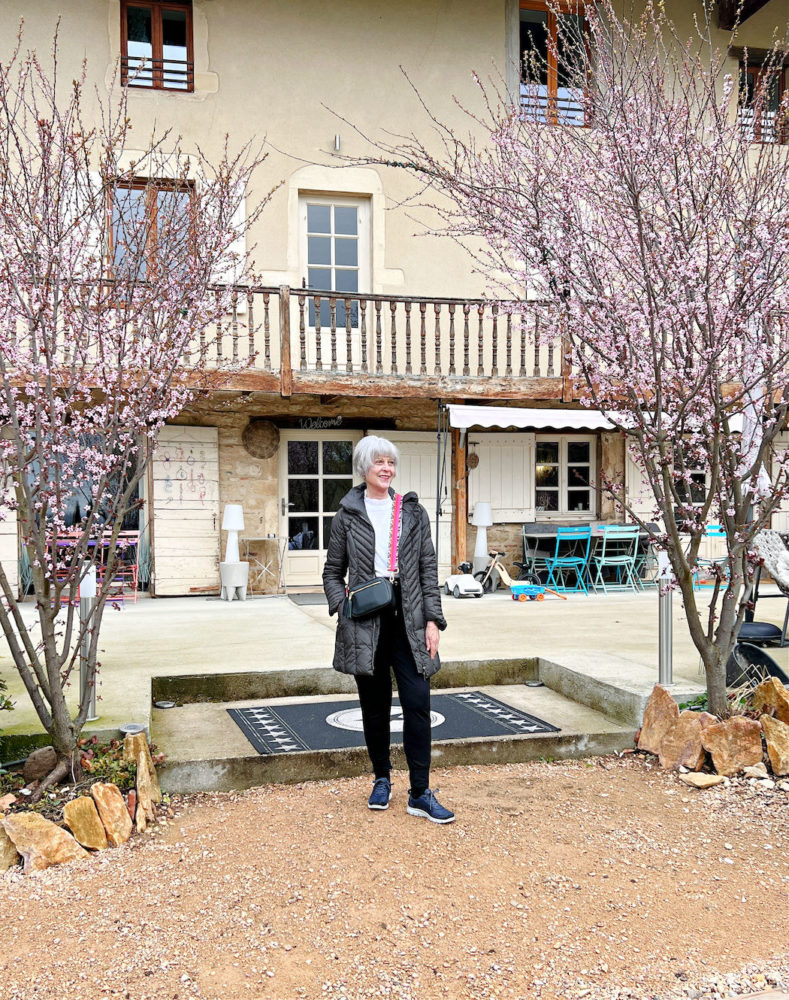 We arrived in Grimaud on Monday afternoon. Our journey was good apart from torrential rain on Sunday. We always break our trip with an overnight stay in a Chambre d'hote. It gives us the opportunity to explore different areas of France, meet french people and eat delicious food. This time we chose to stay south of Mâcon at Le Domaine. Let me tell you about our delightful stay in a charming B & B in Mâcon
Our hosts at Le Domaine Gary and Sophie were charming and gave us a warm welcome. Our room was absolutely delightful as you can see from the photos below. I loved the design and the attention to detail. It was different to many of the other houses we have stayed in. I would describe the decor as modern with a French touch. There are many features that I hope to be able to incorporate when we finally get to buy our new house in the UK.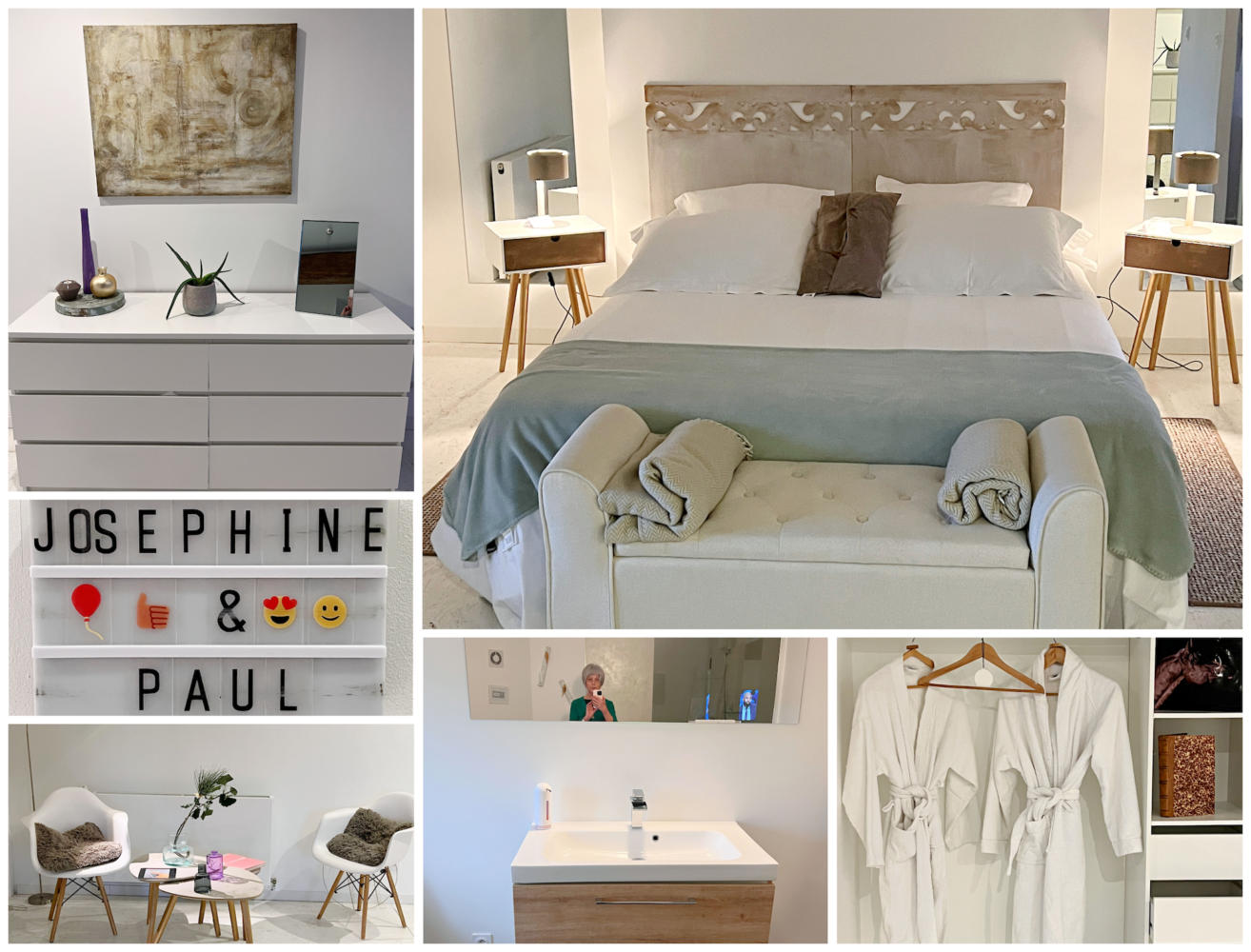 I particularly liked the sign with our names. It was positioned just outside our room. A very personal touch. It was a large room but felt cosy as it doubled as a sitting room with a sofa and an area to sit and read.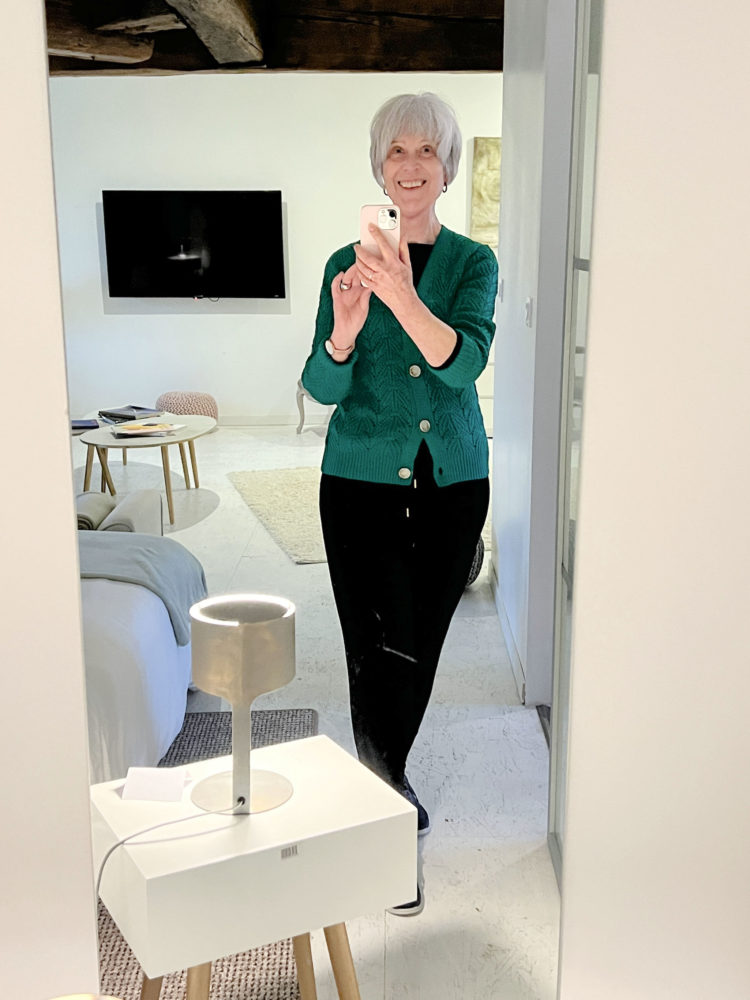 Above I am wearing my joggers from a selection at MeandEm and my new green cardigan from Cotton Traders (gifted).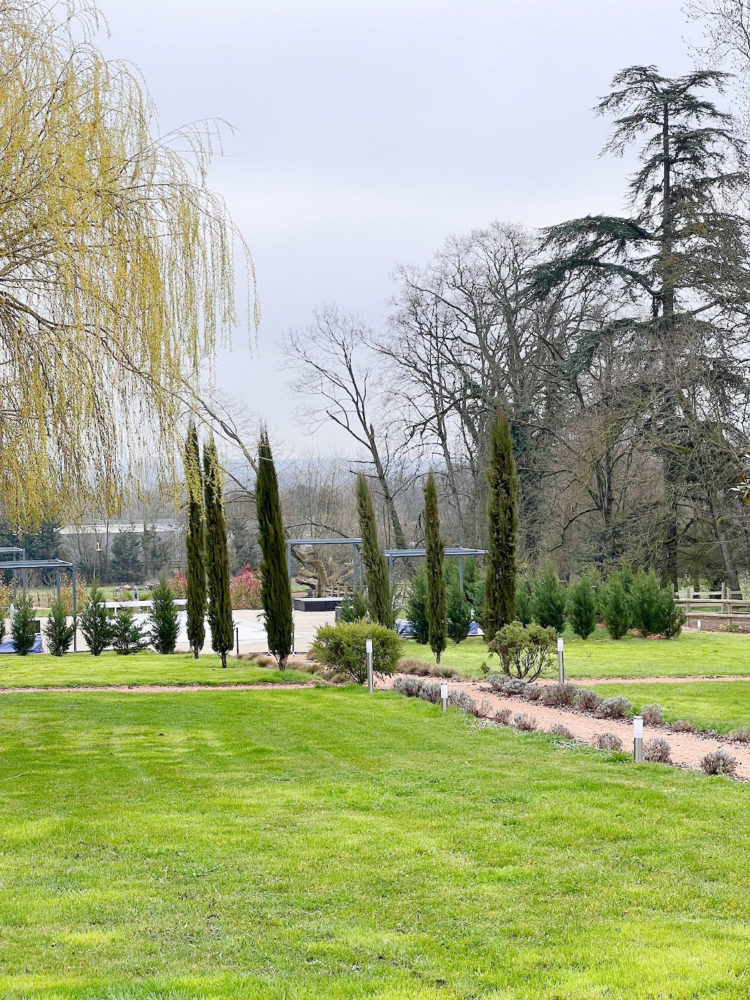 The beautifully landscaped gardens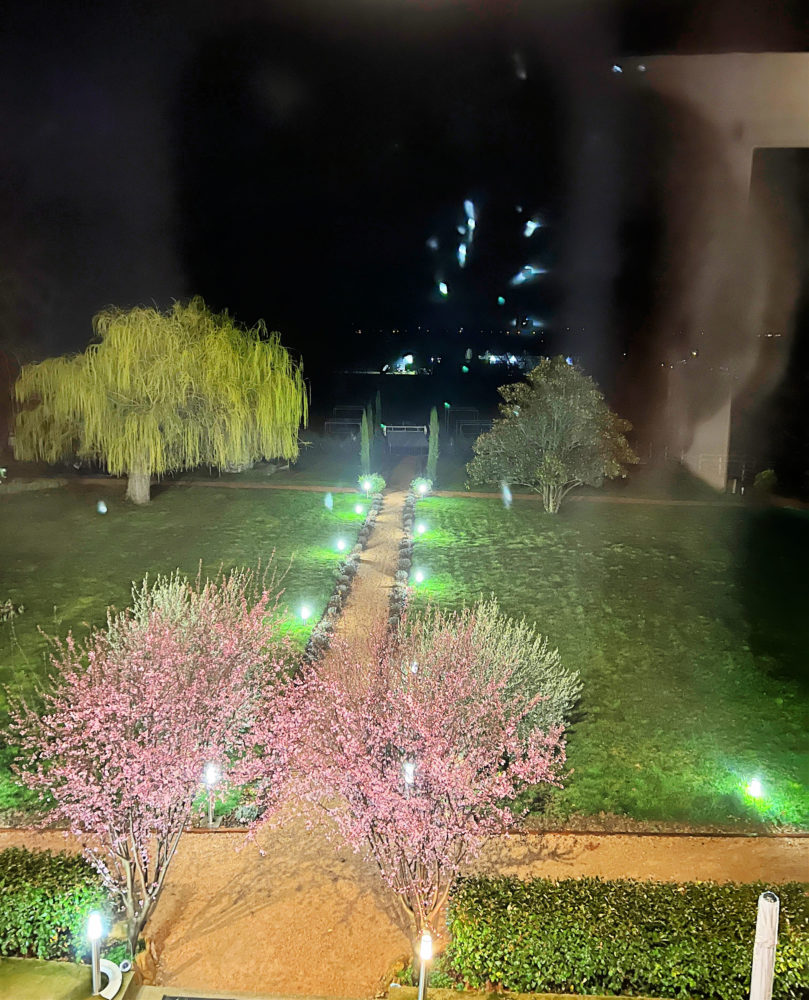 The view from our bedroom window at night.
Our delightful stay in a charming B & B in Mâcon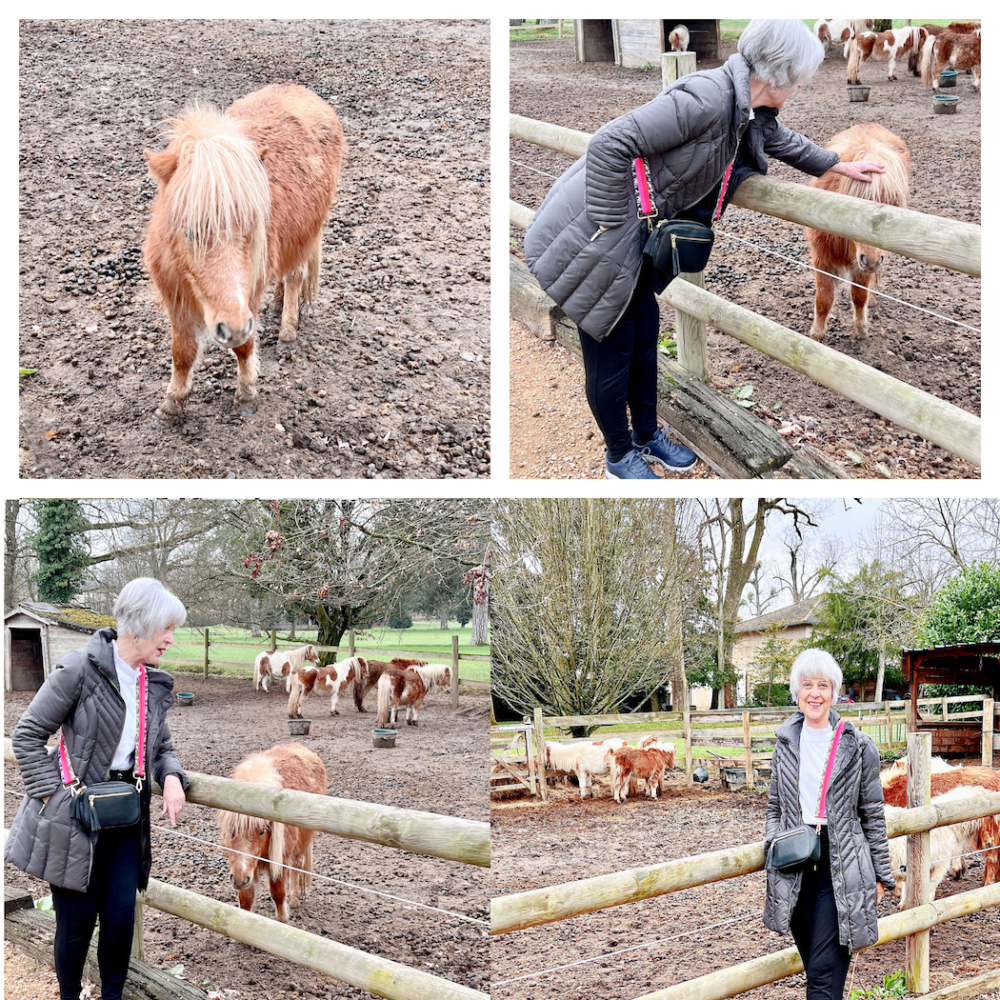 I have always loved horses. I used to ride a lot when I was younger and had my own pony. So I was fascinated to visit these miniature horses. They belonged to the farmer next door. We were informed by our host that they are definitely small horses and not ponies. They are bred in Argentina. They were very friendly and apparently can be very playful.
I am planning on going to St.Tropez market this Saturday to come back then to see what I have found.