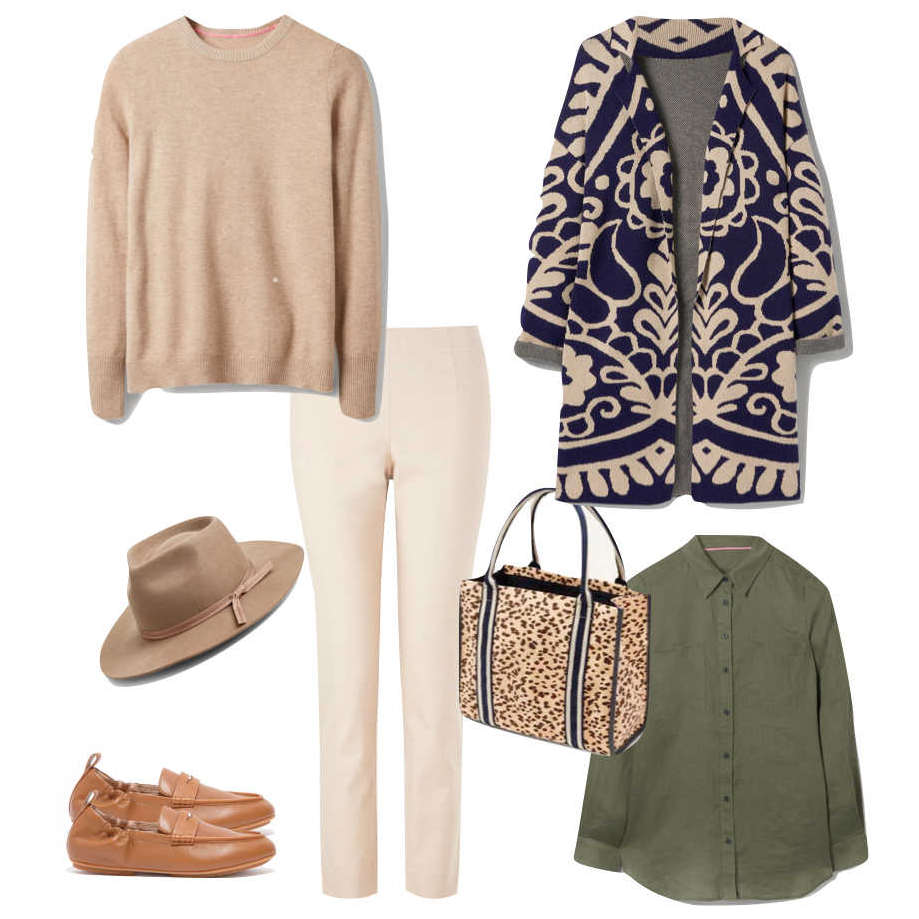 Well, I am finally back. It has been a long and exhausting journey. We are finally established in our rental townhouse. We have had to take a rental as there are very few properties on the market in the area where we want to buy. As I have spent most of my adult life living in Barnes, South West London this has been quite an upheaval. We are now in the small village of Thames Ditton, just across the river from Hampton Court Palace once the home of Henry V111. I am gradually getting to know the surrounding area. I have already found an excellent Pilates class and everybody seems very friendly. The birds were singing yesterday and the I can see the buds on the trees in our small garden. Spring is finally in the air.
Spring is finally in the air
I have put together a couple of collages showing the new colours that are arriving in the shops. I have started with a warm colour palette as I was asked by a reader recently what colours I would recommend if you have auburn hair and pale skin. The colours above could well fit the bill so worth a try if you have similar colouring.
Details of above:
Camel round neck sweater Boden | Beige stretch trousers Whistles at JohnLewis&Partners | Black & beige print coat Boden | Beige fedora hat Nordstrom | Leopard print bag Boden | Khaki shirt Boden | Tan loafers Fitflop.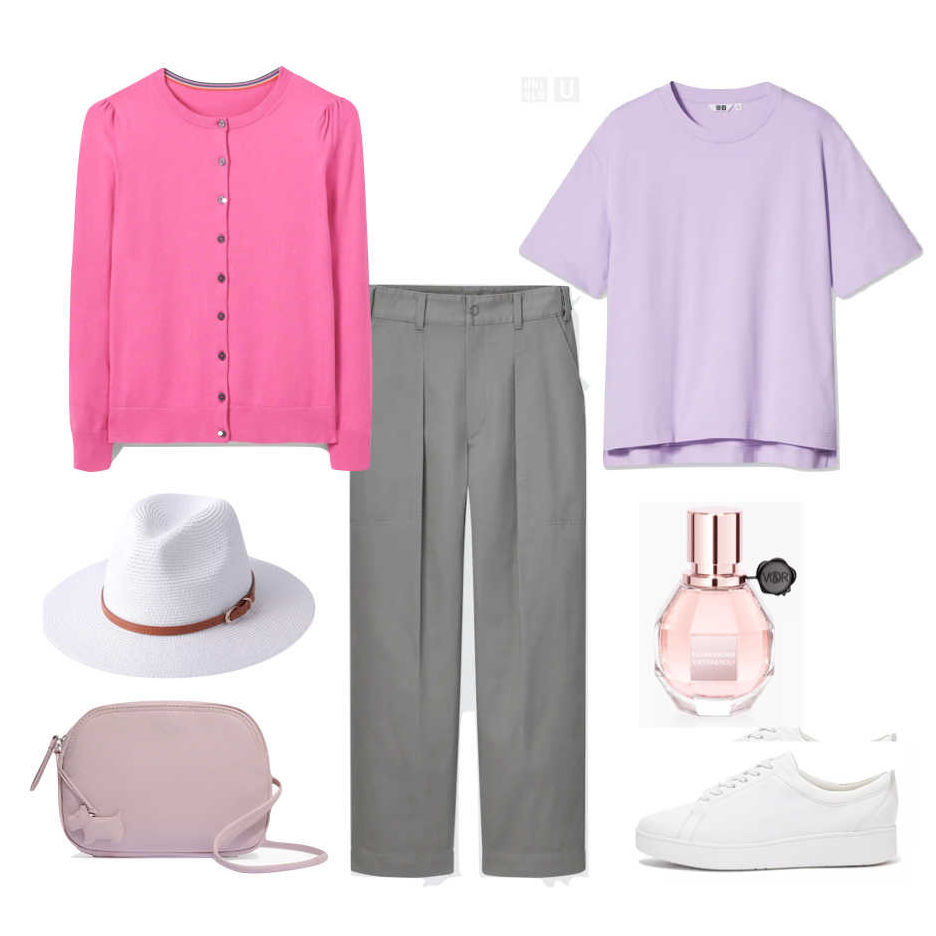 I have an extremely small wardrobe in our current house so I am having to be very careful as to what I buy. I will attempt to keep to a routine of one in one out principle. The last few weeks have reinforced my determination to only buy pieces that I consider will stand the test of time. I do find that having a smaller wardrobe is forcing me to be more creative when putting an outfit together.
Details of above:
Pink cardigan Boden | Grey trousers MarksandSpencer (now only light grey available)| Lilac tee Uniqlo | Lilac fedora hat JohnLewis&Partners | Flowerbomb Perfume JohnLewis&Partners | Pink crossbody bag JohnLewis&Partners | White trainers Fitflop.
More Spring colours in a previous post here.
The good news is that we will be travelling to France this weekend. We intend to get some rest and hopefully some sunshine. We really do need to rest and recuperate so going forward I intend to post once a week. I will of course be exploring St.Tropez market and the local brocantes.