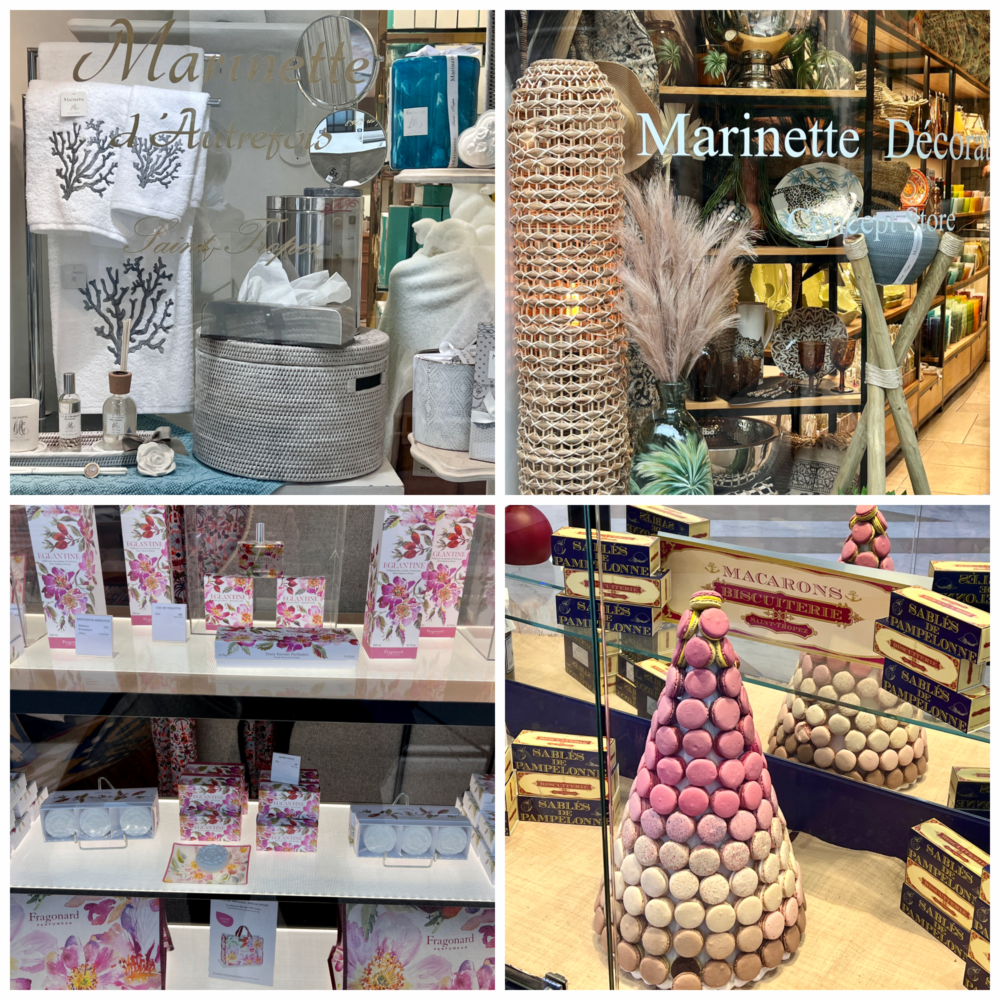 I got up early last Tuesday morning to catch the minibus into St.Tropez. I got there very early as there was very little traffic unlike the height of the summer season when it can take over an hour to get to the port because of the volume of cars queuing on the narrow windy road leading into the town. It has been very cold here the last few days due to the cold easterly wind. I was well wrapped up in my puffer coat plus hat and scarf. Sadly there was no market in the main square but only a small version relocated to the port car park. So I decided to wander the deserted streets for my tour of the shops in St. Tropez.
Many of the shops were closed and empty which is normal at this time of year. The season does not start till 1st April. Marinette my favourite home decor shop was open. They sell exquisite objects d'art for the home plus bed linen, towels and placemats etc. A french village would not be complete without a shop selling macarons.
My tour of the shops in St.Tropez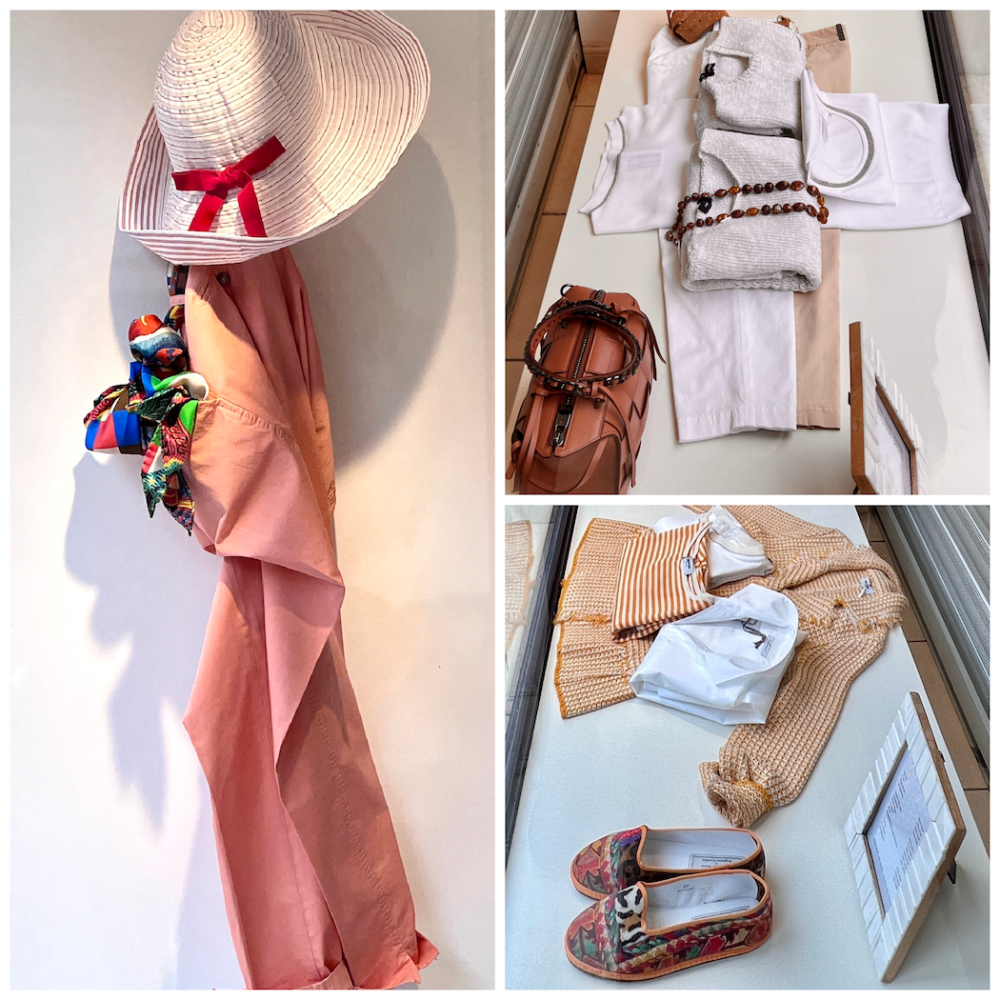 This is my favourite shop situated in a small street leading from the port to the main square. I always love their windows. Their clothes are chic and sophisticated (not cheap) but classic and made of superb materials. So french and so chic!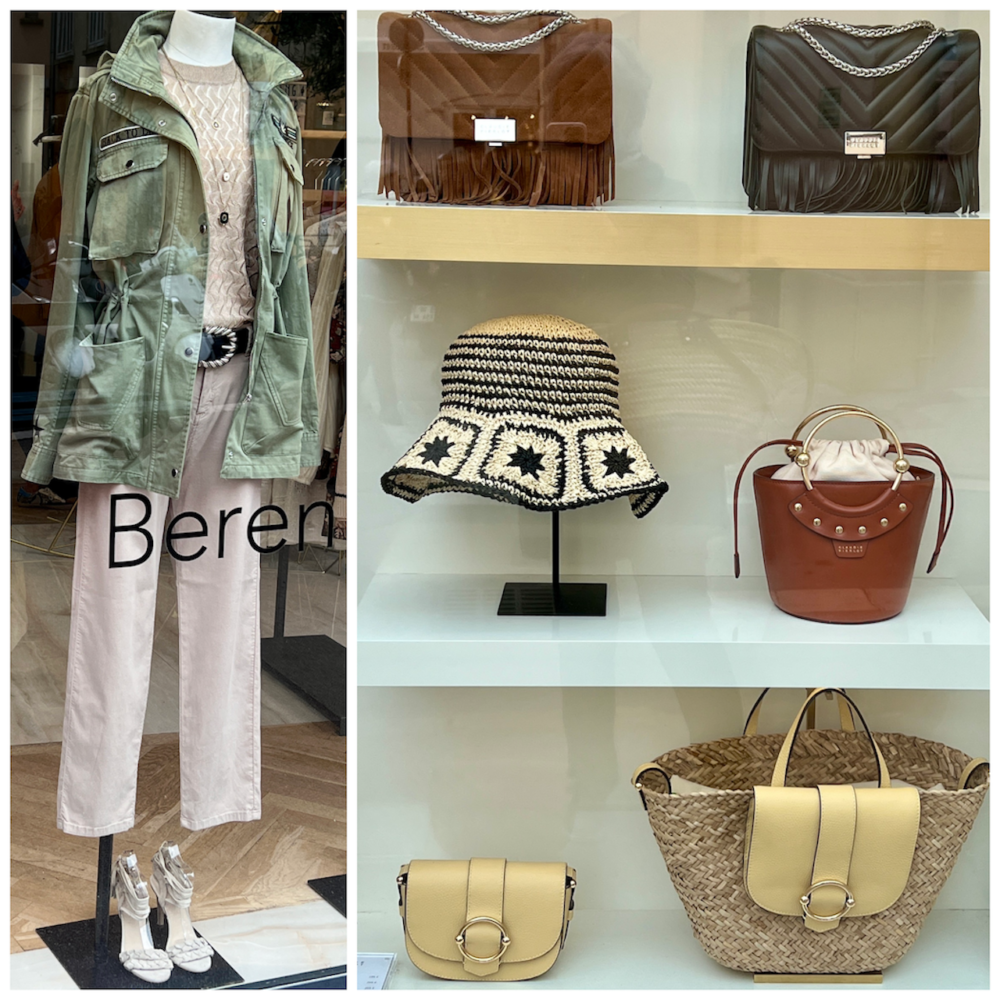 Classic parkas are never out of fashion. You will find one in most french women's wardrobes. You will also find that french women invest in good quality leather bags. Don't think any of us could afford a genuine Chanel handbag even if we could get one. Etsy has some similar.
There are also shops in St.Tropez that sell some excellent Chanel style handbags.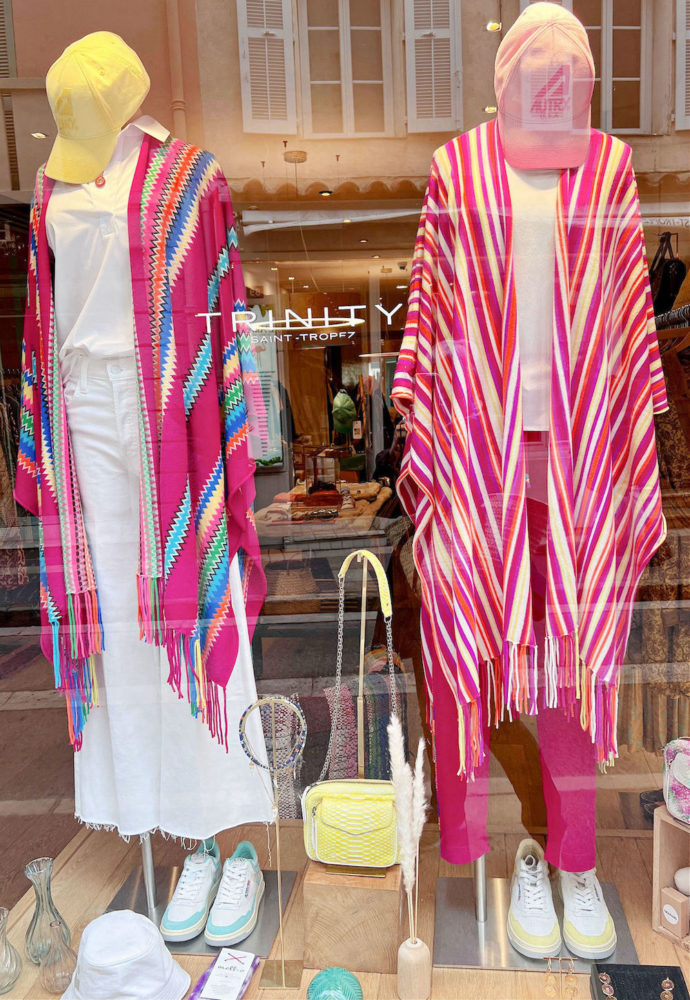 A typical St.Tropez look. Very colourful and flamboyant.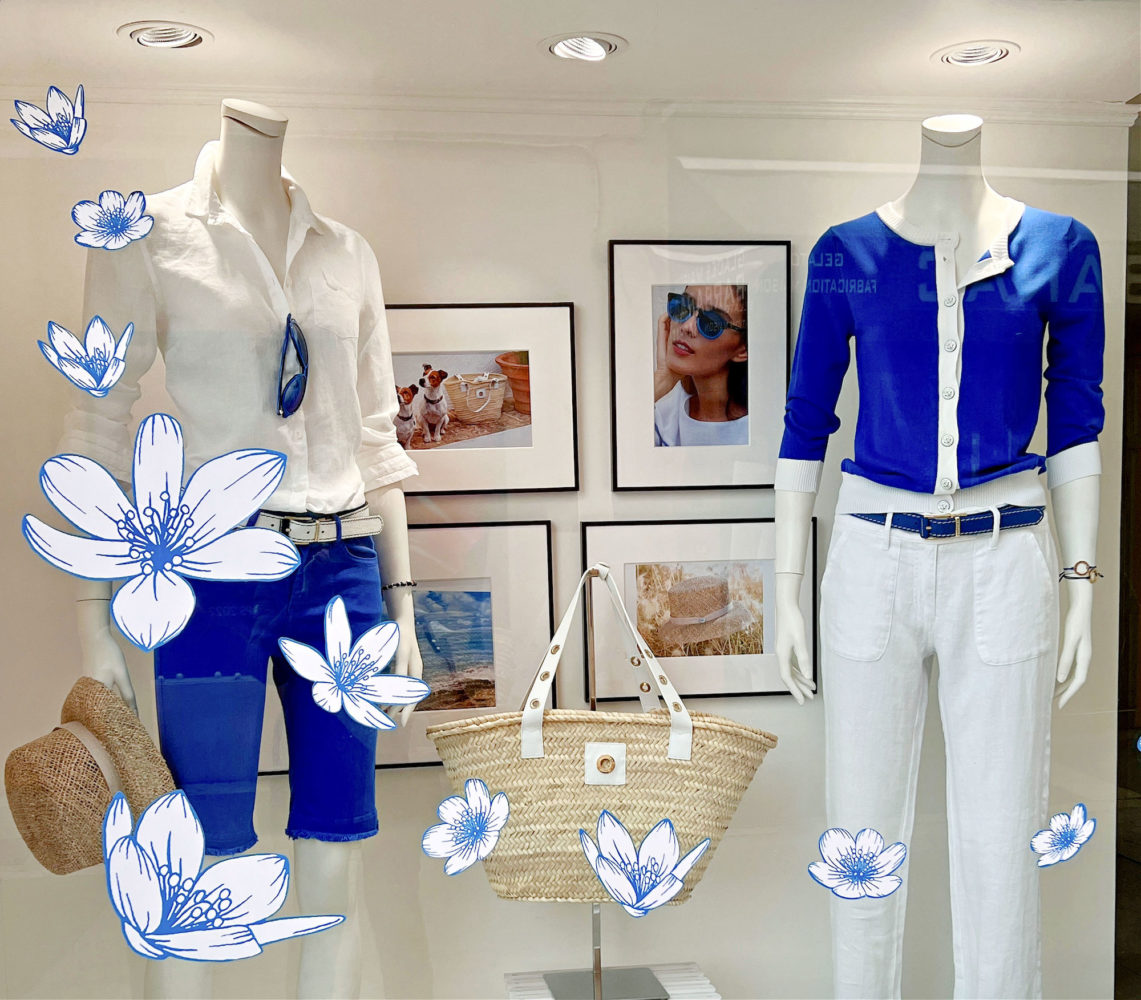 I love this fresh combination of white and blue. So fresh! So Spring! I will try and put together a similar look. I have the jeans (if I can still fit into them! and I am sure that I can find a blue top.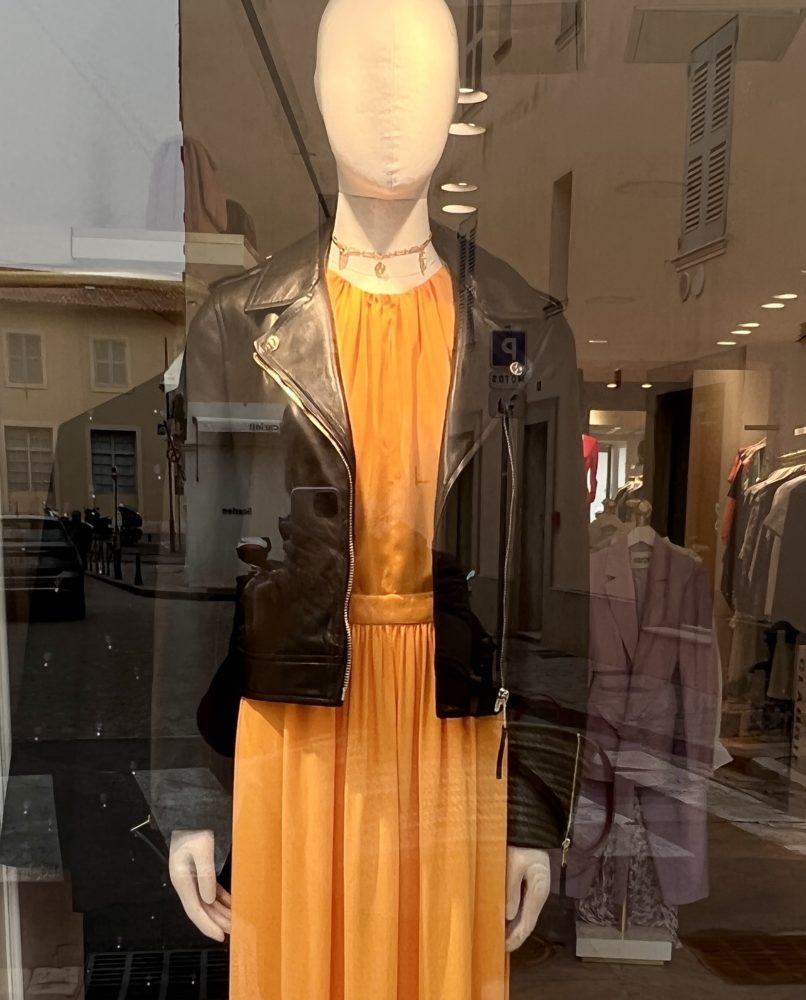 The classic leather jacket. Women of all ages still wear them teamed with either jeans or maxi dresses in the Summer. I do believe that women of all ages can wear a leather jacket. It is worth investing in a good quality one as it will last many years. I bought mine from Me&Em a few years ago and still love it. Nordstrom has some excellent ones including faux leather.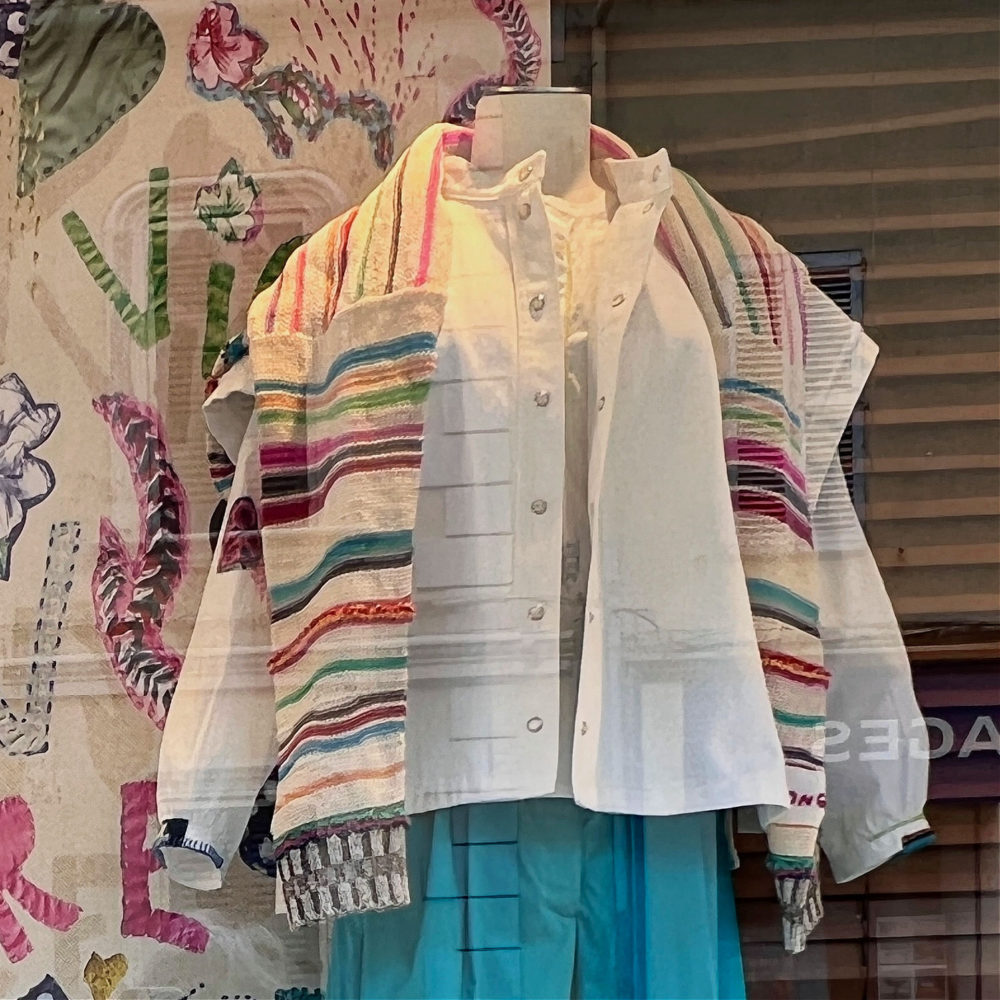 I hope you enjoyed my tour of the shops in St.Tropez. This is my first post showing some classic St.Tropez looks. I will be back soon.