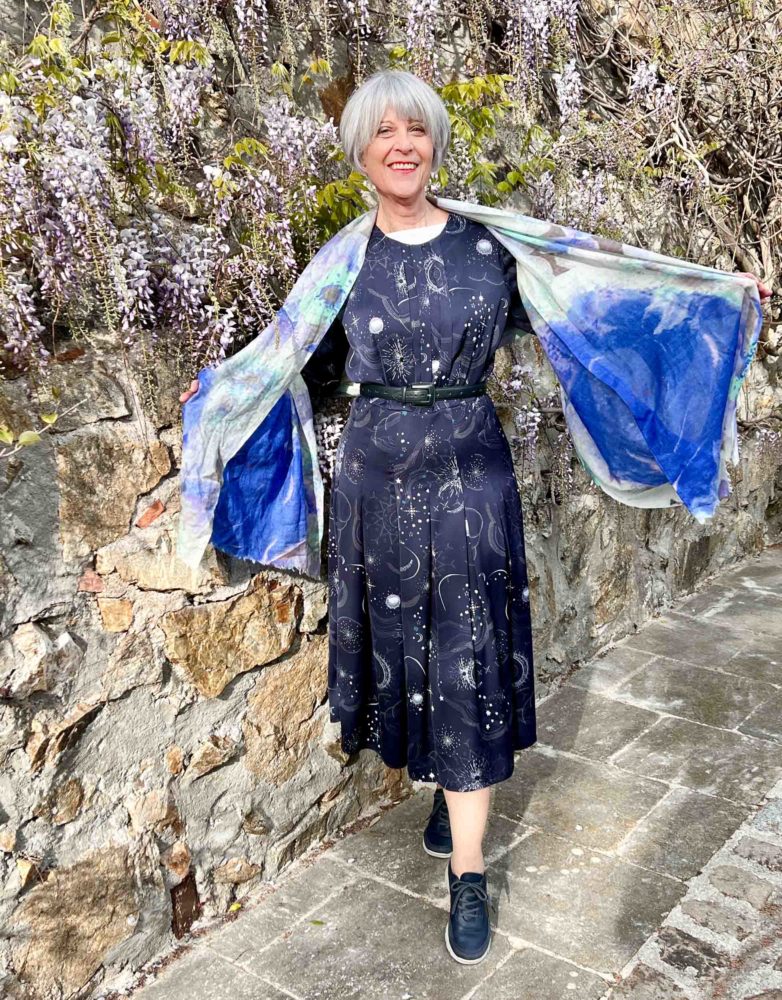 Today I want to talk about shopping my wardrobe and comfortable shoes. I keep a small collection of clothes here in France. Often they are pieces that I have worn and loved in the UK and then semi-retired down here. I tend to buy fairly classic good quality clothes. Many of which are several years old. The navy print dress I am wearing above was originally from MarksandSpencer. They still have very similar styles in stock this season. I have put a selection below.
The shoes I am wearing are from Hotter. These are the first pair of shoes that I have tried from this brand. They were gifted to me to test. I wore them for the drive down to Grimaud. The journey is about twelve-hours long in total which we divide over two days. Sometimes my feet tend to swell on long car journeys which means that any shoes I am wearing tend to rub after a few hours. These lace-up shoes were so comfortable that I hardly noticed that I was wearing any shoes at all.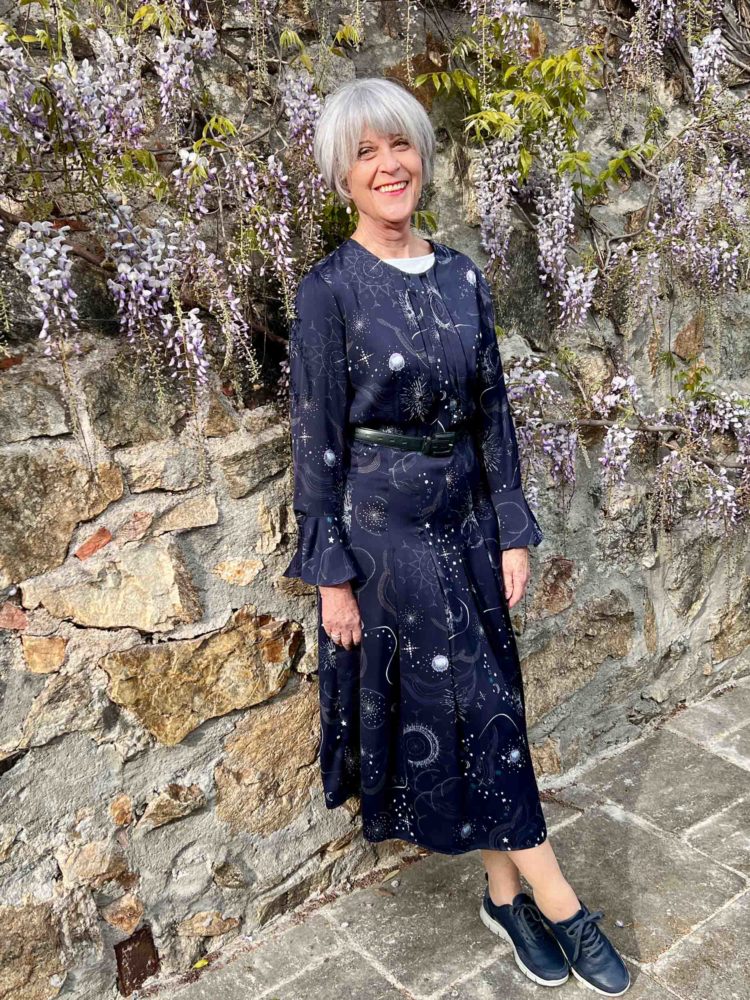 Shopping my wardrobe and comfortable shoes:
I am wearing the Gravity 11 lace up trainer. They have the comfort of a trainer yet look smart enough to be worn with a dress as shown above. It can be hard to find shoes that look good and fit well. We all have different needs when it comes to shoes. Whether you prefer a wide or slim fit there is something for everybody with Hotter's precision fit.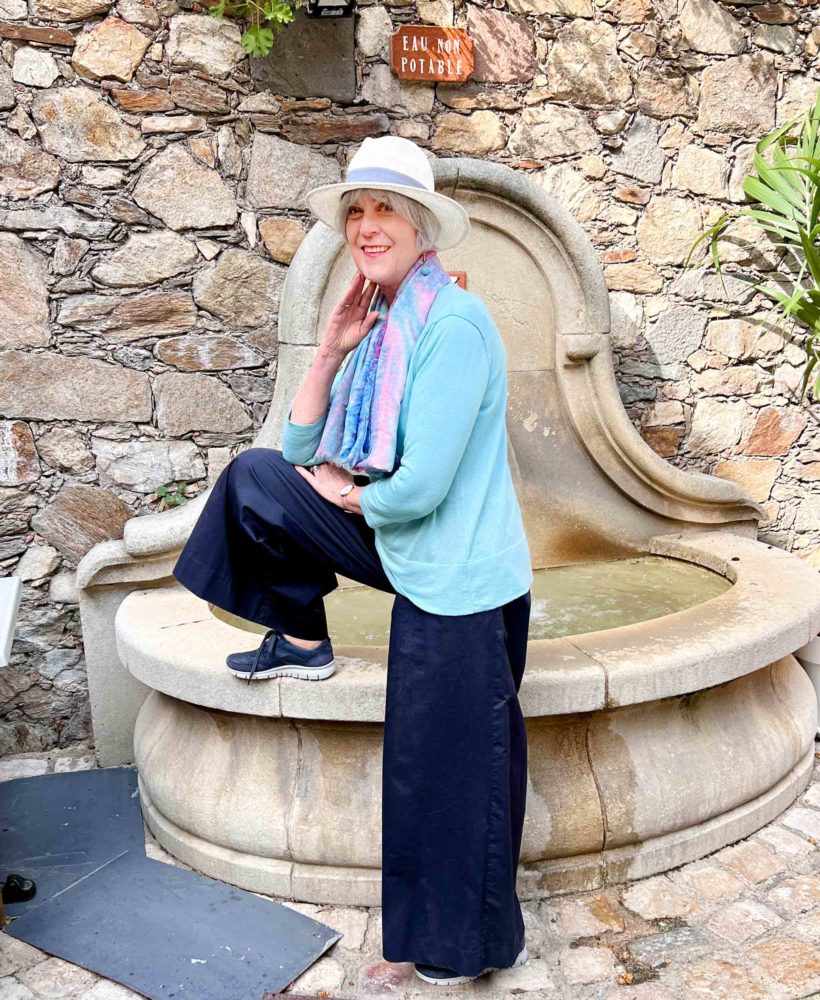 I also found these shoes excellent for negotiating the uneven cobbled streets in our village. Here I have teamed my shoes with a pair of wide-leg cotton trousers originally from Cos. If you like wide-leg trousers I think that Cos offers the best selection. My light green sweater is many years old originally from Jigsaw. Scarf and hat from St.Tropez market.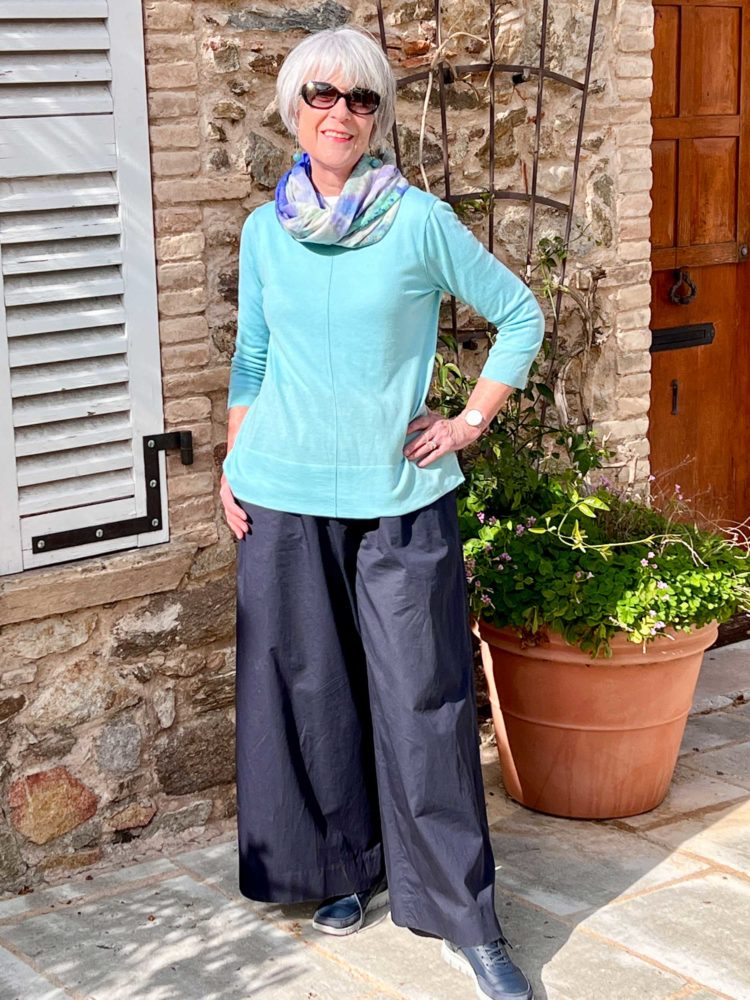 My friend Dee took this photo in one of the very pretty squares in the village.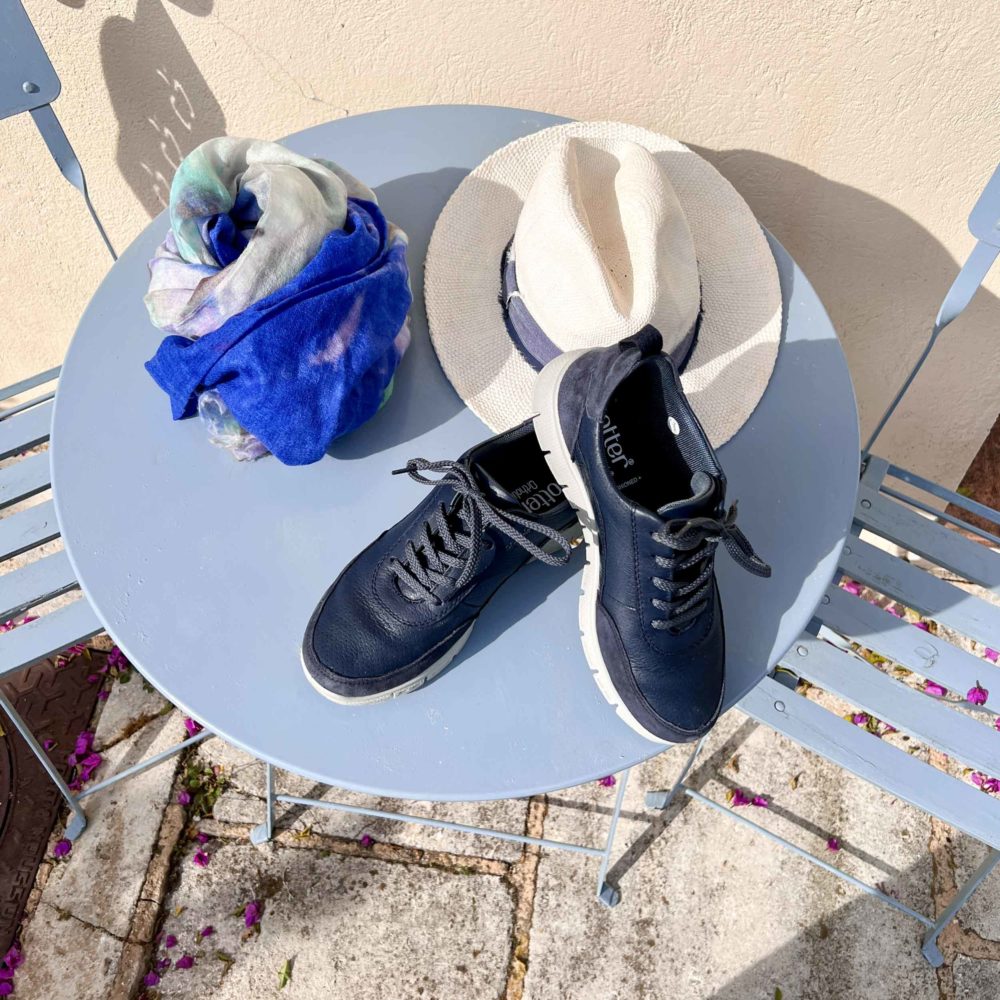 Above you can see a close up of the shoes. They are slightly perforated at the front and have a very thick sturdy sole. We took this photo outside my friend's house.