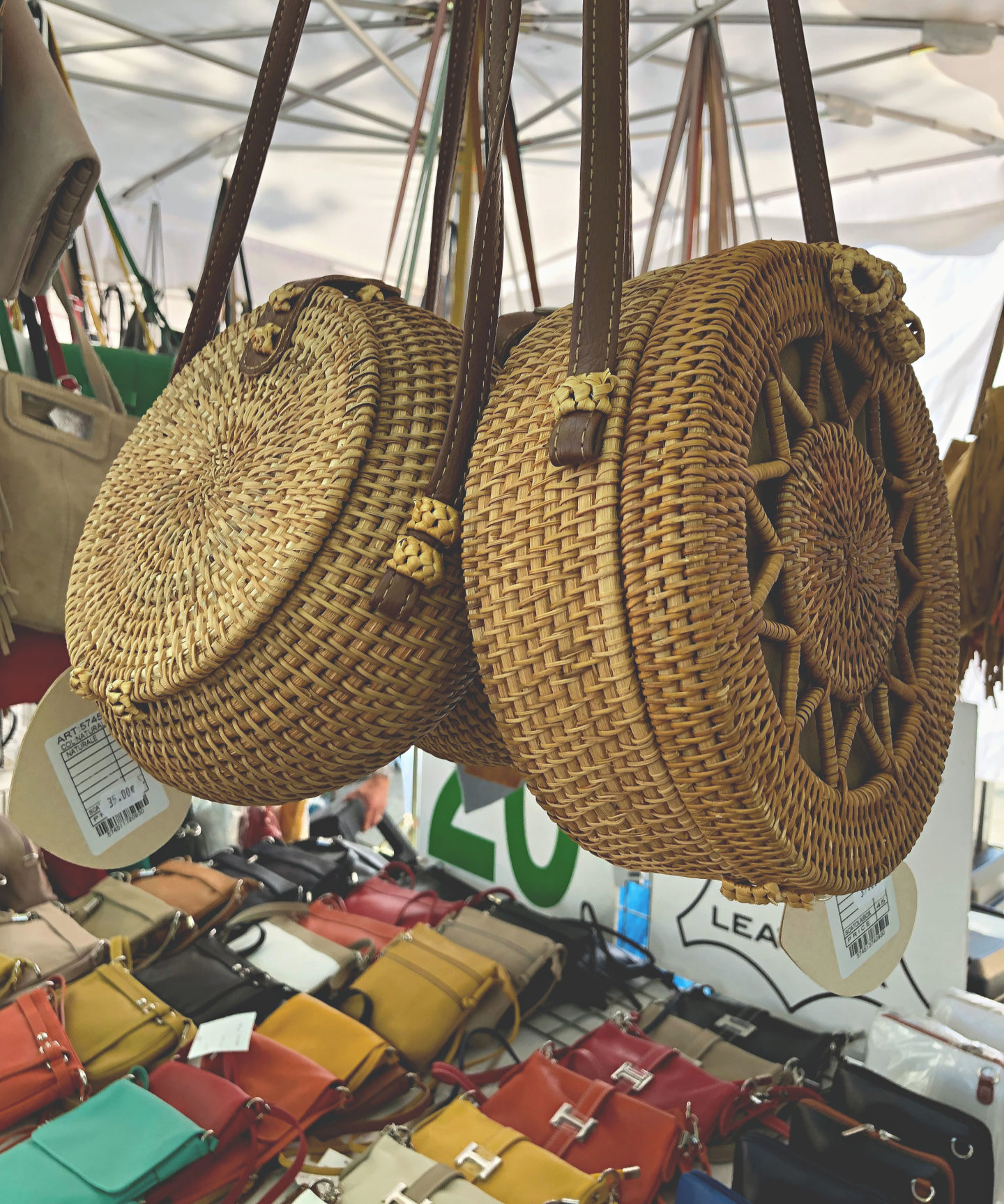 The accessories edition – St Tropez market
Even more than the clothes in the market I love to explore the accessories. Wicker baskets and bags are the most popular items on display this season. I loved these round ones; possibly not the most practical but definitely cute. I observed many french women carrying one or with one slung over their shoulder.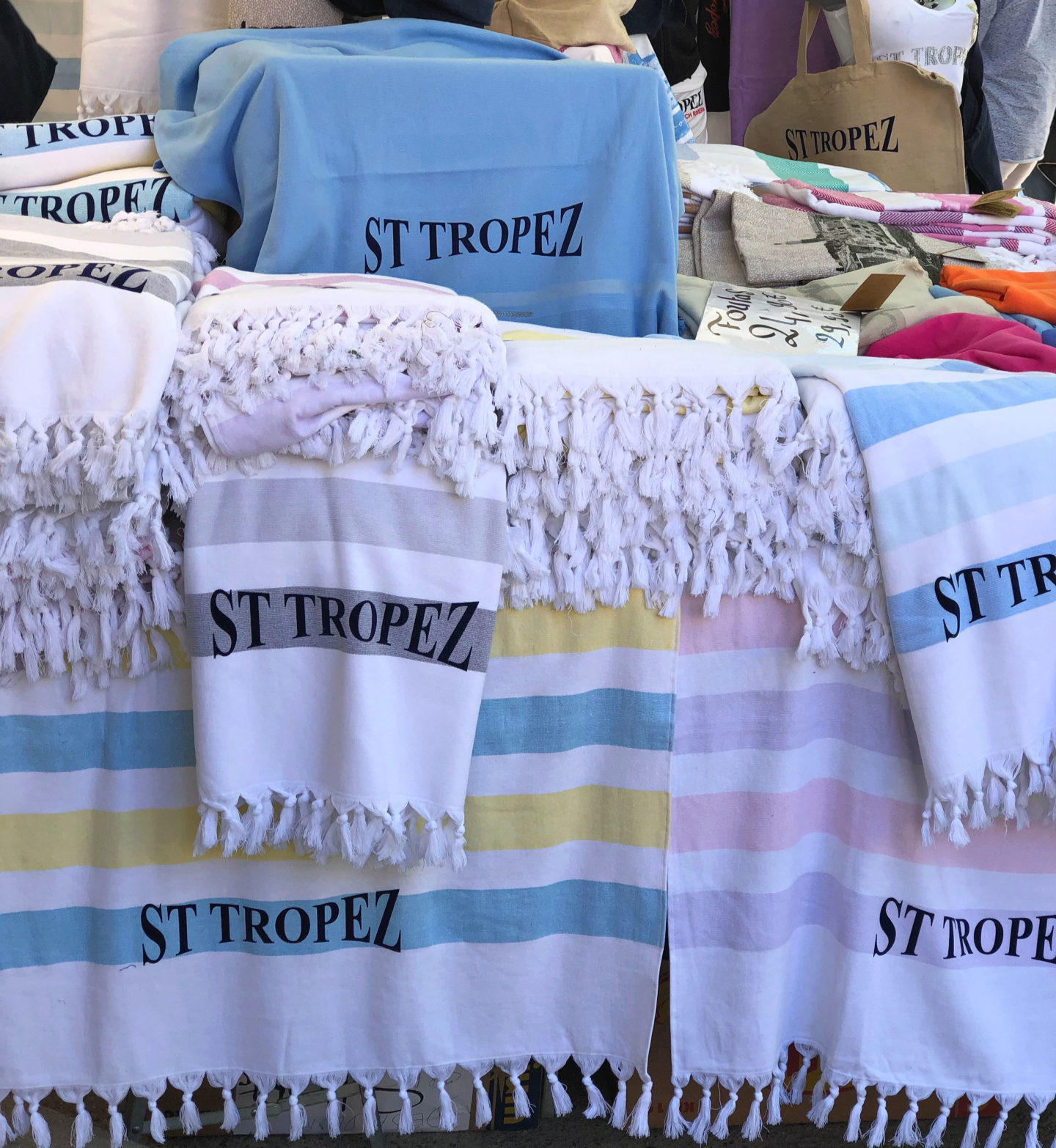 Personally I am not that keen on logos however if you wanted to show that you had visited St Tropez market these would do the trick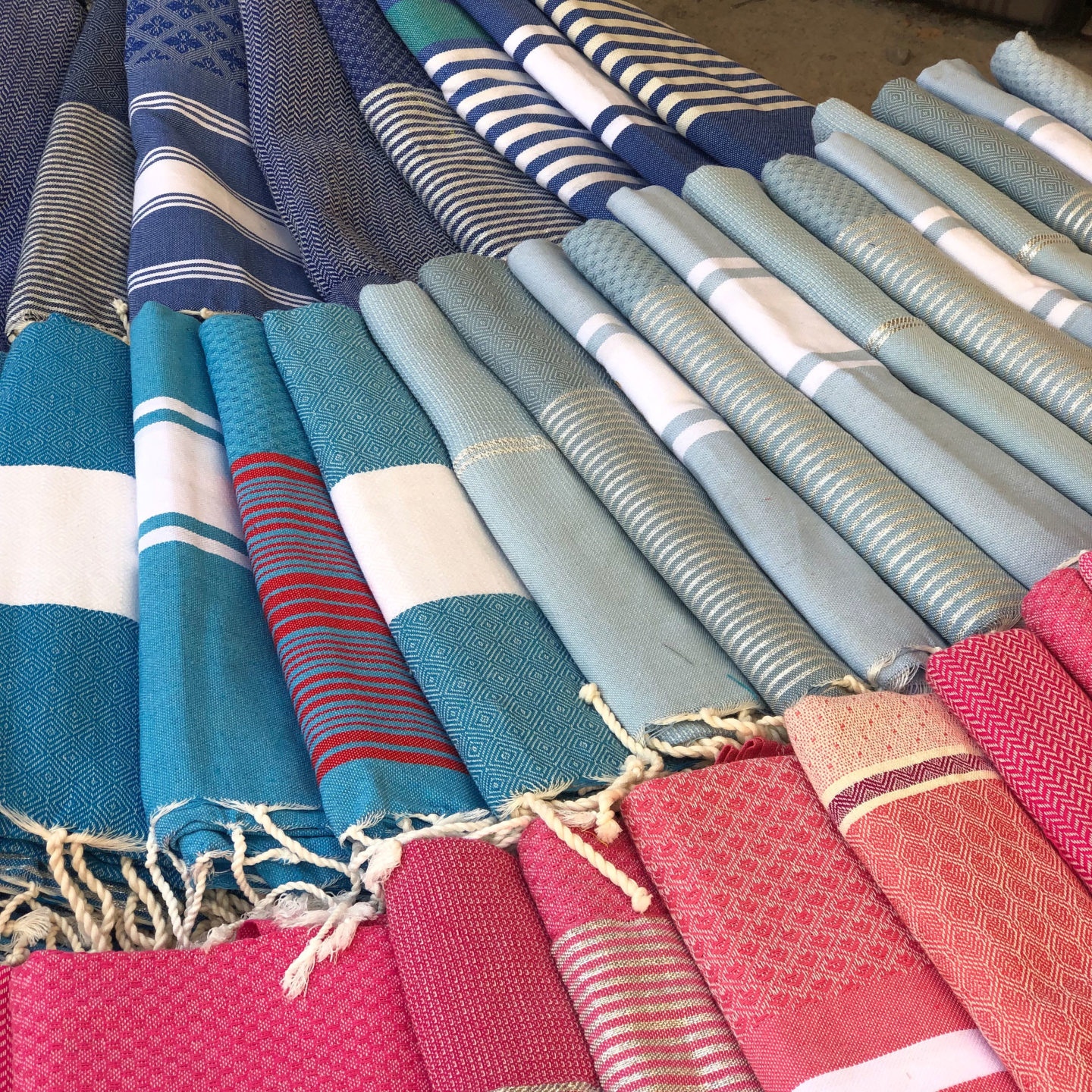 I prefer these more traditional versions of the Fouta.. They are multi-taskers; you can wear them as scarves or sling them over your shoulder. I often see women on the beach with one tied around their waist.
If you prefer to use them as decoration they look good slung over sofas, placed at the end of a bed or as table runners.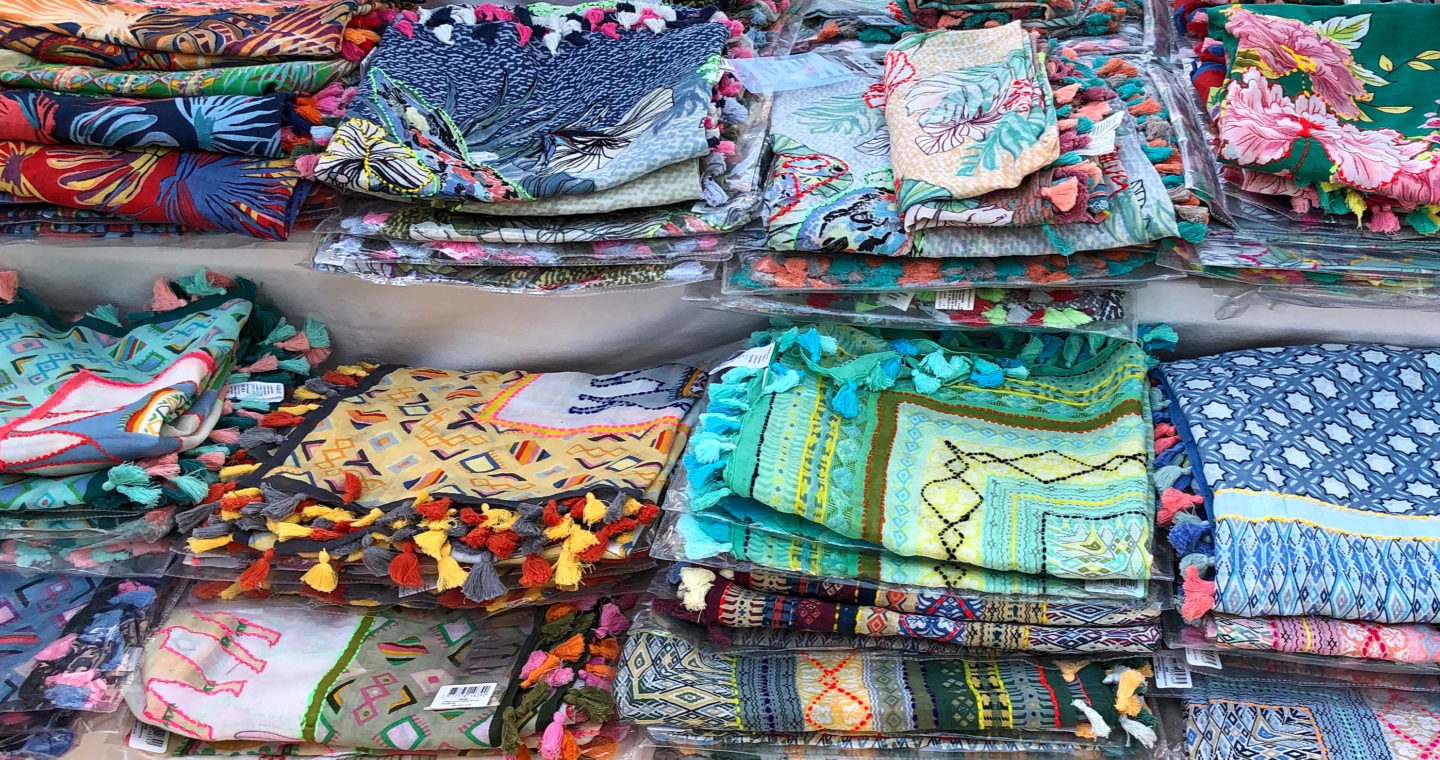 Now for my favourite accessory – scarves and more scarves, I just love the bright vibrant colours. They are reminiscent of the blue skies and the colourful flowers in the South of France.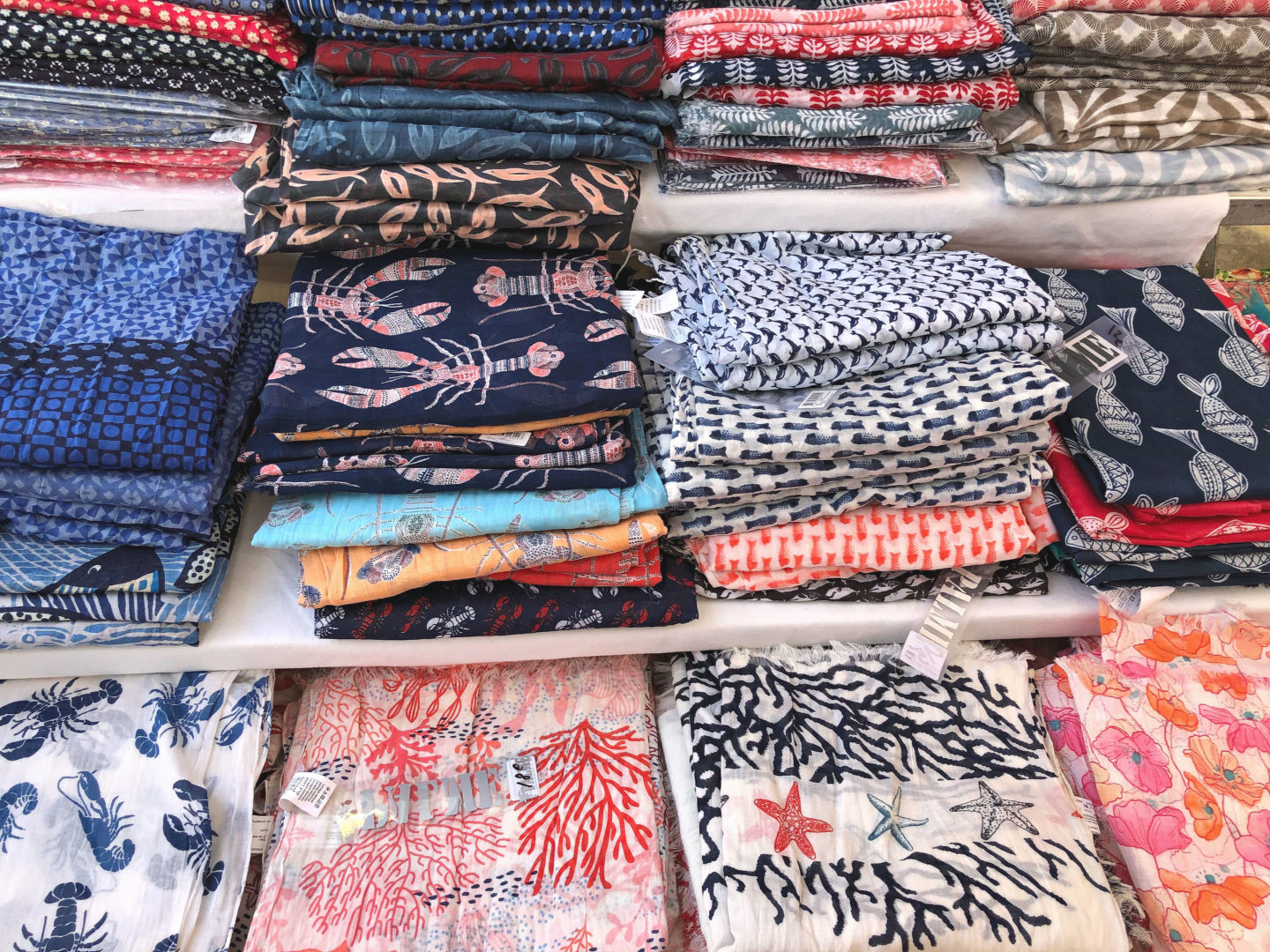 This year's themes are tropical flora and fauna and the oceans. Motifs of lobsters, fish, coral and swimmers are in evidence.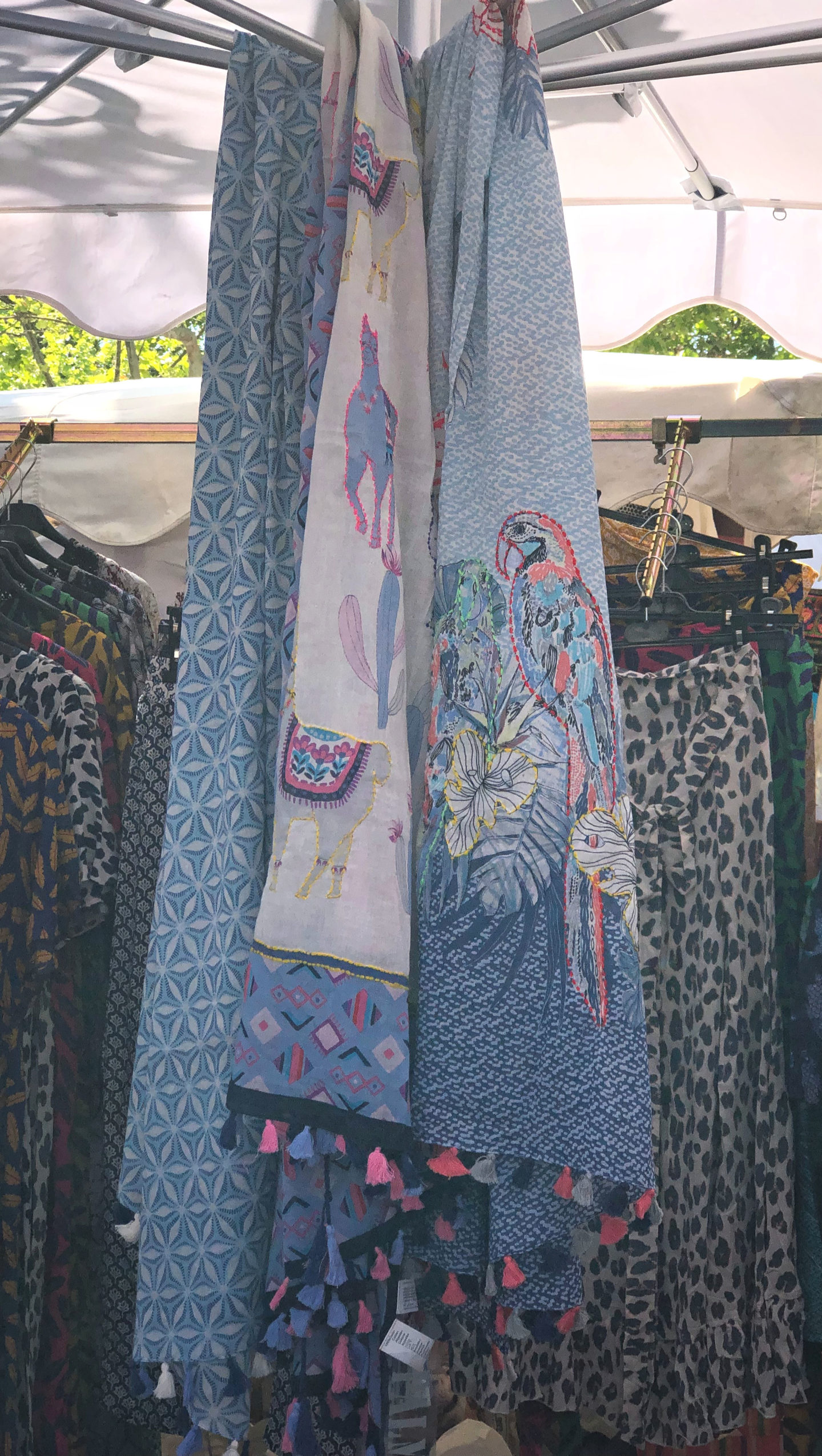 Parrots and other tropical birds featured on the larger scarves/pareos.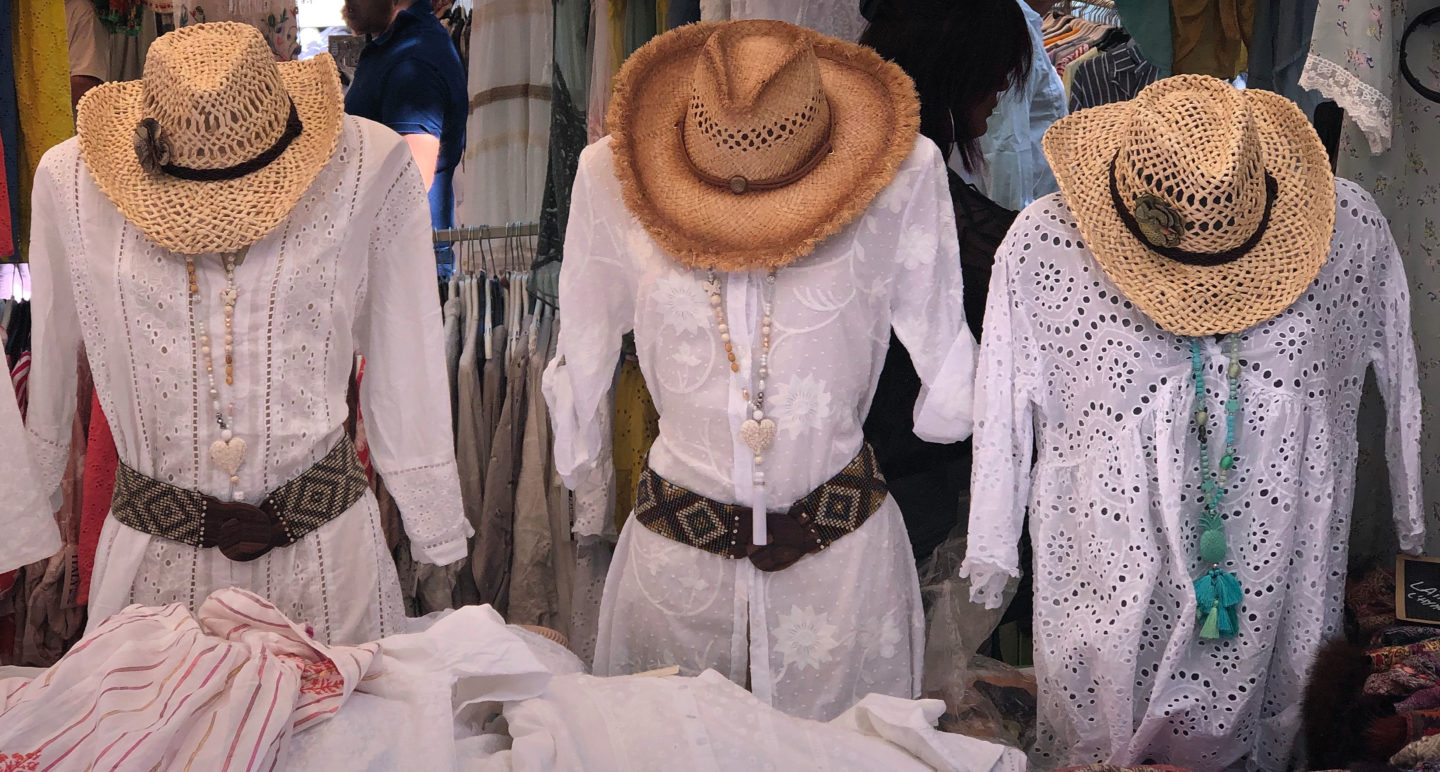 Cowboy hats anyone? This is such a St.Tropez vibe reminiscent of Brigitte Bardot in the late fifties. You still see this look in the village and particularly on the beaches.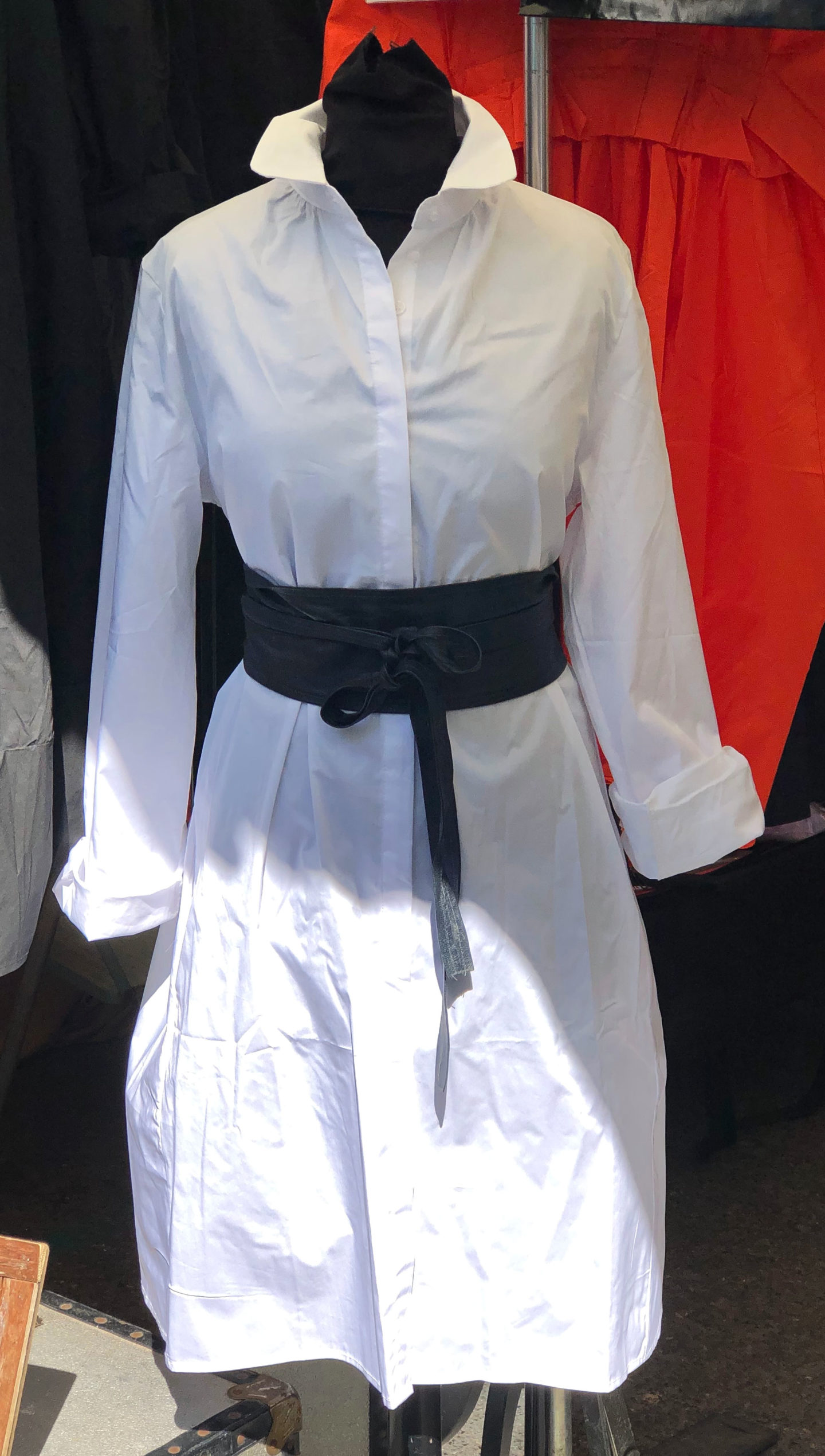 I love the freshness of this white tunic shirt. Large belts are very popular this year. I rather regret getting rid of mine a few years ago thinking that I would never wear them again. I think this shirt would look equally good worn loose without the belt.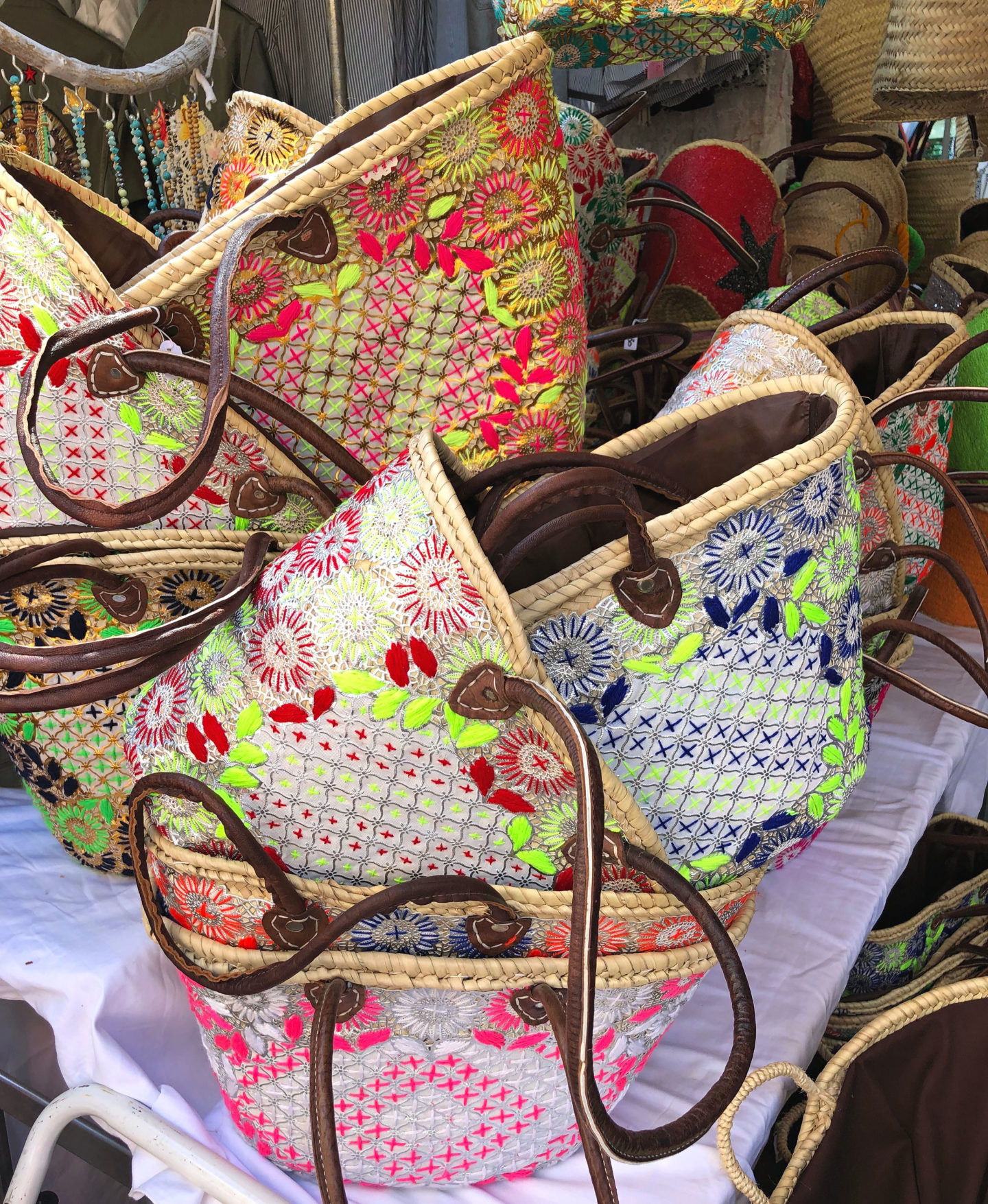 Embroidered baskets. I am very tempted; my traditional plain version is getting a bit old, maybe I should treat myself!
I think that I am definitely going to stock some of these brightly coloured kaftans in the shop. They are 100% cotton and one size fits all.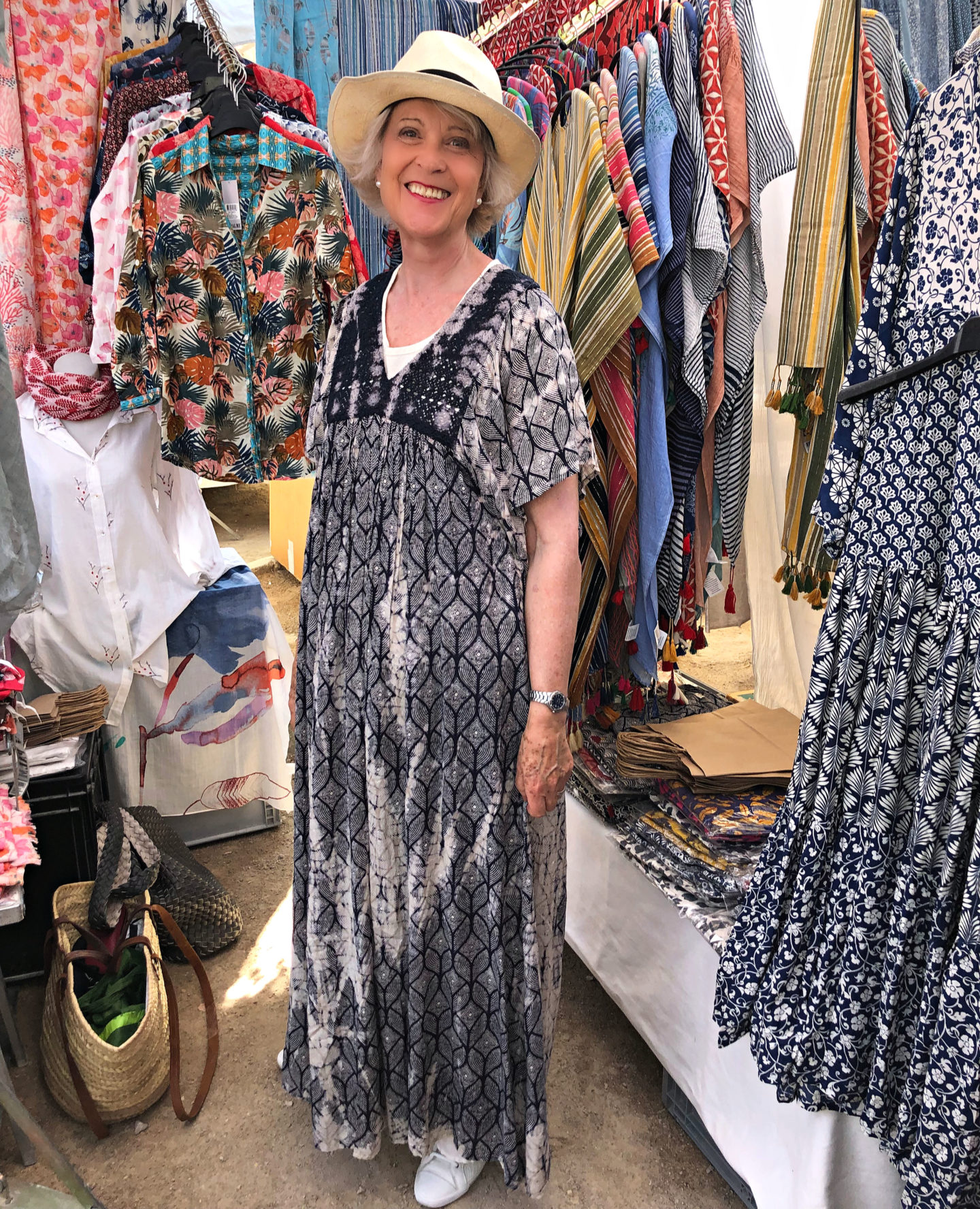 What do you think of the kaftan I am wearing above? Would it be something that you would wear as I might be able to get a few for the shop?
I hope you enjoyed this mini tour of St.Tropez market – the accessories edition.
If you didn't catch my last post on kaftans in the market you can read it here.
Our Chicatanyage shop will re-open on 1st July when we will have a new and vibrant selection of vibrant scarves and kaftans available. Do pop back then.