What I wear in the South of France in June
We have been so lucky the weather here in the South of France has been fantastic. The first week was sunny and windy so apart from the odd day of hayfever my ideal climate. Since then it has been getting progressively hotter and more humid. I have kept my outfits simple and pretty much stuck to a palette of blues, whites and creams as shown in my capsule wardrobe for the South of France.
Above I am wearing my white trousers and blue tunic top from Onelifeclothing I wrote about the company here. Their clothes are ideal for hot weather.
Blue tops and white trousers:
The beauty of our small village in the hills above the Gulf of St.Tropez is breathtaking at this time of year. The residents take so much trouble to create small but colourful gardens in very small spaces.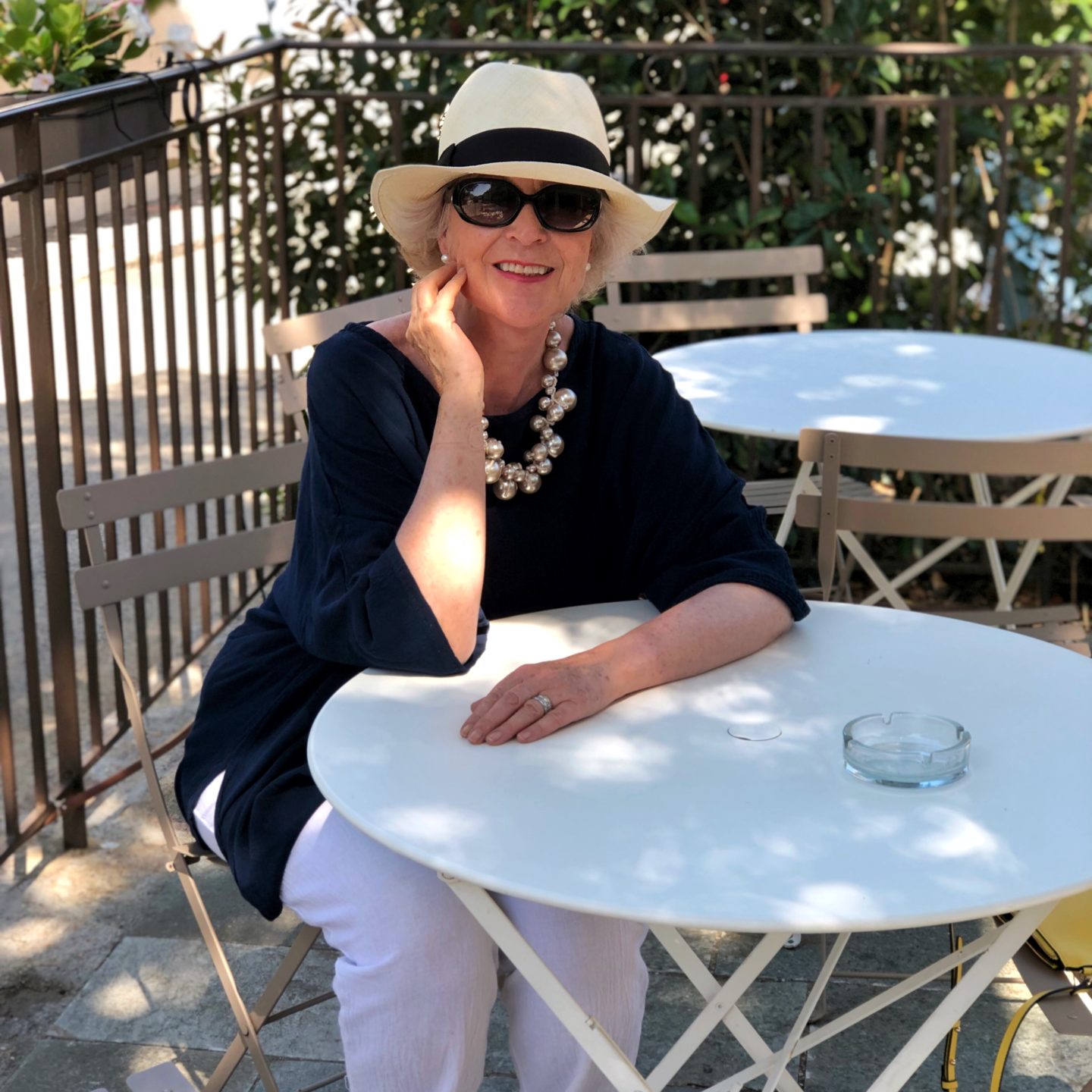 Sitting outside my favourite cafe in the village contemplating life.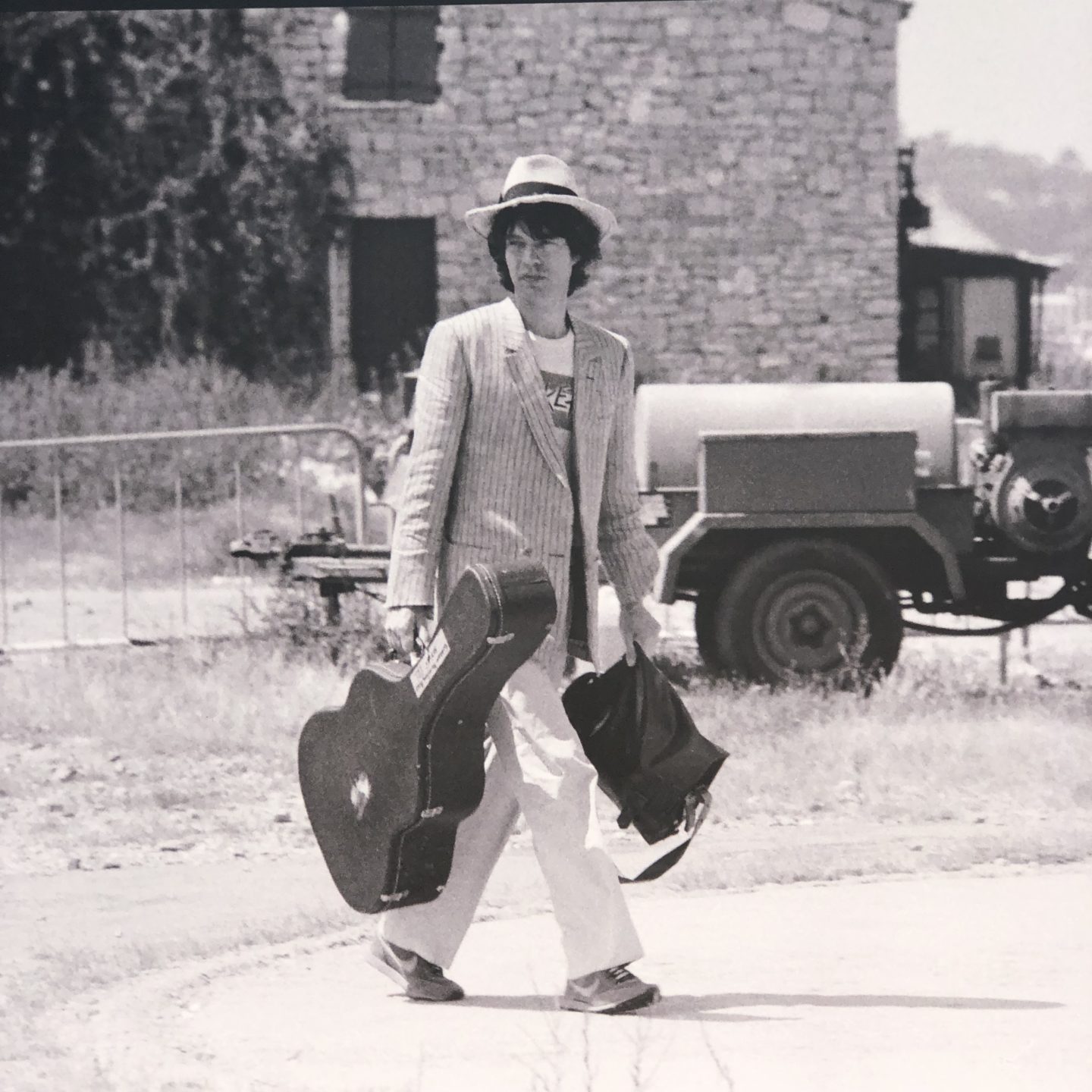 The village of St.Tropez has a fascinating history. It used to be a small fishing village until the "beautiful people" of the late 50s, 60s and 70s discovered it following the filming "and God created woman" starring Bridget Bardot in 1956.
In the square as you enter St.Tropez from the port, there was a wonderful display of photographs by Daniel Angeli ( a well renowned French press photographer from that time ). Angeli was famous for capturing the stars of that era at play.
Above is Mike Jagger arriving at St.Tropez heliport.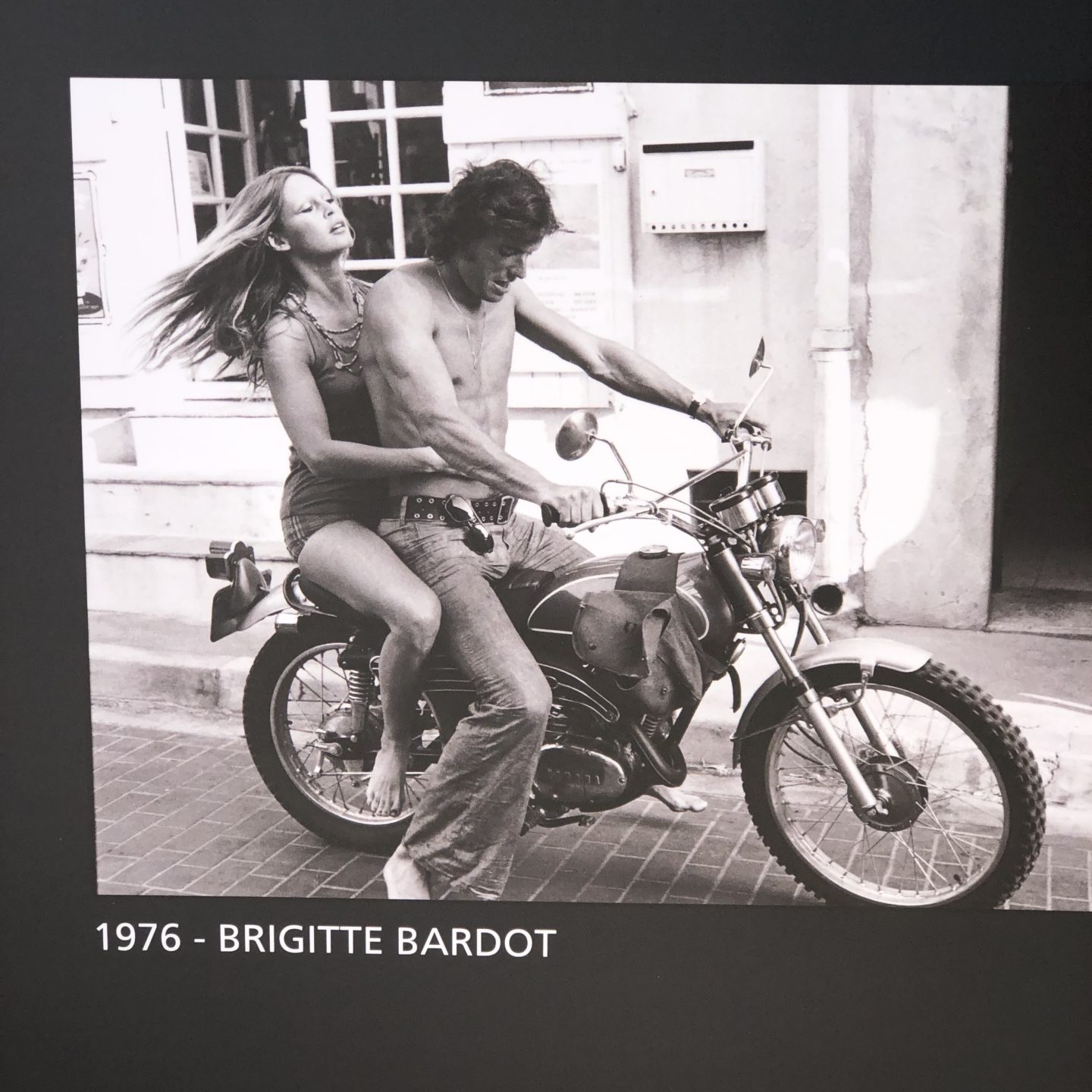 The above image needs no introduction.
The chicest shop in St.Tropez
As you walk down one of the streets from the car park to the Place des Lices you will pass a very chic dress shop. The sun is very strong at this time of year however I did manage to get a few photos of the well-dressed windows, as requested by one of my readers.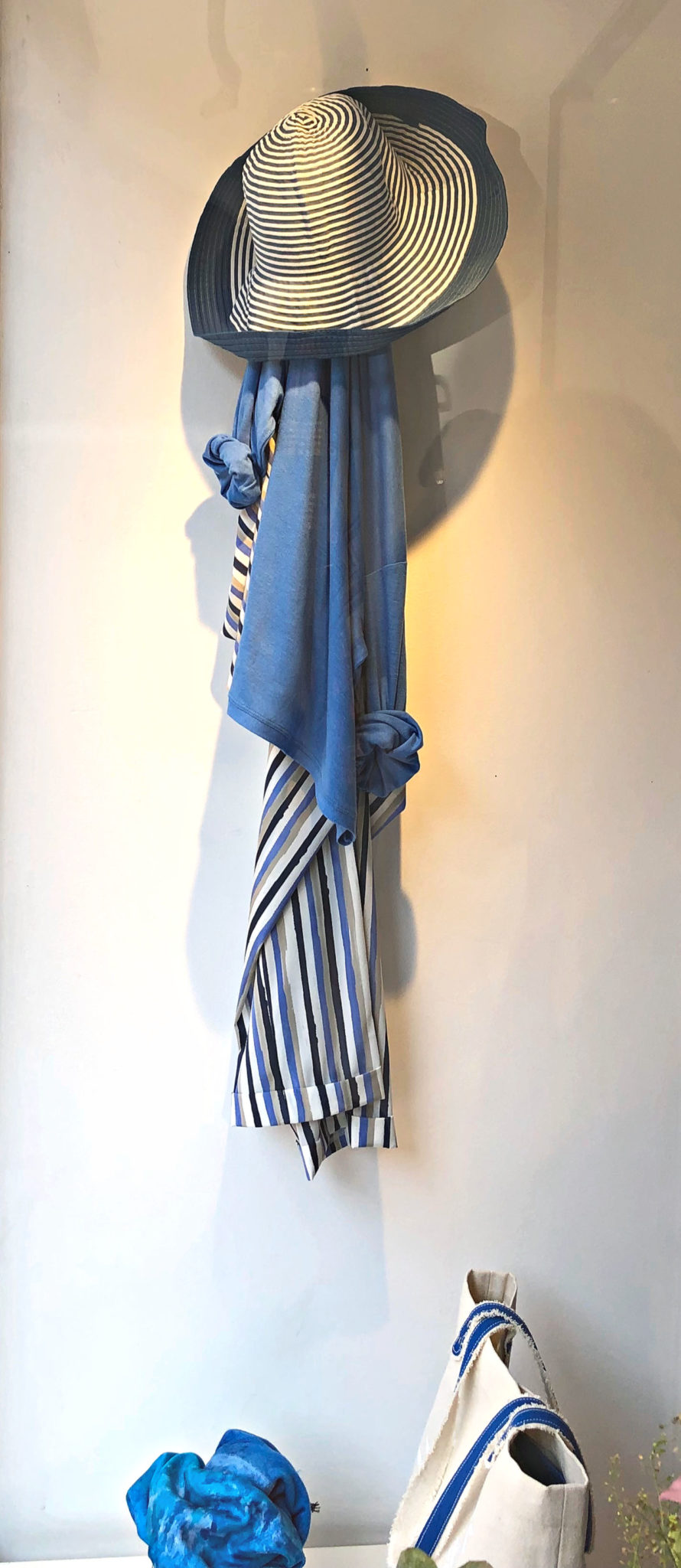 I saw so many women wearing blue this season from dark navy to the palest shades of baby blue. We even went to dinner with friends in the village one evening and all of the women, including me, were wearing blue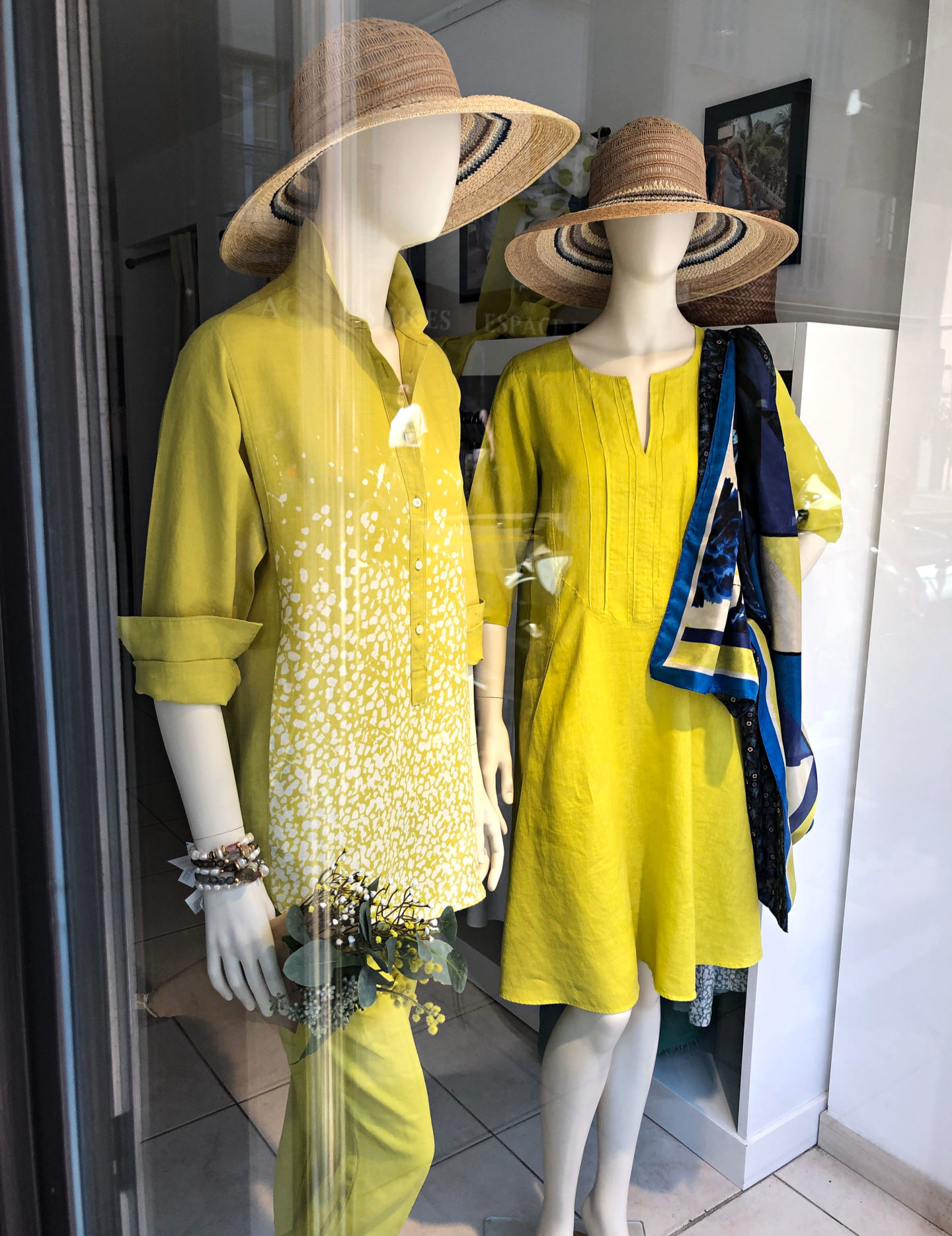 Yellow was the second most popular colour that I saw on the streets.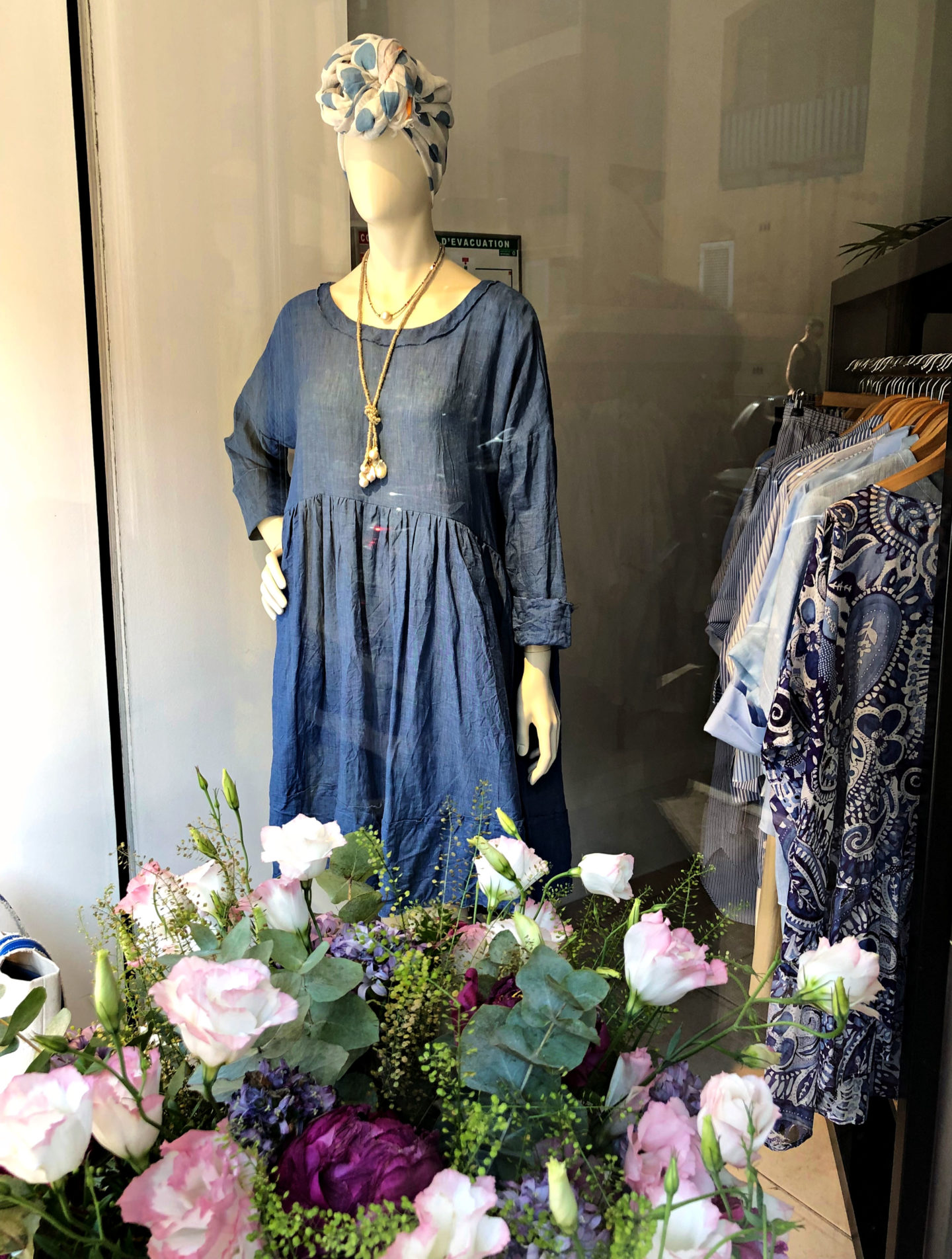 I have a very similar dress to the one above in my wardrobe, except it does not have such a high waist.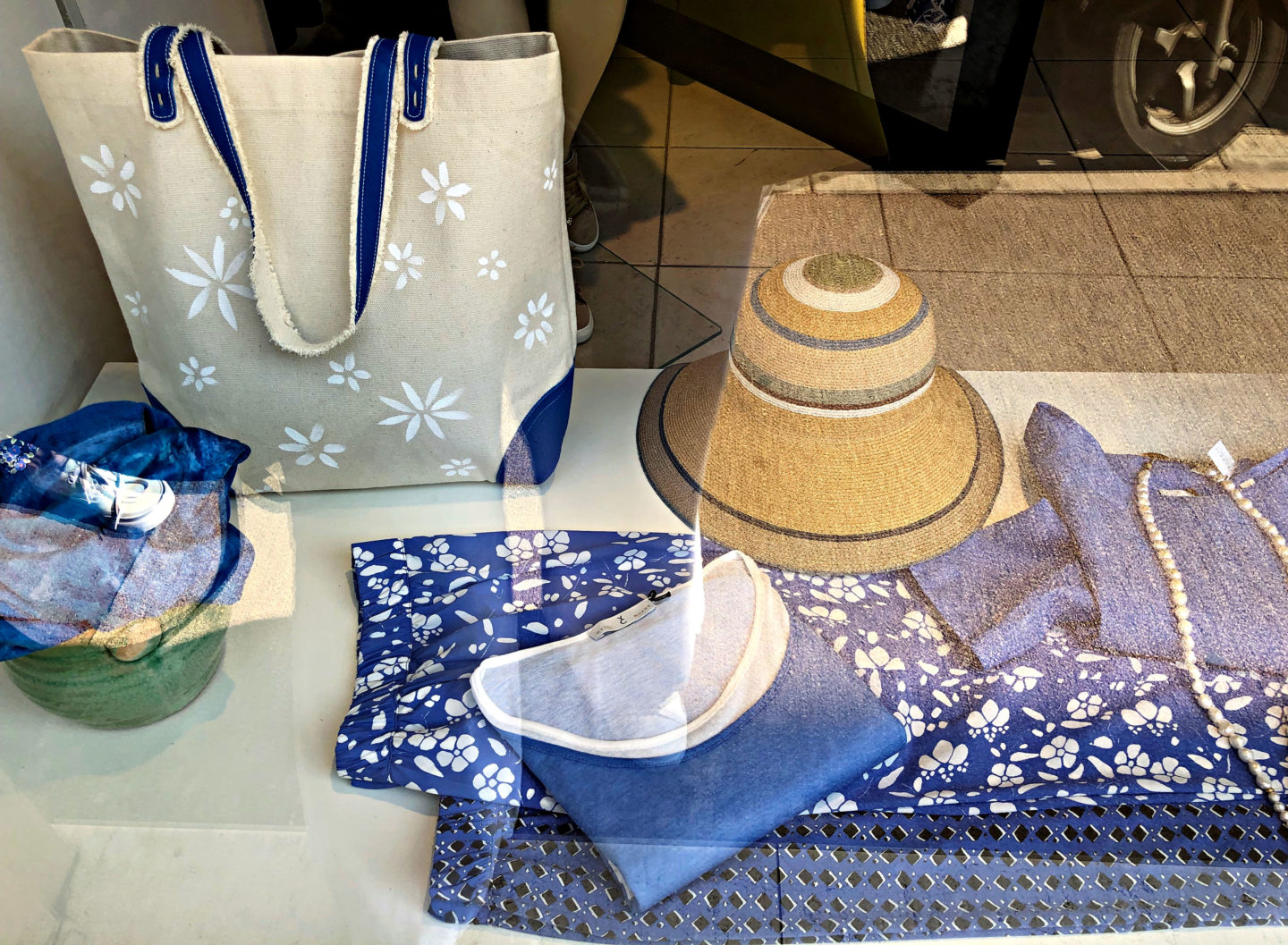 I just love these accessories.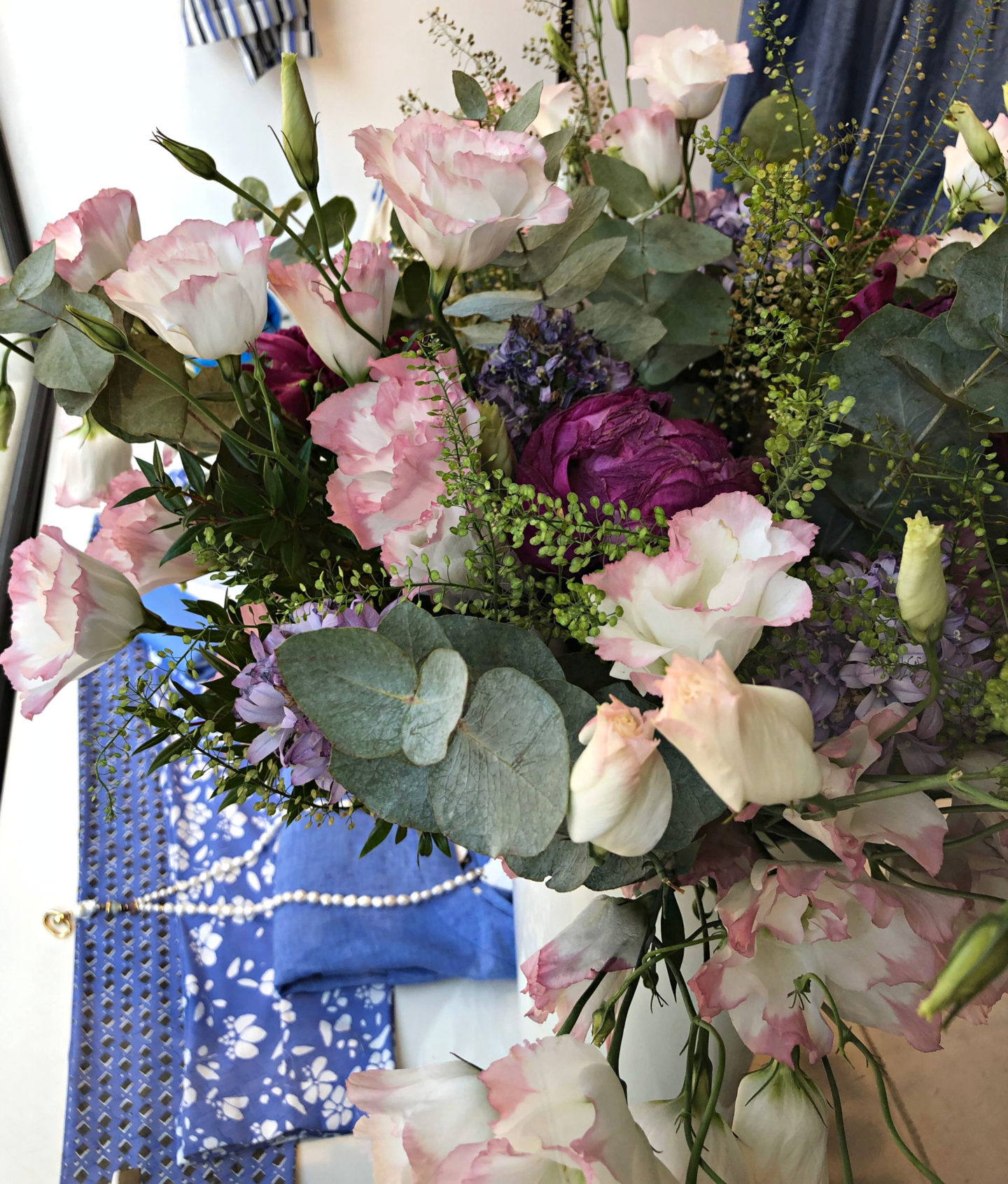 PS. Our Chicatanyage scarf shop is now open with a new selection of brightly coloured scarves from France plus a range of exotic kaftans and kimonos.